Travel journal: Montreal and Quebec City
---
Seen through the eyes of: Ainsley McDaniel
Who went: My fiancé, Joshua LaHaye, and I
We went because: 1. We had flight miles to use! 2. We share a Cajun heritage and were curious to discover where our ancestors, the Acadians, came from. Although most of our roots are in Nova Scotia, we always wanted to go to Quebec City and discover the history there.
Hotel recommendations: We stayed in Airbnbs. Both were very affordable for how centrally located they were within each city. We felt like we really got the full experience living a bit more like a local.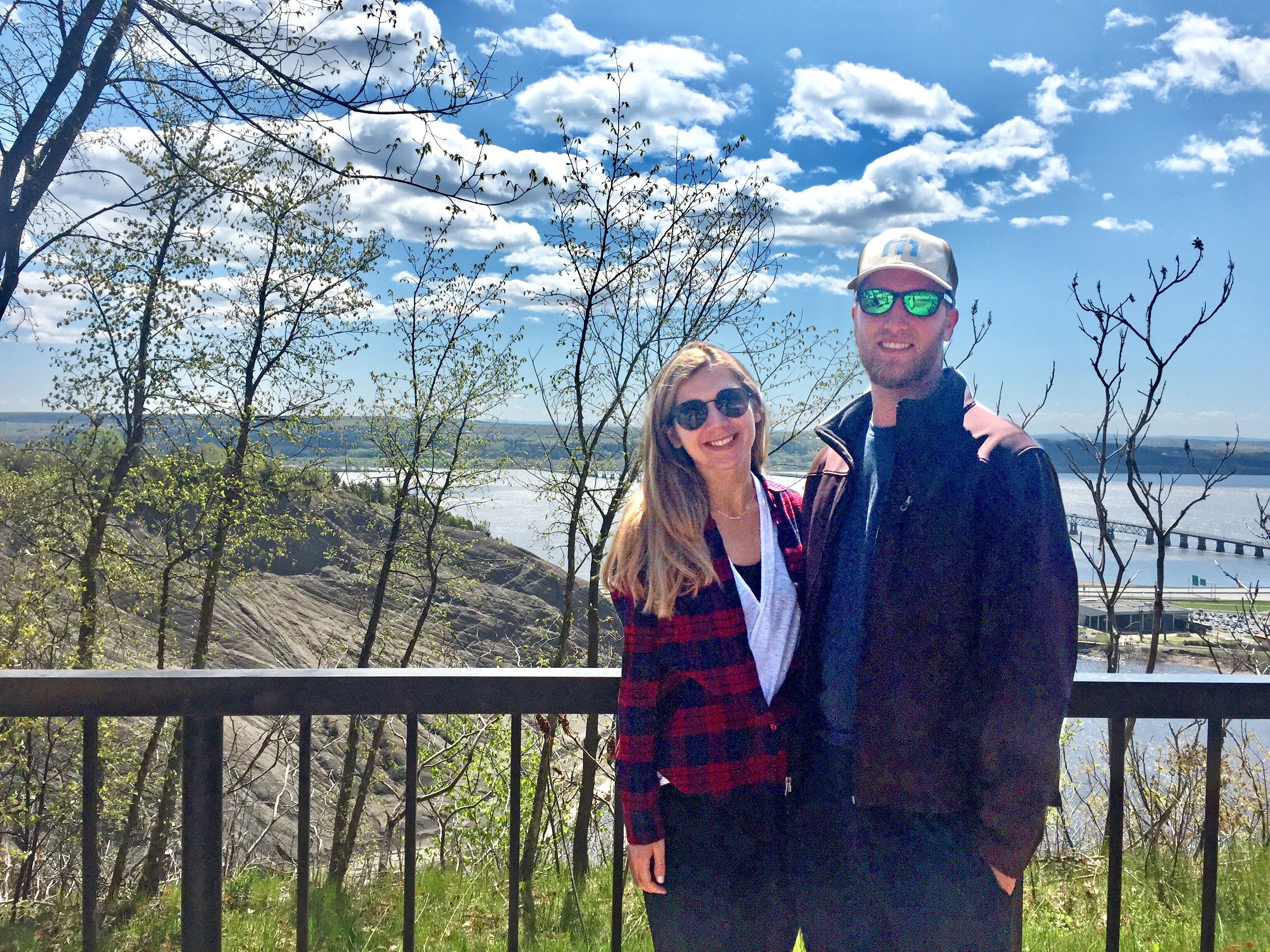 Where to eat: Oh my, everywhere was amazing! One place in particular that we loved was a bring-your-own-wine place in Montreal—Restaurant Le Quartier Général. We picked up a cheap bottle from the SAQ and went to the fabulous restaurant for a four-course meal. We also had the famous poutine dish at the Jean-Talon market and the most amazing brunch at La Buche Cabane à Sucre, followed by their specialty, maple taffy on snow!
Favorite dish on the menu: Seared veal liver and braised beef cheek at Chez Jules in Quebec City
Item of clothing you shouldn't leave home without: Comfortable shoes! We averaged about seven miles a day.
Favorite historic landmark: The Fairmont Chateau Frontenac; it was absolutely extraordinary. It was originally one of Canada's grand railway hotels. It was also amazing to see the wall around Old Quebec, as this is one of the only cities in North America still walled in today.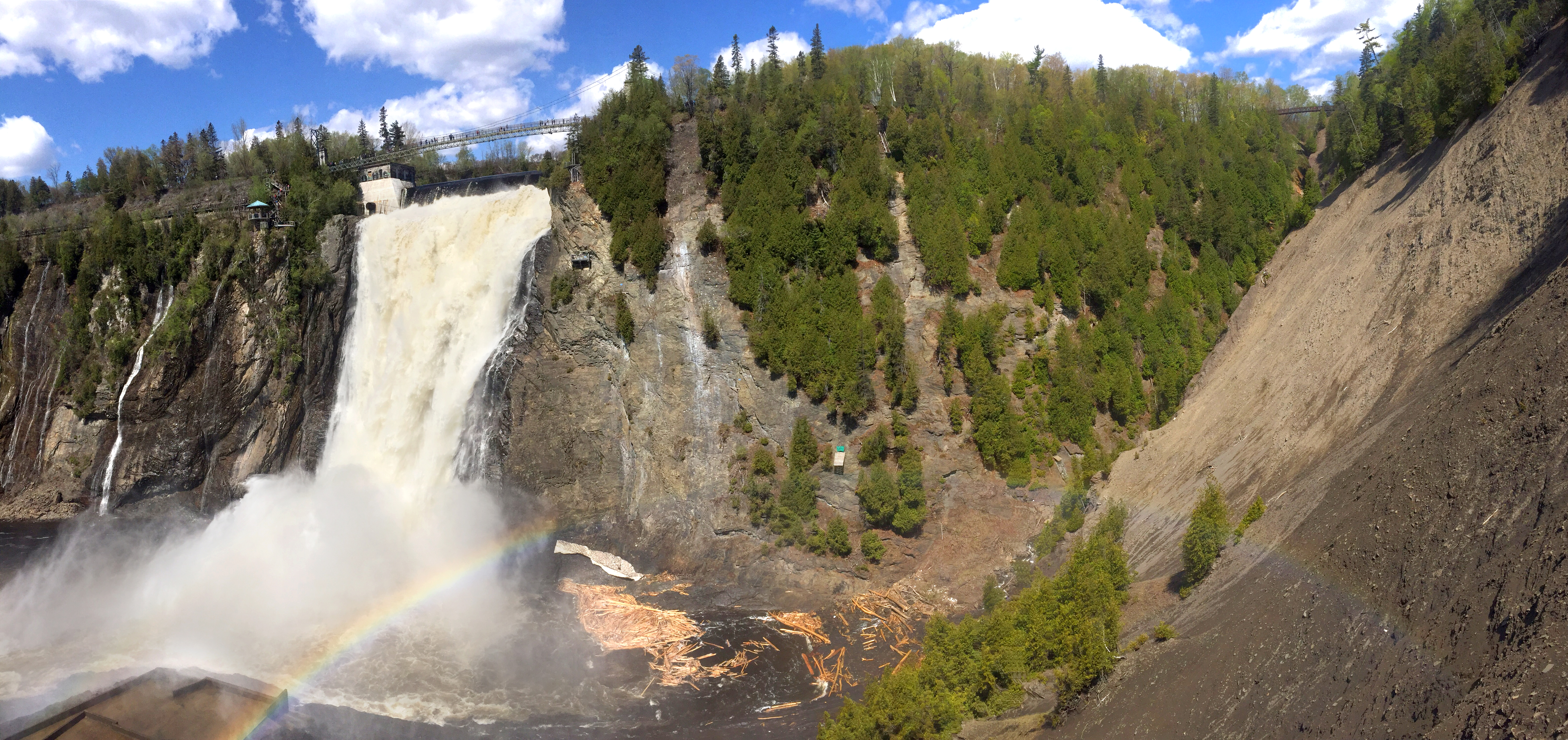 Local attraction worth a drive-by: Montmorency Falls; this waterfall is taller than Niagara falls! Not a bad hike either.
A great experience off the beaten path: We found some locals to take us on a day trip to Ile d'Orleans, where we explored the countryside and went to a currant-berry farm/winery and an apple-cider vineyard.
Worth the splurge: Tour guides! I wouldn't say it was a huge splurge as they were all very reasonably priced, but we found it very much worth it to have a local show us the city at the beginning of our trip so we could learn our way around and never miss out on the hidden treasures.
Not worth the splurge: Boat tours. We paid less than $8 (American) a person to ride the ferry across the St. Lawrence River in Quebec City, and it was one of the most magical evenings we spent there. The view was just breathtaking.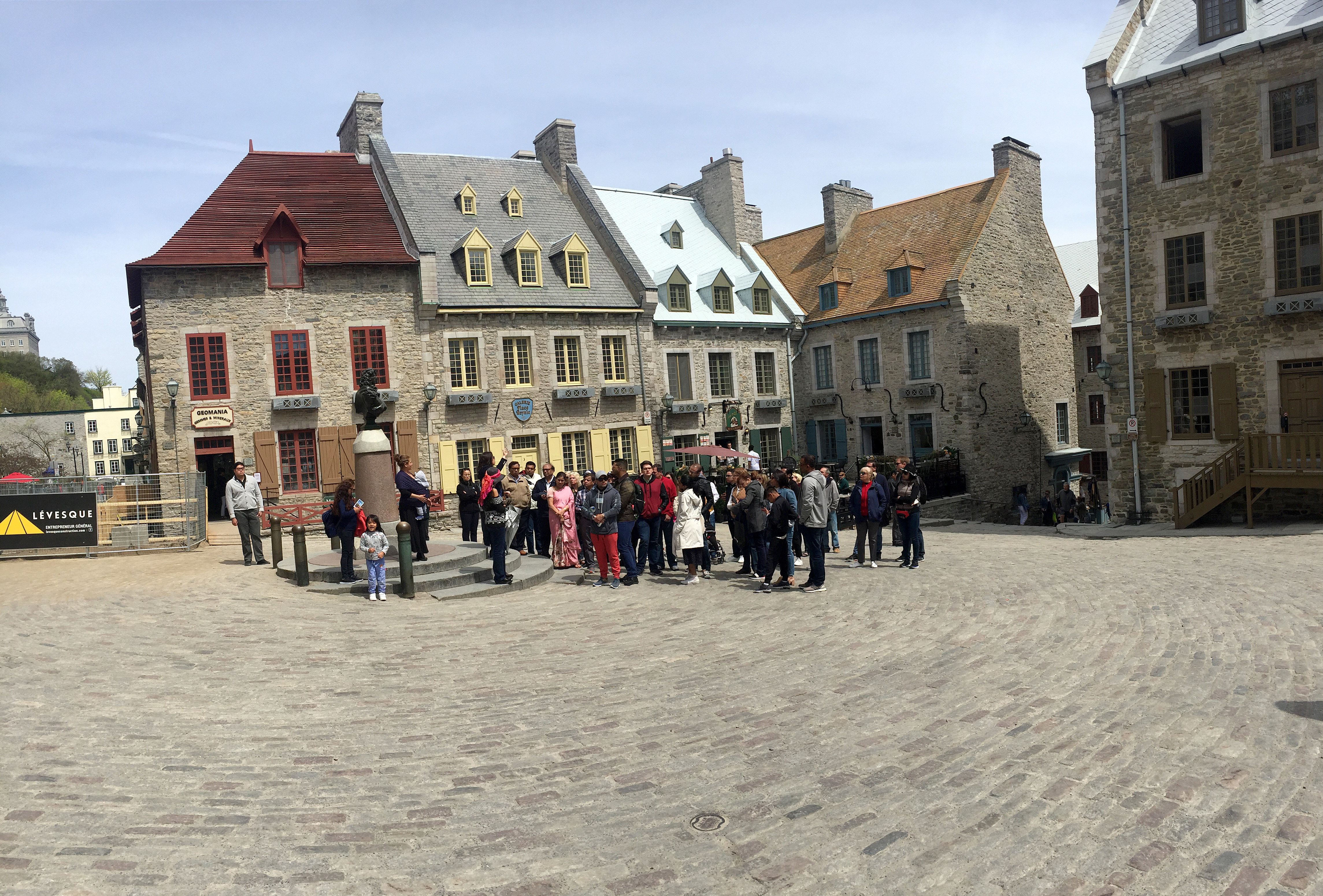 Something surprising we learned on the trip: How incredibly fluent Quebecers are in both English and French. Also, I never realized how big of a deal cider is there.
Insiders' tips: Use public transit. Especially in Montreal, the Metro was so easy and cheap, of course. Both Montreal and Quebec City are built on a mountain, so be prepared for the incline.
We would suggest this trip to others because: It's the closest you can get to Europe in America. Cobblestone streets, centuries-old buildings all connected along the streets, and colonial-time military fortresses still active today. So much culture and history. The people were all so friendly and happy to share their little city with us.