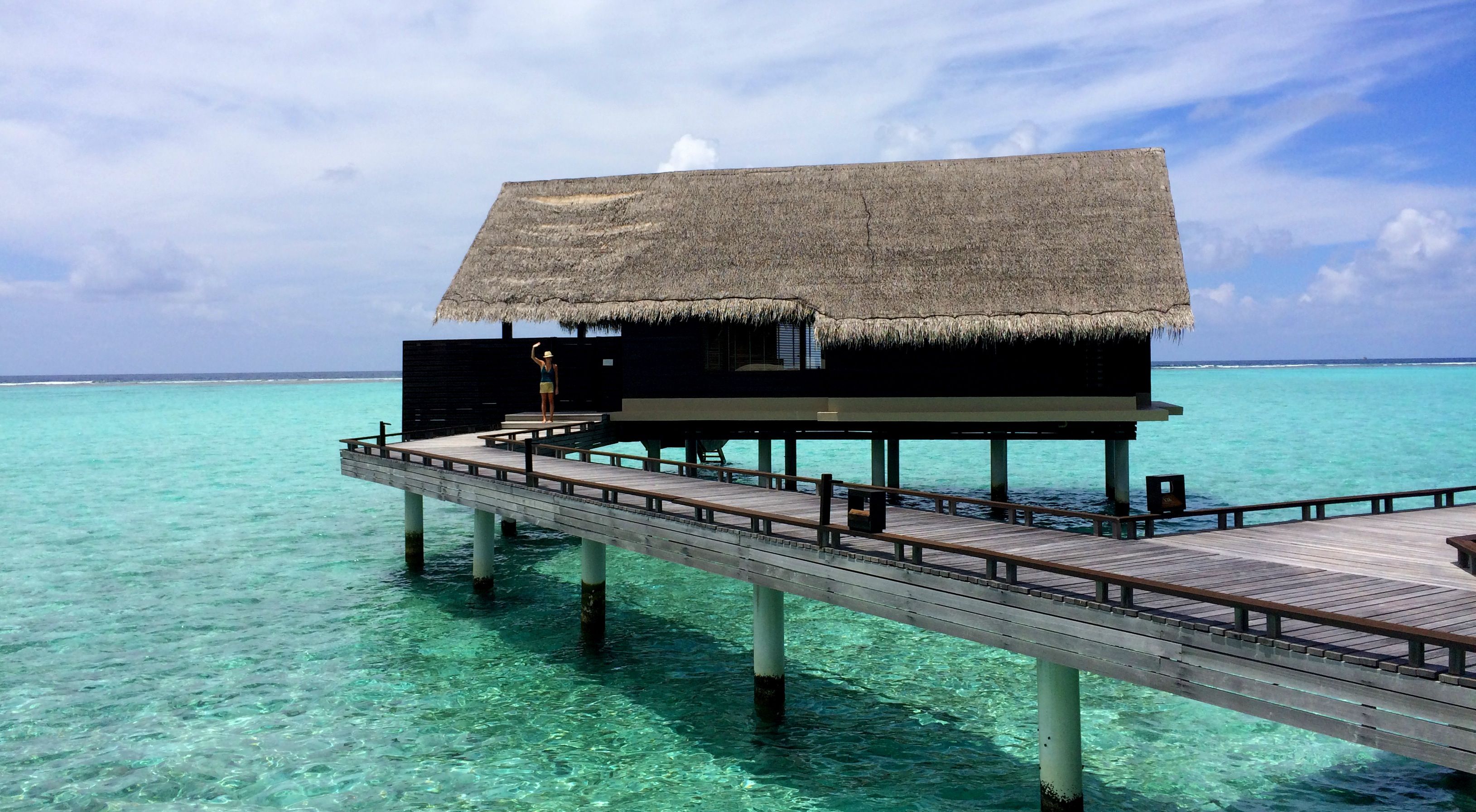 Travel Journal: The Maldives and Dubai
Mandy outside the bungalow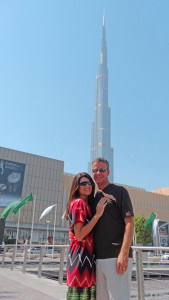 Who went: Parker and Mandy Ewing
We went because: Our company, Ewing Aquatech, was awarded this trip by Zodiac as one of their Top 20 members in the country.
Hotel recommendation: The entire island of Reethi Rah is a One&Only Resort.
Where to eat: At.mosphere, located on the 122nd floor of the Burj Khalifa in Dubai, which is the tallest building in the world. Unparalleled views and high-end dining.
Favorite dish on the menu: Probably the best steak I've ever had, but for dessert they do a Snickers bar made from scratch. Doesn't sound like much, but it was off-the-charts good.
Item of clothing you shouldn't leave home without: Swim shoes. The water surrounding our villa was only 4 feet deep for half a mile, so the shoes greatly eased the exploring. We would walk through it to our neighbors' villa next door.
Favorite historic landmark: The Burj Al Arab. Touted as the world's most luxurious hotel, it rises off a manmade island and can be seen from anywhere in the city.
Local attraction worth a drive by: Ski Dubai is a massive indoor snow-ski mountain complete with chair lifts, real snow and hot-chocolate stands. All in the middle of the desert.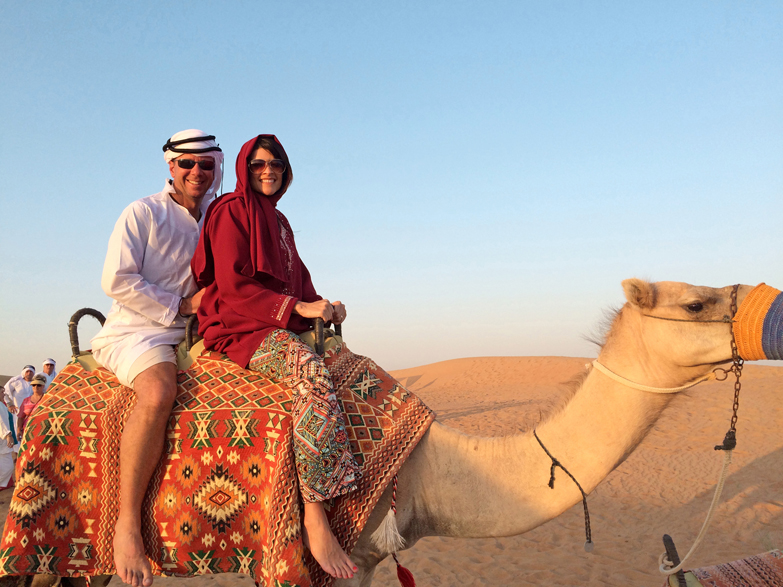 A great experience off the beaten path: On the last day, we were driven out of town into the desert. We went sand boarding and camel riding, and were treated to an Arabian dinner under the stars.
Worth the splurge: The over-water villas in the Maldives. The rooms were first class but we never got over the views from our back deck.
Not worth the splurge: We rented a small deserted island and were left alone there. Called a sandbank, it was about size of a football field. Seemed like a good idea on paper, but after a couple of hours we were over it. Plus being alone in the middle of the ocean was a bit unnerving.
Something surprising we learned on the trip: The flight path from New York to Dubai actually travels over the Iran/Iraq border. Didn't love that.
Insiders' tips: Dubai is an international city, but when in public women are asked to cover their shoulders, so bring a shawl. Also, public displays of affection beyond hand-holding are not allowed.

We would suggest this trip to others because: The Maldives represent the pinnacle of the beach/tropical experience, and Dubai is most unique city in the world. Either destination is a life experience never to be forgotten.