Travel Journal: Japan, Thailand and Singapore
---
Seen through the eyes of: Tracy Kelleher
Who went: My husband Patrick and I, along with my daughter Savannah, my son Chandler, and my son's fiancé Marie Scioneaux
We went because: It was a bucket list trip for all of us!
Housing recommendations: We rented Airbnbs most of the time we were there and were thrilled with the places. Tokyo's Airbnb was very typical of Tokyo residents with the mattresses on the floor, compact living spaces and minimalistic living. Phuket's Airbnb was luxurious with an infinity pool and an amazing view of the entire city. Thailand's dollar is not as strong as the U.S. dollar; therefore we were able to rent an amazing place for an inexpensive price. Singapore's hotel room was very small and very expensive. Singapore is definitely the most expensive place of the three that we visited.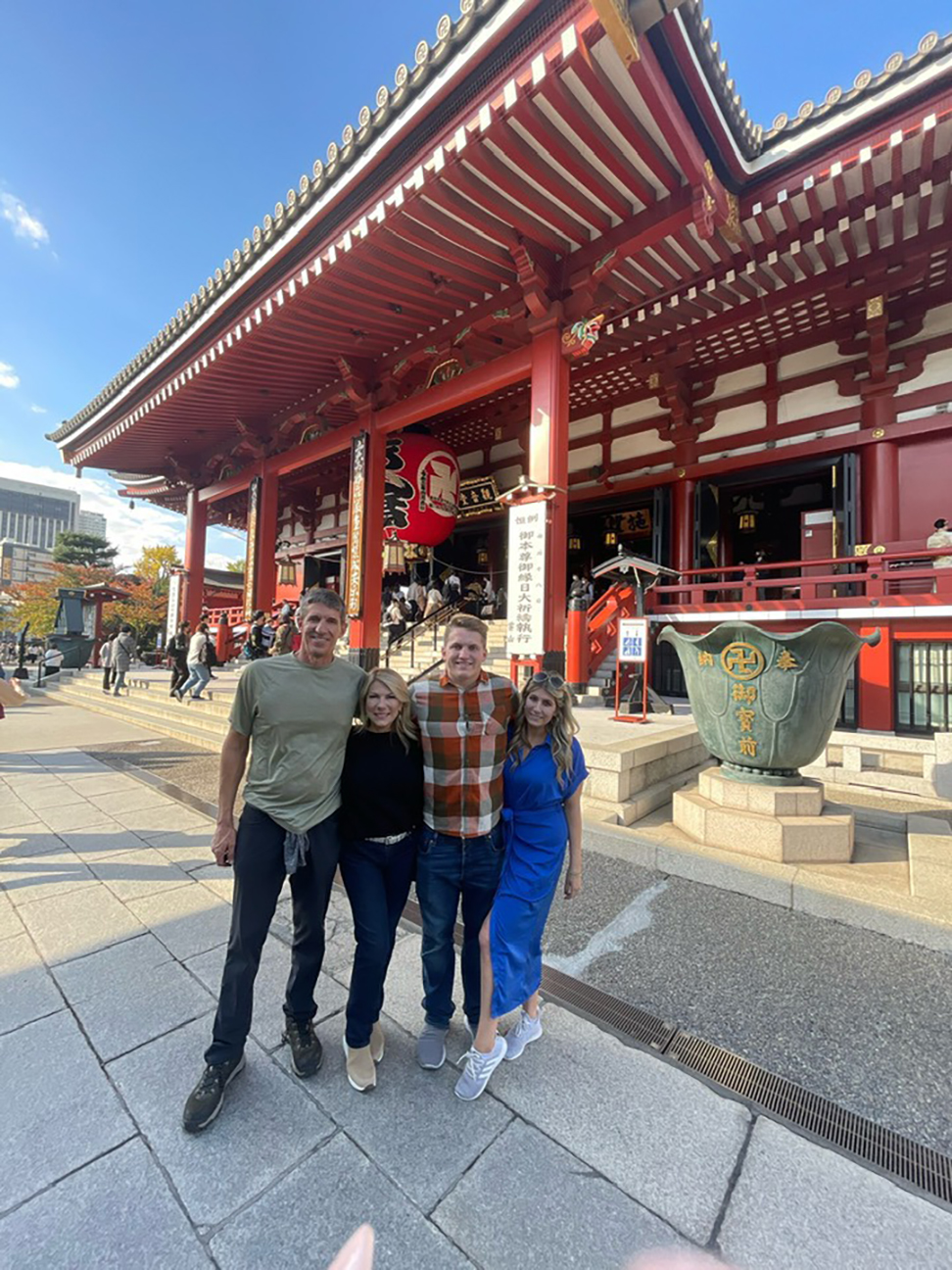 Favorite dish on the menu:
In Tokyo, Pizza Bao. A bao that tastes like pizza! We also had Wagyu steaks that melted in our mouths, and sashimi with raw octopus—only Marie and Chandler were brave enough to try it, but they said it was delicious. In Phuket, the shrimp pad Thai was a huge hit. And although they told us not to eat the fruit, my husband did anyway and said it was fantastic. In Singapore, we loved the chicken rice, and we tried crazy flavored Lays potato chips like spicy crawfish and fried crab. My son's favorite was Sweet Basil Lays.
Favorite sights: In Tokyo, the beautiful temples and the girls wearing kimonos. In Thailand, the live tigers and cubs we were able to pet, interacting with the elephants, Big Buddha, and kayaking through the caves. In Singapore, we loved the unique architecture with greenery growing up the buildings, as well as the Marina Bay Sands resort.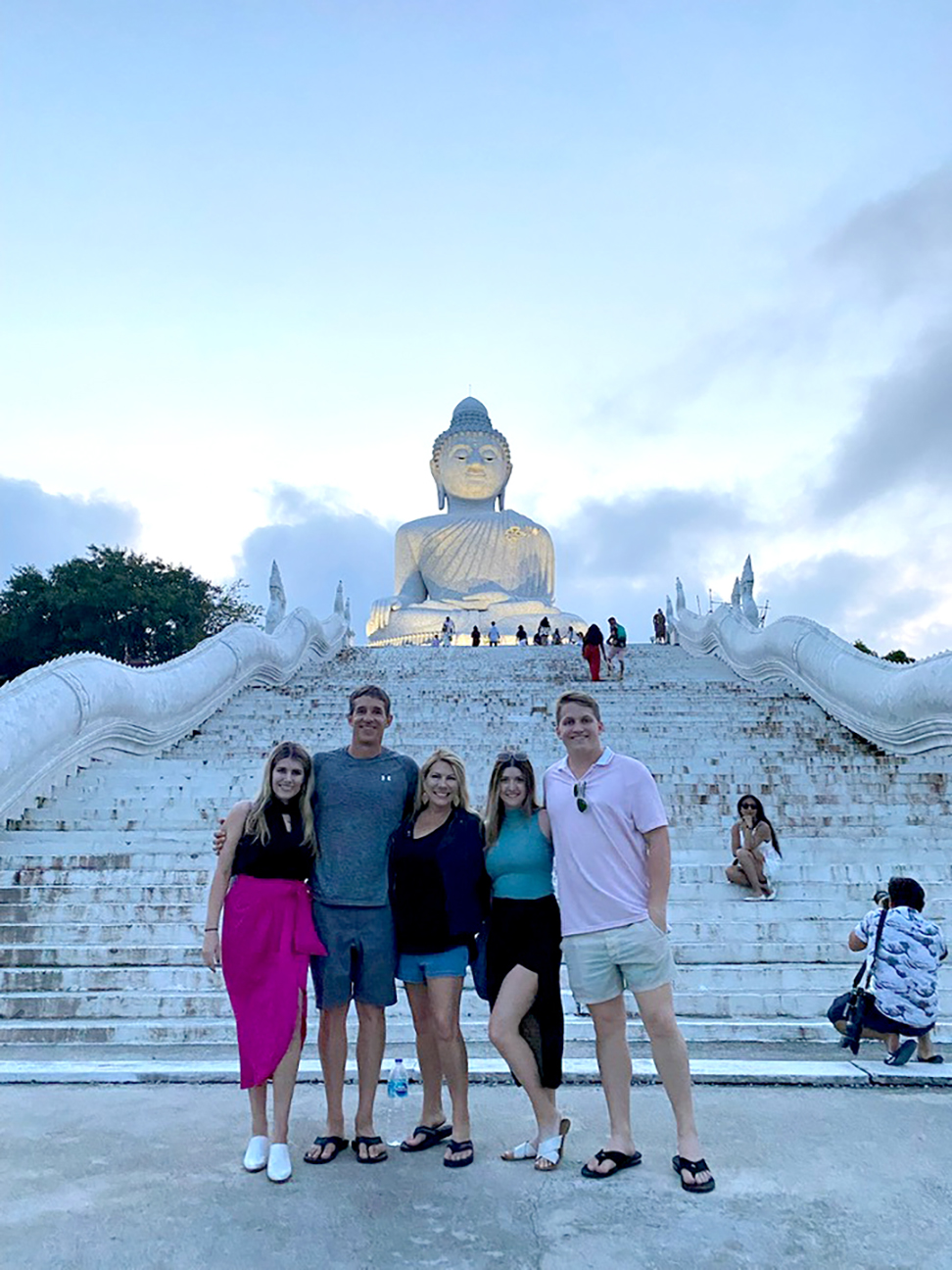 Advice for first-time travelers:
Watch YouTube before you go to educate yourself on their customs. They have very different cultures than ours, so you will need to know ahead of time. For example, in Japan it is very rude to walk down the street drinking water, eating or talking.
Before you go to Asia, you have to get additional vaccines, so you will need to go to a travel doctor. Pack light because there is not a lot of room on the trains for luggage. Their foods have certain bacteria that we do not have in the USA, so you need to avoid eating fruit and drinking the water.
Worth the splurge: Marina Bay Sands day pass
Not worth the splurge: In each location, there are many tall buildings
that advertise having a great view—pick one or two and don't waste your time on the rest.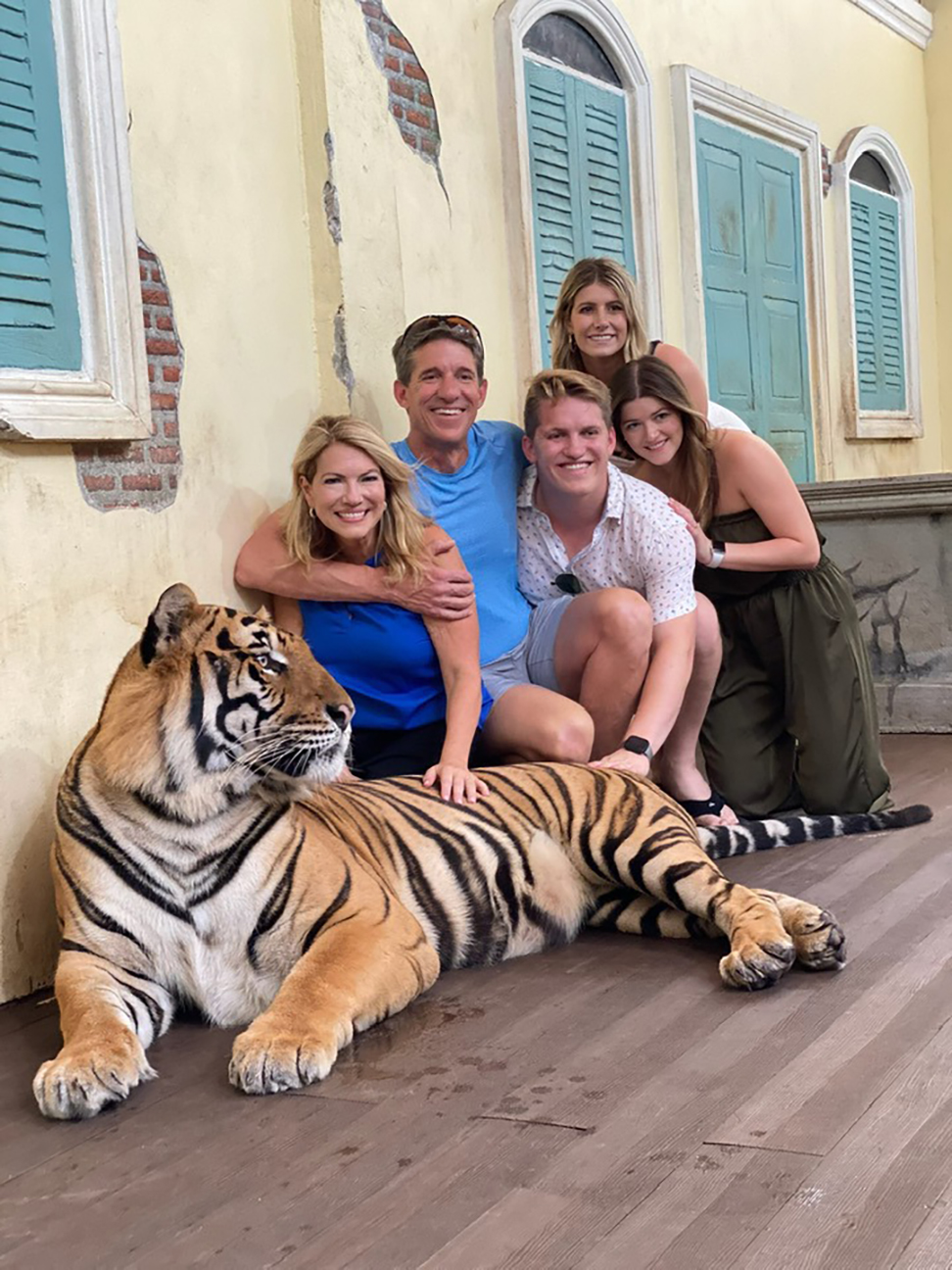 Best part of the trip: The animal encounters in Phuket!
Something we learned on the trip: We learned that Singapore broke away from Malaysia in 1965. Singapore is now a city, a state and a nation, all in one. It is now populated with a collection of Asians and Europeans. It is known for being the best place for expatriates to move to.
We would suggest this trip to others because: It is the trip of a lifetime. The different cultures are fascinating! You will feel like you are in a completely different world