---
Seen through the eyes of … Dwayne Carruth
Who went: My wife Trina and I, along with son Grey and his girlfriend Rachel
We went because: Our son did an industrial design internship with Pianca furniture in Gaiarine, a small town north of Venice in the Prosecco region. We joined him for his last week in Italy. We carry Pianca at our store, Monochrome, and were also able to work in a factory tour and dinner with Mr. Pianca.
Hotel recommendations: We did the whole trip with Airbnb—it was our first time to do the full trip like this. We stayed in a 200-year-old flat in the heart of Verona, on a hillside in Rapallo, and in the penthouse above the garage in which Maserati was founded in Bologna (it was fabulous!).
Where to eat: It's Italy—everywhere is good. We typically would find a street café for lunch and a small bistro for dinner. Our favorite was the Trattoria da Leonida in Bologna—we actually ate there twice (and I never do that on vacation).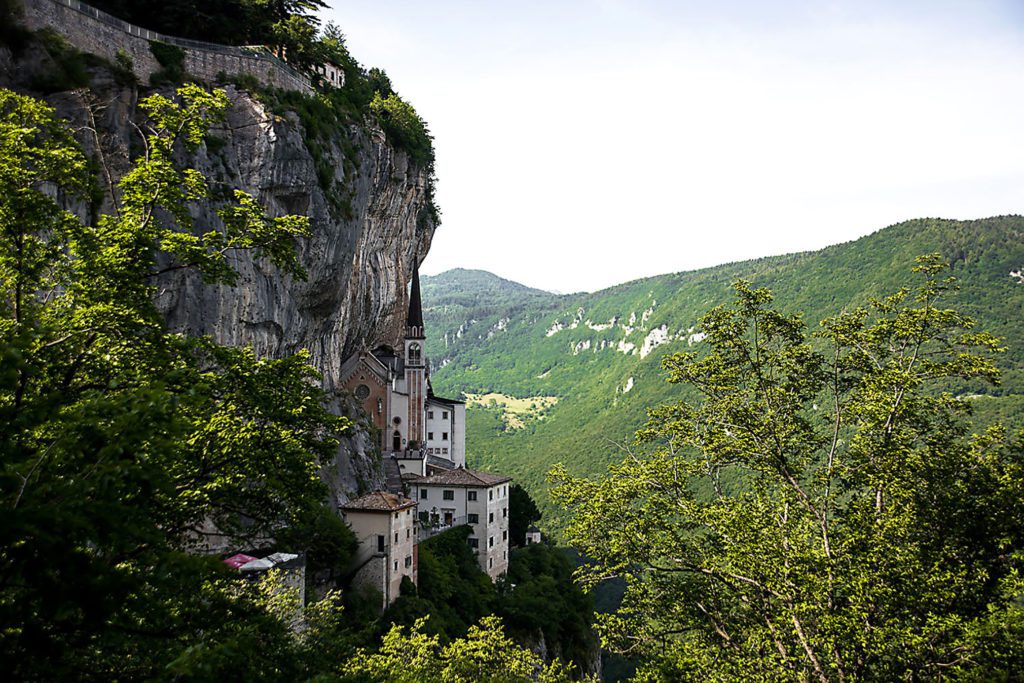 Favorite dish on the menu: In Portofino, I had fresh baby octopus. They're only available for a short time of the year and harvested from near the bay. They were sautéed in a skillet with red wine, rosemary and butter—amazing!
Item of clothing you shouldn't leave home without: I always pack in a small backpack (checking luggage is an absolute no!). Good shoes are essential—then everything else just has to match.
Favorite historic landmark: We took a "quick" three-hour side trip to see the Sanctuary of Madonna della Corona. The sanctuary is a 1500s chapel built into the side of a mountain. It's only accessible by hiking down the mountain—thankfully, there's a tram to get you back up the mountain! While we were there, they were having mass, which is broadcast throughout the valley. The pipe organ echoing from the mountain was something that I will never forget.
Local attraction worth a drive-by: As an architect, I studied the work of Palladio, and his Villa Rotunda in Vicenza has always been on my list. When I visited Vicenza during college, the Villa was closed. There was no way I was missing it again!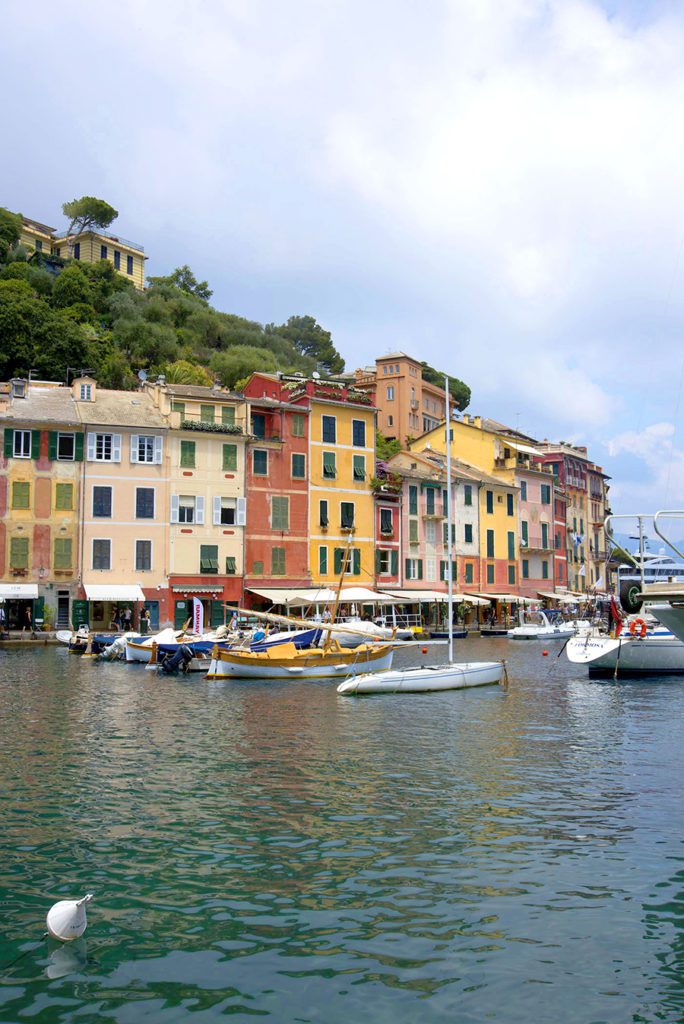 A great experience off the beaten path: On our drive from Rapallo to Bologna, we detoured to do a balsamic tasting at Giuseppe Giusti in Modena. Guisti is the oldest balsamic maker in the world. They have vinegars that have been aging literally for centuries. We were even able to taste their 100-year balsamic.
Worth the splurge: The cab to the top of the hill in Rapallo! After dinner and a little wine, we discovered that the cabs in Rapallo are the most expensive cabs in Italy. Our house was on top of the hill and it was way too late for that climb—worth every penny.
Not worth the splurge: Nothing. We had an amazing trip and never felt that we overpaid for anything.
Something surprising we learned on the trip: That as Americans we do it all wrong. We should live life more like the Italians. Coffee should be small and strong, lunches should be two hours long, wine should be served with every meal, after-dinner drinks are essential, and box pasta should be a criminal offense.
Insiders' tips: We always do our best to avoid the areas that are filled with tourists—find the restaurant that's down the alley and then order the special.
Would we suggest this trip to others? Absolutely! Then again, I will always recommend taking the trip—regardless of where you're going!