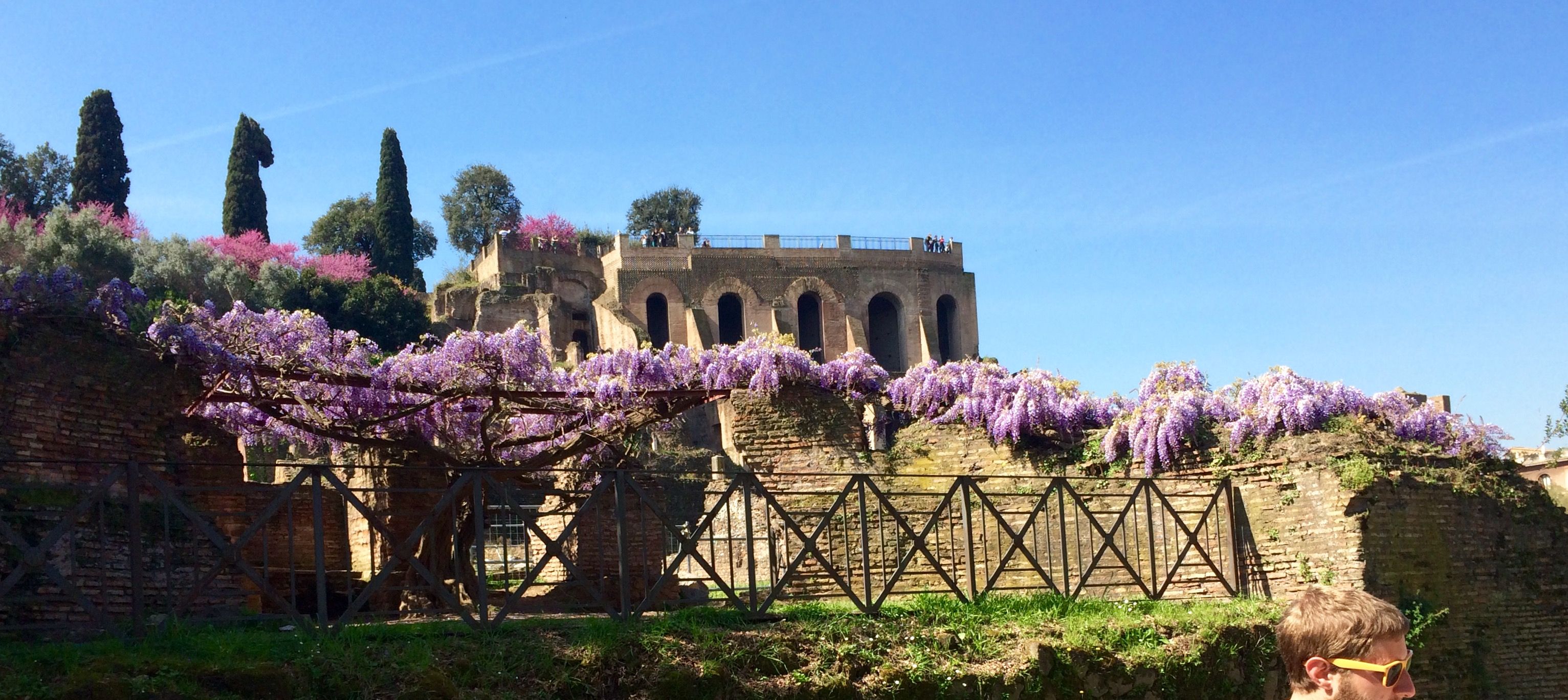 Ruins in Rome
Seen through the eyes of: Tracey Kelleher
Who went: My husband Patrick and I, children Savannah and Chandler, and Tommy Tanguis (pictured above)
We went because: Our children had never been to Europe, and we thought they were old enough to appreciate Italy.
Where to eat: Everywhere we ate in Italy was delicious. The pasta is homemade, the pizza crust is thin, the bread is served with olive oil and balsamic vinegar, and Florentine steaks come big enough to feed 5 people!

Favorite dish on the menu: Gnocchi carbonara with an Alfredo sauce and a bottle of Prosecco wine. Gelato for dessert, of course!
Item of clothing you shouldn't leave home without: Comfortable walking shoes and a jacket to block the wind.
Favorite historic landmarks:  Vatican City was very spiritual and filled with history. Venice was beautiful, and it was mind-blowing to imagine how the Italians created the city consisting of 118 islands connected by bridges. And standing in the Colosseum imagining what occurred there back in gladiator days was staggering.
Local attraction worth a drive by: The city of Assisi is quite inspiring with a beautiful basilica. Also stop by and see the artists in Rome and the top of the Spanish Steps.
Worth the splurge: Buy a piece of original art. The sights there are spectacular, and the artists capture them well in art.
Something surprising we learned on the trip: We did not realize how many of the Italian people are really struggling financially. Many Italians are not able to get a job until the age of 40, then the average income is about $18,000 per year.
Insider's tips: It's a great idea to pre-book tours through Vatican City, the basilicas and the museums. We also enjoyed going off the beaten path to find restaurants with amazing food. And go during spring break, when it's not too hot or cold and there are far fewer tourists than in summer.
We would suggest this trip to others because: Italy is a very special place with friendly people, rich tradition, ancient architecture and delicious food. Even my children were fascinated.