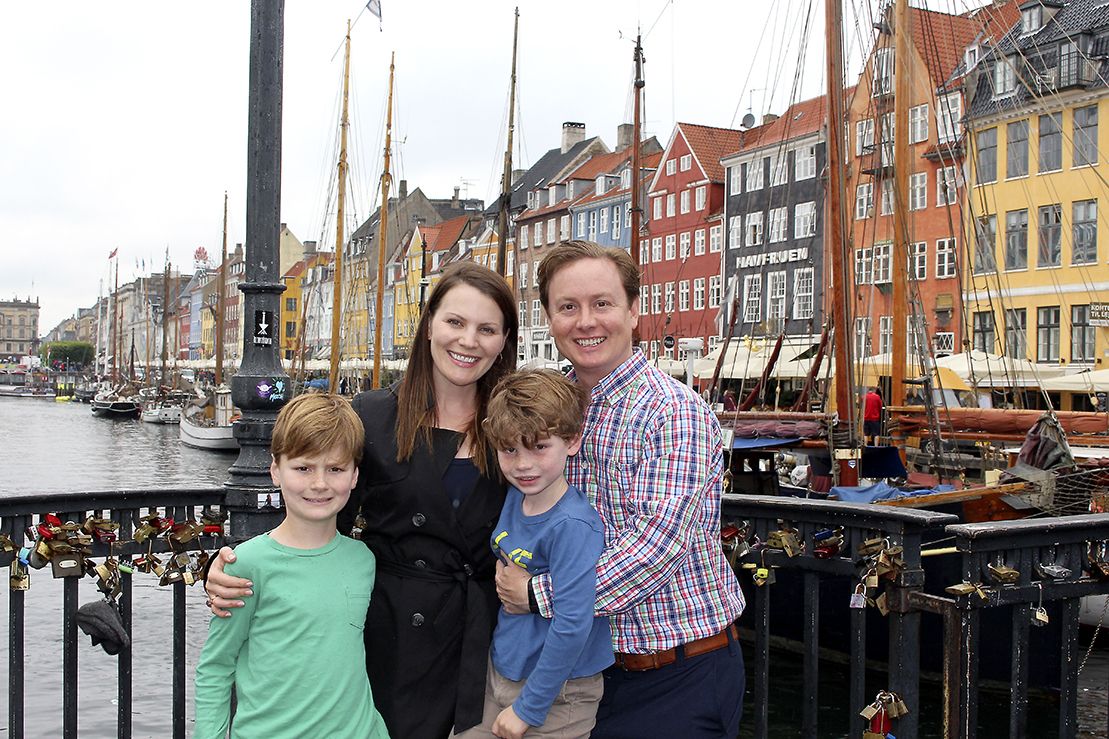 Travel Journal: Copenhagen, Denmark
---
Seen through the eyes of: Amanda Vincent
Who went: My husband Benn and I, along with our sons Noah and William
We went because: We had heard how beautiful a city it is.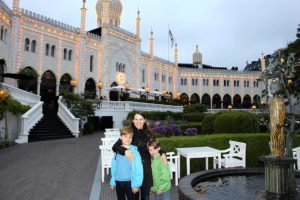 What to do: Since we were with our boys, Tivoli Gardens, the second-oldest operating amusement park in the world, was a must. We stayed at the beautiful Nimb Hotel, which is possibly our most favorite hotel in the world now, and Tivoli Gardens is literally in the hotel's backyard. We had our hotel wristbands and were free to walk out the back door to a beautiful amusement park—definitely thought Walt may have gotten a few ideas from this place! Denmark is the birthplace of Hans Christen Andersen, so there were many rides based on his fairy tales. Best of all, we felt like we had the place to ourselves—no crowds!
Favorite dish: Let's just say we were not fans of the pickled fish.  Everything else we ate was fantastic.
Item of clothing you shouldn't leave home without: You can shop there so it doesn't really matter if you forget something. We always travel lightly—no checked luggage.  Ever.
Favorite historic landmark: The Little Mermaid, of course.
Other attractions: Amalienborg Palace is gorgeous. The Danish royal family still lives there, and they open it up to the public for tours.  It is also conveniently located near the Strøget (a very nice, famous shopping street).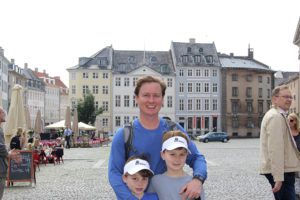 A great experience off the beaten path: We had our hearts set on taking a solar-powered boat through the canals of the city to see Nyhavn and all the colorful buildings. We found the boat rentals, and as we were taking off one of the workers at the shop handed Noah and William nets and told them they would get a prize if they picked up trash in the canal. Well, they heard the word "prize" so the next thing you know we are not taking a leisurely cruise down the canal sipping wine but are going back and forth under bridges to pick up everything that may or may not be trash. (It was quite difficult to find trash, the city is very clean!) We got back and the boys were awarded Popsicles for their work—brilliant!     
Worth the splurge: It's a splurge just to get to Copenhagen, but once you are there you can live as economically or as excessively as you choose.  None of the activities (museums, castles, solar boats, Tivoli Gardens) are very expensive, and there are many wonderful hotels to choose from.
Not worth the splurge: Just because Denmark is the home of Legos does not mean they are cheaper there. We found that shocking since we know how much they cost here! There are no special Lego sets either; everything they have there we can get here. The Lego store was fun, though, and the workers would even open boxes and display sets to let you play with the items.  They even joked about it: "You Americans are so uptight you won't let kids play with the display sets in the Lego stores. We are much more fun in Denmark."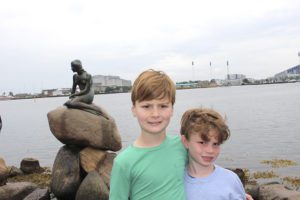 Something surprising we learned on the trip: The Danish people are our new favorite people. I asked our waiter one night what their culture was like and he said, "Well, we like great food, drinking and having fun." No wonder we loved it so much! It was like being amongst friends in a foreign country; everyone was so nice. And they were hilarious! We have learned a lot of Europeans do not understand our humor, but the Danish totally get us.
Insiders' tips:  Like Amsterdam, beware of the bikers.  They will run over you or beat on your car if you get in their way. Also, everyone speaks English but the signs are all in Danish. The people are so nice, though, we did not have any trouble getting around.
We would suggest this trip to others because:  It is a beautiful, fun city with fantastic people and a rich culture. And it was great with kids.