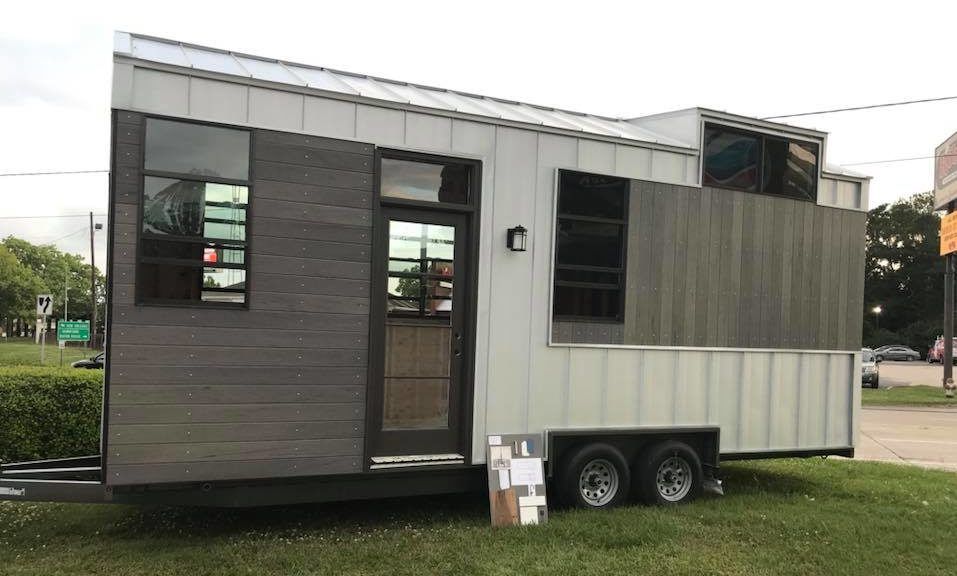 Tiny house, big impact: Onsite Design and LA Custom Construction join forces to benefit the Bella Bowman Foundation
They say the best gifts come in small packages and, while this present won't fit inside of a Tiffany's box, the teams at Onsite Design and LA Custom Construction are confident that their custom tiny home, built to benefit the Bella Bowman Foundation, will live up to the hype.
"After attending Bella's Ball in 2017, we were moved to do something to be more involved," says Jamie Gehbauer, co-owner of LA Custom Construction. "My husband Luke came up with the idea of building a tiny home to raffle off for the foundation. After talking with the Bowmans, we decided that all the proceeds should go to the fund for Bella's House."
Bella's House, the next big project for the foundation, aims to touch children and families by providing not only care but positivity and encouragement in the last days of life.
"We have experienced firsthand end of life care with our daughter Bella, and we have so much to be thankful for during Bella's last 10 days of life," adds Kim Bowman, co-founder of the Bella Bowman Foundation. "This is why we want to build Bella's House–a special place for children and their families to receive comfort care during this difficult time. The vision for Bella's House is to make tangible courage, faith, belief and strength for children and their families, just as Bella did for us."
However, before the Gehbauers could move forward with their ambitious plans, they had to transform the tiny dream home from a distant idea into a well-planned reality. To do this, they enlisted the help of the expert team at Onsite Design who enthusiastically agreed to join forces, even though they weren't quite sure how to design such a small structure–yet.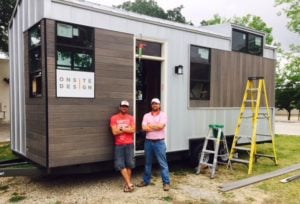 "When we were approached by LA Custom Homes to design the tiny house, we jumped at the opportunity to lend our skills to such a good cause," says Michael Hogstrom, owner of Onsite Design. "As our first foray into tiny home design, the challenge was to make the most of such a small space. The design we came up with is intended to be a low-impact, low-maintenance getaway for the lucky winners."
With the help of numerous vendors from around Baton Rouge, as well as a volunteer workforce, the tiny home has slowly taken shape over the last few months. And, in true tiny home style, despite only accommodating around 204 square feet of living space, the small structure packs a big, and stylish, punch.
"The home has room to sleep four people," explains Jamie. "The interior features a vaulted ceiling, washer and dryer connections, shiplap walls, custom cabinetry and modern lighting and plumbing."
And as preparations continue to get the space ready for the raffle drawing next Tuesday, May 15, at Walk On's, each board, nail and knob is a step closer to providing the Bella Bowman Foundation with the tools it needs to bring comfort, hope and love to all the children it serves.
"An organization which turns any parent's worst nightmare into an opportunity to do good deserves any support we can give," says Hogstrom.
To enter for a chance to win the tiny house, raffle tickets are available here. And, for more information about the Bella Bowman Foundation, visit bellabowman.org.