Time to shine: Tips for getting ready to get glam for a big night out
---
The lights are low; the music's loud. No, this is not yet another night in PJs watching The Voice; this is what might be your first big occasion to get dressed up after more than a year of the pandemic party-pooper that is COVID-19. Whether you're headed for the Best Dressed Ball on August 14 or looking forward to a different fun-filled night out on the town, it's time to reconsider more than just your attire. As makeup artist Kalie Montz of Little Black Brush explains below, it's also time to turn up the volume on your makeup routine. Follow her step-by-step guide to stepping (back) into the spotlight.
---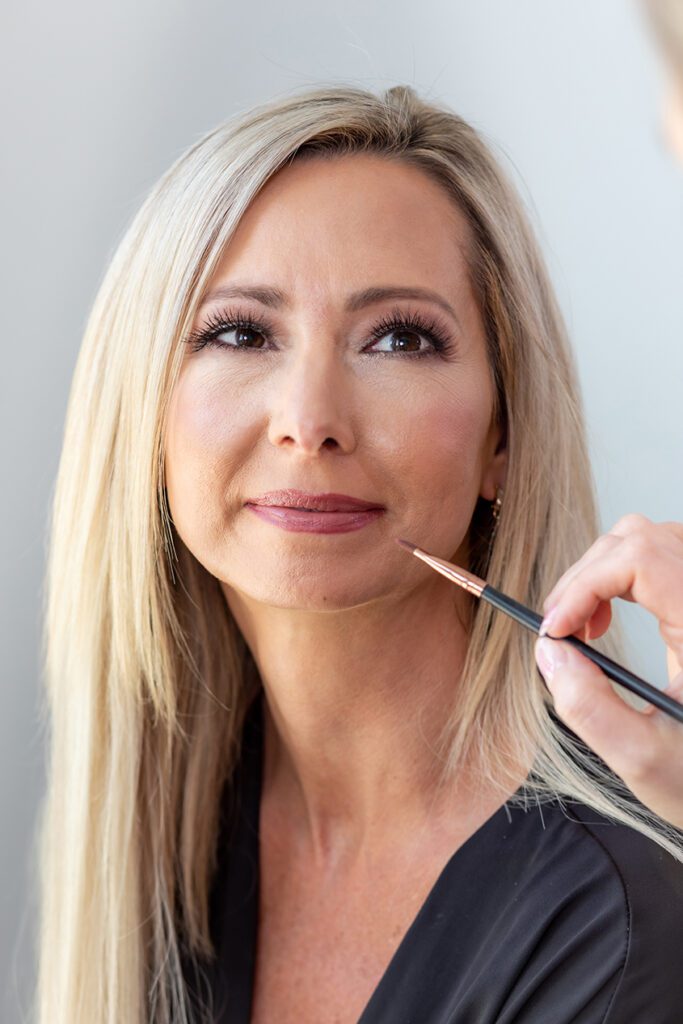 Before the Bash
Whether you want your skin to be glowing, lifted, tightened or bronzed, prepping your skin for any big event starts days beforehand.
1. Get glowing
Moisturizers and serums are key for illuminating your complexion, especially those that contain hyaluronic acid, which is a magnet for moisture. This ingredient is essential for keeping your skin hydrated while also helping reduce the visibility of fine lines by creating a plumping effect.
2. Mask up
Under-eye and face masks have gained popularity in the beauty industry, and for good reason. With so many brands, there are options for every skin type. Pro tip for using masks: Place different types of masks on different troubled parts of your face—many of us are oily in some spots but dry in others.
3. Lift and tighten
You will fall in love with firming and anti-aging skincare when you notice your makeup is no longer creasing nor settling into fine lines. My favorite miracle products that will have you loving your skin are Tarte Youth or Dare, Caudalie Lift Instant Firming Serum and IT Cosmetics Secret Sauce.
---

Tonight's the Night
For any big event, allow your makeup look to go above and beyond your normal routine. After all, that long, sparkly gown isn't your everyday attire either. Think high drama, bold colors, extra shimmer!
Consider adding extra steps that may not already be part of your routine so that your makeup will emphasize your features and you will look flawless the entire night.
1. Prep and prime
Start with moisturizers, serums or makeup primers according to what your skin needs, but don't overdo it; limit this step to one to two products.
2. Color correct and conceal
Next, combat dark circles, sunspots or redness—but sparsely and only where necessary. Too much product will actually enhance fine lines.
3. Apply foundation
A long-wearing or silicone-based formula is ideal for staying in place even through sweat or humidity.
4. Add finishing powder
Pressing your powder into your skin when applying (instead of dusting) will create a flawless finish.
5. Time for eye makeup
The possibilities are endless with eyeshadow, but to ensure it looks its best, add a base coat of lid primer or concealer first.
6. Don't forget your brows
At the very least, add a few strokes to define your natural shape by filling in any sparse areas, or if you prefer, go all in with a bold brow.
7. Contour, blush and highlight 
As long as you are placing these products in the appropriate areas, you can't really go overboard with any for a nighttime event.
8. Apply lip liner, lipstick and lip gloss
Long-wearing liners and lip stains will have you spending more time smiling and less time touching up.
9. Top it off with setting spray
An absolute must if you want your makeup to stay in place until all hours of the night.
10. Most importantly, add the finishing touches
One of my favorite tips for anyone who wants that professional "done-up" look is this: when you feel like your look is complete, add a little more. Highlight on the inner corner of your eyes, sparkle on the lid, another coat of mascara or extra highlight on your cheekbones will make your look pop.