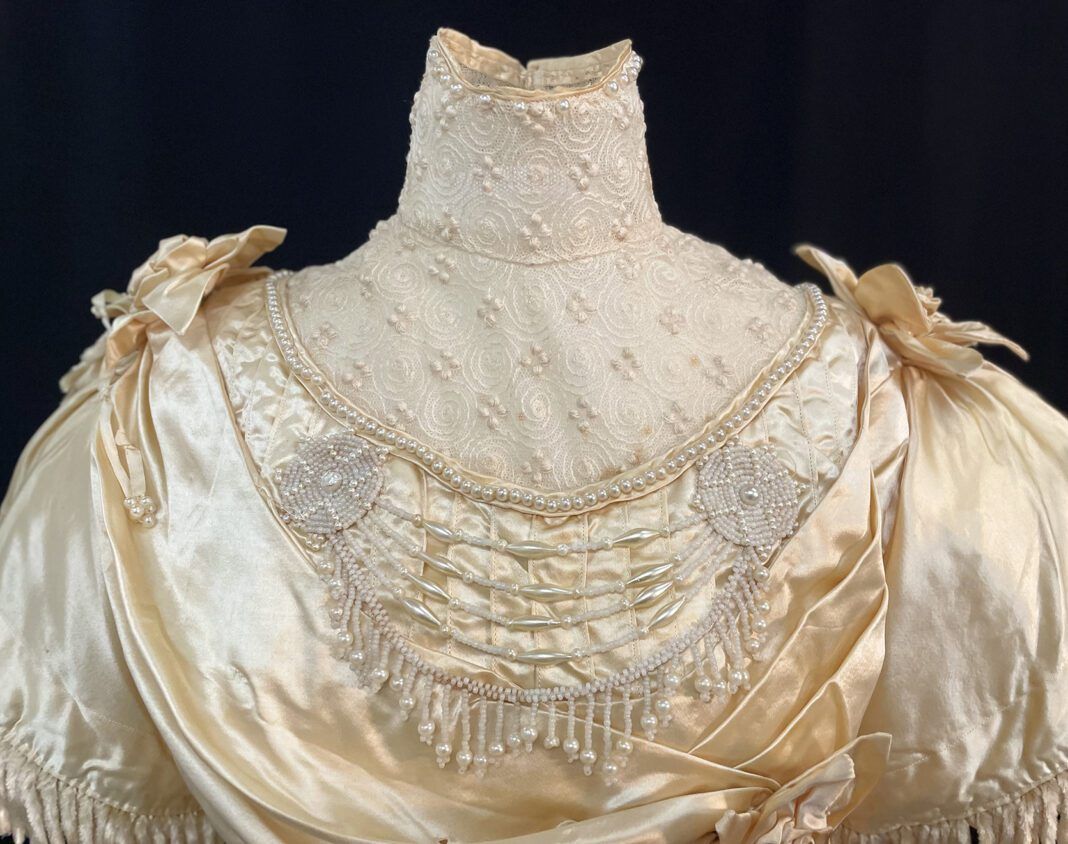 On Exhibit: ''Til Trends Do Us Part'
A wedding dress may be one of most symbolic garments a woman will wear in her lifetime. From showcasing her personality to displaying the heights of the era's trends, a lot can be said with a simple—or not so simple—all-white look. This is why the LSU Textile & Costume Museum is putting on display about 25 gowns from its collection for "'Til Trends Do Us Part: A Retrospective of Changing Fashion in Bridal Wear," its newest exhibition opening April 16 and running through August 31. 
"The dresses represent a 200-year period in Western fashion, approximately," says museum curator Pam Vinci. "In addition, many of the gowns are shown with artifacts associated with the wedding at which they were worn, often from the bride's trousseau, including lingerie and other personal items."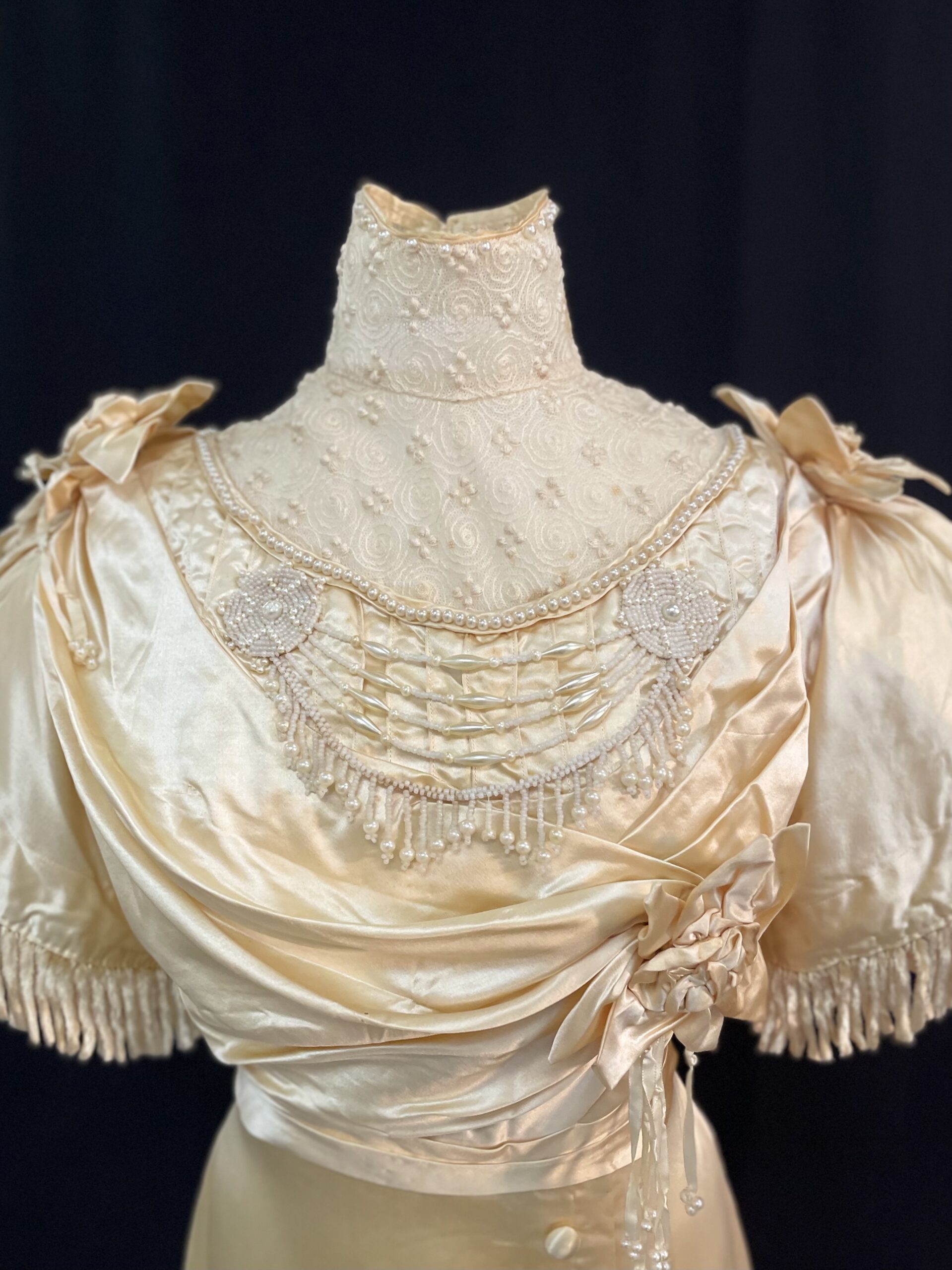 Arranged in chronological order in what Vinci describes as "a sea of white," the gowns mostly owe their presence in the museum to donations from various local families, demonstrating a visual continuum of change over decades and centuries. But the exhibition also includes a particularly notable garment not worn by a Louisiana bride: an 1860s wedding gown designed by the House of Worth, the French fashion house largely credited as the birthplace of haute couture. Since the house was founded in 1858, this gown—donated by The Valentine museum in Virginia—marks one of the earlier examples of Worth's bridal designs. 
There is also a continuously playing slideshow of images featuring celebrity brides and other memorable weddings, enabling viewers to see even more looks.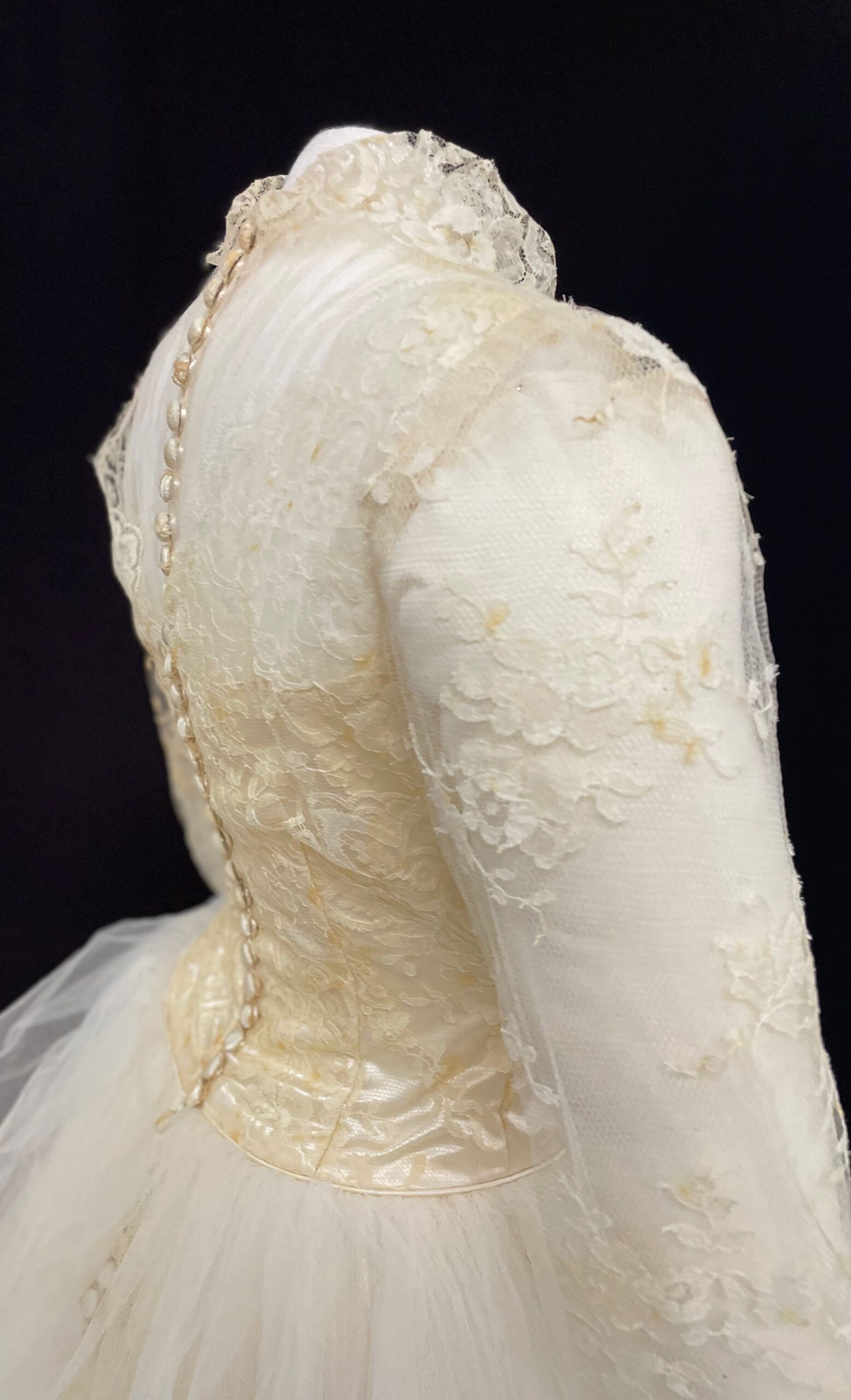 Many of the gowns will also be accompanied by iPads featuring more information and stories about the life of the wearer or the wedding in question. For Vinci, the political and social scenes present in these stories become especially interesting in the 1960s and 1970s, when the "youthquake" culture began challenging typical symbols of conservative femininity. Anyone interested in more stories like this as they relate to the rest of the museum's collection can reserve one of 18 slots during April 16's "Vernissage: A Behind the Scenes Tour" between 2 and 4 p.m., when small groups can donate $30 to see the museum's storage rooms and learn how pieces are researched and maintained. 
"In this exhibition, you can see the changes in silhouette and design details and fabrics distinctive to these unique time periods," says Vinci. "It's a nostalgic trip into the past." lsu.edu/textilemuseum