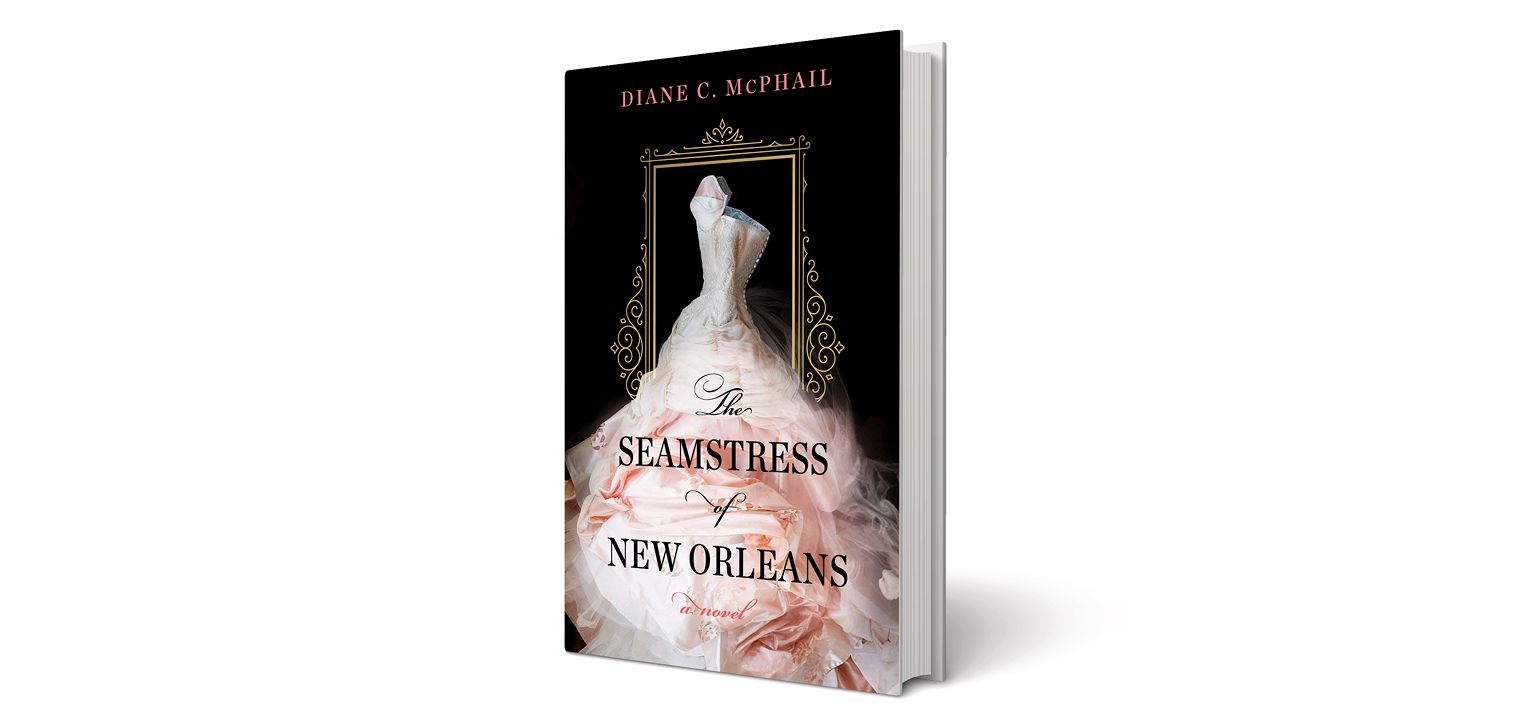 Off the Page: The Seamstress of New Orleans
---
Legend says St. Patrick was the first person to use the excuse of a leap year to give women permission to upend gender norms—if only for the chance to propose marriage to their sweethearts. But the Irish weren't the only ones paying attention to the four-year cycle for the sake of an early act of feminism. Just ask author Diane C. McPhail, whose new historical fiction novel, The Seamstress of New Orleans, drops readers into the year 1900 to follow the second carnival season of the Mardi Gras krewe of Les Mysterieuses, a real-life, all-female organization that thwarted the male-dominated scene in a time before women could even approach a ballot box. 
There, we meet Constance Halstead, a Crescent City socialite who finds herself in dire financial circumstances—and under the watch of the ruthless Black Hand gang— after her husband's mysterious death, and Alice Butterworth, an impoverished seamstress who travels to the city in search of her own husband in light of his recent disappearance. In time, the two women find themselves united via Alice's talent for dressmaking and Constance's need for an inexpensive Mardi Gras ball gown, though each woman holds secrets that may yet foil their budding friendship.  
On the tails of her last novel, The Abolitionist's Daughter, McPhail once again showcases her love of research, leaving plenty of historical detail in the world of Seamstress for the Louisiana-based reader to follow on her tour through turn-of-the-century New Orleans. From the origins of the city's infamous Storyville neighborhood to the treatment of disease and the unusually modern rights to protection and property—even for women—under the Napoleonic Code, McPhail's attention to the city's past almost disguises her North Carolina origins, turning each chapter into a source of anthropological curiosity.
Although readers may find the style of dialogue more akin to Bridgerton's manners than to a typical New Orleans drawl, and practiced fans of the genre may guess certain clues a bit faster than Alice and Constance, the overall effect is one of pure escapism. To be lost in the velvets, silks and carnival spirit of the story—not to mention the attempted kidnappings, suave city doctors and mustachioed disguises—is to sit back, relax and be grateful that air-conditioned reading nooks have come a long way since 1900.