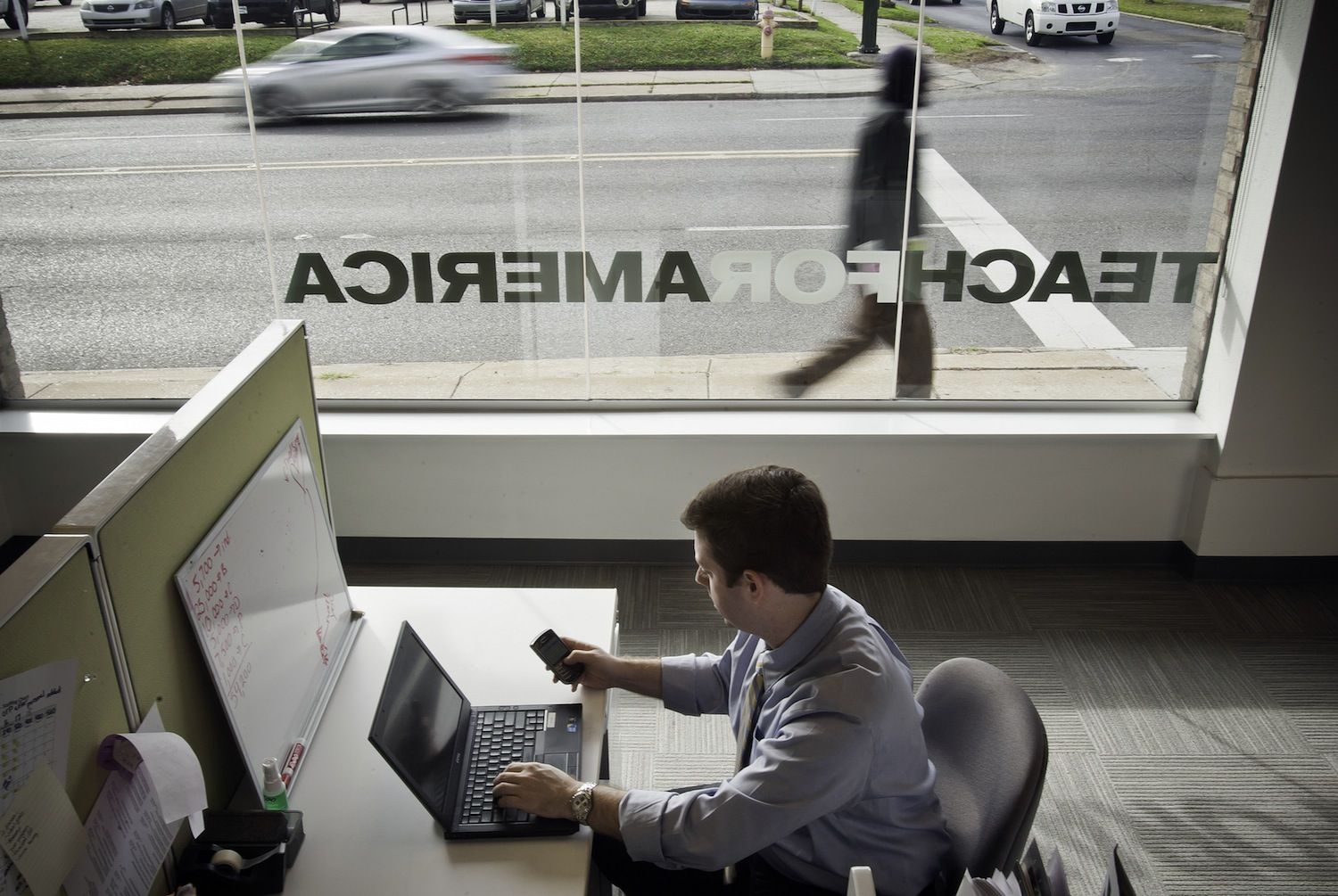 Teach For America's optimistic corps members are transforming our city's classrooms and communities
Lucas Spielfogel had an itch to give back.
In his senior year at Yale University, the history major and crew team captain delayed plans to apply to law school and instead joined Teach For America, the national teacher corps that places top college graduates in troubled public schools for two years of service. Spielfogel was assigned to TFA South Louisiana, one of 43 program sites nationwide. He began teaching American history at Baker Middle School in August 2010.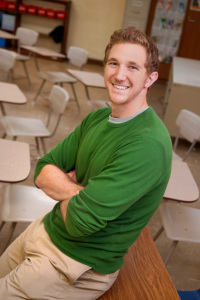 Now a second-year corps member, Spielfogel says the experience of teaching in a low-achieving school where students face a minefield of personal challenges has radically changed his life.
"It is the hardest thing I've ever done, no question," he says. "Nobody told me it would be easy, but I was still surprised. You go from feeling successful to feeling like you know absolutely nothing."
Most of Spielfogel's students live in poverty and perform well below grade level. Few have the kind of parental support teachers crave. The students don't trust authority figures easily—especially teachers who introduce the radical notion that progress is possible and expected. But Spielfogel, and his fellow corps members, are trained to persist despite the odds. Indeed, they do reach many students. Spielfogel has seen considerable progress among the young men and women in his classes. Now eager to help broaden their experiences further, he also coaches the boys' basketball team and is organizing a curriculum-driven student trip to Washington, D.C., for which he is raising $10,000 by March.
"I feel a strong allegiance to the area," says Spielfogel. "There is no question that these students are intelligent, and if given the proper education they can really thrive."
More than 33,000 TFA corps members have taught in troubled public schools across the United States since the program's founding in 1990. Like Spielfogel, all TFA corps members are non-education majors with sharp leadership and problem-solving skills who were bound for fields other than teaching. Exposing these promising graduates to the realities of public education has had this salient secondary effect: Many corps members have remained in teaching or education reform permanently.
Almost without exception, a transformation like the one Spielfogel describes takes place among corps members, in which an initial sense of overwhelm is replaced by a sense of possibility. It deepens with each student success, they say, and soon, many corps members are changing their career plans to work as teachers, administrators, founders of nonprofit organizations, elected officials and policymakers, all of whom believe that every child can learn.
Nothing about the experience is easy, says TFA South Louisiana Executive Director Michael Tipton, a Baton Rouge native who served as a TFA corps member in the South Bronx between 2005-2007. That's because the program's goal is not for corps members simply to fill open positions in understaffed schools, but to actually close the student achievement gap.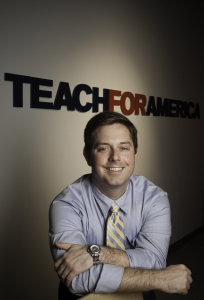 "We refer to this as the 'relentless pursuit of excellence,' " Tipton says. "It wouldn't be acceptable to raise a student who is three grade levels behind only one grade level by the end of the year. We want to make significant gains in the classroom."
There's good reason, he adds.
"The gravity of the situation can't be overstated," Tipton says. "Sixty to seventy thousand children fall into the state's achievement gap. That's enough children to fill Tiger Stadium to the upper decks."
More than 3,000 TFA corps members have taught in Louisiana's two program sites since 1990. TFA South Louisiana assigns teachers to schools in Baton Rouge and in rural communities within an hour radius, while a separate site places teachers in New Orleans. Currently, 150 first- and second-year corps members are teaching in Greater Baton Rouge, and about 150 TFA alums have remained in the area.
TFA's early traction in Louisiana stems from a handful of local champions, including philanthropist Jennifer Eplett Reilly. A cofounder of Boston-based City Year and founder of the Echoing Green Foundation for social entrepreneurs, Reilly became acquainted with TFA's founder, Wendy Kopp, who had proposed the idea of a national teacher corps in her senior thesis at Princeton University. The bold strategy paired idealistic college graduates who had never known failure with students from impoverished schools who had never known success.
Reilly began discussing the idea of bringing the program to Baton Rouge with other community leaders.
"A lot of folks came together in short order," says Reilly. "We were able to get the decision-makers and philanthropists together and we've been blessed to sustain it over time."
Donna Saurage was an early advocate who has continued to provide financial support and encouragement to the program. She and her family have underwritten the work of several Baton Rouge corps members over TFA's 20-year local history.
"The whole thing made sense to me," says Saurage. "It's amazing what bright young people can do when they don't take 'no' for an answer. We've seen the whole complexion of a school change, especially when you have a cluster of TFA corps members teaching there."
Tipton says that while a variety of factors have led to the disintegration of public schools, a few nonnegotiable elements are required to right the ship. 
"We believe there's a pretty clear formula for what it takes to educate kids," Tipton says. "It takes a great teacher in every classroom and a great leader at every school."
Thus, to train recent graduates with no teaching experience to become great teachers almost overnight, TFA provides an initial summer institute and supplemental training throughout their two years of service. Corps members also take advantage of a network of TFA alumni mentors eager to see their new colleagues succeed.
It's tough at first, says second-year Baton Rouge corps member Annie Allen, a fourth-grade teacher at Delmont Elementary.
"It's a terrifying profession," reflects Allen. "You are responsible for the lives of the 25 students in your classroom. You can affect them for better or for worse; but there's no question, you will affect them."
After her first few months at Delmont, Allen says she settled into a routine. She says she kept the bar high and wouldn't let her students give up.
In some cases it produced palpable results.
"I cannot tell you what it was like for a student who was struggling to write his name at the beginning of the year to write paragraph upon paragraph by the end of the year," she recalls. "I was so proud of him."
TFA South Louisiana Advisory Board Chairman Cordell Haymon says the program is entering a promising era. Fundraising has shot from an annual goal of about $600,000 to about $2.5 million as it aims to recruit and support an increased number of teachers.
"We've been very pleased about the direction things are going in," says Haymon. These teachers contribute a considerable amount to our community, and we want to keep them coming."
By the end of their two-year terms, many TFA corps members are moved by their experiences so profoundly, they remain in the field of education, some as teachers and others as administrators or policymakers.
"I feel like I can't wait. There are so many things I want to do for my kids," says Allen, who completes her service in May. "I think I want to try to make sweeping change, maybe at the district level, because I want to make changes now."
Close to 800 TFA alumni live in and work across Louisiana today. Tipton says they've been drawn to the state in large numbers because they believe a tectonic shift is about to occur in education reform.
"What has particularly differentiated us is that Louisiana has become a place where, if you want to have an impact, you can achieve it here," he says.
State Superintendent of Education John White is a former TFA corps member who taught in New Jersey and Chicago schools. He ran TFA Chicago and served as deputy superintendent of New York City public schools before moving to Louisiana to run the Recovery Sschool District last May.
Other alums, like Mark Comanducci, remained in Louisiana after teaching in the state and have become local education innovators. Comanducci is principal of Children's Charter in Baton Rouge, a veteran charter school that has risen to fifth in test scores in East Baton Rouge Parish under his leadership.
Comanducci had no plans to go into education until he taught sixth-grade math at Glen Oaks Middle School in Baton Rouge in 2004 with TFA. He signed on for a third year, then worked at the East Baton Rouge Parish Laboratory Academy and the Louisiana Resource Center for Educators. Encouraged by the ability of charter schools to nimbly incorporate new strategies, he became principal of Children's Charter in 2009.
"I'm a firm believer that the biggest driver is the teachers," says Comanducci. "They have to be relentless about achieving goals, set high expectations and have compassion for the students."
Last year, more than 50,000 college seniors applied to TFA for placement around the country. Only 5,000 were accepted. The group is characterized not only by academic achievement and leadership abilities, but by intangible "can do" skills that suggest they will stick with their assignment despite the odds.
"These are people who were going to be a success no matter what," says Tipton.
"Imagine the impact of getting somebody who could have worked at Goldman Sachs to teach math in one of our schools. And then imagine what it's like if we get them to stay."