The Creatives: Fine artists and curators Liz Lessner and Mat Keel of Yes We Cannibal
---
Liz Lessner and Mat Keel
Hometowns: Chicago (Liz), Washington, D.C. (Mat)
Ages: 39 (Liz), 45 (Mat)
Artistry: Fine arts, venue directors, art curators
Online: yeswecannibal.org, patreon.com/yeswecannibal
---
When essayist James Baldwin wrote, "Not everything that is faced can be changed, but nothing can be changed until it is faced," he was aiming at the racism and social segregation he experienced in 1960s America, but the fact that his soliloquy sword is just as sharply necessary in 2022 should be no surprise.
In Mid City, at the geographical heart of the Capital City's biggest borderlines of race and economics, now lives a new event venue working to face issues that need to be changed. Curiously called Yes We Cannibal—the name is both a pointed and playful reference to an avant garde Brazilian manifesto suggesting colonialism can be overcome best by "cannibalizing" it—the gallery launched in 2020 from the minds of sculptor and LSU art instructor Liz Lessner and artist and anthropology Ph.D. candidate Mat Keel as a safe space for dangerous ideas.
"We want the world to have more artists in it," Keel says. "And to show it is viable to be an artist, so that forces us to engage with all the things in society that challenge that viability."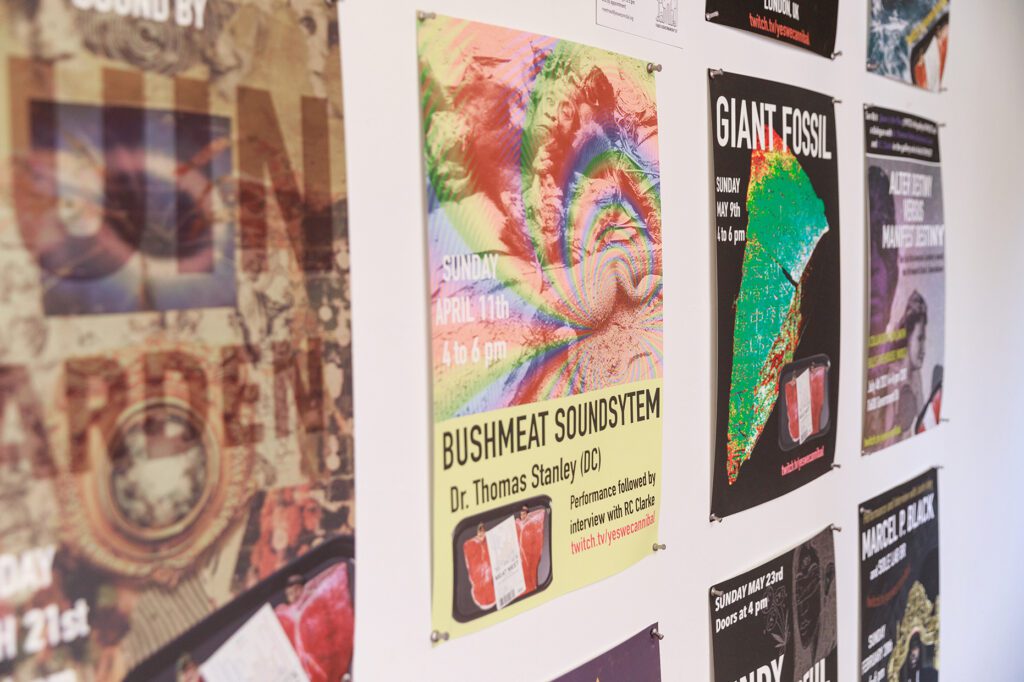 That ethos has borne a slate of international talent hosting their work at the unassuming white box space that includes a stocked reading room and the Baton Rouge Community Fridge, offering free food and personal hygiene products donated by patrons. 
From fine artists and poets to a weekly hip-hop night, the project has shown Lessner what's possible in the city she now calls home. "We are consciously not a nonprofit, only funded by sweat equity, volunteers and micro-patronage," Lessner says. "Our conversations and connections are important and not really happening like this in other spaces."
And every event is free, part of the couple's goal of evolving how the arts are sustained. Yes We Cannibal is supported largely by online donations.  
Up next is a printed hardbound yearbook of the venue's past events, coupled with a sound collage cut on vinyl, as well as the finalization of the venue's kitchen for hosting artful pop-up dinners. One planned is called Restaurant at the End of the World. "It's a very provocative project, so of course we're really psyched about it," Keel smiles.
If optimism is currency, these curators are rich in their hope for improvisation and open-hearted experiences outside of the algorithm. "We don't say no to things we find valuable and interesting," Lessner says. "And we always say yes to conversations."