The Creatives: Graphic designer, illustrator and vintage reseller Tyronecia Moore
---
Tyronecia Moore
Hometown: Baton Rouge
Age: 29
Artistry: Graphic designer, illustrator and vintage reseller
Online: tyroneciamoore.com; @sassfiend, @houseofsassfiend and @hopingthishealsyou on Instagram
---
Hot Springs, Arkansas, sits just an hour from some 200 invitingly sandy islands that speckle the blue expanse of Lake Ouachita, but more importantly to Tyronecia Moore, the forested destination is lightyears from the work on her plate and the social media expectations often pressing down like greasy elbows upon it.
"I needed to disconnect from my own ideas and things that would cause me to have new ideas," says the energetic graphic designer when asked about her recent sojourn to unplug in Louisiana's northerly neighbor. "It's important to step away from the pressure to always be putting something out there, this need to be consistent when you feel like, with Instagram, all eyes are on you all the time. Well, they really aren't."
To promote focus, Moore makes detailed, mood-specific playlists when creating. Off the clock, she reads and writes constantly to stay motivated. Many of her own musings are journaled on Instagram via @hopingthishealsyou, an encouraging account she launched to explore color combinations and to bring positivity to the platform.
"It's a way to connect with others in the digital space on a genuine level," she says. "Self-expression through graphics and tying in my love of color—it's definitely a conversation starter."
Moore's work is designed to start conversations, such as her recent illustrations for local women's equality and positivity nonprofit Power Pump Girls and a sustainability project for San Francisco-based Mother magazine.
"The idea was to expand on a more holistic definition of 'sustainable,' and what that means," Moore says. "For instance, how racism and homophobia are not sustainable for the planet."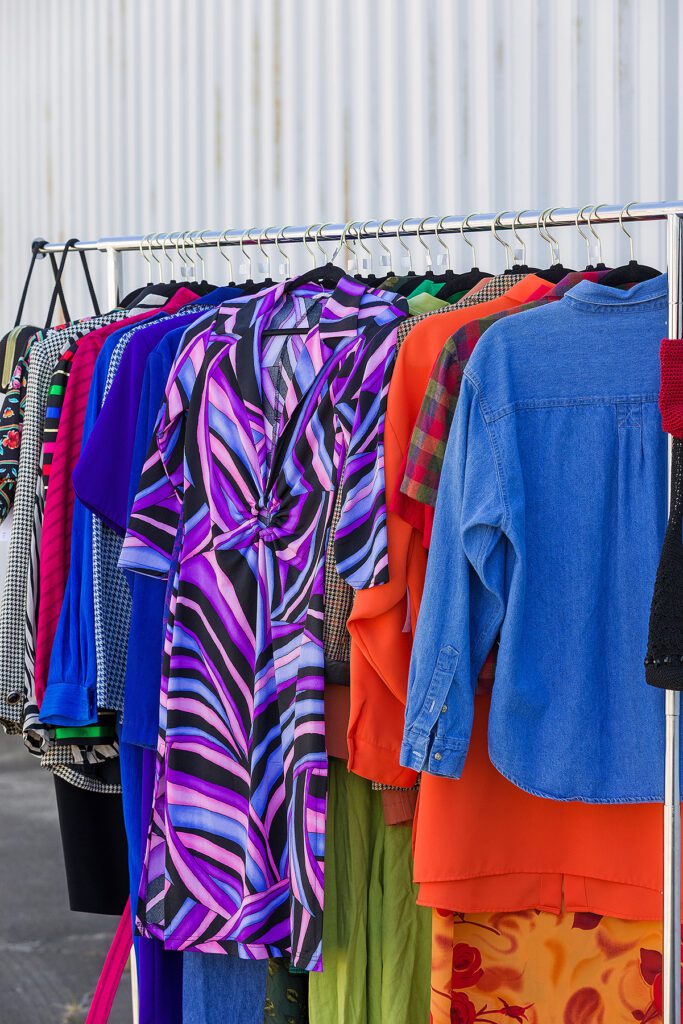 Moore describes graphic design as a basis for many creative outlets, whether in the film costuming she has begun studying through NOVAC, or cohosting vintage clothing events with Fly Girl Pop Ups. She also offers her curated vintage clothing finds on Instagram through her @houseofsassfiend account.
"It's a brain exercise for sure—being able to experiment and explore an idea fully," she says. "I'm a concept person. I like exploring on a psychological level and finding out what you really want to say."
After she's decided on her voice for a project, Moore often steps outside of her social circle of artists to family and friends who didn't attend art school when she seeks feedback on her work.
"Those voices can be more important, because I'm not creating just for people in the arts world but people in general," Moore says. "Creating is about making real change, not about small change within a small circle."