The Creatives: Interior designer Ashley Hawthorne
---
ASHLEY HAWTHORNE
Hometown: Anacoco, Louisiana
Age: 41
Artistry: Interior design
Online: @ashleyhawthorneid on Instagram
---
Anyone who has gazed at Michelangelo's ceiling in the Sistine Chapel or typed away for hours in a gray maze of cubicles has felt their environment instantly impact their mood. But interior designer Ashley Hawthorne knows the opposite is also true: a mood can and should regularly alter an environment.
This is the strong belief in the power of creativity to enact authentic change, and it's a principle that fuels Hawthorne's colorful work daily.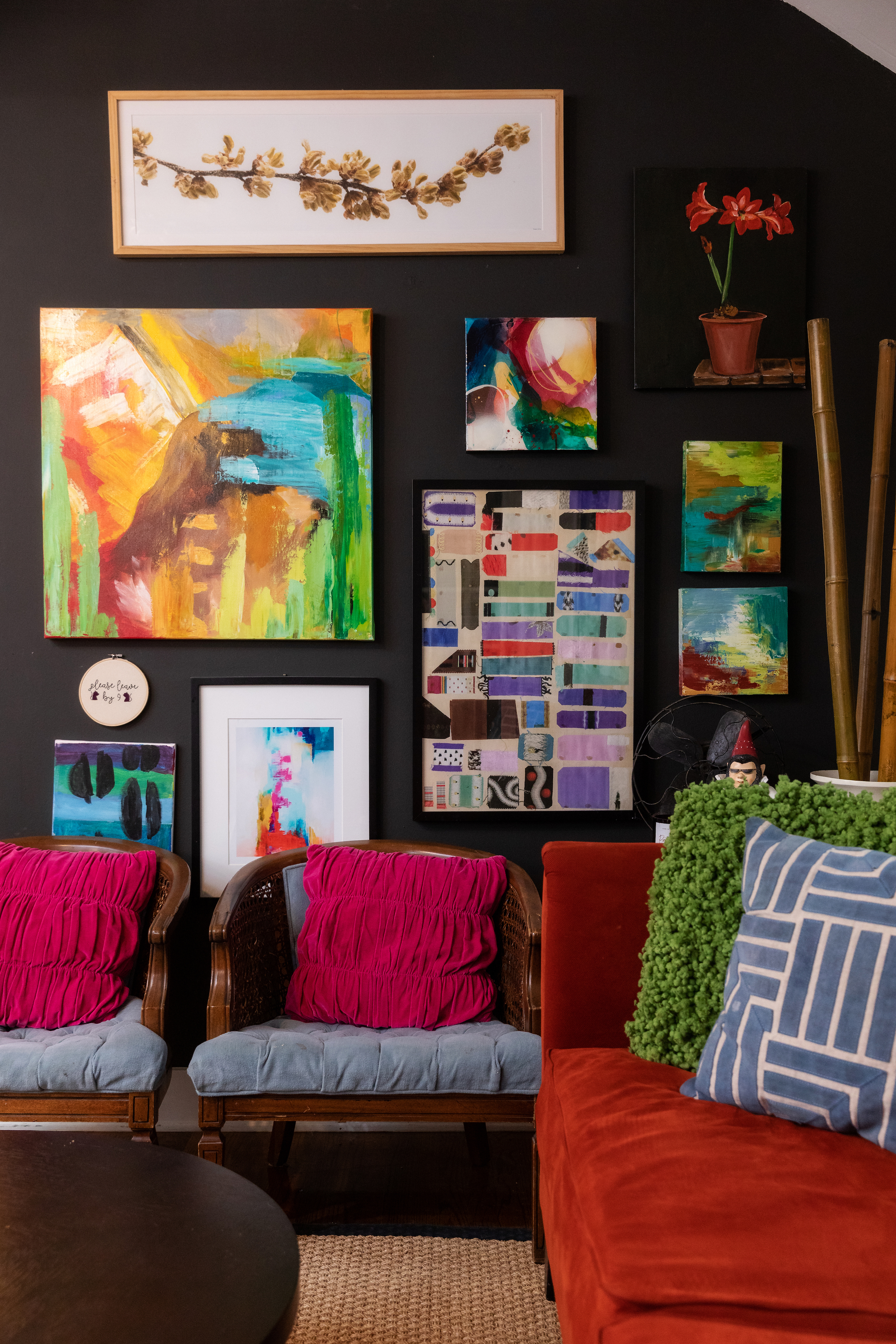 "I take a maximalist approach of 'more is more' at home, and I'm constantly changing and mixing styles," she says, as she's waiting for the pink couch she ordered to arrive. "I have probably 30 houseplants in my living room."
Growing up in a small rural town on Toledo Bend near the Texas border, Hawthorne used to rearrange and redecorate her childhood home for every season. One afternoon, her parents found she'd dialed their cream-colored home's exterior up to a vibrant yellow.
The LSU alumna doesn't let her bright, eclectic personality control a client's project, though. Hawthorne takes the time to get to know everyone she works with, from their hobbies to where they've lived, what brings them joy and what annoys them, too.
"I don't enjoy a home that looks clipped out of a magazine, and I don't want to have a key aesthetic and that's all I do," Hawthorne says. "I like my work to feel new and personal every time. I want to walk away knowing the house perfectly reflects the client."
This summer marked Hawthorne's biggest change. The married mother of two left the architecture firm where she led the interior design department for years to start her own design business focused on fearless designs and highly personalized home makeovers.
"It was 100% a work/life balance decision," she says. "The possibilities seem unlimited."
In the same way she chooses colors, textures and pieces that create a harmonious room, the part-time substitute teacher and occasional painter wanted more flexibility in her schedule, more time to travel with her family, and complete control over her slate of projects.
"I think it's very important to balance passion and profitability well," Hawthorne says. "It's a very unique situation that creatives hang in, but you don't have to be a sellout or a starving artist. There's a third option if you stop searching for the perfect job or the perfect project, and instead look for the perfect balance."