The Creatives: Dessert artist Christopher Bradley
---
CHRISTOPHER BRADLEY
Hometown: Amarillo, Texas
Age: 40
Artistry: Baking, cake decoration and floral design
Online: @christophermichaelbradley2 on Instagram
---
Few foodie phrases are more hyperbolic than "That looks too good to eat!" But one quick glance at the edible artistry put on display by Christopher Bradley, and anyone would be forgiven for thinking they walked into an art gallery instead of a bakery.
Inspired by modern expressionist painters, Bradley's palette produces ribbons, dabs and explosions of colored and textured icings, intertwining waterfalls of flowers, dried fruits and, of course, a flood of flavors.
"You don't paint?" is a question he gets from those who see his work.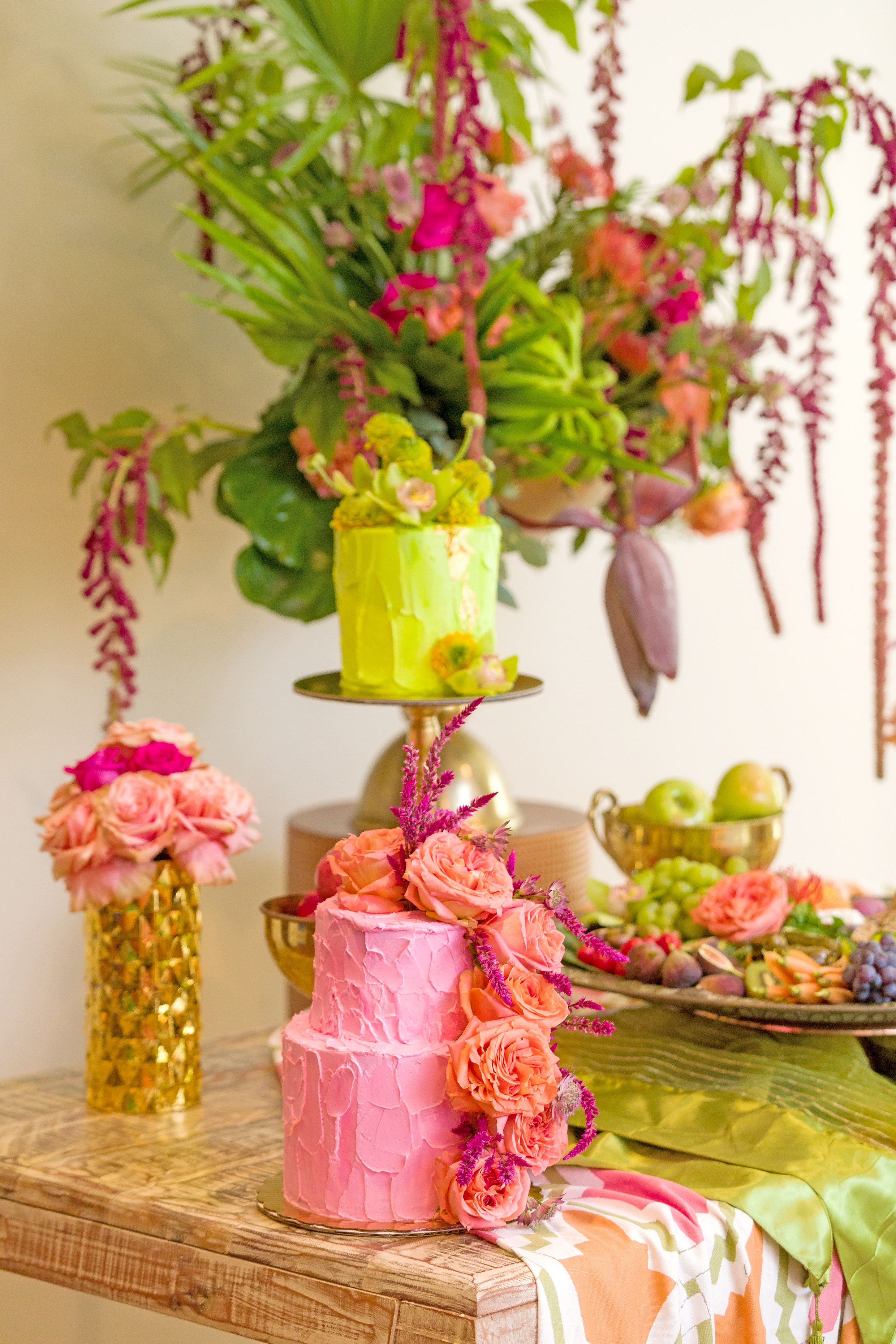 A veteran in optical sales and former catering chef, Bradley was mentored by Baton Rouge master flower arranger Lance Hayes. One lesson from his time working with Hayes? Dedication and inspiration go hand in hand.
"Working in the events industry, you have to show up no matter what," he explains, "because there's a deadline and quality is always important."
Turns out that arranging the textures and colors of flowers has translated well to the kitchen where Bradley says the hours he spends perfecting his craft never feel like work.
While it is still a hobby for now, Bradley's reputation is beginning to expand beyond his circle of creative friends.
"A lot of things in my past have combined into this growing passion I have," he says.
While his plans for pursuing a brick-and-mortar bakery were shelved when COVID-19 hit, Bradley still envisions his future as a full-time dessert specialist. These days, he works out of his home kitchen, where he has no pantry but is surrounded by large, vivid artworks by talented friends TJ Black, Brittany Howard and Jill Mulkey. He plays everything from Led Zeppelin and Madonna to Radiohead while he bakes.
"I like to challenge myself, and I don't like everything being the same all the time," says the baker who loves to entertain and make cakes for friends' birthdays, but never follows recipes or uses anything frozen. He grows his own herbs outside his Southdowns home and makes frequent trips to the farmers market, hunting for specific ingredients to make each creation just right.
He sets a timer—"because that's what you're supposed to do for safety," he says—but Bradley's brain naturally knows when a cake is ready. "I'll always walk back into the kitchen, and there will be like 30 seconds left on the timer," he says with a laugh. "I just know."
For Bradley, baking is about intuition and, most importantly, feeling. That feeling extends to his relationships with his clients. Bradley doesn't take orders. He takes commissions. And personal connection is the difference between the two.
"Custom is what I love," Bradley says. "I like knowing the personality of the person I'm baking for, because that's what's special about all this for me. It's just more fun to get to know someone and create something that personifies them perfectly."