The art of giving: Philanthropist Sue Turner has supported and led cultural organizations for decades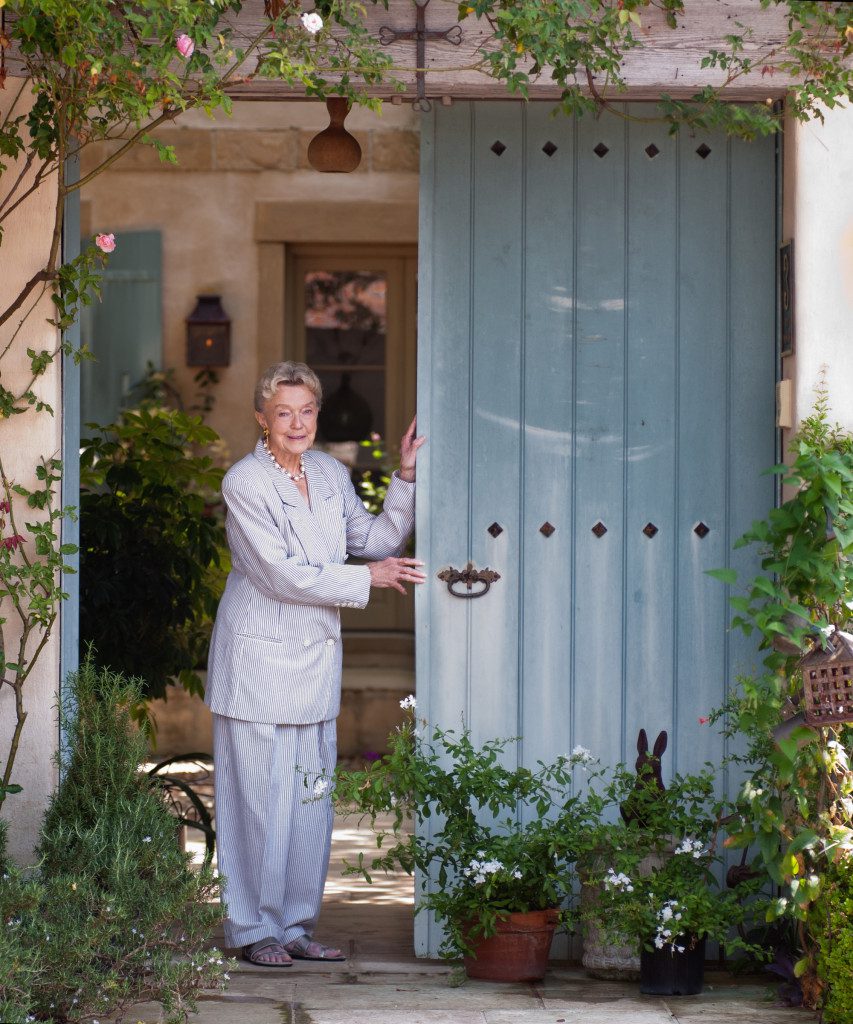 The first time Sue Turner visited famed African-American artist Frank Hayden on the Southern University campus more than three decades ago, he introduced her to his students as his sister.
"They didn't know what to think," recalls the 85-year-old Turner with a characteristic twinkle in her eye. But for two seemingly dissimilar individuals, Turner and Hayden had a kinship that transcended traditional boundaries—forged over a likeminded love of the arts and a desire to improve the city of Baton Rouge.
Hayden's spark was too soon snuffed out with his death in 1988, but Turner has continued to stoke a fire of creativity within the local cultural community by supporting many of the city's most visible arts institutions with relentless fervor.
"If you look back at organizations that have lasted, you'll find that they started with a small group of determined people willing to take part and stay with it," says Turner, sitting in a living room filled with art that includes Hayden's Seven Deadly Sins sculptures displayed on shelves near a massive fireplace. "What you get out of your community is really much more than anything you can put into it."
Philanthropy was perhaps an unlikely calling for a girl who grew up in Plaquemine during the Great Depression, when, as Turner tells it, "charity began at home." Born to Louis and Gertrude Wilbert in 1927—the year of the great Mississippi River flood—she spent a quiet childhood attending Catholic school and taking piano lessons. Her cultural opportunities at the time were few.
"There was no museum in Plaquemine, and if there was one in Baton Rouge, I didn't know about it," she recalls.
But her outlook began to expand when she attended LSU during the 1940s, majoring in English and driving a "little maroon Mercury convertible" that lent her distinction in a sea of students without their own cars. It was there that she met Bert Turner, who had played bugle in the university marching band and had recently graduated to a job with Standard Oil. The two fell in love and married, moving off to Boston so Bert could study at Harvard's business school.
Back in Baton Rouge, the couple became parents to five children—Suzanne, Robert, Mary Margaret "Moo," Thomas and John—and also began to nurture a fledgling business that became known as Turner Industries. Meanwhile, the young mother took on another role, that of community volunteer. Her fortuitous first assignment with the Junior League of Baton Rouge in the early 1960s was at the new Louisiana Art & Science Museum, where she became fast friends with the museum's first director, the late Adalie Brent.
"She was really one of my biggest influences in terms of learning about art," Turner says. "She could get people to open a museum for her after it closed; she just had that kind of personality."
Brent's encouragement and enthusiasm prompted Turner to devote more of her time to volunteer efforts. Another early project came about simply because of something Turner saw each day as she drove to the downtown museum: the deteriorating main house at Magnolia Mound Plantation, which was slated to be torn down by developers. Turner, along with another young Baton Rouge woman named Winnie Byrd, took the lead in an effort to save the historic house.
"I guess I was always interested in old houses, ever since Gone with the Wind," Turner explains. "We saw this home in its worst state. … It was the indignity of it that got to me."
Along with BREC and the newly formed Foundation for Historical Louisiana, Byrd and Turner saw their hard work rewarded when the old house was rescued both from ruin and real estate development and ultimately restored. Turner stayed with the project not just through its 1975 opening to the public but in all the years since; her family's most recent show of support was a significant donation to build a new visitors center on the site. The new facility will be named in Turner's honor.
Focused but hardly single-minded, Turner also threw herself into helping other cultural and nonprofit organizations. She was a founding member of the Louisiana Association of Museums and served on the boards of organizations ranging from the Louisiana State Museum and the BREC Foundation to Baton Rouge Green and Junior Achievement. As Turner Industries became increasingly successful, she and her husband began providing substantial financial support wherever they saw a need.
"When Bert was building his career, he was also concerned about building the community, because you can't have a successful business without a successful community around it," she explains.
But what these local institutions have gained from Sue Turner's assistance over the years can't be counted simply in dollars. Community leaders consistently cite her visionary leadership and clear thinking in helping their organizations tackle challenges and achieve growth.
"She knows the community, and she loves the place she lives," says retired BREC Superintendent Bill Palmer, who has worked with Turner on several projects and committees. "She does her homework, and she can get things done, but she has such a friendly manner that people listen to her and respect her opinion."
Her enduring devotion has resulted in a long list of local and national honors, including the 2009 Golden Deeds Award from the Inter-Civic Council of Baton Rouge and the 2010 Outstanding Contributor Award from the National Association of County Parks and Recreation Officials. She says she is most proud, however, of the Brotherhood Award she received from the local chapter of the National Conference of Christians and Jews in 1998.
"I think racism is a very divisive thing in Baton Rouge," she reflects. "We'll never be what we can be unless we continue to try to give an opportunity to all our children to know what the better things in life are."
Turner's own children, local leaders point out, have inherited her sense of altruism and artistic involvement.
"She and Bert imbued a love of culture and performing arts in their children," says Laurence Kaptain, dean of LSU's College of Music & Dramatic Arts. "I can't stress enough how tangibly and visibly her children support the arts—at LSU, in Baton Rouge, and in Houston and New York City. They are knowledgeable, discerning and generous—yet modest about their significant contributions."
Like any proud mother, Turner agrees that her children's accomplishments are her own greatest legacy. "While they have been given a lot of advantages, they want to work and to share the things they love with their communities," she says. "You always hope it'll rub off, and I guess it did."
As for Turner herself, she's still as active as ever, regularly attending LSU student music recitals and Baton Rouge Symphony Orchestra concerts as well as board meetings of her beloved museums and organizations. She also spends as much time as she can quietly working in her garden, a hobby she calls her "best medicine." Maybe she considers sculpture—like the work of her old friend Frank Hayden—her favorite art form in part because it is often found in gardens and outdoor settings.
"Frank was a highly intellectual artist with a marvelous soul. I think he's not nearly as well known locally as he should be," she muses. "A lot of talent has come out of Baton Rouge, and I think we're surprised, but we shouldn't be. We underrate the goodness that can come from a place where the people are trying to make their community better."
That description is really personified by Sue Turner in relation to Baton Rouge. As former LSU Museum of Art Executive Director Laura Lindsay puts it, "I am particularly moved by her philosophy of giving. Sue models her mantra that those who can afford to surround themselves with nice things have an obligation to make these experiences available to everyone, regardless of their circumstances."