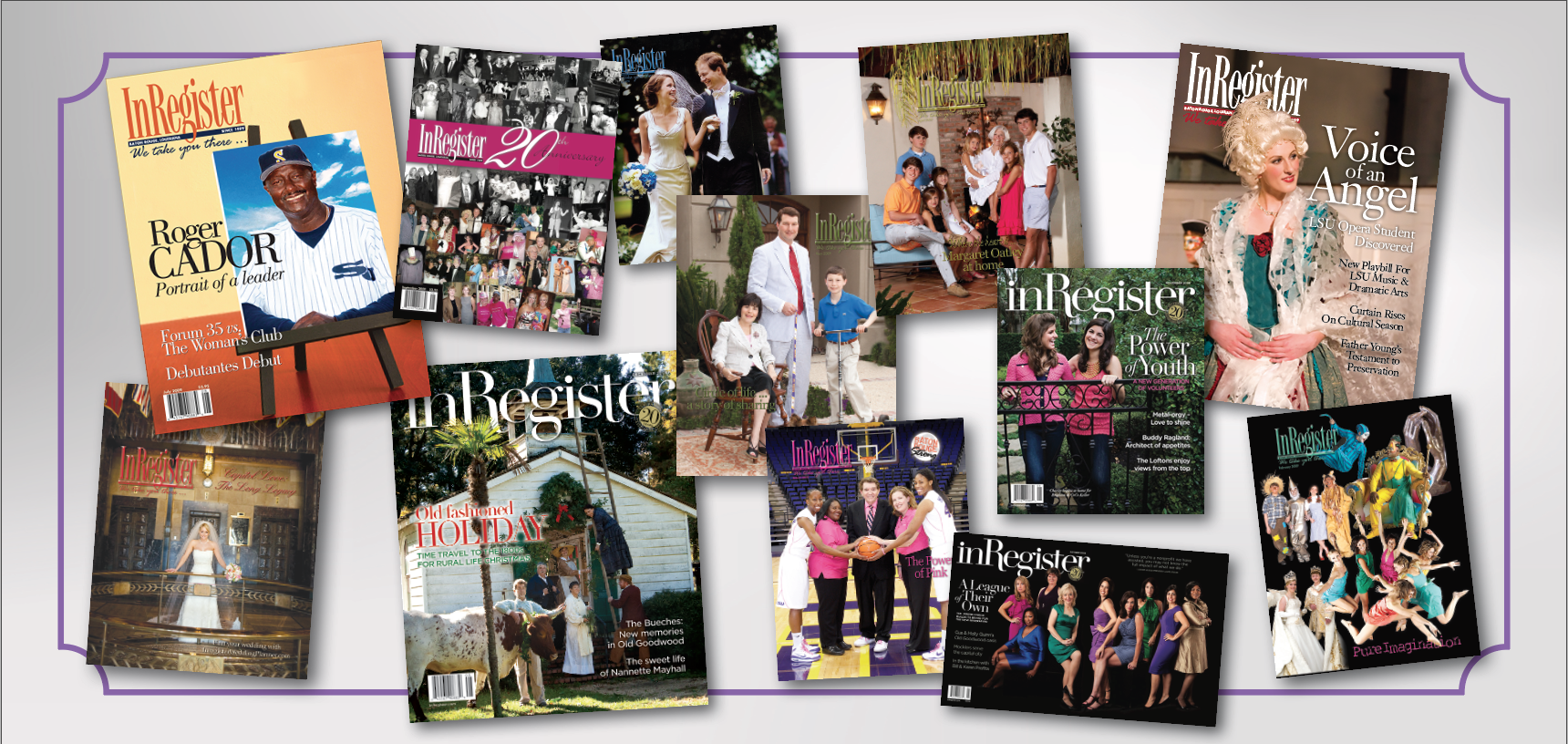 Ten year challenge: An update on some of our 2009 cover stars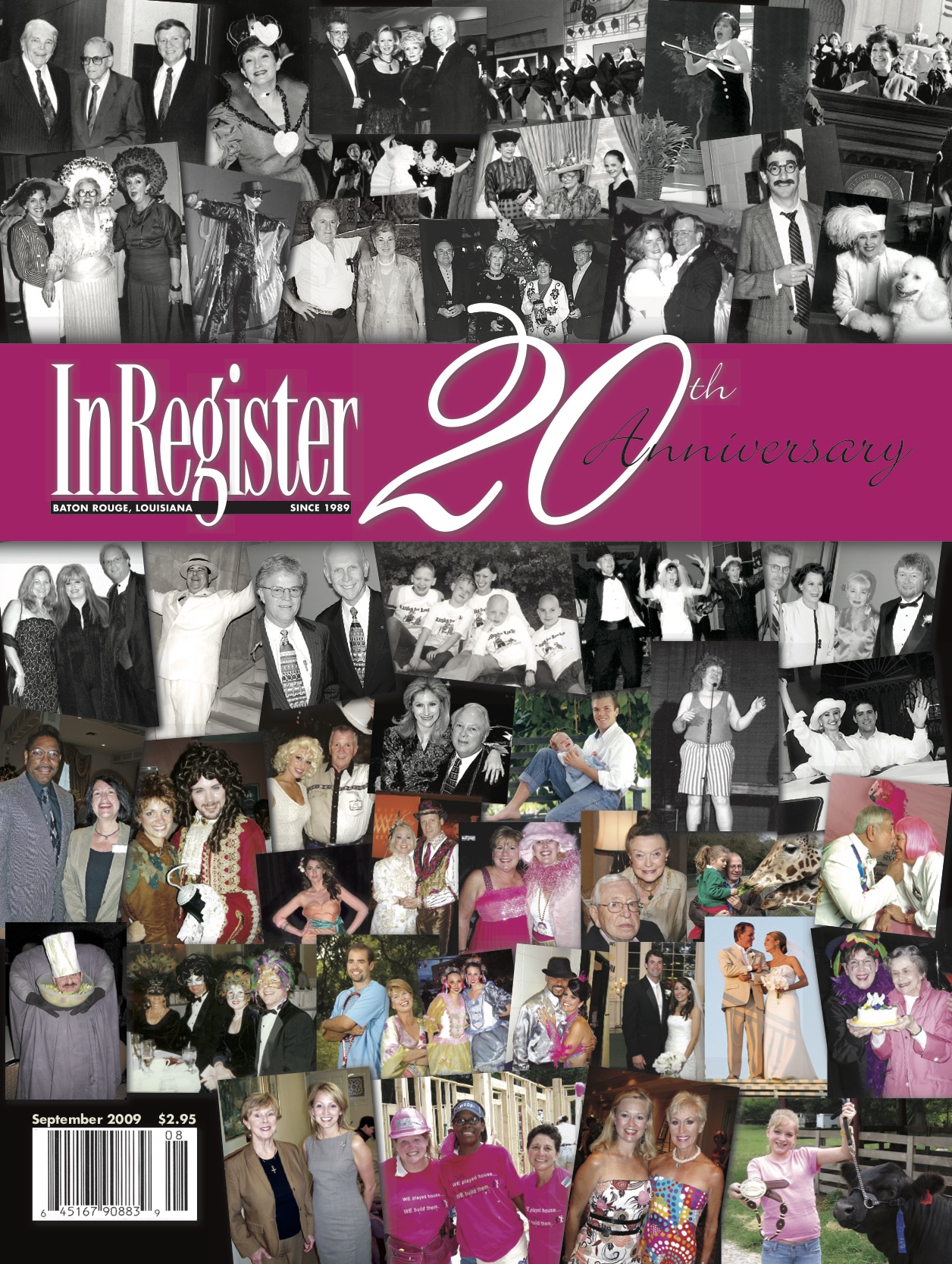 We're finally jumping on the Internet's latest trend: the 10-year challenge. Back in 2009, inRegister was doing its own reminiscing (we're before the trends) as it celebrated its 20th anniversary in Baton Rouge. Taking notice of all the changes to the Capital City since the magazine's founding in 1989, the year signified not just a time of looking back, but of looking forward to the years to come. The pages of inRegister's 2009 issues covered the organizations and people who would be shaping the city for years to come.
As we enter our 30th year, inRegister is taking a look back at some of our 2009 cover subjects to see how far they have come since their inRegister features:
---
Lauren Bailey Pollard
Then: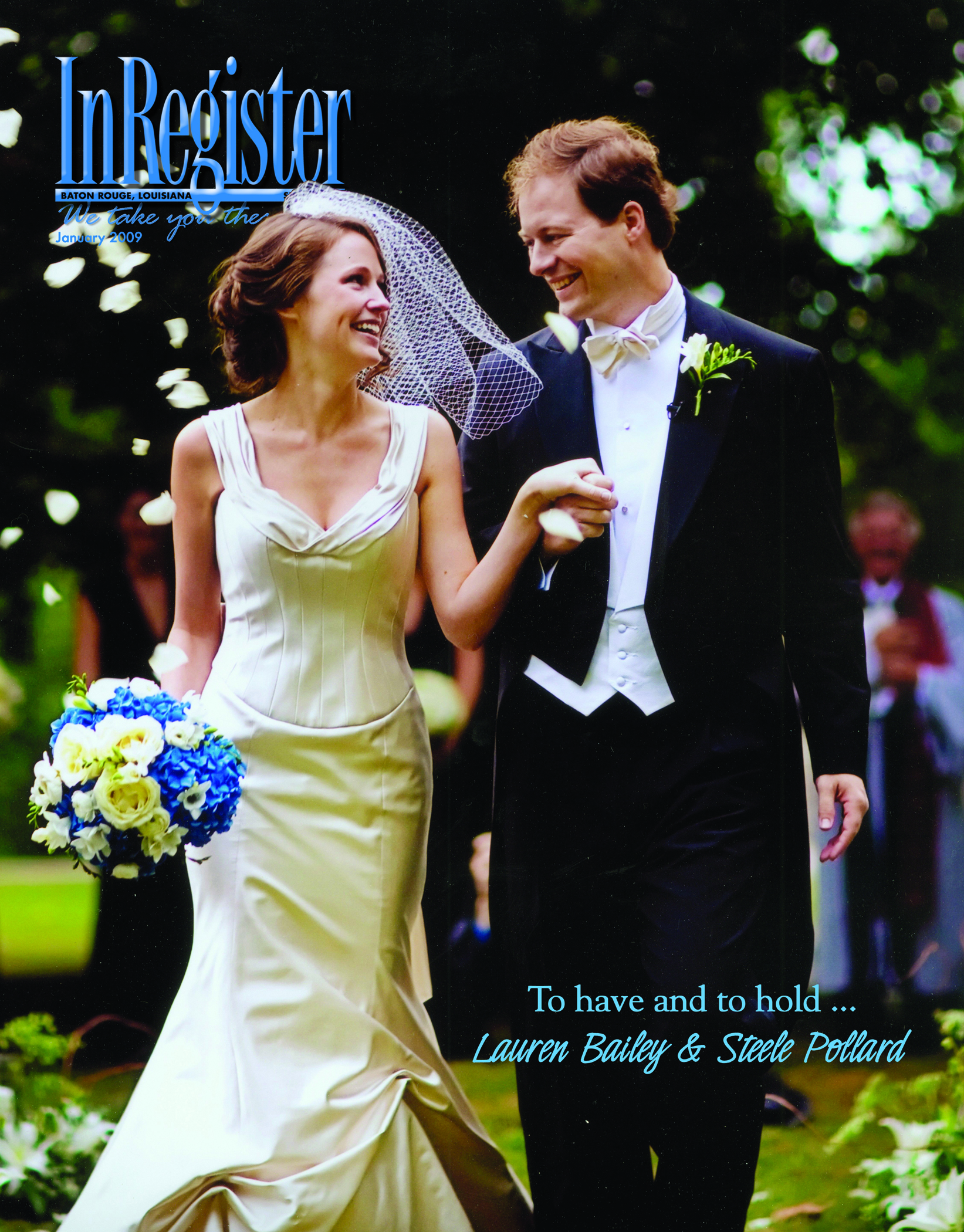 Lauren Bailey and Steele Pollard graced our January weddings edition in 2009. The details of their big day keyed into both the timeless and the trends of the late 2000s. We're still obsessing over her dress, which utilized a unique shape and a champagne hue.
Now:
https://www.instagram.com/p/Bs1_5FYFVm6/
Now, the couple is celebrating a little more than 10 years together and three additions to their family. In addition, Lauren now owns the Perkins Road boutique Edit by LBP, which specializes in high-end and high-fashion clothing, accessories and more.
---
Junior League of Baton Rouge
Then: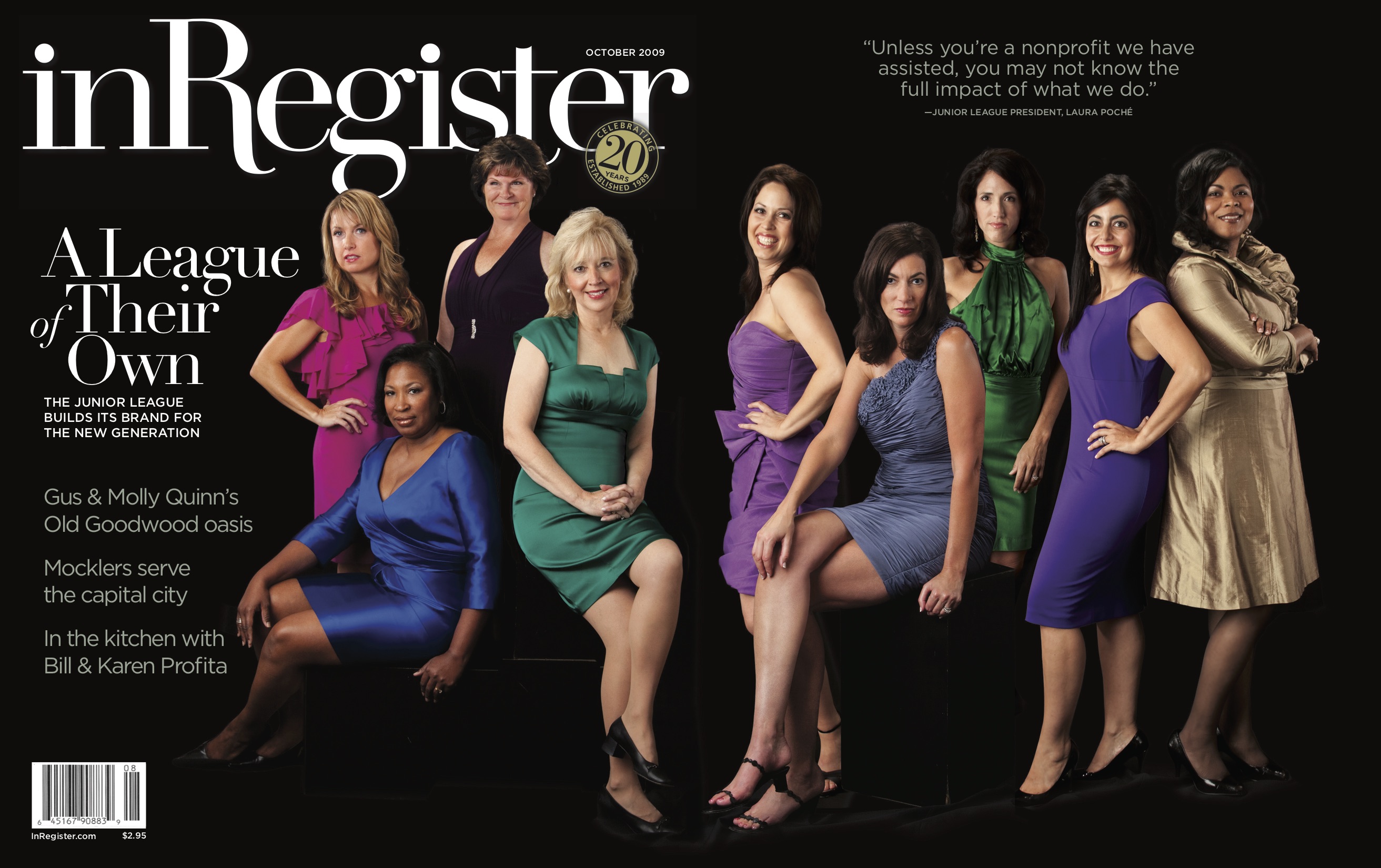 Some of the women of Junior League of Baton Rouge graced our October 2009 fold-out cover to give the community a closer look into the work of the organization, as well as the women who make it up. Shedding light on each member's dedication to the Capital City and its development, the article focused on the organization's contributions to countless local non-profits, as well as the power of working together.
Plus: check out those dresses! The 2009 article noted, "These stars of our Capital City shine in the best local interpretations of an international fashion statement: neon-bright cocktail dresses."
In true 2009 fashion, the advice here was, "When in doubt, pair bright accessories with black."
Now:
https://www.instagram.com/p/BqAeSTDl22V/
This year, with the official opening of the new Our Lady of the Lake Children's Hospital, Junior League will see its newest partnership come to fruition as it staffs the hospital's Family Resource Center. The group has since shed the neon and opted for a warm and inviting red.
"Over the years, we have seen more women joining at all ages and from all walks of life," says current president Zelma Frederick. "2018 and 2019 really are all about women and Junior League focuses on female power. I think that's why we stay relevant. We offer women the opportunity to develop themselves and take on leadership positions."
To learn more about Junior League of Baton Rouge's programs, as well as membership, visit juniorleaguebr.org.
---
Brighton Keller
Then: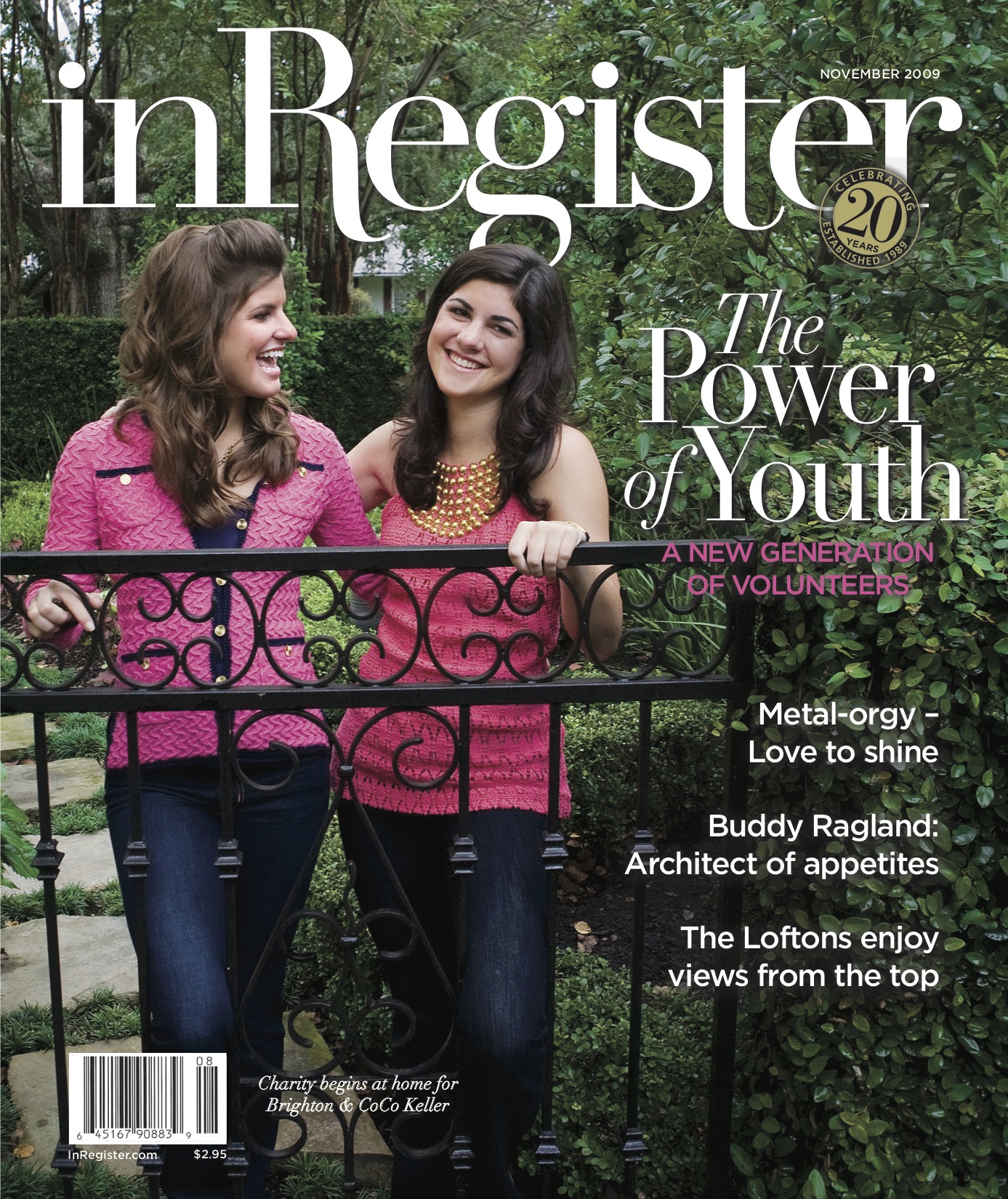 You know her as Brighton the Day, but back in 2009, the oldest of the Keller children (above, left) was about to turn 20 and still a long way from her Instagram fame. Her 2009 cover story focused on the philanthropic work of her entire family, as the children hosted events like fashion shows, luncheons and dances to raise money for the American Red Cross, Susan G. Komen Breast Cancer Foundation and the Mary Bird Perkins Cancer Center in honor of their parents Dee and Stephen, who were both diagnosed with cancer.
Now:
https://www.instagram.com/p/Bs-7BXfAk5M/
Keller now uses her platform on social media to inspire and encourage her followers. And while she no longer resides in the Capital City, she still maintains close ties.
---
Our 30th anniversary issue will be released this September. Until then, be on the look out for throwbacks and sneak peeks on our social media.