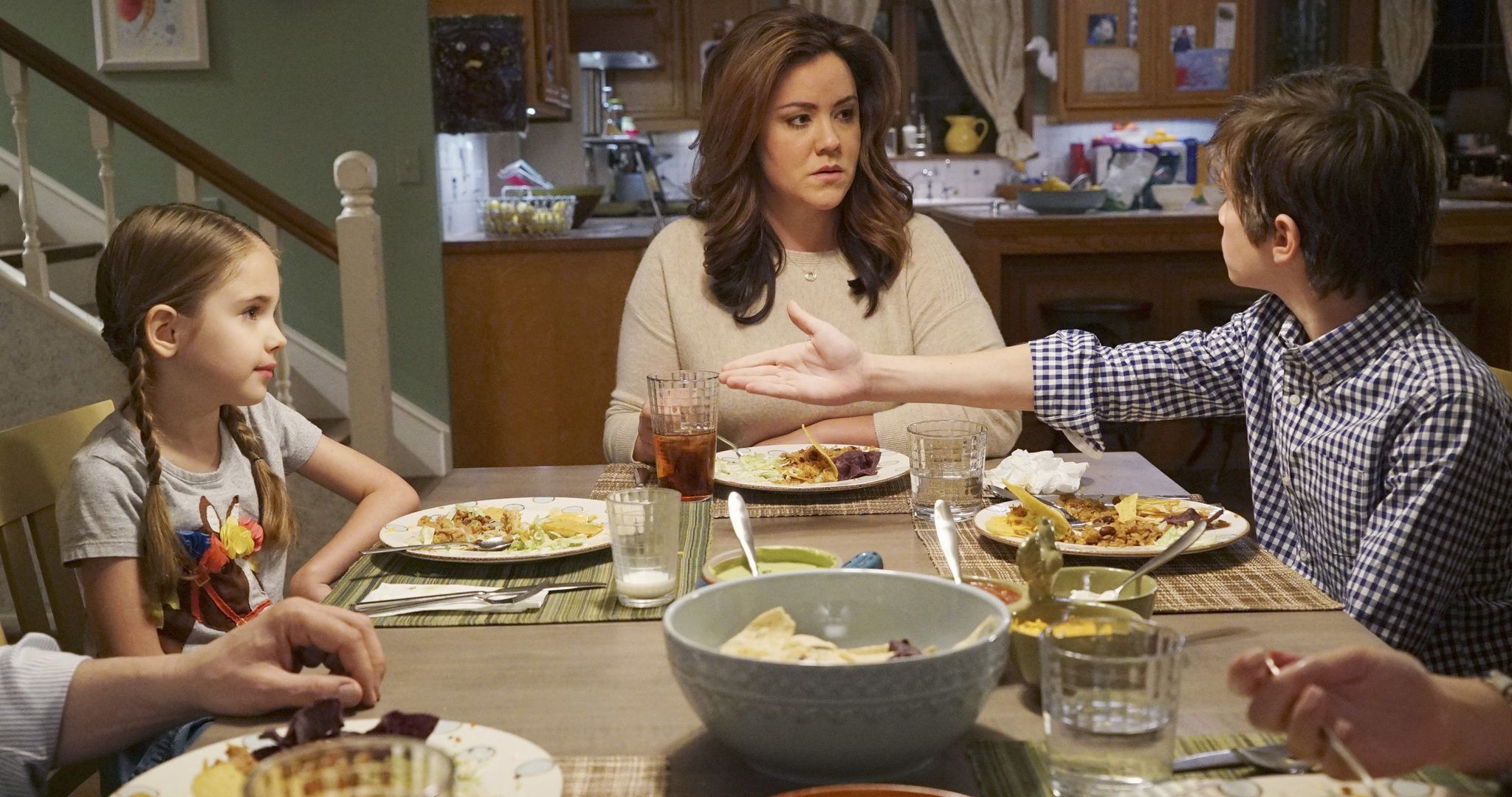 Taking the lead: Southern TV star Katy Mixon talks life on the small screen and Louisiana roots
She may be the American Housewife on ABC's TV series of the same name, but that's not all of it. Katy Mixon is a deeply rooted Southern gal whose lilting voice drips with a sugar-cane drawl and words like "ma'am."
In her weekly TV series, the star's Pensacola roots are deeply hidden under humorous facial expressions, but the very professional Mixon is doing exactly what she always wanted to do—work as an actress. "I am so grateful for this show," she says.
She knew at a very young age she was destined for a career in the performing arts. During her senior year of high school, Mixon was given an award by the National Foundation of the Arts in Miami, which led to an audition for, and acceptance into, the drama program at Carnegie Mellon University. Mixon graduated in 2003 from the university's Conservatory of Drama. "They train you there—I learned different dialects and you have coaches," she says. "That's why you don't hear that Southern accent all the time."
The Southern accent and love for grits come naturally to Katy, who has strong ties to Louisiana and Baton Rouge. Her father, Dr. Fred Mixon, was number 37 on the LSU football team in the mid-1960s and still talks about it with fondness.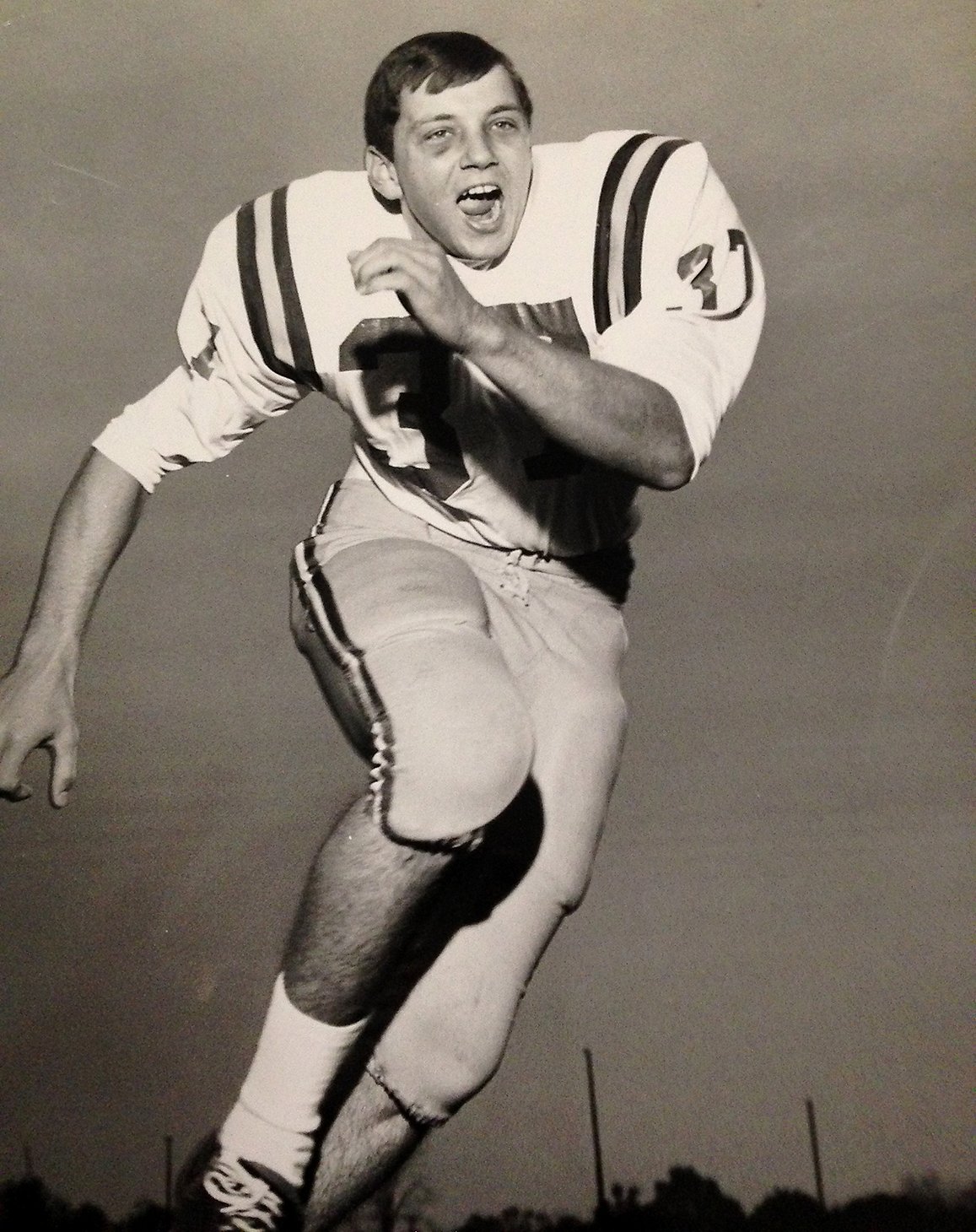 "Last year at the LSU-Missouri game, Fred was honored by our son Joel and his family's contribution to TAF for the Fred Mixon LSU Endowed Athletic Scholarship," says Mixon's mom, the former Donna Lee Field. "We were on the 50-yard line on the eye of the tiger. It was a big time for our family." Donna Mixon, a Louisiana native herself, was chosen Miss Tangipahoa Parish in 1966 and ultimately was third runner-up to Miss Louisiana.
Mixon's own current excitement is all about having her first child (a boy) this summer with her boyfriend, Olympian Breaux Greer. Greer, too, is a Louisiana native, as well as a javelin thrower and eight-time U.S. champion in the sport. He's also a national record holder with a throw of 91.29 meters.
"We are definitely getting married, but schedules keep us taking it all just day by day, hour by hour. It's the only way to do it," says Mixon, who always seems to be doing something careerwise. Before American Housewife, she played the vixen sister of Melissa McCarthy's title character on Mike & Molly, which followed HBO's East Bound & Down.
Mixon has seven siblings who love to get together with their musical parents and perform when there is time. Mixon's mother claims she knew right away that her daughter was a performer. "Katy came into the world as an optimist," Donna says. "She sees the bright side to every challenge. She was wired for acting; I really believe she was called to do it. Nothing frightens her. I believe in all my heart that a person's passion is their purpose. And that's Katy."
It takes more than passion to succeed, and Mixon offers this advice for those hoping to advance in acting or any career: "Dedication is the first important step. I believe in God-given talent, but I'm a very firm believer that you have to march to the beat of your own drum and not look to the right or the left. You have to walk your life, you have to walk your journey. That journey is going to come with bumps in the road and mountains you have to climb. Dedication and the love for it is what you've got to have to fulfill that dream. But you've got to dream."
Mixon admits her dream is to continue in the direction in which she is headed, but she also misses her roots in musical theater. "I love it so much," she says. Her family has been known to perform as a group for Pensacola audiences, as they did to rave reviews a few years back.
In the meantime, American Housewife is garnering favorable reviews, and Mixon is happy playing a character that she enjoys. "I get a kick out of her. I couldn't play her if I didn't like her," says Mixon with the enthusiasm that is her companion on whatever she does. "I throw myself into any project 100%. If I were going fishing, I'd buy all the poles and outfits that go with the sport!"