Taking home the Tony: Baton Rouge businessman turned Broadway producer Kevin Lyle
---
Looking out into a crowd of thousands at Radio City Music Hall on June 10, Baton Rouge businessman Kevin Lyle joined his fellow producers and their team of actors, directors and artists on stage to accept the Tony Award for best musical revival for the Broadway production Once on This Island.
"One of the first things I had to do was apologize to the person sitting in front of me when I slammed my hands on their chair and shouted 'Yes!' as the word 'Once' came out of Christine Baranski's mouth," Lyle says, describing how his wife, Renee Chatelain, excitedly pushed him into the aisle. "I'm not sure it's all sunk in yet, but it's pretty exciting."
The newly minted Tony Award winner is the former vice president of LCR Corporation of Baton Rouge, a family plumbing and distribution company sold in 2001. Today, he spends his days working as the chief technology officer for a health care startup called Naveon and is also the president of a nonprofit called PolitiCraft.
And while his background is business oriented, Lyle's passion for the stage stems from childhood. As a wide-eyed 13-year-old, Lyle watched with amazement as Ben Vereen sang and danced his way across the stage as leading player in the original Broadway cast of Pippin. It was Lyle's first Broadway show, and he was hooked.
Once he became an adult, the Louisiana native trekked to New York as much as possible to go to shows. After 21 years working for LCR Corporation, the family sold the business and Lyle took the opportunity to begin investing in his passion—theater. For much of the last decade, his nights and weekends have been spent immersed in New York's pinnacle of entertainment, ultimately leading to his Tony for the Broadway production Once on This Island for best musical revival.
IN THE WINGS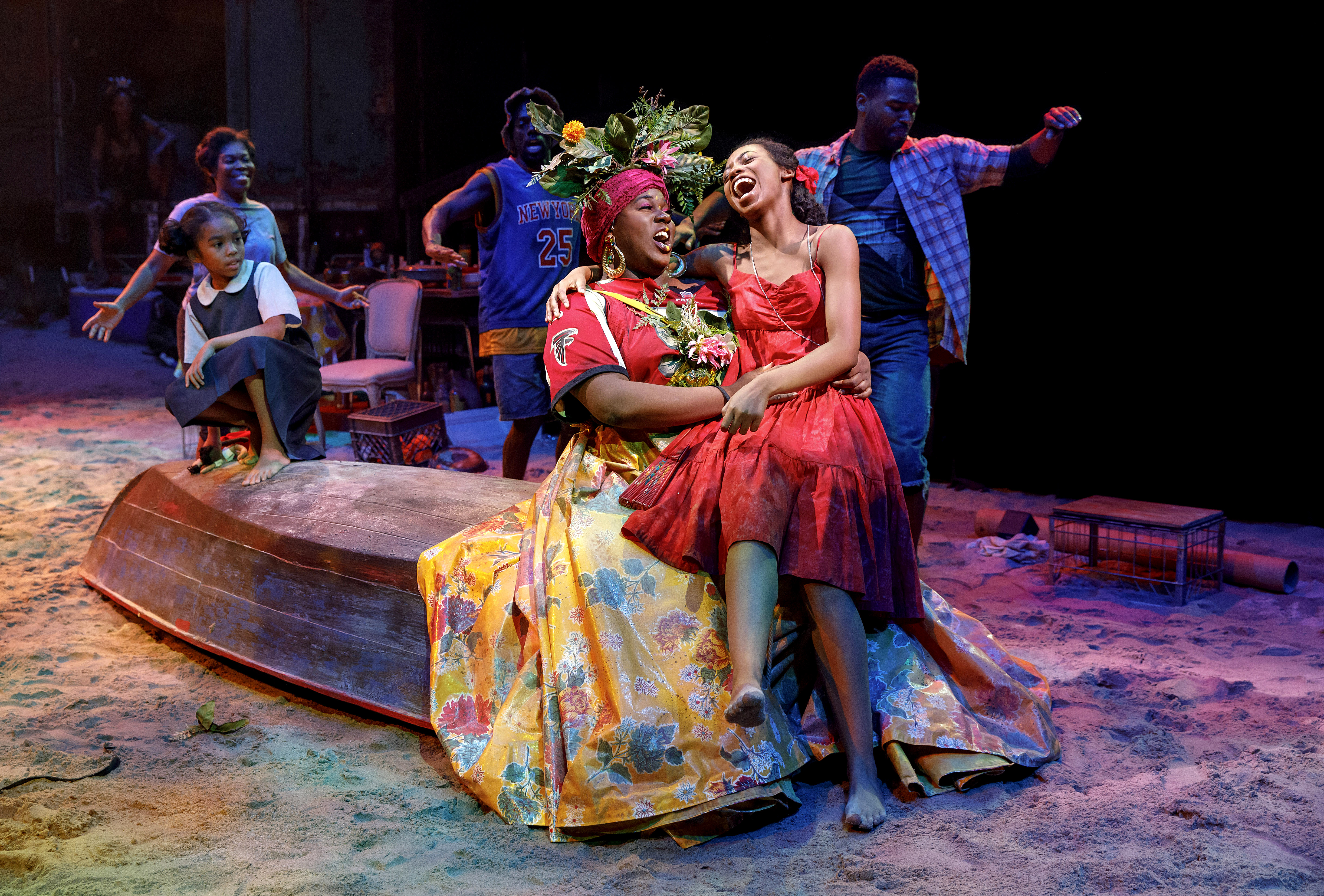 Lyle invested in his first show in 2005, a Broadway musical called Chita Rivera: The Dancer's Life. To date, he's invested in 80 shows both on and off Broadway, including the wildly successful Broadway musical Kinky Boots, and he has worked as a producer on three off-Broadway shows.   
But in 2017, Lyle took his lifelong passion for theater to the next level by accepting his first Broadway producer role for the revival of the 1990 musical Once on This Island.
He is also an investor on the Broadway hit The Band's Visit, which took home top prizes at the Tonys this year including best musical, best lead actor in a musical, best lead actress in a musical and best direction of a musical.
"In terms of the investor role," Lyle explains, "what opens doors for you is working with good producers and being a good partner."
The Tony Award-winning lead producer for Once on This Island, Ken Davenport, is one of the first producers Lyle ever worked with. Davenport approached Lyle in the summer of 2017 with a vision for the revival of the 1990 show. "He said, 'This is the show you really ought to take your first producer run at,'" Lyle recalls. Lyle was hesitant, knowing that becoming a producer on Broadway comes with more responsibility and a larger financial commitment. "But I finally did it and have not looked back."
Producers are responsible for bringing in money from other investors or investing their own capital. The financial commitment for a Broadway producer is roughly four times more than that of an off-Broadway producer, Lyle estimates. It also entails monthly meetings and regular conference calls. Those added responsibilities, however, get you a seat at the table, an opportunity to voice your opinions, and the experience of being part of a creative, passionate team.
MORE THAN A SONG AND DANCE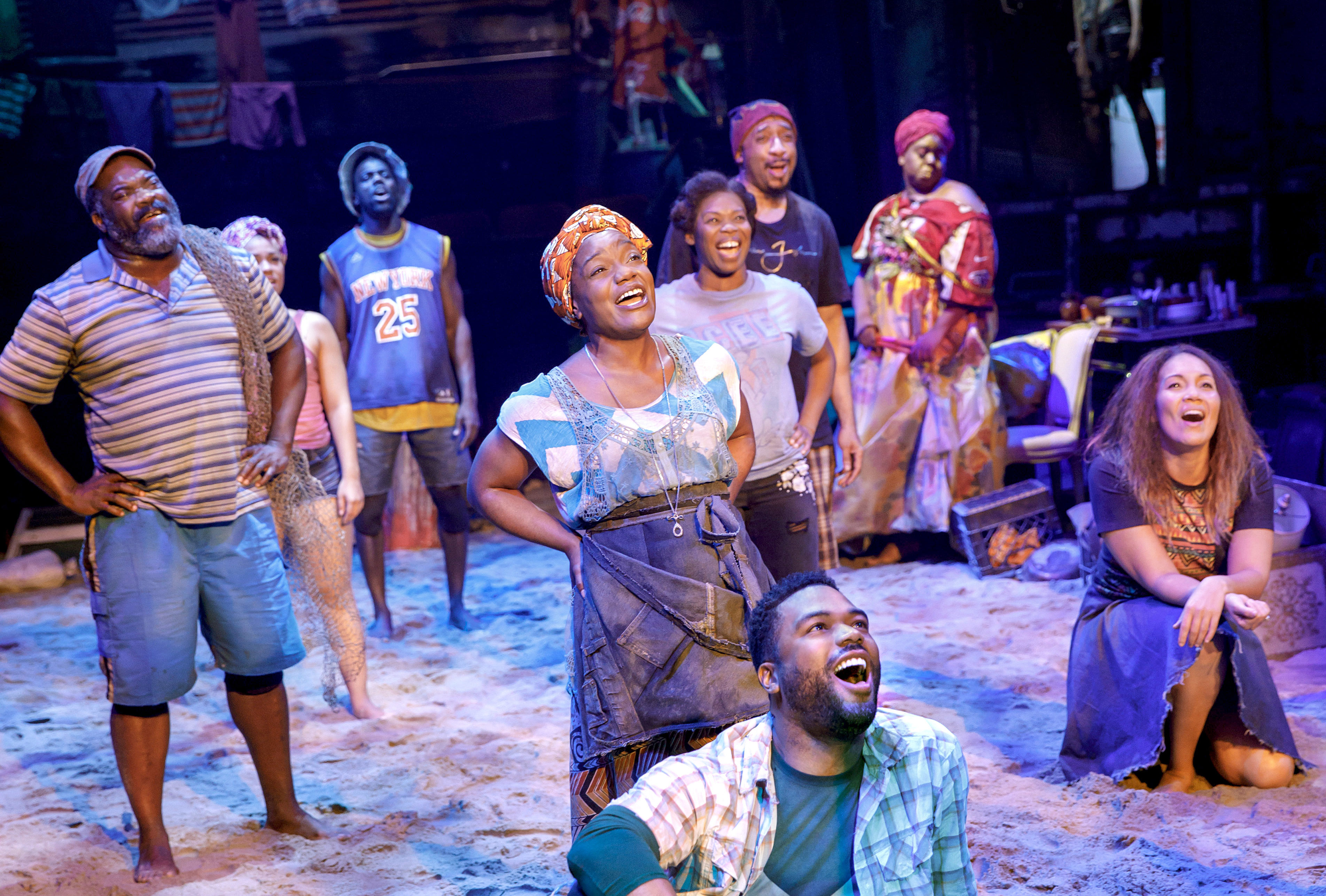 Once on This Island is the story of a fearless orphan peasant girl who falls in love with a wealthy boy on the other side of their hurricane-ravaged Caribbean Island. The show, being performed in the round at the Circle in the Square Theater, was also nominated for best scenic design of a musical, best costume design of a musical, and best performance by an actress in a leading role in a musical, among many others.
"I was very taken with the concept of the show and how he [Davenport] envisioned doing it, and what the show had to say," Lyle explains. "That's been as much of a criteria for my investment as trying to predict if it is a moneymaker."
For Lyle, the success of the show feels surreal. "It is bloody impossible to predict what shows will resonate with an audience," he says. "Some of my all-time favorite shows I've invested in have lost every nickel of their investment." The average success rate is about three in 10, Lyle explains. "So the more you do, the more the averages catch up with you, and usually when you have a hit, they are a big hit."
Those big hits can offset half a dozen losses, which Lyle has had more than his fair share of.
And while it is, of course, nice to see a financial return on his investment, Lyle says that is not his main motivation. "I do it because there is something indescribably special about walking into a theater in New York City on a show that you've been involved with and watching an audience get it and be moved and maybe learn something or understand something better. It is an incredible high."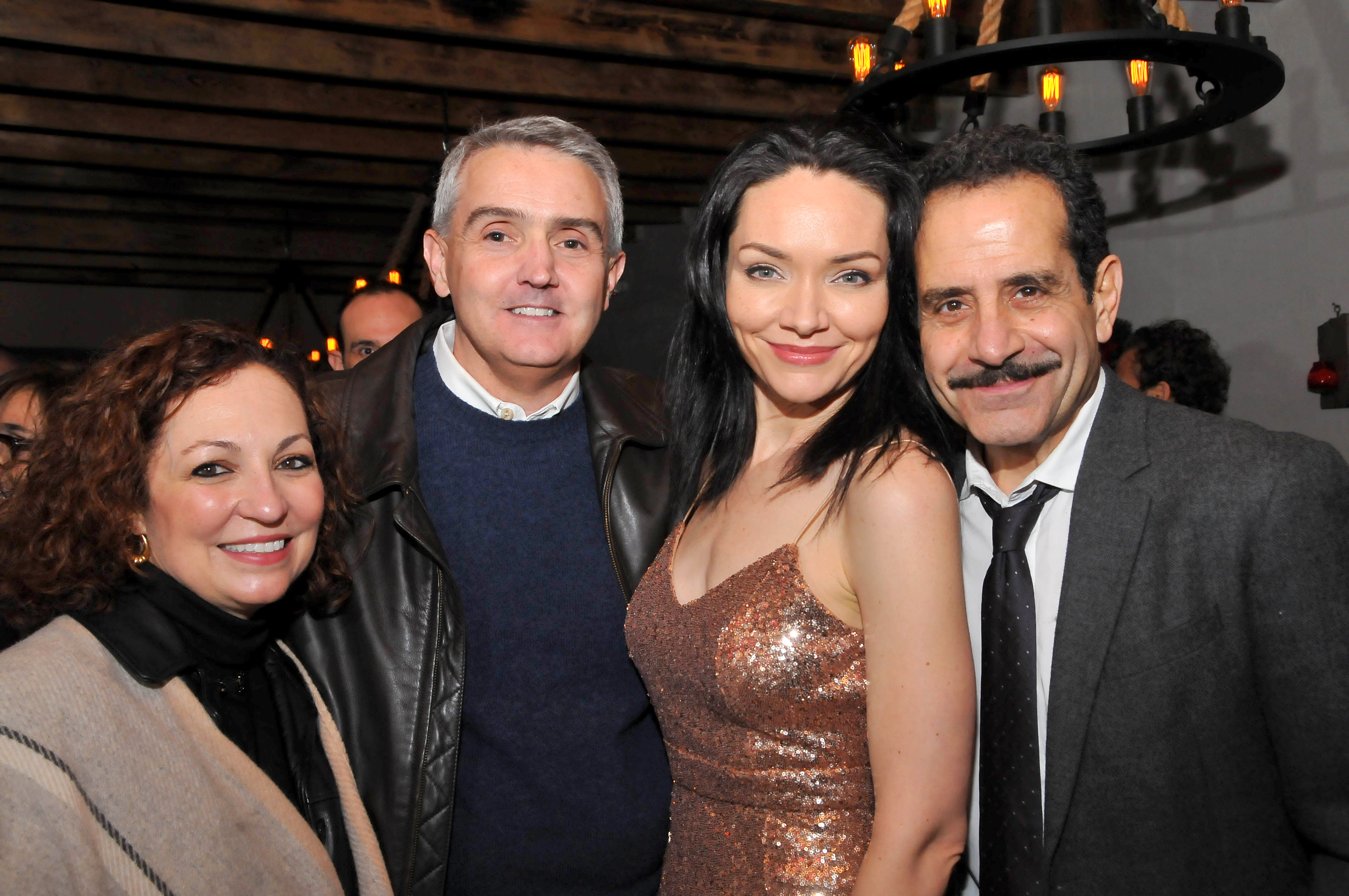 Lyle also enjoys the mechanics of what a production entails and the people with whom he gets to work.
"Having a business background, I'm fascinated by the various facets of development, marketing and promotion," he says. "And then, probably an even bigger reason is getting to meet and work with the wonderful folks in the theater community."
But Once on This Island isn't the only hit this year that Lyle has his finger on. As an investor in The Band's Visit, he watched in awe at Radio City Musical Hall as the musical won 10 of its 11 nominations. This show follows an Egyptian ceremonial police band that gets stranded in a small town in the Israeli desert overnight. Not a traditional Broadway storyline there. Cross-cultural interactions
take place through classic hospitality while music dismantles barriers.
"That show is very near and dear to my heart," he says.
Lyle sits on the board of the Atlantic Theater Company in New York, a well-established Tony Award- and Pulitzer Prize-winning off-Broadway theater company that produced the original musical until a Broadway producer Lyle had previously worked with picked it up and invited Lyle to be an investor.
"I jumped at the opportunity, even though it is a very atypical Broadway show," Lyle says.
RED STICK TO THE BIG APPLE
Hailing from Baton Rouge, Lyle acknowledges he's somewhat of an outlier in the New York theater world. While a handful of investors are based in other parts of the country, Lyle says producers and investors tend to be more geographically central to New York and most of his fellow board members reside in the tri-state area.
Lyle keeps a small apartment in the city since he's there at least once a month for meetings, and he and Renee—president and CEO of the Arts Council of Baton Rouge—enjoy making frequent trips. The couple has considered moving a handful of times, but so far, their family and careers in Baton Rouge have won out.
"It might happen one day," says Lyle. "But it might also happen that I end up on the West Coast because both my daughters are out there."
Either way, neither time nor distance will change Lyle's involvement in theater, especially now that he has a Tony in his back pocket.
"I tend to be a very low-profile sort of person, but there is something to having your name on the Tony Awards website," he says with a chuckle. "There are people who look at that stuff. It has raised my profile a bit."
For the first time ever, Lyle attended the Tony Awards in June and rubbed shoulders with the likes of Nathan Lane and Sara Bareilles. But the blinding light he saw was not from the stars themselves, but from the spotlight focused on him while on stage to receive the award. The night will be remembered as one in which smaller productions were recognized while many of the big shows didn't show at all. Once on This Island beat out major musical theater revivals like Carousel and My Fair Lady, and The Band's Visit nearly swept the musical category, which Lyle acknowledges is almost unheard of.
"It's pretty spectacular to be involved with the two shows that ran away with the night," Lyle says, adding that he's as proud of these productions as of anything he's ever done. "I do think I'll be a producer on a Broadway show again. I'm a bit hooked now."
---