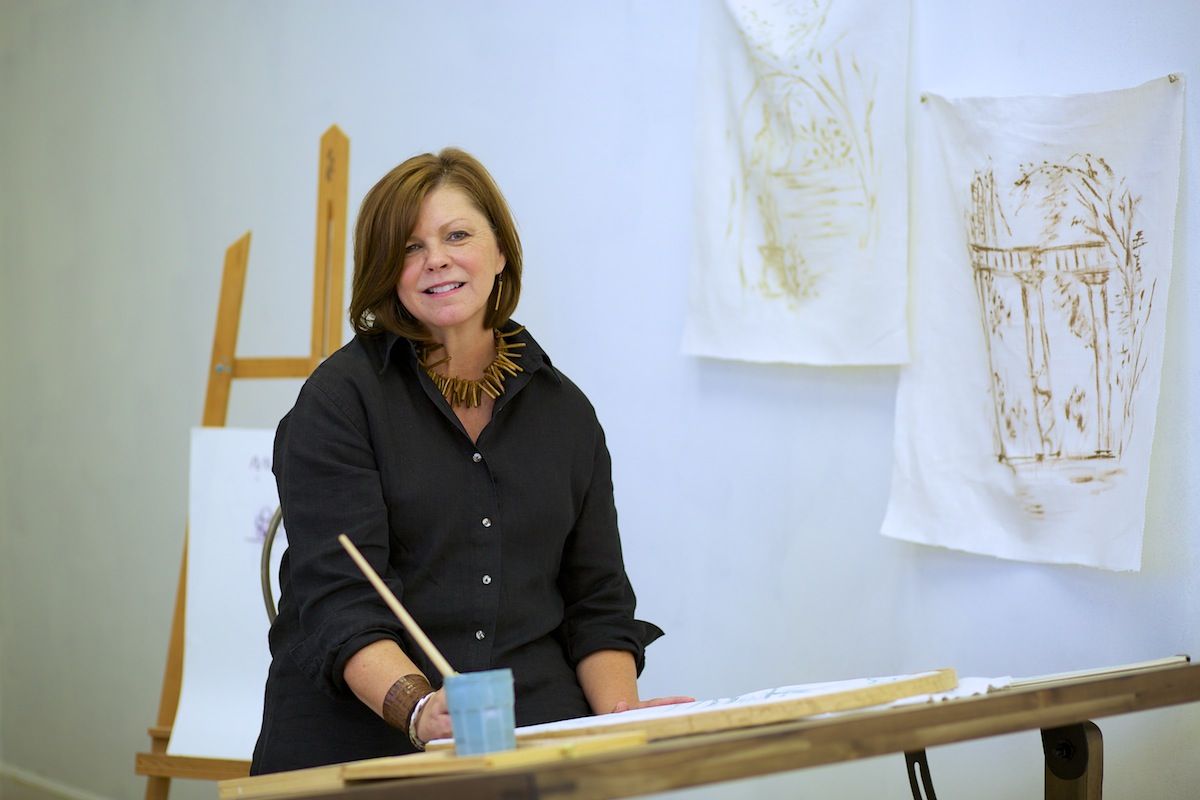 Mother and daughter design duo create enterprising results
Photos by Frank McMains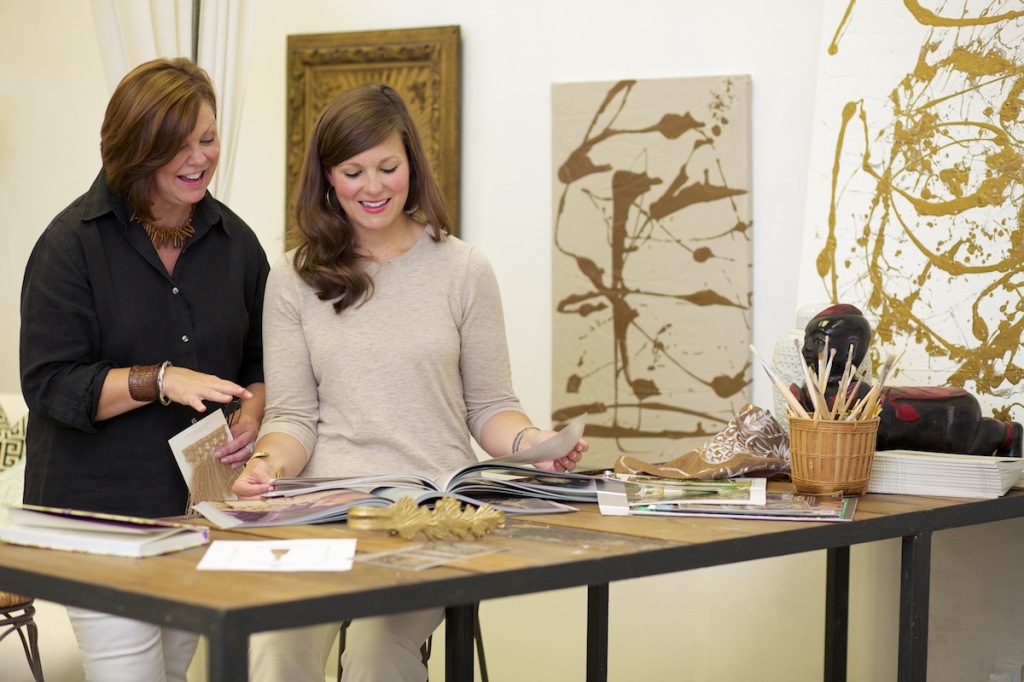 Anyone who has ever redecorated a house is familiar with its domino effect: One part of a room gets an update, and others suddenly seem drab by contrast. A new wall color triggers the need for fresh draperies and flooring, which mandates tossing out furniture or upholstery that suddenly seems flat and gloomy. But for mother-daughter design team Connie Hunter and Jilliann Hunter Dreher, transforming a space often means incorporating existing items whose potential is temporarily masked, or adding original touches that they produce themselves.
"Sometimes we'll walk into a room and see a piece and say, 'Wow, that's beautiful. Have you thought about using it this way?,' and the client really gets excited," says Hunter, founder of the St. Francisville-based CS Hunter Designs.
It's a mode of operation that Hunter has deployed since she first entered the interior design profession more than 20 years ago. Raising a family in Pass Christian, Mississippi, Hunter had long dabbled in the decorative and creative arts, mostly at home. But when friends kept asking for her help, she turned her talent for color and style into a business. She opened a store called About the House that specialized in hand-painted finishes for walls and ceilings and that produced repurposed vintage pieces. Her two daughters, Jilliann and Megan, grew up working in the store, each developing her own artistic talent and design perspective.
Fast forward to 2006, when Hunter and her husband, Chip, relocated to St. Francisville for Chip's work. The couple built a home, which Connie designed, on the south side of town. Meanwhile, daughters Megan and Jilliann, LSU graduates, were establishing their own lives nearby in Baton Rouge.
For Connie, the design impulse was still powerful, so after undertaking a few freelance projects, she launched CS Hunter Designs in 2013 with Jilliann. Since then, the mother-daughter team has earned a reputation for working with a wide range of clients and offering one-of-a-kind items.
"We really believe it's a privilege to come into someone's home, and if we're invited in, we take that responsibility very seriously," says Hunter.
Hunter and Dreher, like all interior decorators, envision the potential of a given space and source items that make it come to life. But they take things a step further by producing some of the items in house. Both women are comfortable painting decorative finishes on walls and furniture. Dreher is now painting abstracts on canvas. And Hunter recently developed a line of specialty fabrics. Her hand-painted silk or linen panels can be used as bench covers, seatbacks, pillows, draperies and other decorative items.
"I wasn't seeing what I wanted, so I decided to do it myself," Hunter says. She's found inspiration from the region and has painted local flora and fauna, the statuary at Rosedown Plantation, the portico of an old home in Natchez as well as sentimental images that clients request, such as wedding or honeymoon locations. Moreover, she has also painted geometric patterns on fabrics that are used as drapery banding.
"Our clients are increasingly interested in creating highly personal environments with pieces that are one of a kind and hold special meaning," says Hunter. "Hand painted fabrics offer just that."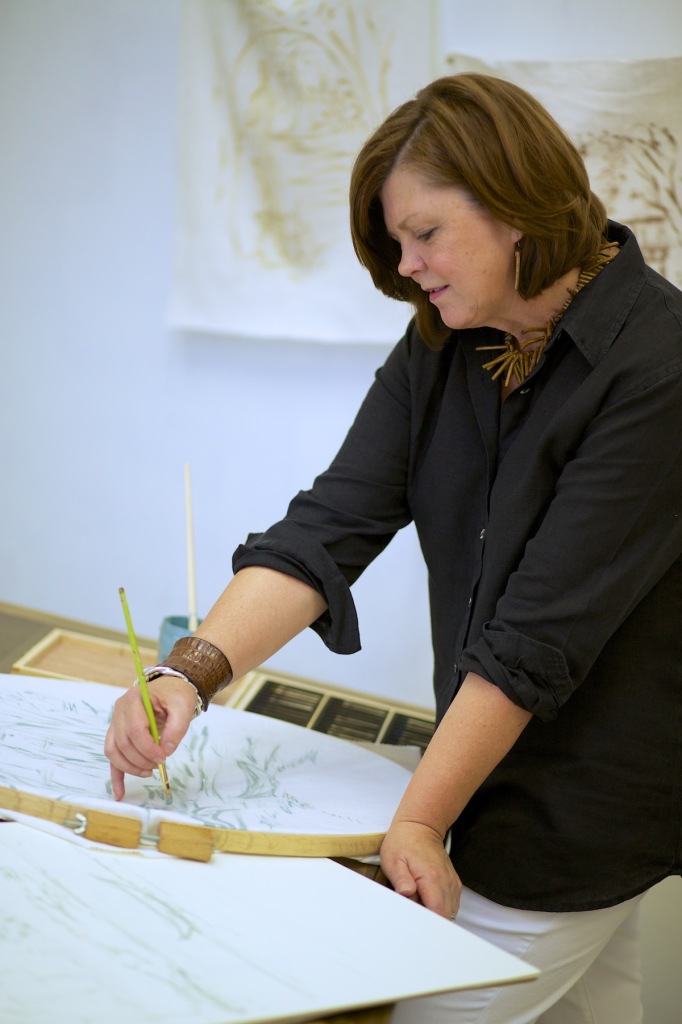 Hunter and Dreher say that their distinct stages in life help them relate to a range of clients. As an energetic empty nester and fan of casual entertaining, Hunter appreciates spaces that are elegant, whimsical and rooted in personal memory. Dreher, a former pre-school teacher and mother of three children age four and under, likes order and functionality. They work jointly on projects, playing off one another's ideas to create a collective style.
"She's a fresh blast for me," says Hunter about her daughter. "She reminds me about young motherhood and how demanding it is."
"You can't have beauty without order," says Dreher. "We like helping our clients make their home more beautiful, but also more functional."