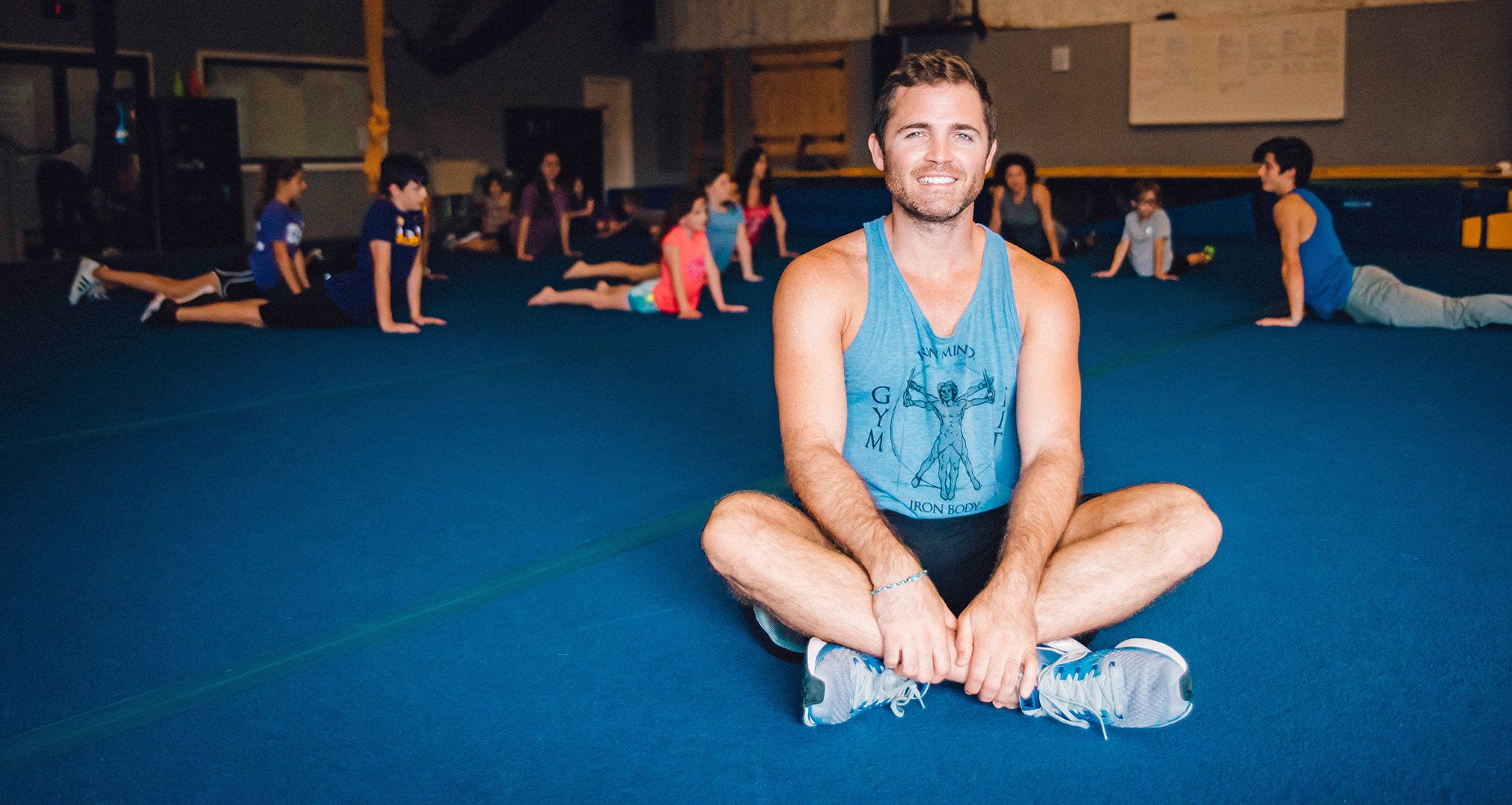 Strength of character: Inside the new GymFit
From homeless to head of his own gym, Joshua "J-Rob" Roberts is on a mission to revolutionize fitness in the Baton Rouge community
---
Despite a full parking lot, the lobby of the newly converted GymFit facility lies noticeably vacant during a Friday homeschool PE session. The rows of plastic chairs meant for parents are instead occupied solely by scattered clusters of purses, shoes and water bottles as adults and children alike take turns trying out acrobatic poses and ninja agility challenges on the other side of a wide lookout window.
"I want to create a community here," says founder Joshua "J-Rob" Roberts. "Oftentimes when people exercise, they just stick in earbuds and do their own thing. I think we all need to interact and come together. Community changed my life, so I know what it can do for others."
Bullied throughout elementary school, Roberts spent several years of his young adult life homeless and out of shape. Working odd jobs, he credits the relationships he gained in those tough years with pushing him to accept his past and move forward, further inspiring his slogan and life motto, "Just keep moving."
"I'm still trying to make the jump from kid to adult," explains Roberts, who is now just out of his 20s. "I think the most important thing to remember is that if you aren't making mistakes, you aren't learning."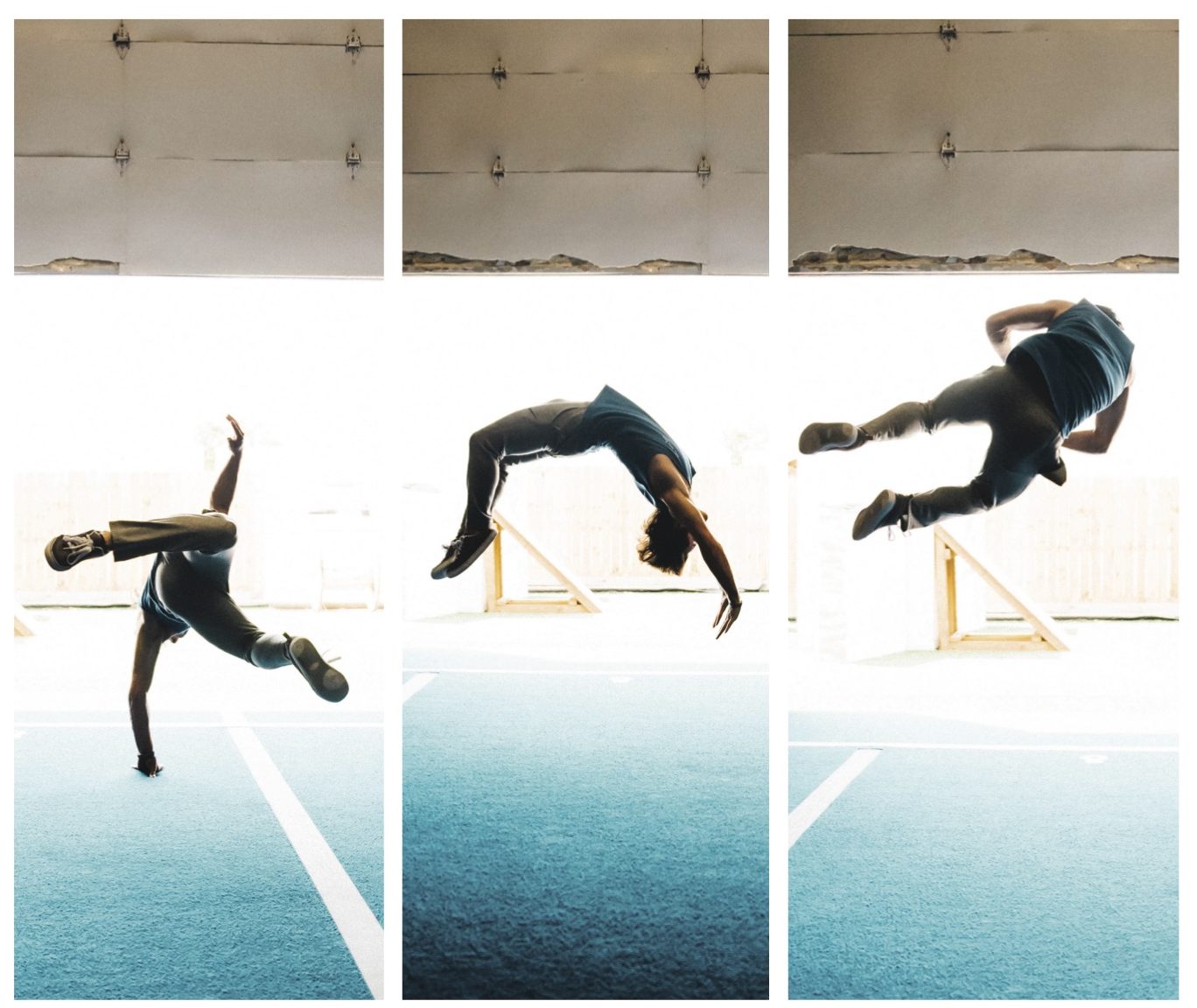 Approaching life without fear of failure, Roberts found himself "faking it until [he] made it" as he coached boys' gymnastics at a local gym, despite very minimal experience. While he didn't know much about the technical skills, he saw firsthand the satisfaction that came with nailing a new skill and embraced the camaraderie of the group experience.
Inspired to share the physical and mental rewards of gymnastics and eager to free all ages from the drudgery of typical treadmill routines, Roberts began hosting night sessions and workshops to bring people together through open-minded exercise. By incorporating skills such as acrobatic yoga, or acro-yoga, Roberts aimed to drive clients out of their shells and toward new horizons.
After years of teaching in parks and other gyms, Roberts and his newly formed team celebrated GymFit's biggest achievement to date with the August grand opening of a dedicated GymFit facility, located just off Industriplex Boulevard. In addition to typical gym elements such as a trampoline and padded floor, the building is also home to constantly changing obstacles, aerial silks and even an outdoor area for parkour and other tricks.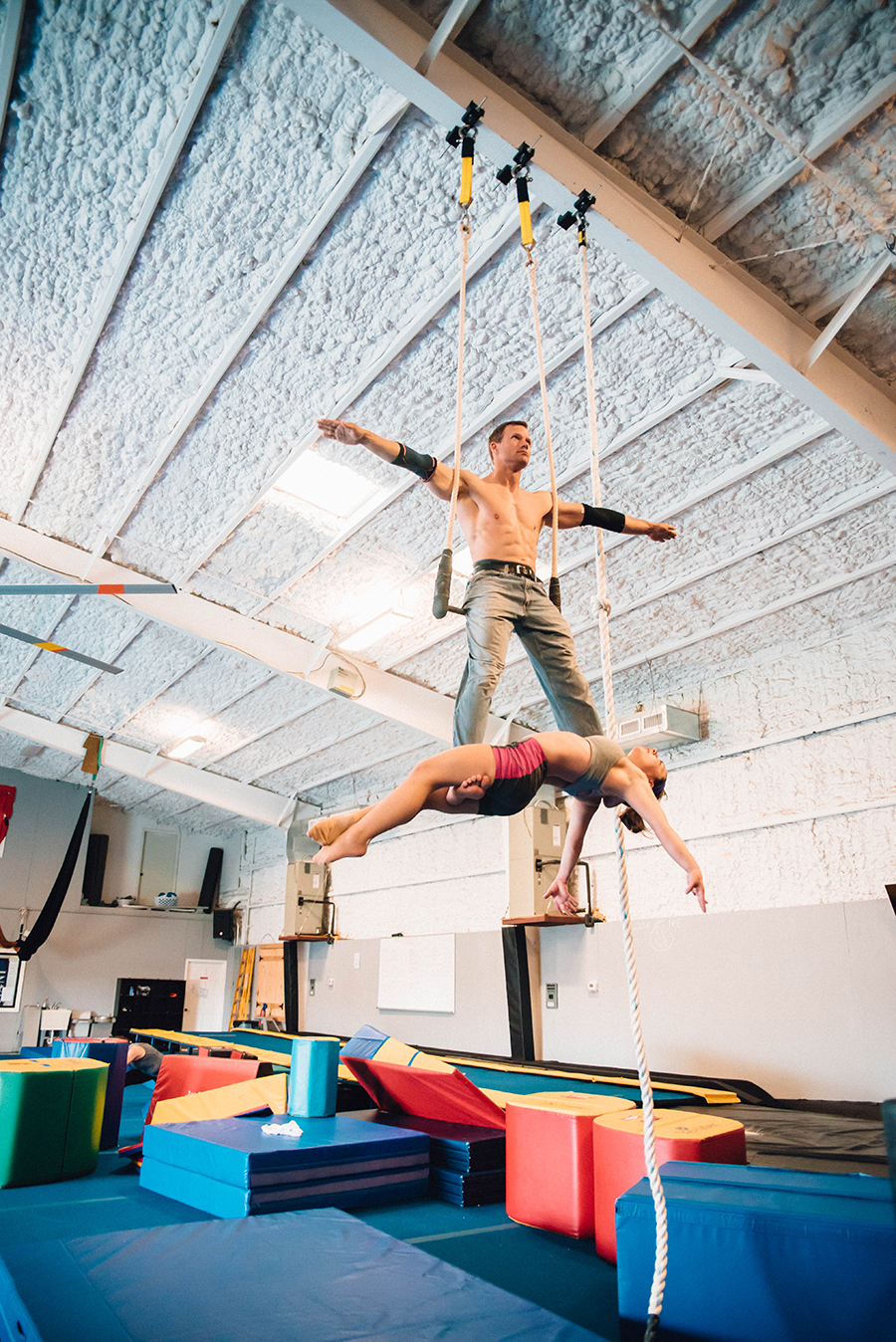 "I want to offer a lot of different programs, sort of like a fitness buffet, so that people can have new experiences and kids who don't want to do the typical things like baseball or basketball will have the chance to find their passion," says Roberts.
And while the gravity-defying tricks that make for Instagram-worthy pictures may look impossible, Roberts and the rest of his newly formed team don't want anyone to be intimidated. "Anyone can do anything," he says.
"You have to banish your inner demon and get past mental limitations," adds David Gabel, Gymfit's NinjaFit coach. "We are not guaranteed tomorrow, so we have to live to the fullest every single day."
Diagnosed with terminal bone cancer and discharged from the military at 18 years old, Gabel, now cancer-free, caught the Ninja Warrior bug back in 2007 when he saw an episode of the show American Ninja Warrior's predecessor, American Ninja Challenge. The show, characterized by grueling obstacles and enthusiastic contestants, offers average people the chance to compete for glory on national television.
"I immediately started training," says Gabel. "I had been floundering in regular fitness and I wanted a challenge."
After being selected to compete on American Ninja Warrior during seasons two and six, Gabel still works to overcome his "nemesis," the 14-foot "warped wall," now with the help of Roberts and the rest of the GymFit community.
"Having a course to practice on definitely gives you an edge in the competition," Gabel says. "Working in the gym has allowed me to learn from other people, both young and old. Not to mention, it's more fun to do in a group."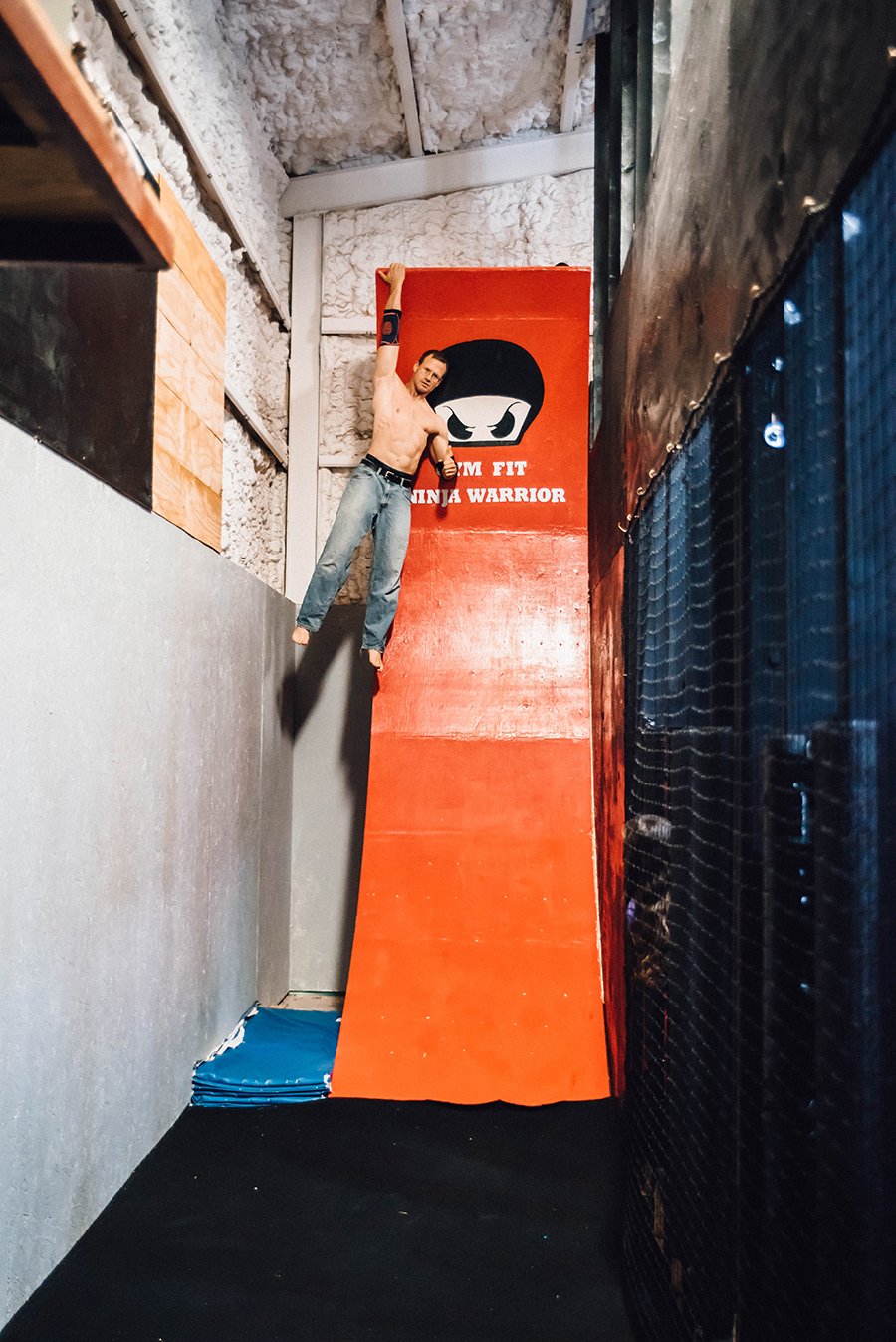 Notably, Gabel's "group" at GymFit includes his own children, each of whom has taken to different interests ranging from flow arts to parkour—both of which are offered at the facility.
"My son has really come out of his shell as he has perfected elements such as spinning fire," says Gabel. "It has been fun to see him, and all of my children, grow through the learning process. I think the key is realizing the relationships we take for granted, and working to preserve those however possible."
With an ever-expanding list of new ideas for the gym, Roberts, Gabel and the rest of the GymFit team are dedicated to opening their small community to the rest of Baton Rouge.
"At some point I was considering moving somewhere else because I saw so many things in Baton Rouge that I wished were different," says Roberts. "I decided to stay because of advice my mother gave me to create the community you want rather than wish for it. So that's what I'm trying to do."
By teaching acro-yoga at flood shelters last year and playing video games with hospitalized children, Roberts and his team hope to spread the message of positivity and solidarity throughout Baton Rouge, in order to emphasize common humanity, rather than exaggerate differences.
"I think it would be really cool if one day going to the bar was replaced with going to the gym," says Roberts with a laugh. "I just want everyone to come together and have fun. People get so caught up in the minor aspects of their lives that they forget to enjoy it. My advice is to be brave and try something new because it's never too late."
To learn more, visit gymfitbr.com.