Stage presence: Collaborative pianist Dianne Frazer loves sharing the spotlight
---
When you're applauding an artist who has just performed on the concert stage, do you give any thought to the accompanist in the background? Collaborative pianist Dianne Frazer certainly hopes you do.
Frazer is the principal pianist for the National Flute Association, International Society of Bassists and World Bass Festival in Poland. The LSU music faculty member has also been a staff pianist at the Oberstdorf Music Festival in Germany, at the ISI Florence in Italy, and for numerous state and regional festivals. She holds two performance degrees, was a two-time Fischoff chamber music competition finalist, and was an adjudicator for the prestigious Dranoff International Two Piano Competition.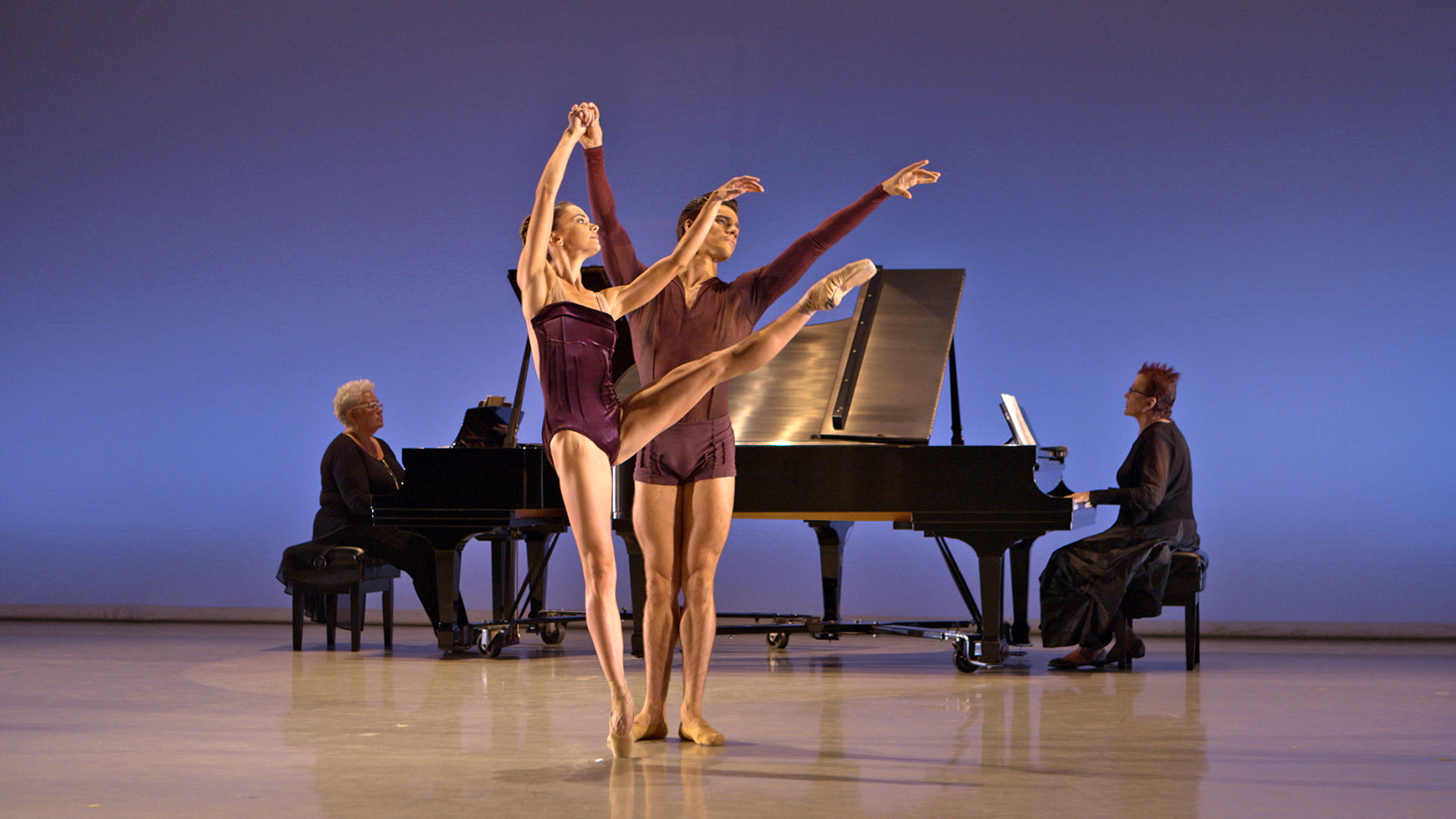 "My job responsibilities include performances, master classes and rehearsals with guest artists," Frazer says. "I also coach and teach all instruments and voice from the piano bench, preparing students for recitals, juries, competitions, recordings and studio classes, all while performing with them."
Her long resume of personal accomplishments includes performing regularly with faculty and students at The Juilliard School, Manhattan School of Music, New York University and SUNY-Stony Brook. "My reputation as a freelance pianist has presented performance opportunities in major venues including Avery Fisher Hall at Lincoln Center and Weill Recital Hall at Carnegie," she says.
According to Branford Marsalis, Dianne Frazer is "one bad-ass pianist." Her fingers have a life of their own as they fly and tap the black and white keys, and she is known for her wit and style both on and off stage. Frazer exudes an energy and an excitement that is both irresistible and endearing. She may play second fiddle, but as a pianist she's on top of the list.
Curious about what motivates and moves Frazer musically, I sat down with her to find out more.
---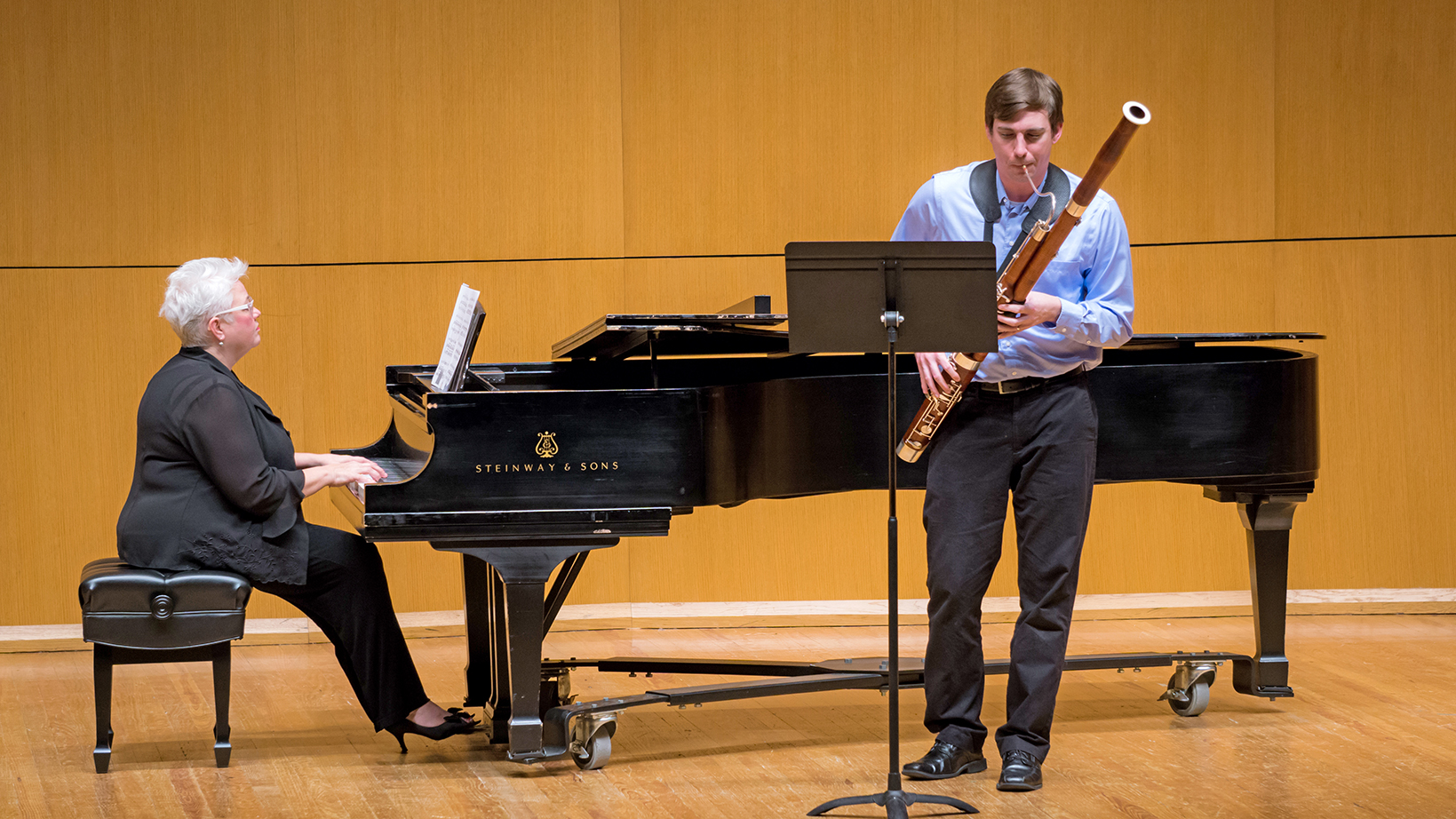 Q. You have a responsibility for the soloist's performance. How much pressure is that on you as an artist?
A. When I join another musician on stage for a performance, if they are a true artist, they recognize that we are a duo; therefore, the responsibility of a satisfying performance is shared. I am fortunate to work with many of our leading artists in the music field, and almost every one of them invites me to share the stage with them, allowing me to make music with them, not for them.
Q. How important is it for the two of you to have matching personalities—a relationship?
A. Shakespeare said, "All the world's a stage," and I wonder if we were to reverse this quote and say "All the stage is a world," my answer to your question could be found. Just as the world has so much diversity—in color, in culture, in views, in language—musicians have the same diversity in how they interpret the printed score. There are so many ways of looking at the same thing, and yet when we come together on the stage, the relationship is stronger because we are not standing alone, we are standing together, and the stage becomes … the world.
Q. What is the most difficult aspect of being a collaborative pianist?
A. This one is easy—saying no! Think about how many instruments there are in this world, including voice, and when they give recitals, it would be very rare that they would not need a pianist to perform with them. The demand is very high for a collaborative pianist, and my heavy schedule is a true example of this … so is my rolling briefcase! At one point this semester, I had 73 pieces of music that I was responsible for learning. Wrap your head around that!
Q. The term "collaborative pianist" is not one with which I was familiar.
A. That term was coined in the 1980s, and it was developed only to separate those of us who did not choose a solo piano career. I have noticed that in the Deep South especially, the term "accompanist" is more widely used. Those who know me well know that I still struggle with the accepted usage of this latter term. I play the piano, I am a pianist, and that is enough for me!
Q. You travel frequently. Does that make it difficult to focus on the moment and performance? Do you tire of it?
A. Who wouldn't want to be a musician who gets to have a very active studio at LSU—coaching and guiding students and rehearsing with guest artists, faculty and students—and then, as part of our research requirement, get to travel all over the world, playing at festivals and conventions and other schools? I have always felt that this career found me, not the other way around; in fact, I was 13 years of age when I knew that I wanted to be a pianist who worked with other musicians. I have worked very, very hard to be able to enjoy this life as a working musician, and I am grateful for the performing opportunities that continue to come my way. I am riding the wave while it is happening, a wave that right now transports energy over long distances, and is propelled by all of the musicians who want me to share the stage with them. There will come a day when that wave rolls in more slowly, but I suppose that even at low tide, someone will still need a pianist.