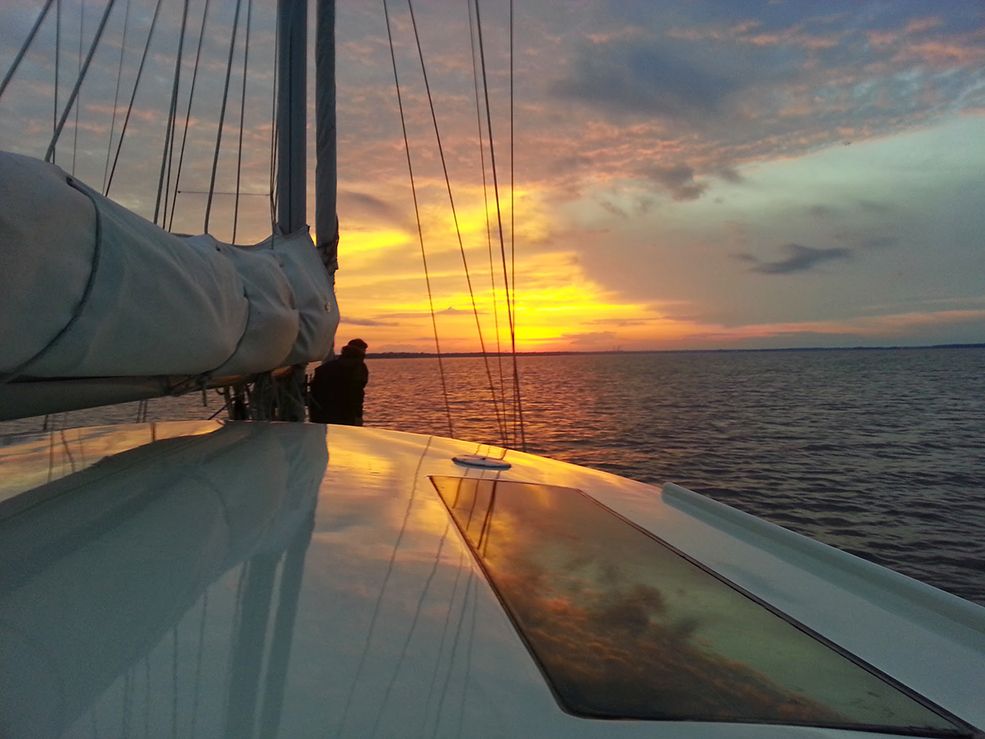 A shore thing: Land-locked locals find a way to pursue their passion for sailing
---
When author and Southern adventurer Samuel Langhorne Clemens considered the importance of living a bold and spirited life, he looked no further than he had for his pen name Mark Twain, itself a nautical reference, to draw allegory from his beloved boats. "Sail away from the safe harbor," Twain wrote. "Catch the trade winds in your sails. Explore. Dream. Discover."
Sailboats still provide plenty of avenues for adventure, a horizon highway on the waves, and men and women, young and old, whether they are fanatics or relatively casual about the hobby, still set sail.
The sailing scene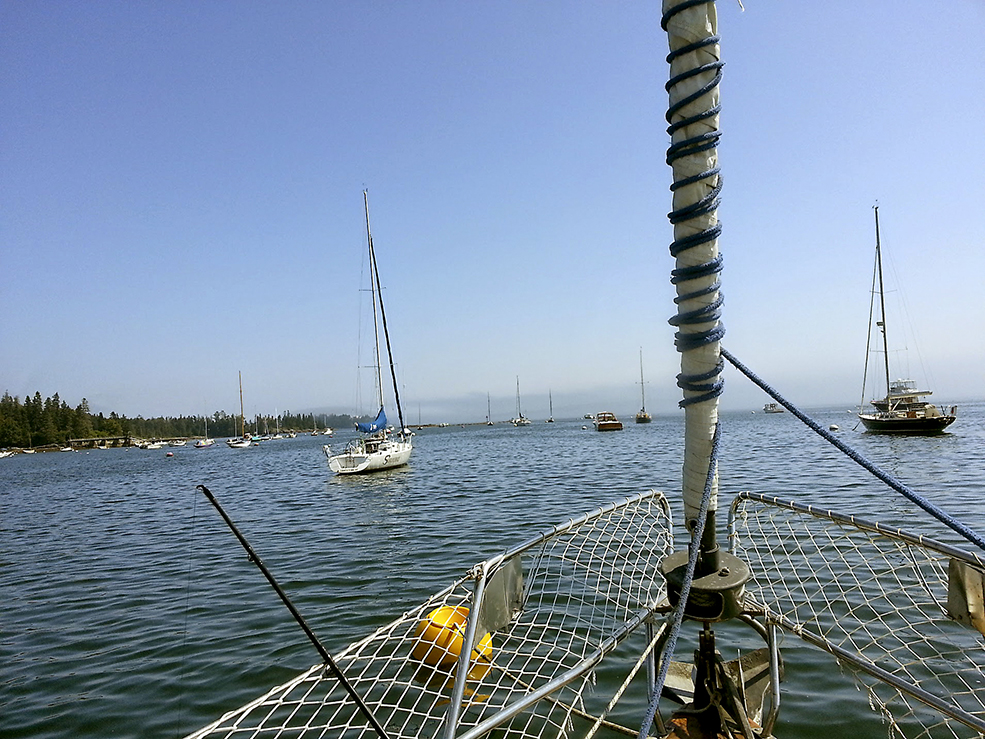 The fundamental draw for many local sailing enthusiasts is the connection with nature on the water, but the sheer variety and size of vessels also attracts those who are looking for different experiences.
"When you are on a cruiser, the moment you kill the engine and you are completely under wind power is just beautiful," says Brandon Morgan, a project manager for Louisiana Economic Development. "You suddenly hear the water and wind. It's just a beautiful sound made sweeter by the contrast. The water under the boat and the sails full with air. On bigger boats, it's more, but it's also less. It's more of a numb feel because it's so big, but because it's so big the feeling of all that boat under your control is simply satisfying."
Morgan grew up sailing with his father and recalls being the only youngster out in the boat, not wanting to do much else at summer camp. He still ventures out in the Gulf or along the East Coast with friends every now and then. One buddy moved onto a boat after graduate school, so Morgan goes on overnights with him, too. Bar Harbor, Maine, and the coast off the South Carolina lowlands are particularly beautiful for sailing, he says.
"When you spend weeks on a boat traveling distances, there are a lot of decisions to make that can directly impact your safety," Morgan says. "You have plenty of time to make those decisions, so it makes it like a project. It can be harsh but exhilarating."
Near and far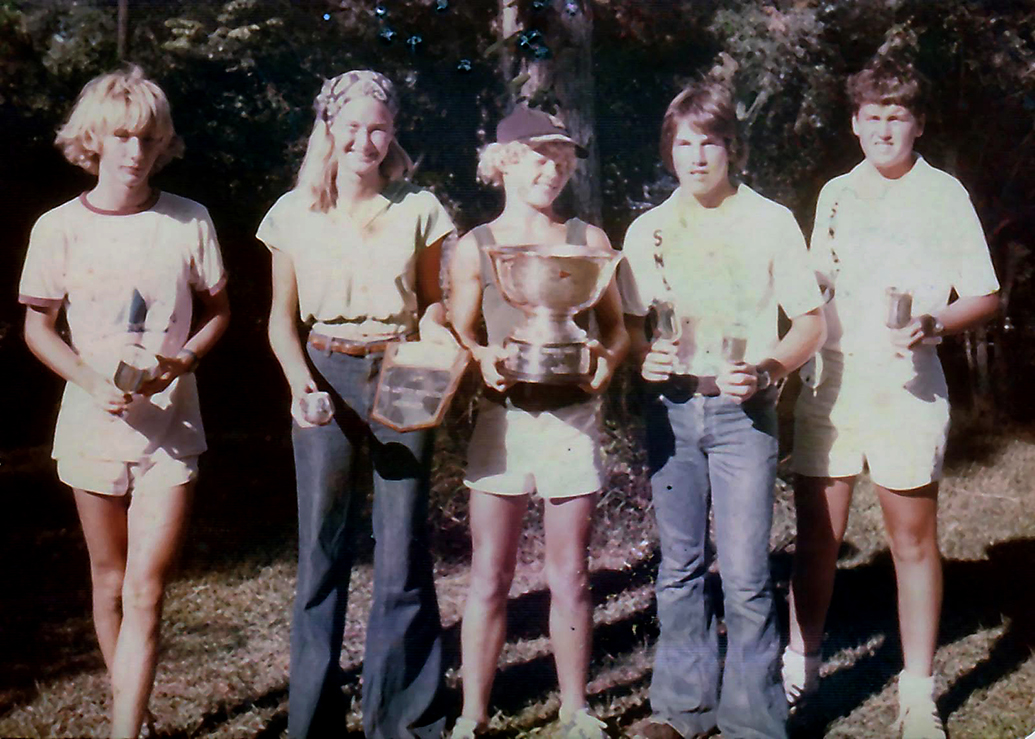 Blaise Bourdin knows a thing or two about projects. A mathematics professor at LSU and an adjunct with the university's Center for Computation & Technology, Bourdin's work focuses on mechanical science and design, and he also studies alternative energy sources such as geothermal systems.
An avid boater—he'll even take his Ph.D. students out on the water to impart sailing skills if they show interest—Bourdin also serves as the commodore of Pelican Yacht Club on False River, the closest significant sailing opportunity for most in Baton Rouge.
"False River is so close to home that I can be on the water one hour after leaving my house," Bourdin says. "The winds are light but challenging. And friendly people and a laid-back attitude are the norm."
That doesn't mean Bourdin is more of a homebody. He loves traveling to far-flung sailing destinations across the globe. Having grown up near the Cotentin Coast of France, the northwestern peninsula that juts out into the English Channel toward the UK, Bourdin's thoughts and travel plans often return to Normandy.
"High winds, rough sea and cold water, but it's where I learned to sail as a kid," he says.
That familial pull to the memories of learning the sea is a recurring thread through many stories told by those who enjoy setting sail, counterbalanced perhaps only by these sailors' love of connecting with new friends, those who share their deep passion for leaving the shore to, as Twain wrote, explore, dream and discover.
"Lago de Garda in Northern Italy is one of my favorite places to sail," Bourdin says. "Steady thermal winds, pristine warm water, beautiful scenery, and then there is abundant Italian food at all the after-race parties."
Family tradition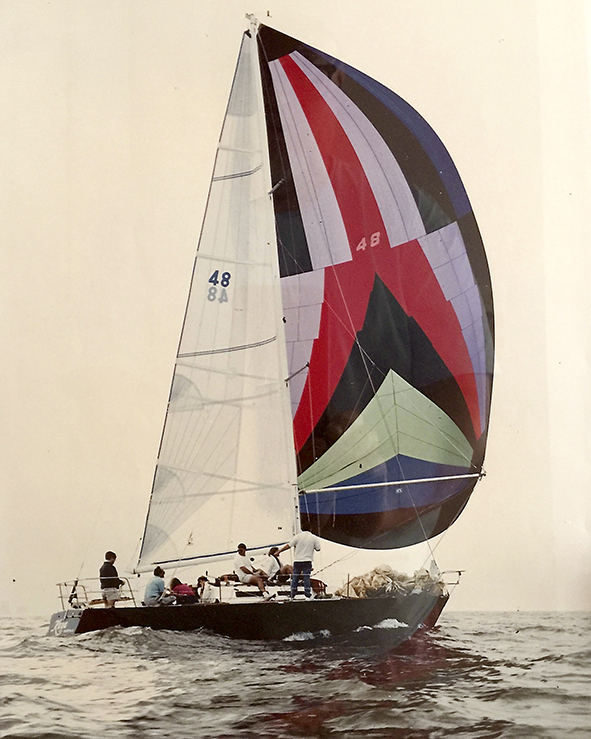 "There's a huge sailing presence in Louisiana, but most people just don't realize it," says Herbert Sumrall Jr. At 55, Sumrall is an early retiree. Though the Baton Rougean still owns a successful IT consulting firm, "on the side," he says, he spends a lot of his time on the water. He used to race a J-35 called Kaya—he won every race he entered in 1988—and he's currently teaching his wife how to sail, and rebuilding a few of his boats. Kaya has been restored and sold and still races in Florida, a fact Sumrall takes an almost fatherly pride in. "She races now as Rocket, and she was a rocket for sure."
Sumrall first learned to sail in the 1970s on family trips to California. It was a real bonding experience with his father and uncle, he says. Learning wasn't too difficult, but one thing certainly helped the most.
"Racing will teach you sailing faster than anything else," Sumrall says.
Though he and his wife still travel, he loves all of the opportunities for great sailing that are closer to home, too. Sumrall has sailed False River, Lake Arthur in Acadiana, Cross Lake near Shreveport, and of course, Lake Pontchartrain. It's the power of using the elements to move the boat forward that has had him hooked all these years.
Still watching racers well into their 90s compete, Sumrall considers sailing a lifetime sport.
"There's this feeling of being connected to the wind and the water so closely," Sumrall says. "That connection never fails to be rewarding."