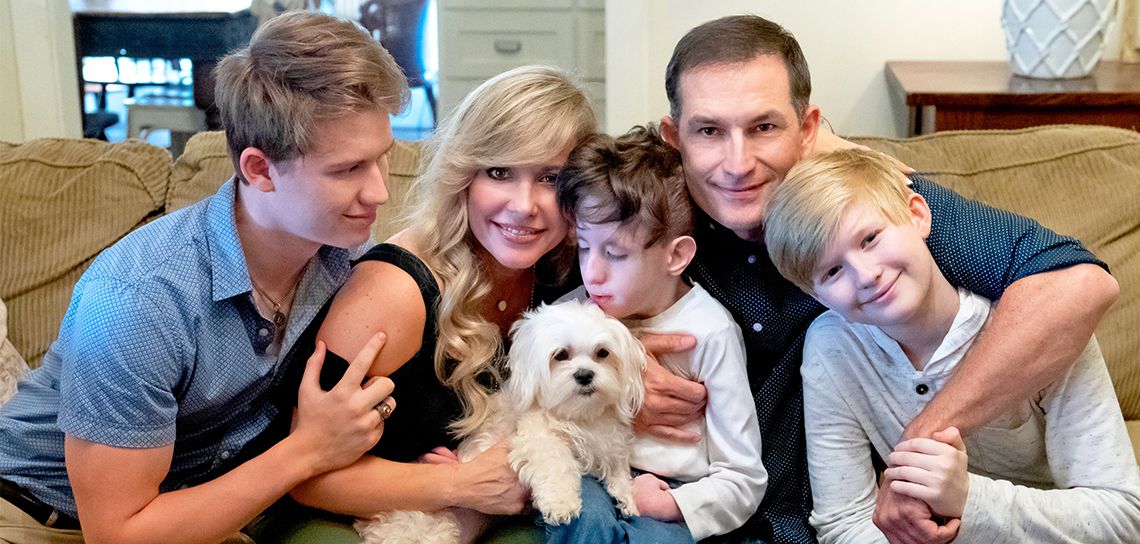 To the rescue: Shelter dogs prove faithful companions for those most in need
---
The world is often dark for nine-year-old Christian Bell.
His eyes don't filter light, so the windows in whatever room he is in are shrouded to keep out the sun. When he leaves the house—usually, just to go to the doctor—his mom, Stacie, covers him with blankets. He arrives in an old Ford Expedition with windows his dad, Johnny, spray painted dark, with a curtain between the back and front seats.
But then there's Coco, a white maltipoo, who brings the shine. She's a rescue dog. But now she's the one who does the rescuing, alerting her family when Christian's oxygen levels drop or any time he needs assistance.
Christian, the youngest of three boys in the Bell family, was born with an extra chromosome 18 and has trisomy 18, also known as Edwards syndrome. Babies with Trisomy 18 often do not survive birth. Those who do survive often don't make their first year.
Christian can't talk or walk. He eats through a feeding tube. He has no antibodies and his eyes are compromised.
To Coco, though, Christian is just the boy she loves. She feels the sweet touch of his cheek on her fur and sees his smile.
He adores her.
She is always by his side.
"I don't know who's more dependent. She on him? Or him on her?" says Stacie. "He cannot go out into the world. The world has to come to him."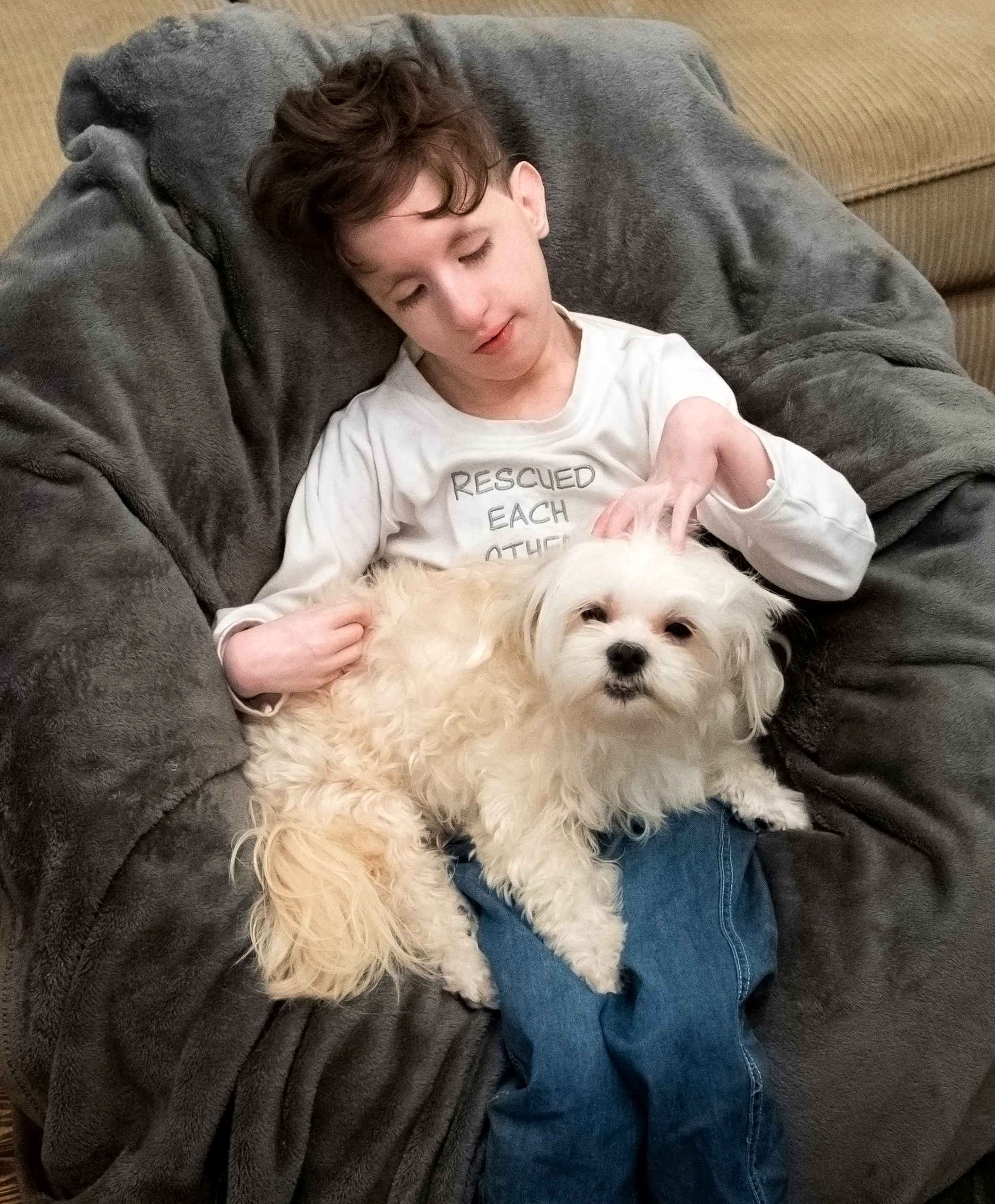 And what a beautiful world it is.
Stacie works from home designing floral accessories and bridal gear. She can stop and tend to Christian whenever he needs her, which is often. His brothers, Jack and Nick, often help out, too.
Coco came to the Bells through Companion Animal Alliance (CAA), whose dedicated ranks of volunteers and animal foster "parents" have taken to identifying foster dogs that have what it takes to become service dogs.
Coco completed her service dog training last May. She's dynamic in the way she interacts with Christian. Recently, Coco inspired Christian to lift up his head, a feat he hasn't been able to master, by sitting quietly and waiting for him to reach for her.
Jodi Golden, who first brought Coco home from the shelter, can still remember that day four years ago when she met this stray, disheveled Maltipoo.
"She was probably a year old and covered in mats and filth with a huge underbite," Golden says.
The dog's fur was too far gone for brushing. Golden had to pull out the clippers. As she shaved away, she sensed something special about this girl.
The Bells could see it, too, from tail to tip of nose.
On a recent trip to the hospital, something that happens frequently for Christian, Coco got in the ambulance. She had to. He's her boy. She's his dog.
There are many times when dogs prove that we humans simply aren't worthy. They are loyal. They look for the good, often when things are wretched.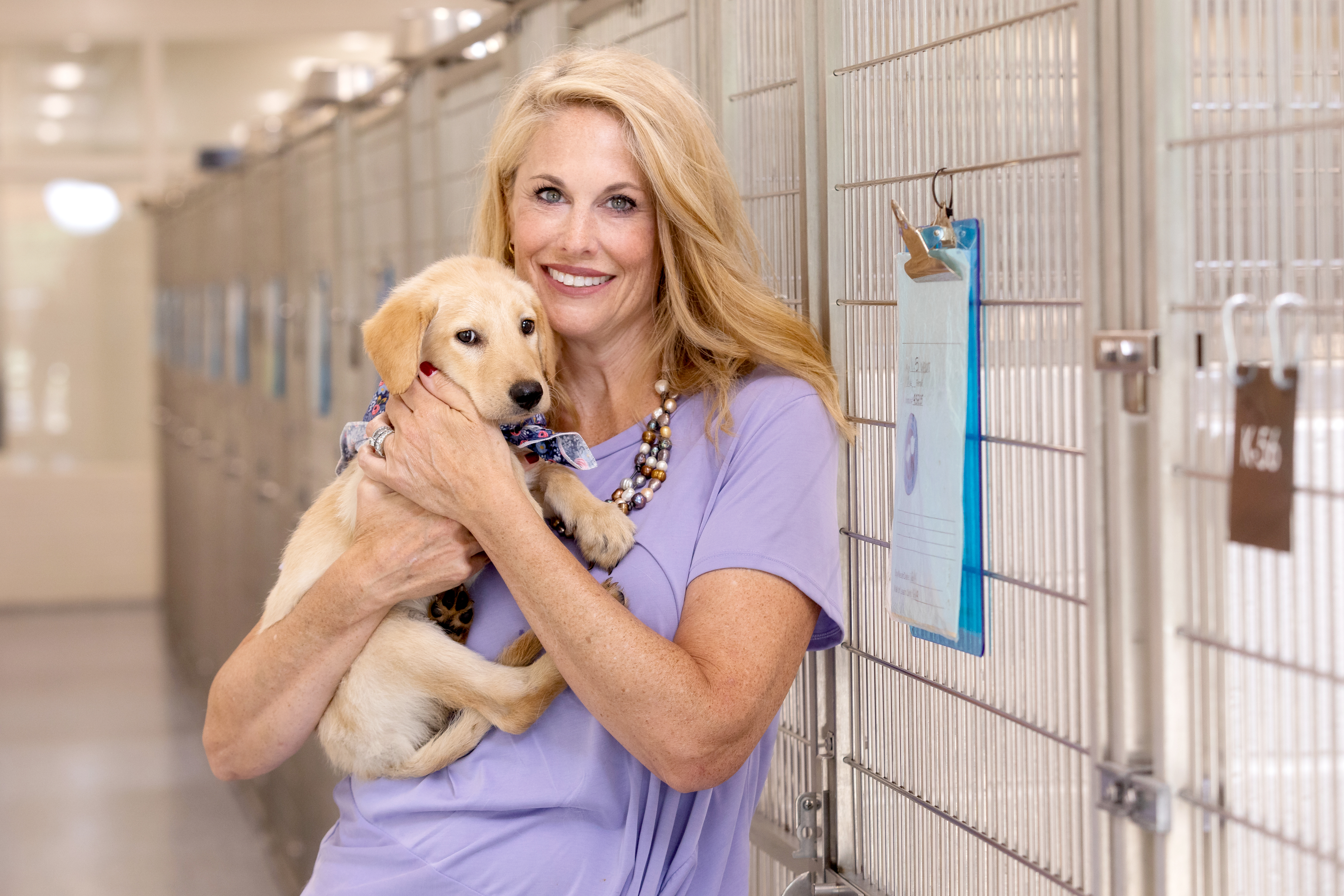 Doug Atkins, a Baton Rouge police officer, was walking through a vacant lot off of Plank Road during a shift in April when he came upon a pit bull chained up without food or water.
"She was tangled up, without room to move," he says. "She could have been there a day, or a week." There was no growl. No bark. No baring of teeth or bite.
"She was just sitting there being quiet. She's a pit bull, but she's not the stereotypical kind you would expect."
Atkins, a longtime volunteer for CAA who frequently fosters dogs and helps even the most feral ones get adopted, gently untangled the bullet-grey fur baby and called animal control. As soon as he could, he brought her home as a CAA foster, determined to find her a forever family.
Observing her, he thought maybe she would make a good service dog, for the right person. He named her Bonnie Bleaux.
Enter Jacob Walker of Bogalusa. One winter night in 2006, Walker, a former deputy in Washington Parish, responded to a domestic call that turned into a shootout.
He was hit 10 times. His partner, shot once, died.
At first, Walker was just grateful to be alive. But over time, that trauma started to manifest in distressing ways, with panic, depression, anxiety, flashbacks, night terrors and survivor's guilt.
"I should have taken better care of myself immediately," Walker says, but it's only recently that people started to talk about post-traumatic stress disorder, or PTSD. Walker's been working proactively to manage it, through therapy, for about three years. He also left law enforcement.
His therapist suggested he look into getting a service dog.
Through a local nonprofit, Louisiana Warriors Unleashed, which provides service dogs to veterans and first responders who suffer from PTSD, Atkins met Walker and introduced him to the pit bull with a servant's heart from CAA.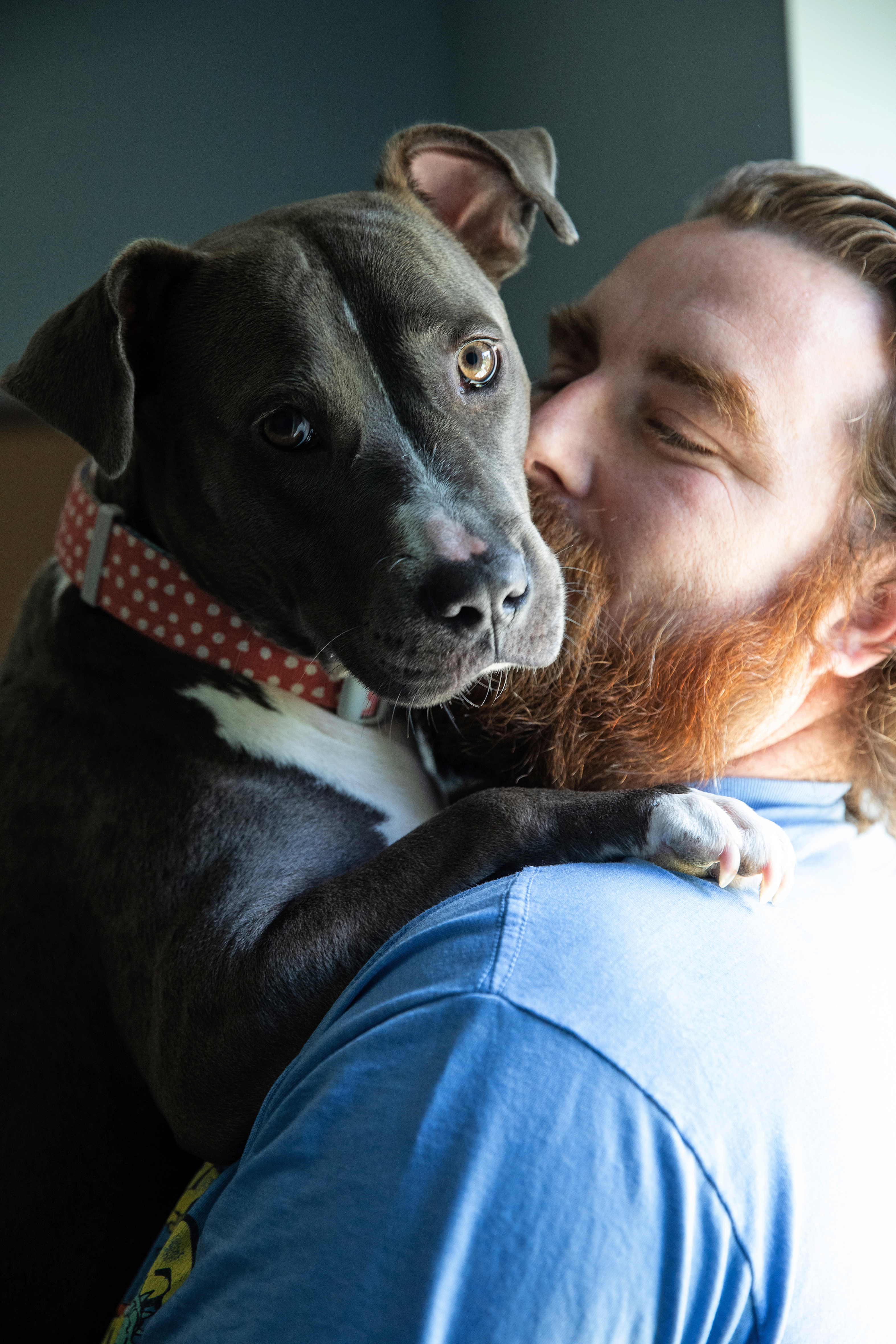 "It was love at first sight," Walker says.
Immediately, it became clear that Bonnie had what it takes to guide and support Walker. As a bonus, she serves as an emotional support animal to his 2-year-old daughter Adeline Claire, who is autistic and nonverbal.
Bonnie is in the middle of her service dog training at Camp Bow Wow now, and progressing well.
"It's like we've had her her whole life," Walker says. His wife, Brittany, and sons Preston and Braeden agree. So, they believe, will baby brother Killian, due to arrive in a few weeks.
When Bonnie gets her service dog certification, she will be able to go everywhere with the Walkers and she'll even be able to fetch medication. She's already a pro at sensing Jacob and Adeline's spikes in anxiety and calming them down.
"It's like she's saying, 'I know you've been through a lot and I've been through a lot,'" Walker says. "'And we'll make it.'"