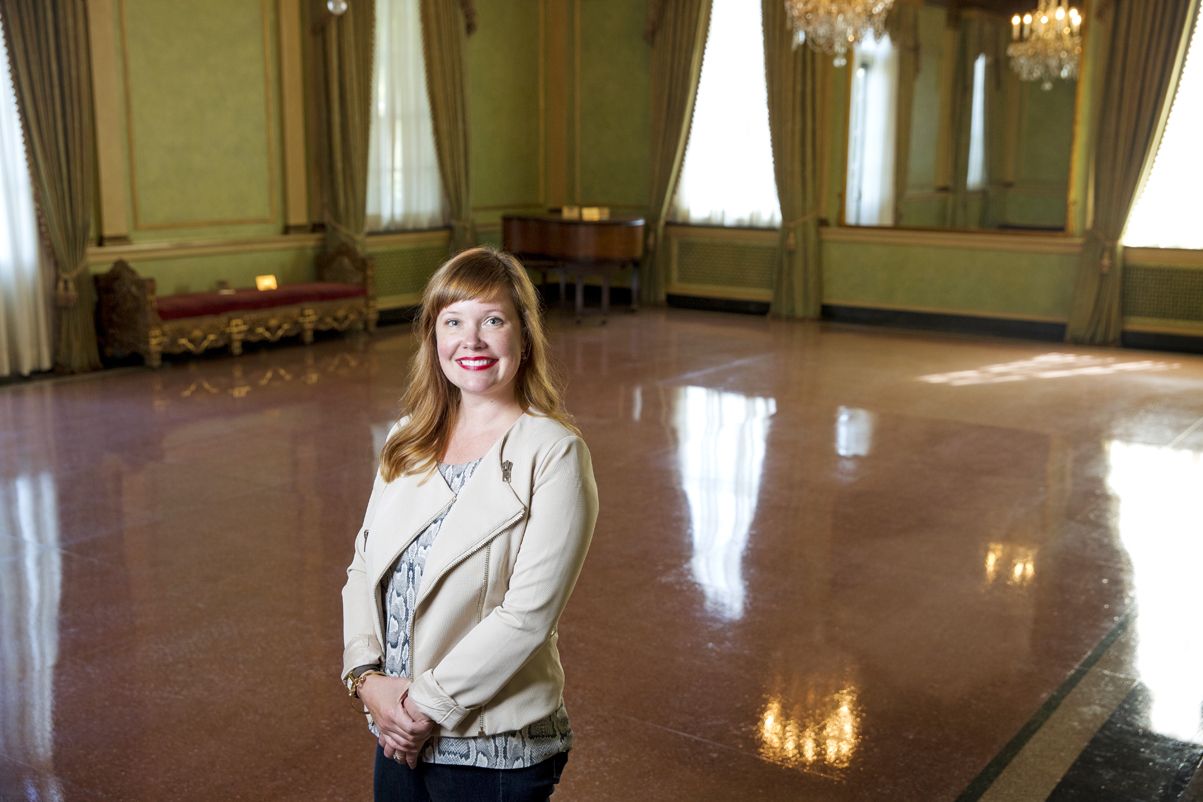 A sense of place: The Foundation for Historical Louisiana preserves history
Treasured locations become state icons through the work of the Foundation for Historical Louisiana
Fairleigh Cook Jackson is a storyteller, and she wants to tell the story of "place."
Every place has a story. Part of Jackson's job as the new executive director of the Foundation for Historical Louisiana is to determine where the most culturally and historically significant stories were first written, and to take steps to preserve those places.
"Storytelling is really important," Jackson says. "Luckily we're in an age right now where it's easy to tell a story. We've got lots of venues for storytelling. We've got Facebook and websites, our lecture series. I think something we will want to continue is telling these stories."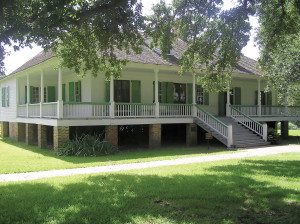 I understand about places and their stories. I learned to navigate the streets of Baton Rouge as a visitor. My father and I drove in often from Breaux Bridge for LSU football games. The Baton Rouge-Breaux Bridge turnpike passed through the sugarcane mills and cotton gins of Poché Bridge, Cecilia, Arnaudville and Leonville up to Krotz Springs. Krotz Springs was the Louisiana crossroads, and Diesi's Little Capitol Restaurant was the place where bayou politicians broke bread with their north Louisiana brethren to make backroom deals. Weary travelers could stop for a cocktail, a hamburger, fries and a piece of cherry pie. The solid Morganza Spillway Bridge felt like the longest causeway in the world, but it was part of the route to Tiger Stadium. So were the countless traffic lights of Plank Road.
Because Breaux Bridge was close enough to receive WAFB and WBRZ television signals, I knew about the "big purple building on the airline," Arthur's Lair, Bonfanti Marine and countless businesses on Choctaw Drive.
Later, I delivered crawfish for my grandfather, "Poppa," to Capital City locations like the Piccadilly Cafeteria on Third Street, Delmont Village, Westmoreland, Bon Marche and Cortana. Don's Seafood and Little Europe on Airline were regular stops. Blue-collar lunch counters on North Foster would order crawfish if the price dipped low enough. We never did deliver a single crawfish to Giamanco's on Government, however.
Our lives are often defined by the places where we live and what happened at those particular spots. Short-story writer Alice Munro wrote, "Something had happened here. In your life there are a few places, or maybe only one place, where something has happened. And then there are the other places, which are just other places."
I saw many wondrous places on these travels. Spotting the State Capitol towering on the horizon was always a thrill for a Breaux Bridge boy. The old Mississippi Bridge was the eighth wonder of the world to me. There was a vintage plane mounted in kamikaze attack mode on the roof of the building that housed Joe D's Grocery on Jefferson Highway. The old Paramount Theatre sign on Third Street glowed wonderfully, and the stately grounds of the School for the Blind on Government Street seemed very important.
These were the places of Baton Rouge I was familiar with when I moved here in 1986. Things happened in cane mills and cotton gins. No doubt there were poker games at Diesi's, gossip at Joe D's, make-out sessions at the Paramount, and camaraderie at Giamanco's. Those physical places are gone, however. They'll linger only in memory until Baton Rouge residents of a certain age are gone as well.
Some of those places are gone for good reason—they weren't sustainable. Efforts to restore places often fail because preservationists did not ask the right questions of the community surrounding the place.
"You can't impose your idea on a community," Jackson says. "That's assuming you know what's better for that community than the community does. Before preservation and restoration can be done, one has to ask if they are talking to the right people."
It's remarkable that our ideas of preservation have matured to such an extent. Forty years ago, when outgoing FHL director Carolyn Bennett became the organization's first director, she had to constantly explain to state and local government and business leaders exactly what preservationists did.
Bennett was thrust into the role after answering a want ad for the position. The job paid $5,000 a year. Her mission was to "protect, preserve, and promote Louisiana's historical heritage, architecture and culture."
"In 1975, FHL was a dozen years old," Bennett says. "There were more historic buildings standing, that's for sure."
What exactly did a preservationist do in Baton Rouge in the mid-'70s? It was hard to define, Bennett recalls.
"I remember a New Yorker cartoon that showed two persons commenting on another person at a cocktail party," Bennett says. "'They say she's a preservationist, let's not mingle,' was the punch line."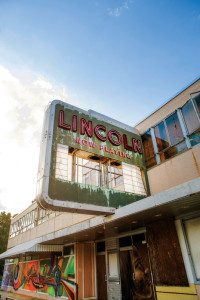 Bennett recounts that FHL was just getting on its feet when a Classical temple-style landmark on Lafayette Street was torn down.
"There was nothing then FHL president Veda Norfolk or I could do about it. It hurt," Bennett says. "Nobody else really questioned this or cared."
The punch that really hurt Baton Rouge was when the wrecking ball demolished the Paramount Theatre.
"That shook everyone up," Bennett recalls. "Baton Rouge lost a major and beloved building, but its demise became a rallying cry for other unique buildings."
Bennett says she believes that after years of spoon-feeding preservation to Baton Rouge and the surrounding environs, the function of preservation is finally coming into its own.
"We have National Register of Historic Places sites and districts throughout the state, and cultural districts too," she says. "There are tax incentives in both federal and state law to make preservation possible."
The place, however, where preservation has really made a mark is in the bottom line: preservation has become an economic driver.
"Preservation has been the catalyst that has recharged dead and declining cities and towns across America. Early on, the movement was the realm of the upper class and monumental structures—the big places," Bennett says. "Now it's a grass-roots, inclusive and diverse phenomenon for all built structures that tell people's history and cultural story."
That's where Bennett is leaving the job for Fairleigh Cook Jackson to pick up. Jackson, appointed to succeed Bennett as the organization's leader, previously held positions with the LSU Museum of Art, the Community Fund for the Arts, and the Boys & Girls Club of Greater Baton Rouge.
"What people know of us is we 'save' buildings," Jackson says. "Obviously that's a focus, but moving forward, we need to expand that idea of what preservation means in a cultural sense and look at everything from architecture to music. People look at preservation and think it should be for older generations, but younger people have the time and energy and see it as something important. Millennials actually have an interest in historic preservation."
She notes that buildings that were constructed in 1963 when FHL was founded are now more than 50 years old.
"What is historic now?" Jackson says. "In the past it used to be an assumption of (buildings) 50 years or older. We'll be entering an age soon where 50 years or older includes big-box stores. There will be a shift in preservation."
There is also the task of preserving the memory of things that no longer exist. "We live in a state that is losing land at a critical rate, and we need to think of the culture and communities and structures in those areas and what we can do to preserve them," Jackson says. "What does it mean? How do we do that? Is it telling a story? Is it making sure that accurate documentation is done? I think we're at a very interesting time in preservation. What FHL has done traditionally, focusing on structure and architecture, I think we have to preserve that, but I think we also need to look at creating a more abstract realm of culture preservation in Louisiana."
---
Sam Irwin is the author of the book Louisiana Crawfish. His new book, It Happens in Louisiana, was released in October.