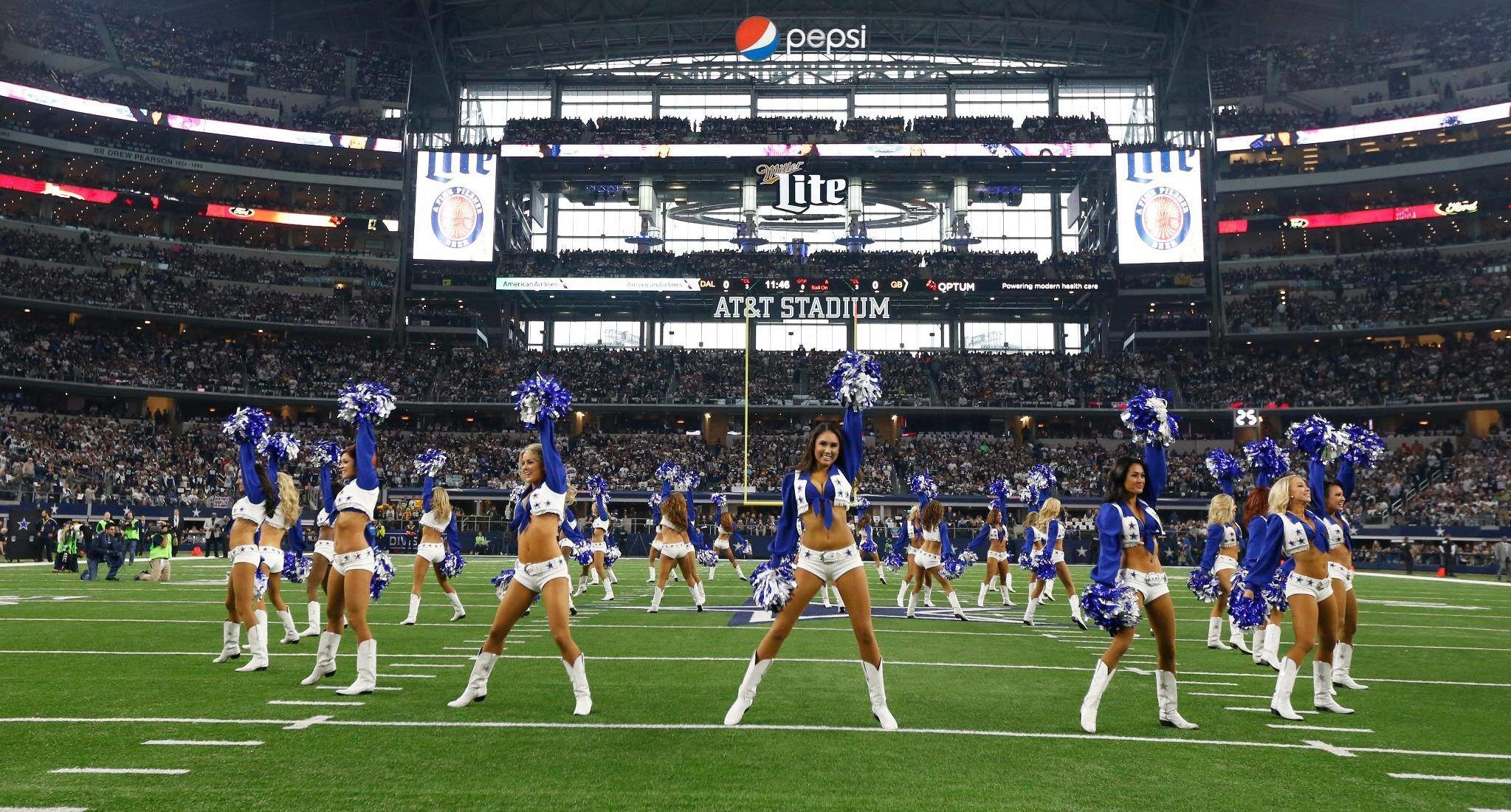 Seeing stars: Tess Guidry goes from Golden Girl to Dallas Cowboys Cheerleader
---
One of the signature features of the Dallas Cowboys' AT&T Stadium is the 60-yard-long Jumbotron screen that hovers above the field in the massive football mecca.
It's a feature that Baton Rougeans who have traveled to Arlington to watch the Tigers play or attend a Dallas Cowboys game will inevitably comment on upon returning home. And it's how Baton Rouge native and former LSU Golden Girl Tess Guidry found out that she would fulfill a seemingly unlikely dream of becoming a Dallas Cowboys Cheerleader last season.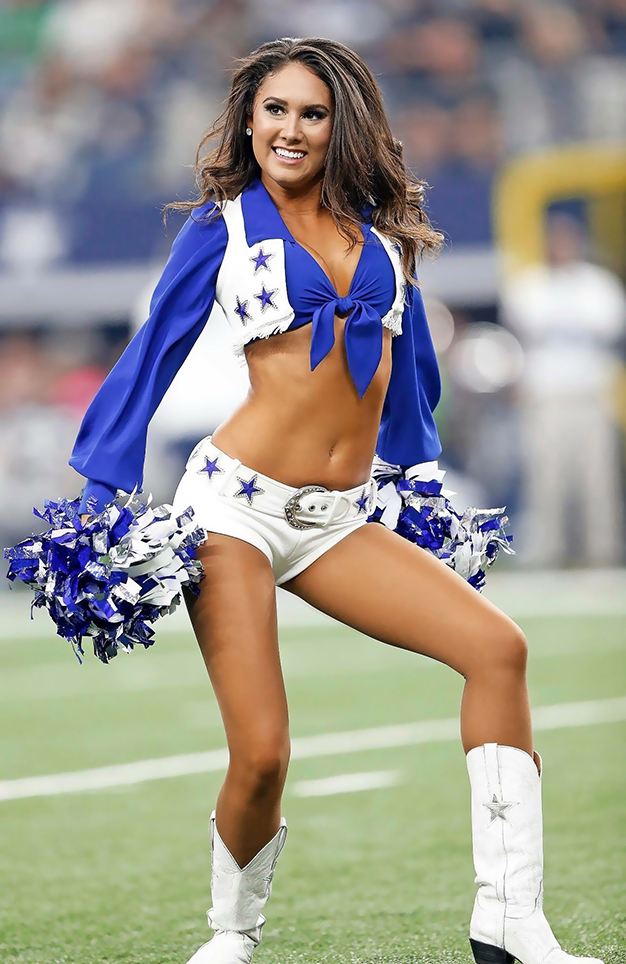 Guidry, 25, remembers the moment vividly. About six months after graduating from LSU with a degree in mass communication and completing a three-year stint on the Golden Girls team, Guidry moved to Dallas on a whim with the goal of making the DCC team—with no backup plan.
After making it through the preliminary rounds, learning DCC dance style and how to perform in the iconic, but very real, Cowboy boots, Guidry and 38 other DCC veterans and fresh, hopeful young women like herself began rehearsing in AT&T Stadium beneath the behemoth Jumbotron.
She had been auditioning for the team for three months—learning choreography, being tested on NFL history and rules, and having professional photographs taken as if she and the others were already on the team. But as Guidry notes, veterans and new auditioners alike were "always competing for their spot," knowing that until the first preseason game was underway, anyone could be cut.
Anyone.
"I still can't believe I did that to myself and put myself in that stress," Guidry says. "With Golden Girls you have one day to get the judges to like you. It can be very telling, but with DCC they watch you for almost three months and they see you constantly. Just because you did a dance really well today, you still have to do it well tomorrow, and next week and next month."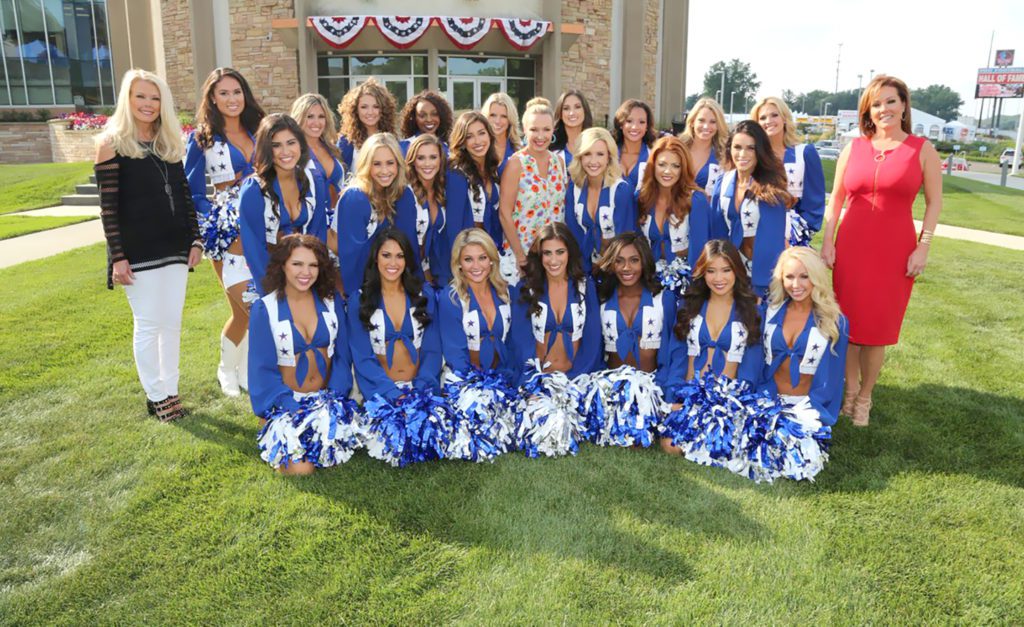 One night after a tense rehearsal on the Cowboys field, where two more hopefuls had been cut, the DCC staff told Guidry and the remaining 36 others that their next rehearsal would be even more challenging—as it would be their first as an official Dallas Cowboys Cheerleader. Immediately the photos taken earlier in the summer began streaming across the massive Jumbotron above, announcing each official Dallas Cowboys Cheerleader, including Guidry. It was the first time she and the others had seen the photos of themselves clad in the blue and white uniform, as the staff only allows official team members to see the end results. And they were larger than life.
"It was a mixture of relief and pride," Guidry says of seeing the photos and learning she had made the team. "We had all worked so hard, and we did things like we were on the team, but we really weren't. It was the hardest thing I had ever done, but I felt proud of where I had come from leading up to it."
Success like this hasn't always come easy for Guidry—especially not the first time around. Though she always had natural dancing talent, competing for Tari's School of Dance and performing as a Bruinette for Catholic High School, she did not make Golden Girls on her first audition.
"It was disappointing, but it wasn't discouraging," Guidry says. "I saw what I was up against, and I knew I just had to work that much harder to get there."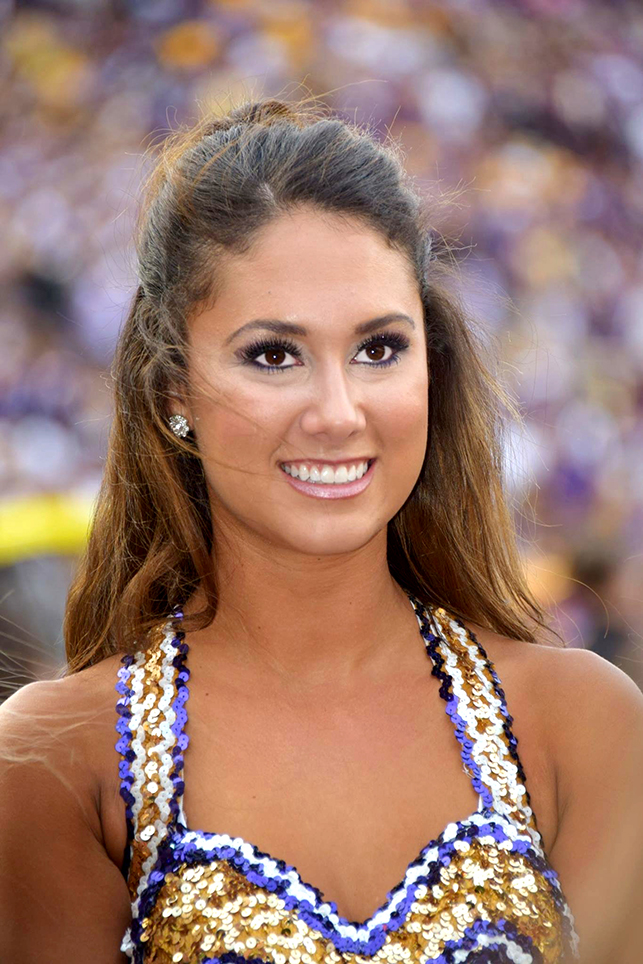 Guidry bounced back and focused on perfecting the Golden Girls' signature synchronized technique, which differed from the more fluid studio style she was more familiar with. She began working one on one with former Golden Girls captain Blair Buras Guillaume, who taught at Tari's and LSU and was hired last year to officially work with the Golden Girls. They thought it was going to be Guidry's year, but despite her hard work, she failed to make the team a second time.
"Usually if you don't make it after your second try it might not be a good fit, but I didn't think that was the case for her," Guillaume says. "At one point she wasn't going to try out a third time, but I encouraged her to, and I'm glad because that might have been the end of it."
After her sophomore year, Guidry, with the help of Guillaume, gave it another go, this time with a more relaxed approach.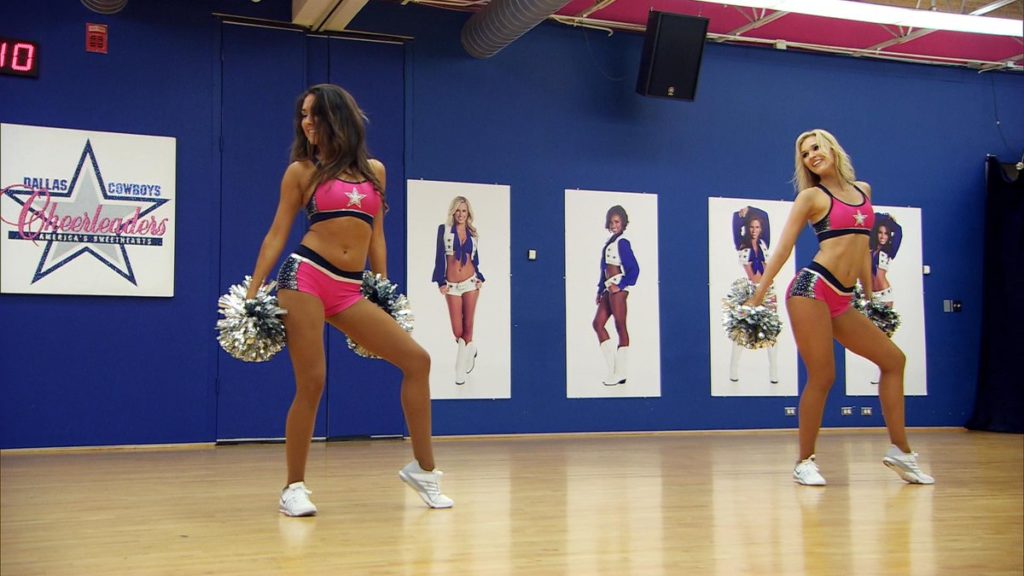 "The third year, Tess was taking my classes at LSU and at the studio, but really that year we probably didn't prepare as much," Guillaume says. "It was more like, 'just give it one more shot.'"
And the effort paid off. She not only made it on her third try, she made it the following two years as well. Now, Guidry credits Golden Girls for launching her professional dance career.
In fact, it was on a Golden Girls tour of the DCC locker rooms during the 2013 Advocare Classic when the idea of auditioning for DCC first entered her mind. But moreover, the adversity she faced in her early years taught her about perseverance and gave her the confidence boost she needed to put everything on the line for the grueling DCC audition, Guidry and Guillaume agree.
"When I tried out for Golden Girls, I figured since I danced my whole life that I could handle it," Guidry says. "But after Golden Girls, I knew how much preparation had to go into every audition. I pretty much faced any type of failure there was in the sport of dance. So failure wasn't as much of a fear in my audition because I knew I could handle whatever happened."
Today, Guidry works part time at the Dallas Cowboys' headquarters in Frisco, Texas, while rehearsing every day, making appearances and traveling for games and events such as Jerry Jones' recent induction into the Pro Football Hall of Fame. This summer she has once again gone through DCC's audition process and plans to do so every summer for the foreseeable future.
"I had a lot of friends in high school and in college who said 'this is my last time dancing' and that was heartbreaking to me," Guidry says. "I know it is in my heart that I want to keep dancing. Making DCC validated that I should keep doing what I love."