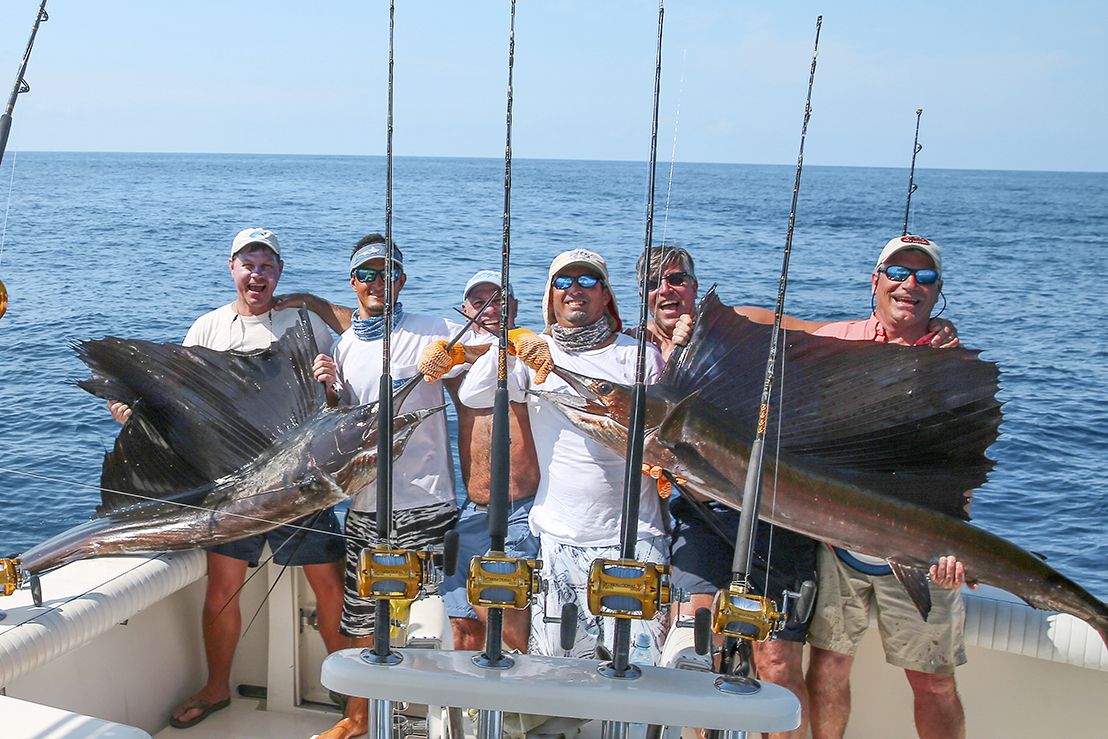 Second wind: Businessman finds new purpose in a pastime off the shores
---
Whether at the end of a long workweek or seeking to forget the given stresses of the day, Rich Major has always found solace on a body of salt water. All it takes is the cast of his line.
"I've fished off the coast of Louisiana my entire life," says Major. Trading Venice, Louisiana, for Costa Rica's idyllic central Pacific coast, he's found a way to convert his passion for sportfishing into a business venture in paradise.
At home in Baton Rouge, Major is co-founder and a board member of Providence Engineering—a large multidisciplinary engineering and environmental services firm with offices in Louisiana and Texas. He's also been known to invest in real estate in Mid City and beyond. But at his villa in the small town of Manuel Antonio near Quepos, Costa Rica, Major is the proud owner of Los Monos Sportfishing.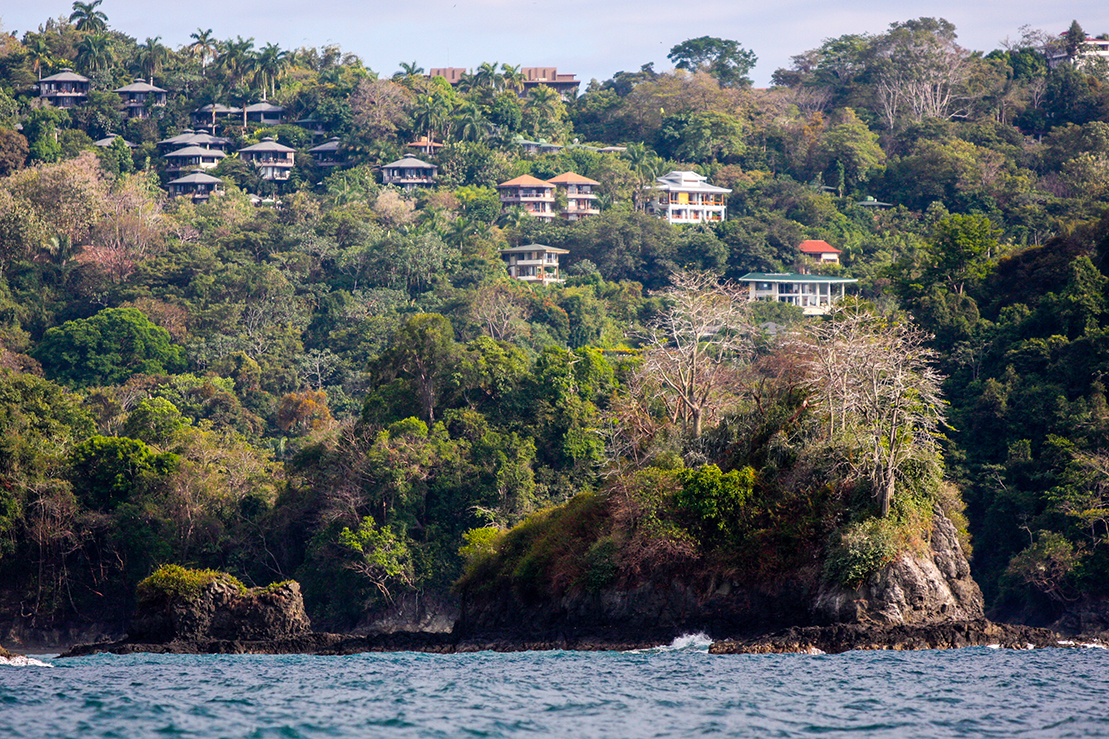 After transitioning out of his full-time position at Providence following the company's conversion to an Employee Stock Ownership Plan (ESOP) four years ago, Major welcomed the newfound freedom but also wondered what to do
with it.
"I struggled for about a year to find a purpose," he recalls. "I went from getting 1,000 emails a day to 200 that were all junk mail and no phone calls."
Eventually, an idea for a new venture came naturally. The inspiration: his love for deep-sea fishing combined with his second home—the three-bedroom Costa-Rican beach house he and his wife Claire purchased nine years ago following a memorable vacation touring the country.
On one of his first trips to the area, Major befriended a well-connected, entrepreneurial local named Diego Morales. Over drinks and between tackling various projects, the two often kicked around the idea of going into business together.
One day, Major got a call from Morales informing him of a three-boat fishing operation for sale in Manuel Antonio.
Sensing this could be the perfect opportunity to start a new venture aligned with his passion, Major jumped on a plane with another potential business partner, Wayne Smith of Lake Charles, and the two headed to Costa Rica to check it out.
"We looked at the operation, and it was garbage," Major says, "But we ended up buying the little boat we have now and named it Monkey Shine," inspired by the white-headed capuchin monkeys roaming freely around Manuel Antonio.
Soon after, Major partnered with Smith and Morales to launch Los Monos Sportfishing in November 2015.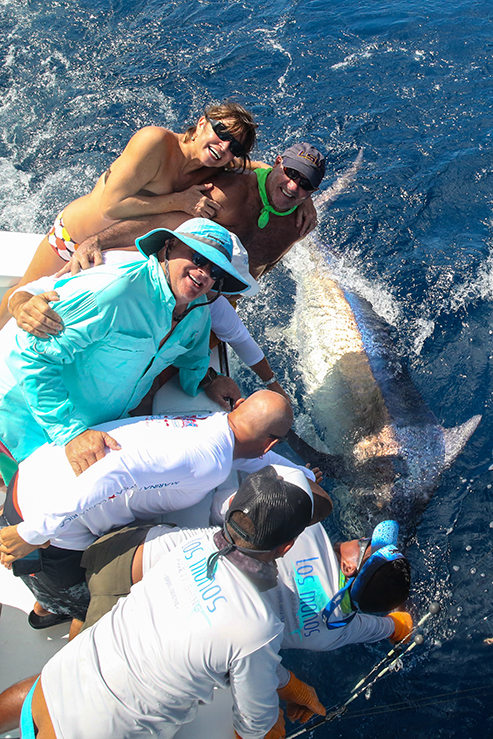 Major's son Alex designed the Los Monos logo and helps create T-shirts for the business, while his daughter Whitney handles marketing.  "It's been a great opportunity to work with my kids and get them involved," Major says.
Now entering his second high season in business, Major says he's learning the economic ebb and flow of the tourism industry.
"So far, we have two types of clients," he explains. The first are local travelers who find Los Monos through TripAdvisor or referrals from hotels in the area. Then there are U.S.-based clients that hear about the outfit through Facebook, web searches or even the handful of trade shows Major and Smith have attended to promote the business.
"It's kind of word of mouth at this point," Major says. "It takes about four or five years to get really significantly established down there, and, at that point, a lot of it is repeat customers."
And while Major acknowledges the importance of being profitable in any business, his goal with Los Monos is to keep is simple and enjoyable.
"This really fits the bill," he says. "There is no part of this that is stressful to me."
Every day, the Los Monos crew seeks to create a one-of-a-kind Costa Rican experience for any and all who wander upon the pristine shores of Manuel Antonio.
Los Monos offers a variety of travel packages complete with accommodations, world-class fishing trips and days reserved for eco-adventures like whitewater rafting, ziplining and surfing. But so far, Major says most have opted for custom trips tailored to provide something for everyone.
Upon landing in Quepos, Costa Rica, Los Monos customers are greeted by Morales, who manages the day-to-day operations of the sportfishing outfit, as well as his own surfing school. It's a quick ride to the first-class Tulemar Resort property, tucked into a lush rainforest landscape where guests can enjoy a stay in Major's three-story beach casa with a view of the Pacific.
While sportfishing is their specialty, Los Monos can help visitors tailor their experience to a variety of vacationing desires— whether that's spending an afternoon at the spa, by the pool, on a private beach or enjoying one of the many great restaurants nearby.
For anglers, an action-packed day aboard the Monkey Shine begins when Morales picks you up from your accommodations around 8 a.m. and delivers you to the marina where the seasoned Los Monos captain and crew await.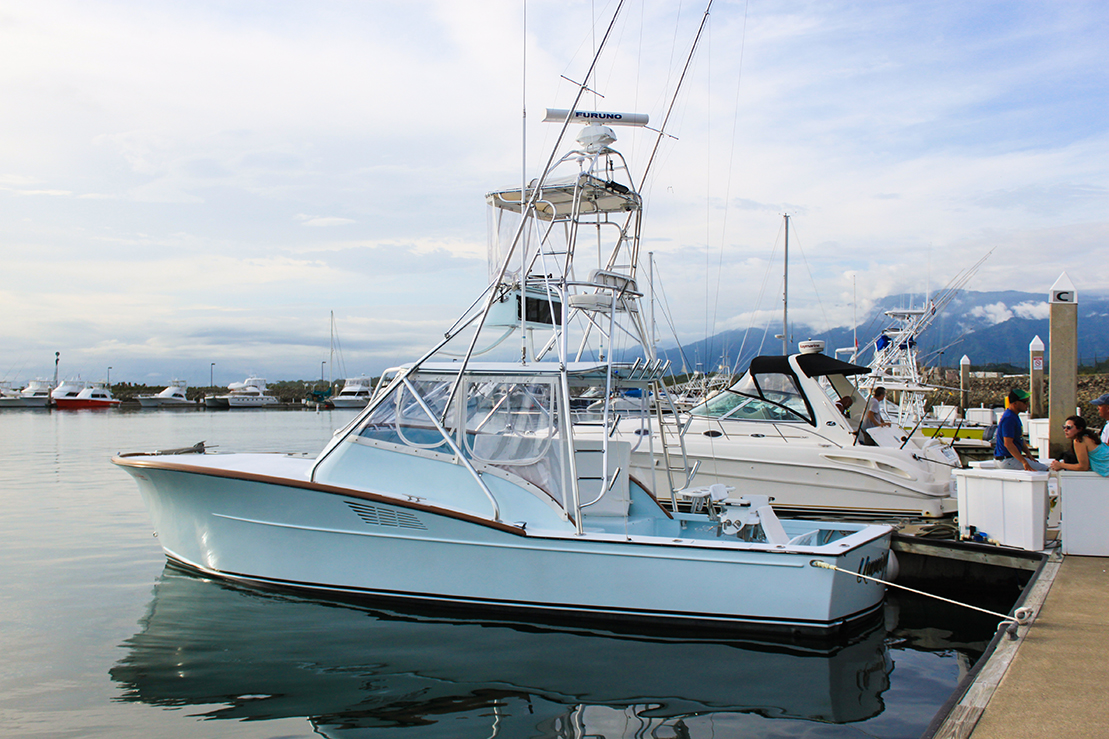 By 9:30 a.m., you're 25 miles off the coast with mountains on the horizon and lines in the deep-blue water, enjoying a breakfast of local, sweet pineapple or maybe cool cantaloupe. In between backing down on sailfish and marlin, one might kick back with a cold beer on board, followed by a hot lunch of fresh paella around noon.
At about 3:30 p.m., Captain Orlando begins the journey back to shore while the mates clean whatever edible fish you managed to wrangle—anything from tuna to mahi-mahi, snapper, grouper or sea bass.
Major recommends taking that fresh catch straight to one of the restaurants in Manuel Antonio to have it prepared. "Nothing can be better than fresh fish caught only hours earlier," he says from decades of experience.
While Los Monos is up against plenty of charter-fishing competition in this Central-American eco-tourism hub, what sets the operation apart is the service with a personal touch and, in Major's opinion, the Monkey Shine.
"It is just the most gorgeous little boat," Major says. "And the service—these guys just do a phenomenal job. They know how to entertain and Diego just does so well taking care of our customers."
When Major is in town and not fishing, he spends his hours at the marina watching crews come and go. More than once, when the Monkey Shine makes berth, Major recalls watching with a smile as passengers hug Captain Orlando and his crew as they leave the boat.
"If you are hugging your mate and your captain, that is a good day," he says.