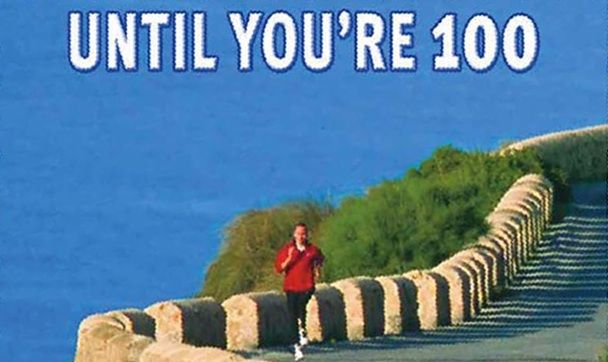 Imagine running around the LSU lakes when you're 100 years old. Jeff Galloway would love to help make that happen.
The author of several running books, including Running Until You're 100, recently published in its third edition, Galloway spoke and gave a running clinic in January to kick off the inaugural Louisiana Marathon.
Over a spaghetti supper at Belle of Baton Rouge Casino, the 66-year-old told the story of how he went from strolling onto his high school cross-country team in Atlanta to competing in the 1972 Olympics and, in 1974, setting the world record in the 10-mile road race with a time of 47:49.
Throughout his running life, Galloway's advice has been simple: Don't burn out. Listen to your body, not your ego. Whatever you save early on will come back to give you steam later.
"Go out slow, and you will benefit," he says.
Galloway pioneered a unique, if counterintuitive, approach to running. He advises even elite runners to walk a bit while running. Beginners can run-walk-run in equal measures, he says, for amazing results.
Consider this data, from Running Until You're 100: Starting exercise after age 60 can lengthen your life. The risk of breast cancer is reduced in women who regularly exercise during their childbearing years. Older runners reduce their risk of heart disease, and that risk drops with added weekly mileage. You'll think better and be in a better mood if you get out there and exercise.
The course for the Louisiana Marathon ventured through some of Baton Rouge's most beautiful neighborhoods. Many runners practiced Galloway's run-walk-run method, chipping away at goals far smaller, but just as meaningful, as the one Galloway had when he began training for the Olympics.
"Most of the runners I've coached, over the age of 40, have noticed an improvement in their ability to focus and prioritize, compared with a decade or two earlier in life," Galloway wrote. "Maturity usually bestows the confidence to become captain of your running ship."