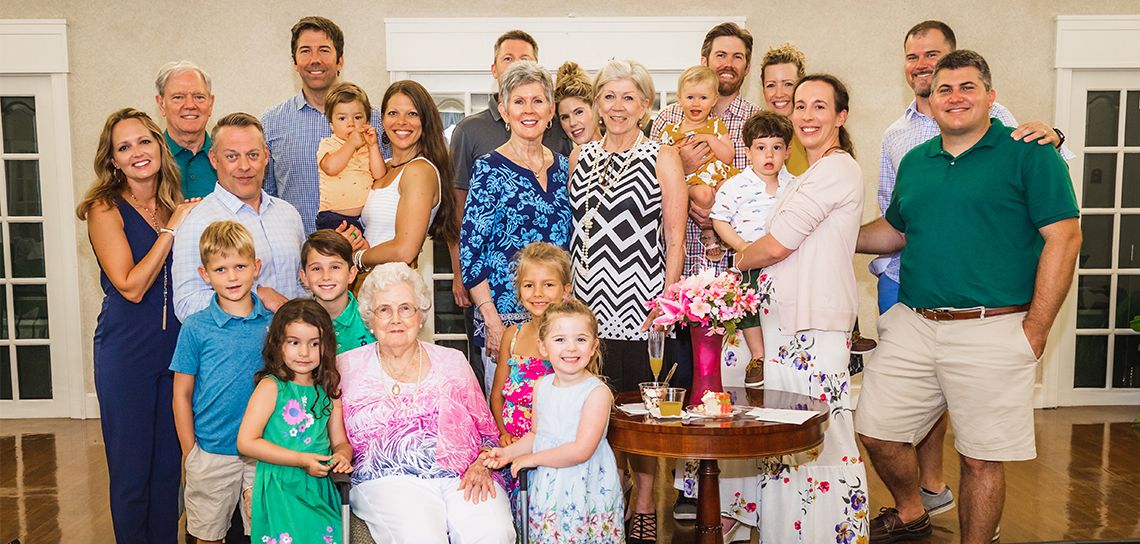 Rosalyn Fagan and her family reflect on 100 years of laughter and love
---
She's been called a "mother hen," but she doesn't look like one! People are amazed when they find out that Rosalyn Simmons Fagan celebrated her 100th birthday in August.
As Fagan greeted guests at her centennial celebrations, the always-there twinkle in her eyes was bright and the ever-present smile on her lips warm and welcoming. "My mother has had a full and extremely interesting life," says daughter Jeanne Hebert, who with her sister Neill Wright planned the big weekend event. "She never let the grass grow under her feet and was always looking for something else to learn, another place to see. As to turning 100 years of age, she claims it doesn't feel different and she is grateful for the blessings of good health and sound mind."
Mrs. Fagan's birthday was feted with two parties over the course of the weekend. Her entire family—children, grandchildren and great-grandchildren—traveled from all over the country to celebrate with her at a Saturday birthday dinner at Juban's Restaurant and a reception held the next day at St. James Place for family and friends.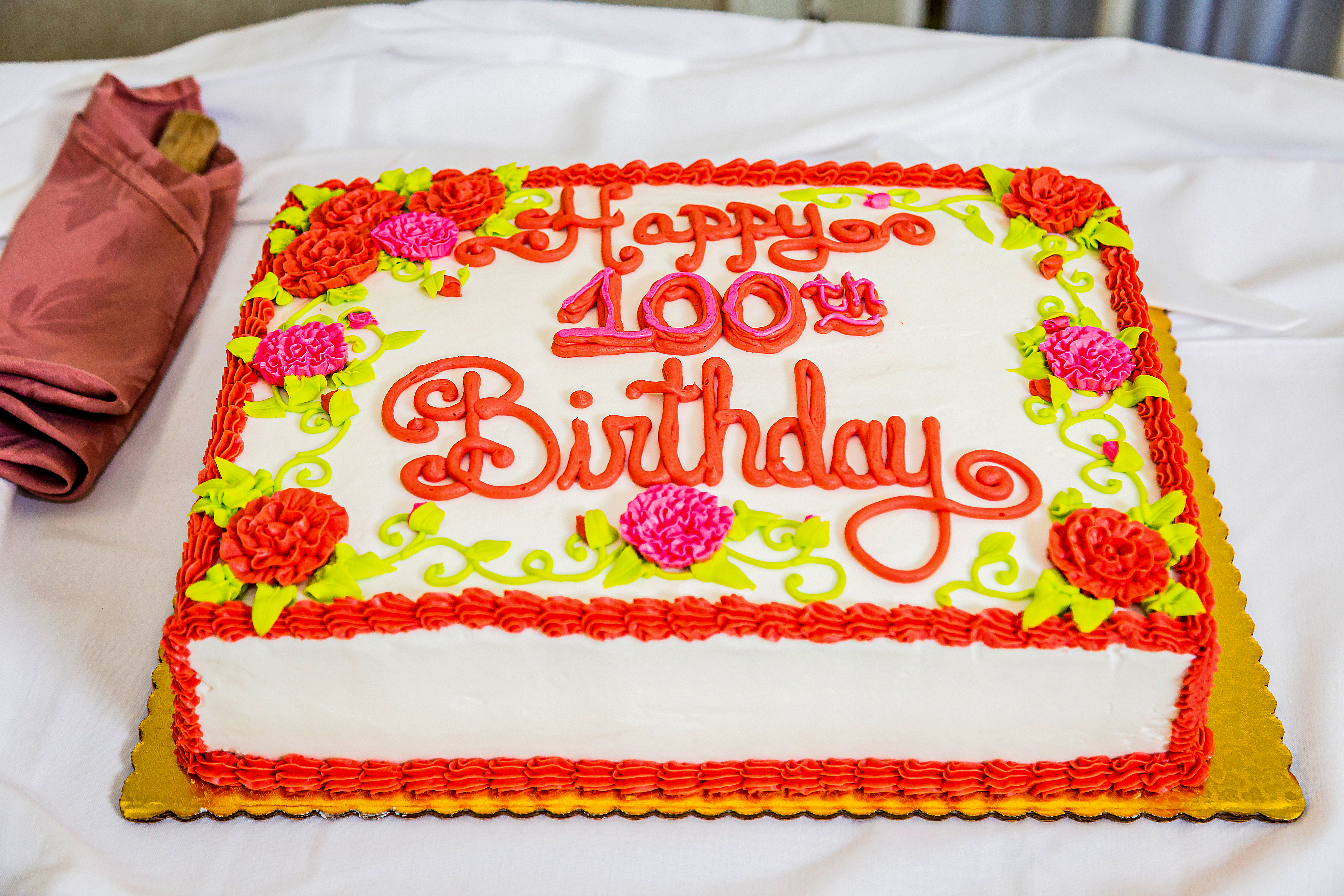 "Mother attributes her longevity to good genes, staying busy, and taking advantage of all opportunities that are offered to her," says Wright, who adds that the matriarch loved seeing so many loved ones together. Fagan's third child, a son, passed away in 2005. She has nine grandchildren and 17 great-grandchildren, and her late sister Orene Muse was the founding editor of the original Register magazine.
Fagan's professional career began in 1940 with a home economics degree and certification to teach at the high-school level in Cullman, Alabama. She married Louis Fagan in 1943 and returned to teaching in 1952. She taught high-school home economics at Pride and Glen Oaks high schools and in 1964 became supervisor of home economics for the State of Louisiana, visiting schools throughout the state to evaluate their home economics programs. She was re-certified to teach upper elementary education and taught sixth grade at Westdale, Glasgow and Highland Elementary. She also took courses at LSU in the CODOFIL curriculum to be certified and taught French at the elementary level.
Her teaching days may be in the past, but Fagan is still learning and keeping busy by playing bridge, poker and bingo and reading mysteries. "And I try to learn and remember people's names," she adds—a feat that's not so easy because she lives at St. James Place with a few hundred other retired residents. "As long as I can still think, then I can keep going. When I was 95, I began to believe I could make 100."
Fagan's life of adventures includes going skiing when she was 64, and her one regret is that she never learned to ice skate. "I miss driving because I was always on the go," she says. "I eat everything—plus a lot of fruit like apples."
Physical therapist Elizabeth Fife affectionately describes Fagan as a "boss lady who is very proud of her independence." "She's a fighter," Fife says. "She's definitely a sassy little thing."
"Mother was and is a loving, supportive and interested parent," says Hebert. "She is a kind person with an unlimited supply of patience. She has a wonderful sense of humor, and we laugh a lot during our visits with her. All in all, I am very thankful she is my mother. I have learned so much from her and hope to give to my children the gifts she has given us."