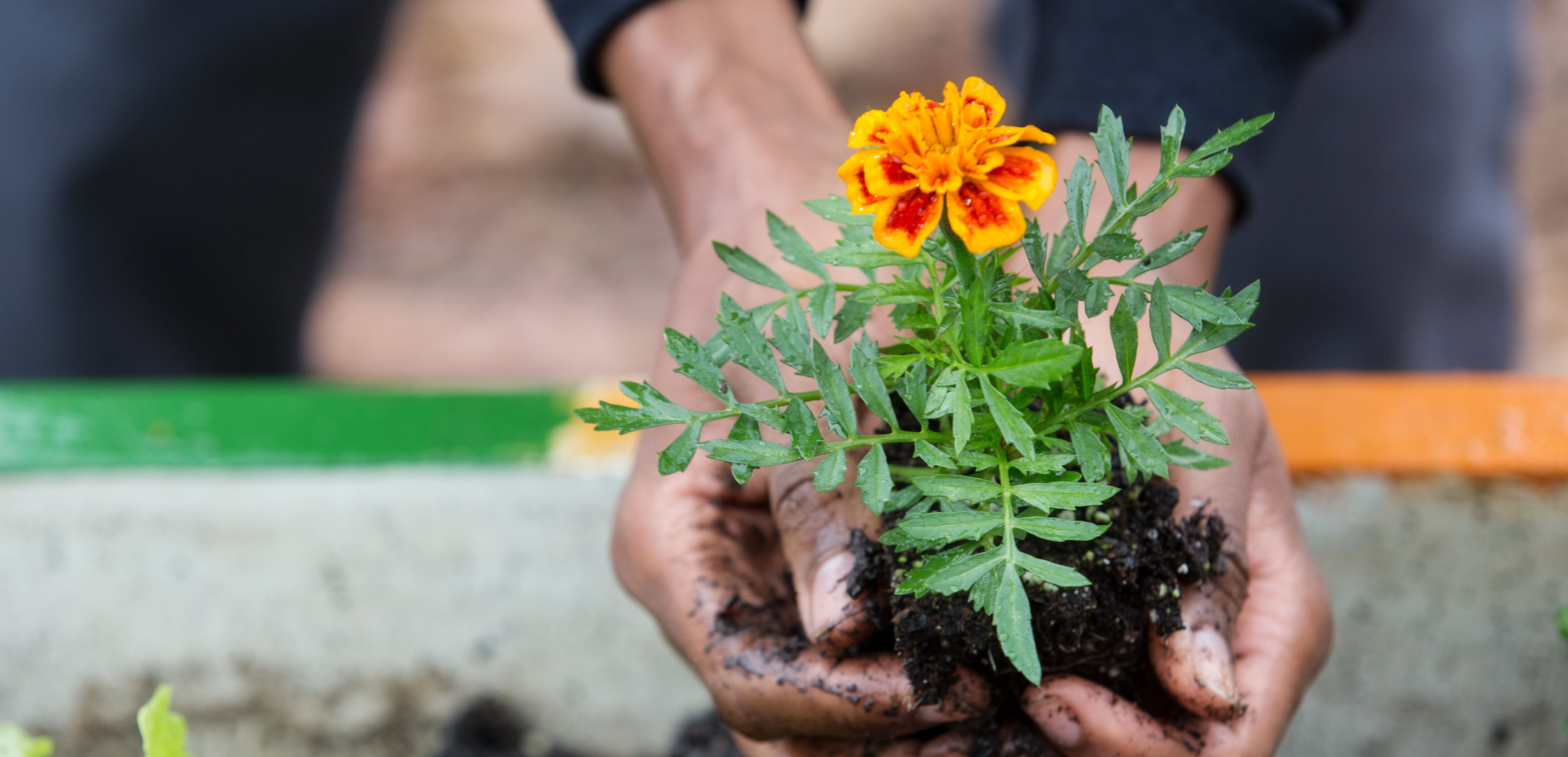 Rooted in Red Stick: Jacques Hawkins pushes for plant-based perfection
---
Jacques Hawkins is an urban farmer on a mission to make the Baton Rouge community a healthier place.
Soul Fresh Organic Company, the firm he founded last year out of his passion for a plant-based diet, offers garden development and maintenance services in mostly urban areas. Hawkins' customers include homeowners, restaurants, schools, churches and even homeschool groups, with the goal of helping to build and grow healthy communities, eliminate food deserts and install edible landscapes.
Back around 2014, at the tail end of his college years, Hawkins began in earnest seeking to understand his purpose and how it fit in with his desire to be a business owner. He began reading books to find what interested him and, thanks in part to an onslaught of Netflix documentaries that came out about that time, decided to try a plant-based diet. He started by buying produce at Whole Foods, but it didn't take long for him to dig deeper. He wanted to know what it would take to grow his own.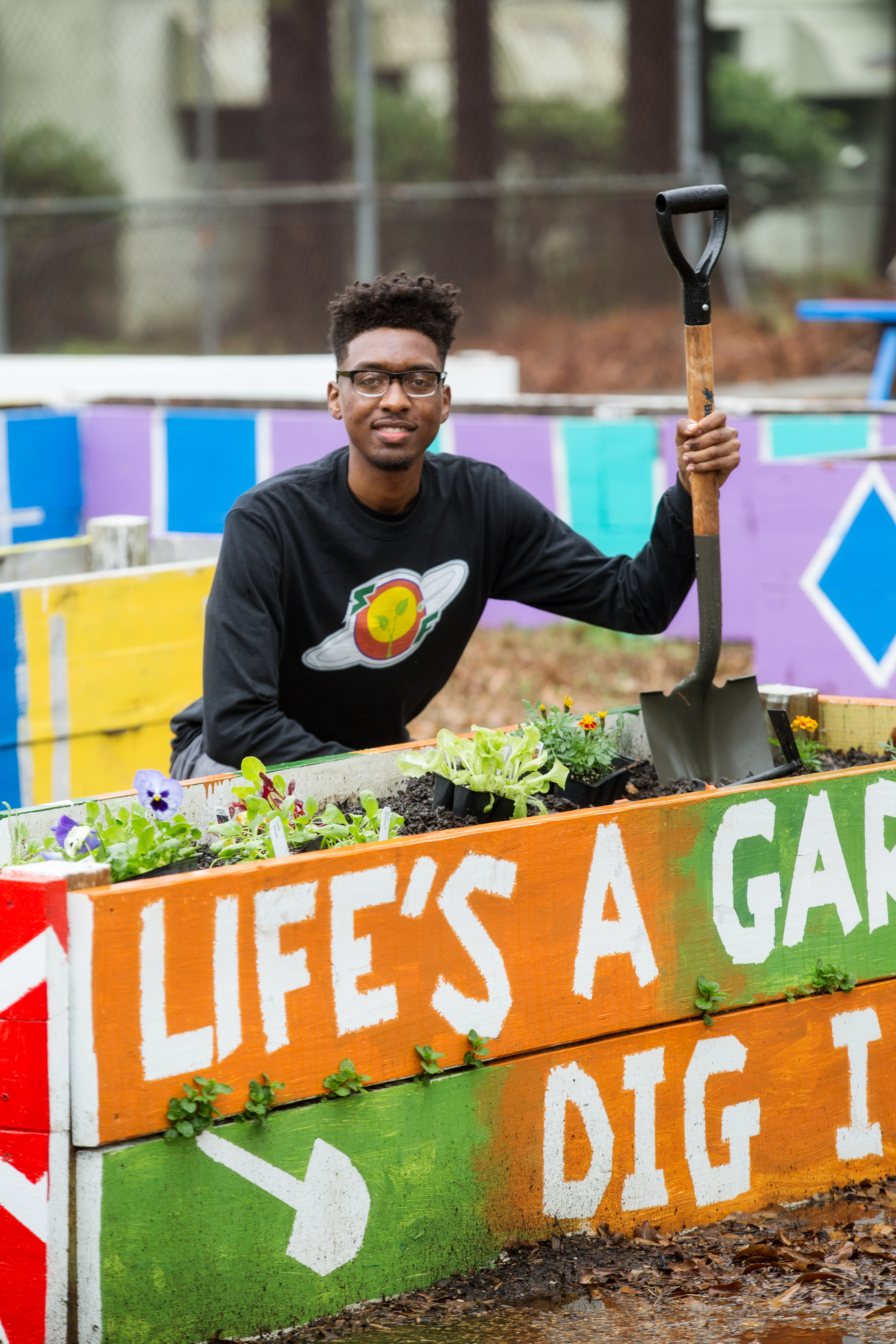 "I took it upon myself to read about urban farming and started a home garden with raised beds," Hawkins says. You could say the concept was in his blood; Hawkins' grandfather was a farmer in Arkansas and grew food for his large family.
Employing the tenets of square-foot gardening, Hawkins experimented with root vegetables like beets and carrots, and leafy greens like spinach, kale and mustard greens. He discovered a few things: first, having access to fresh produce cut down on frequent trips to the grocery store, and, second, his asthma disappeared, and so did many colds, viruses and headaches. Having what he calls a "conscious mind," Hawkins concluded there had to be a correlation between disease and what we eat.
Hawkins began volunteering at Fullness Organic Local Farm in Baton Rouge, learning as much as he could, picking weeds, harvesting for the farmers' market, and bagging produce for local restaurants. There, he gained experience and got to be around like-minded individuals. In May 2017, Soul Fresh was launched at the Pitch North Baton Rouge Competition. Hawkins didn't win, but he says he got a lot of encouraging words and ultimately got the opportunity to connect with other local organizations that have helped him along the way.
Hawkins targets food deserts in our local urban areas, where fresh produce is not readily available, and aims to help educate and empower adults and children to grow their own. "The kids are our future," he says. Educating them about healthy eating habits is crucial, "or their existence past us won't be very good."
On a recent visit to the Chicago area, where he lived until high school, Hawkins successfully began the indoctrination process for his own teenage niece and nephew. "I try to make them aware, watch documentaries, cook healthy stuff," he says. "They were receptive to it." When his nephew tried almond milk—and liked it—it felt like a huge victory for Hawkins in his endeavor to educate future generations.
Back in Baton Rouge, Hawkins was instrumental in bringing a Vegan Village to The Walls Project's MLK Day Festival of Service in January. At this mobile food market, participants were able to try "something healthy, new and different," Hawkins says, like vegan gumbo and Vietnamese cuisine. Also during the festival, which lasted several days, Soul Fresh Organic organized the planting of a fruit tree orchard at Southern University Laboratory School with the help of some LSU students.
Hawkins is also part of the network of the locally owned Maxine Firm, a group of nutritionists and wellness pros who work together to prevent chronic disease directly related to nutrition practices. "Chronic disease prevention grows on the vine, off the trees and out of the soil," he says.
The 26-year-old is now looking for the perfect property on which to start the Soul Fresh community garden—a lab of sorts where he can experiment with growing different types of plants in Louisiana's rich soil. In the meantime, you can find Soul Fresh out and about in the community, any time there is an opportunity to educate, serve and empower others in pursuit of a healthier lifestyle.