Rising above: Dima Ghawi discovers her place and her passion in Baton Rouge

Looking out on a crowd of thousands, it's all too easy for Dima Ghawi to remember a time when she never could have imagined herself on a stage at all, let alone speaking about how she got there.
Born in Turkey and raised in Jordan in an insular Christian community, Ghawi was taught that as a woman, she had no voice. Yet her voice was there all along, lying dormant until there was nothing left to do but let it out. Now as a sought-after leadership speaker and coach, that's exactly what she does every day.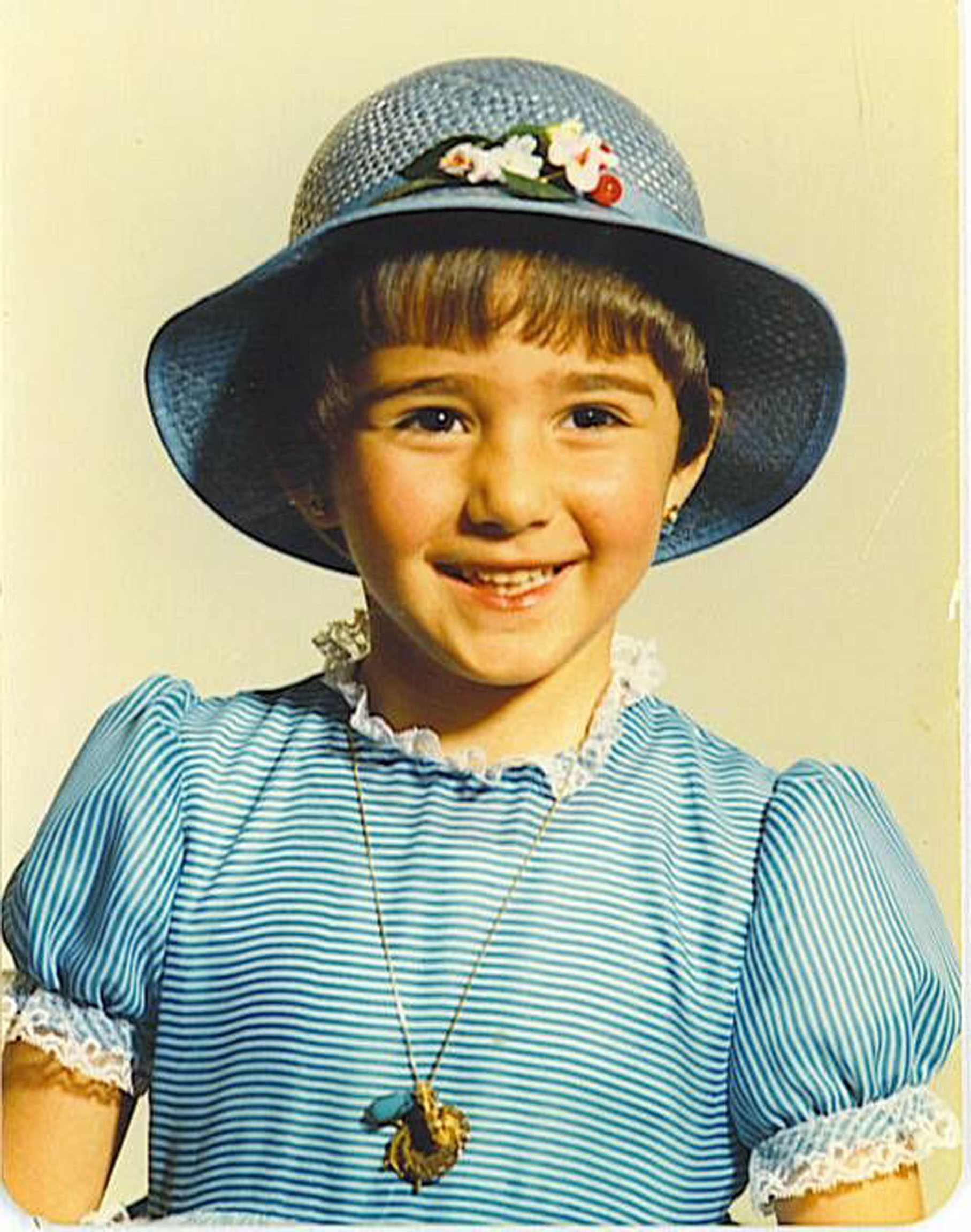 "As a young girl, I was taught about the expectations," Ghawi says. "I wasn't supposed to have any voice or identity. I wasn't allowed to leave the house alone until I was 18, and the only reason I was allowed to leave alone was to go to the university."
She studied economics at the University of Jordan and at 19 was introduced to her husband through an arrangement set up by her parents and some relatives. A year later, in 1996, Ghawi moved to the United States with her husband for his business. She looked forward to the freedom America promised but instead found herself more isolated than ever by the culture and family that followed the couple to their new home in San Diego.
"When we first got married, I was so happy and excited. I was 20 and I asked him, 'Why did you marry me?'" she recalls. "He said, 'Oh, because you are like the dough. I can shape you the way I want.'"
Looking back on that day, Ghawi finds it shocking that she was not offended. "He was shaping me the entire time of our marriage, and every time I was rising as the dough, he was pushing me down. But it got to a point where I couldn't be pushed down anymore. It became almost impossible for him to push me down."
By March 2001, with no privacy, no independence and shouldering the responsibility of her husband's debt from his failing business, she fell into depression.
"I realized I couldn't leave that marriage," Dima recalls. "It would be unacceptable. My family would not support it. But I also couldn't stay. I knew that wasn't a life I wanted. I was trapped between two terrifying fears."
Ultimately, she made the decision to leave that life behind. At 25, Ghawi moved into the only one-bedroom apartment she could afford in a dodgy area of San Diego. Having angered her father with her decision, she had to help her mother and sister escape from Jordan because of his threats to harm them if Ghawi didn't return to her marriage.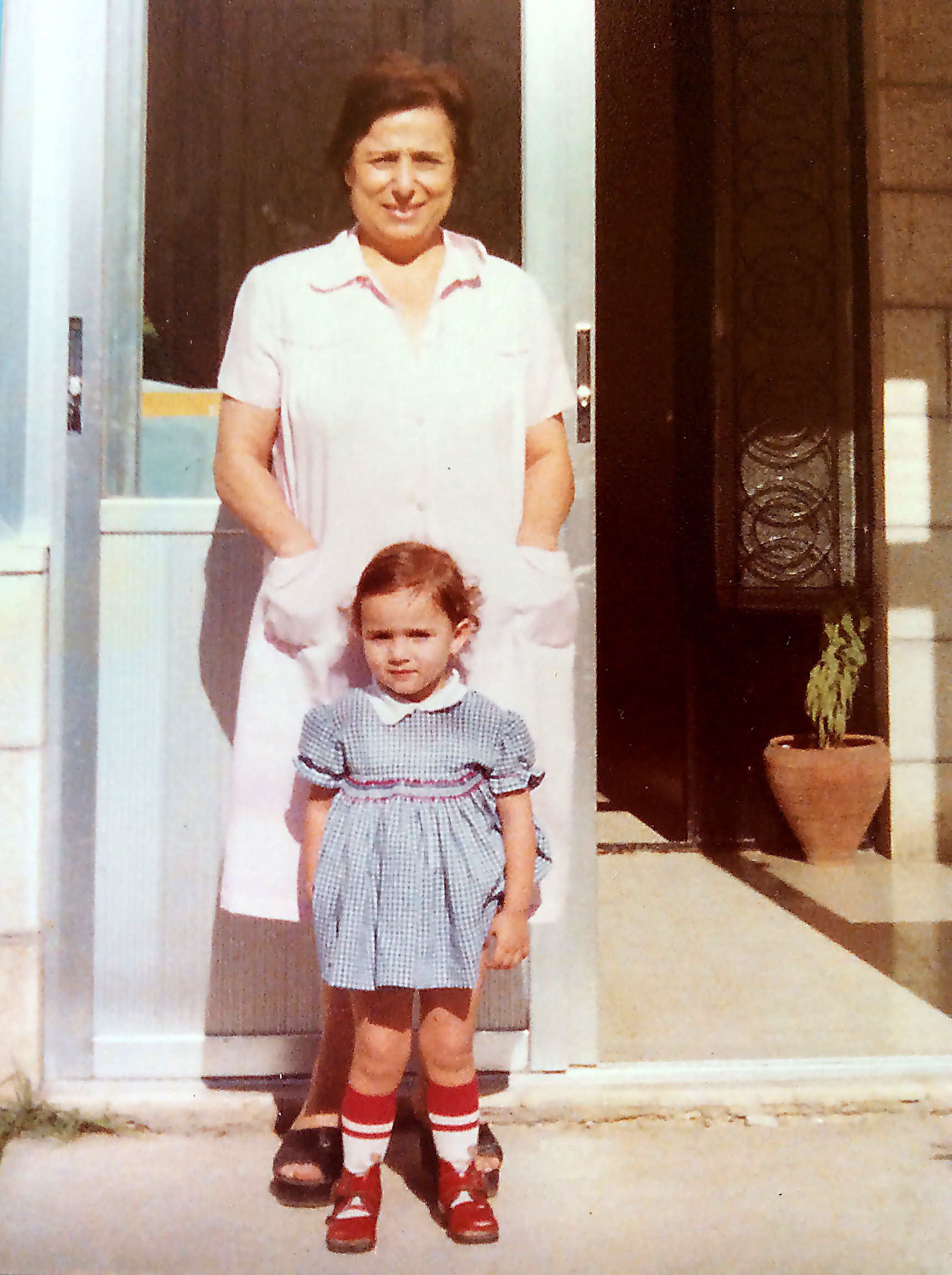 Through it all, she held on to the one constant in her life: her hunger for knowledge.
Newly single, independent and caring for her culture-shocked mother and sister, she went on to pursue her master's degree at the University of San Diego.
"That is when my world shifted," Ghawi says. "For the first time, I was interacting with people my age and learning about things I was passionate about. My eyes started opening up."
A professor encouraged her to take on a leadership position with a student organization. "I was raised to be a follower, but that is when I discovered, for the first time ever, that I actually have a leadership skill, that I enjoy developing people, that I enjoy creating strategies," she says.
Those skills landed Ghawi a position in IBM's leadership development program more than a year before she graduated.
Her work with IBM took her around the world and allowed her to gain invaluable global leadership experience. Then in 2013, IBM moved her to Louisiana as the talent development manager for its new Baton Rouge center.
"At that time, I didn't know anything about Baton Rouge," she recalls. "I didn't even know how to say the words … but I moved here, and I fell absolutely in love. There is something about this area, there is something about these people that I just felt connected with."
Ghawi quickly embedded herself in the community through volunteer work focused on developing women in information technology and STEM (science, technology, engineering and math) fields. She found she had a knack for bringing the city's siloed groups together, streamlining their efficiencies and growing their impact.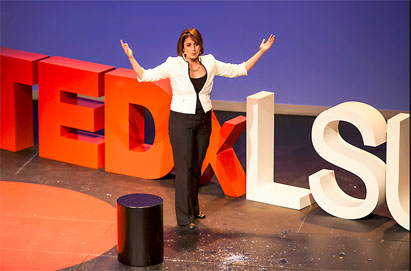 As the face of IBM in Baton Rouge, she quickly made a name for herself here. As a result, she was selected to speak at the TEDxLSU conference in 2014, an experience Ghawi describes as a "major shift" in her life, because it was the first time she actually shared the story of her past and how it transformed her into the leader she is today.
Since then, companies and conferences have been reaching out to Ghawi, asking her to talk about her story to influence people. So in July 2015, on her 40th birthday, she left IBM to pursue a new career and discover a new identity as a leadership speaker, consultant and coach specializing in employee engagement and people empowerment.
"When I left IBM, I decided to stay [in Baton Rouge], and everyone was so confused about that," Ghawi says with a laugh. "What I love the most is the sense of community, just how close people are, and I missed that. I haven't had a sense of being part of a community since I left Jordan, and here I am part of it again, but [the difference is] here, I don't feel judged. I feel loved, and that makes me want to do more and more to serve the community and help people. I love being part of it, and the more I give speeches and do volunteer work, it is just helping me build roots for the first time."
One way Ghawi is making an impact in this community she now calls her own is through developing the She Geauxs Women's Leadership Conference, set for November 16 at LSU. In the midst of planning for the conference and writing the keynote address she will debut there, Ghawi has also been working nonstop to build her business and her brand. She has also found the inspiration for two new books. In January 2017, Ghawi plans to publish the first, Breaking Vases, which will tell her story in a way that makes the reader feel like they are looking through an old photo album of her life. Breaking Vases will be followed in June 2017 by a second book that includes lessons in leadership, along with an online workbook that will help people identify the limitations and insecurities that hold them back.
"With every speech I give, everything I touch, I am bringing my story," she says. "My motive is not to only share the story but to use it to help people rise and become better and become motivated to live the life they deserve."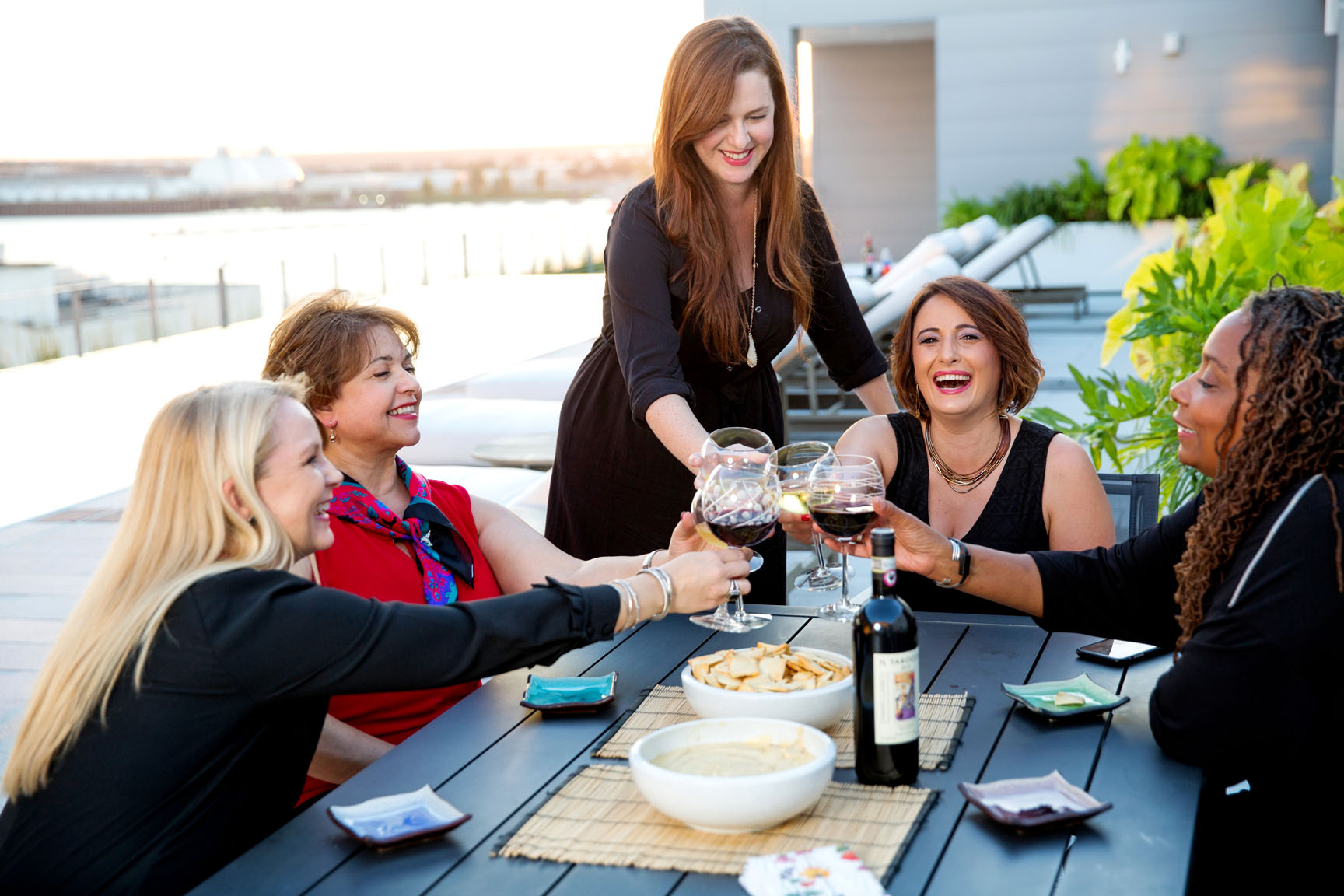 Because of the lessons she learned and the self-awareness she gained from reconciling her own past, Ghawi's life in Baton Rouge is a much different story than when she first arrived.
She has wholeheartedly embraced southern living.
"When I'm not working, I'm usually with my friends enjoying the food," Ghawi says. Although it's not easy being a vegetarian in Baton Rouge, Ghawi has developed a passion for seafood. "I love crab cakes so I can tell you my whole rating of crab cakes in the city, " she says. "The best one, and you'll be surprised, is at the Radisson Hotel. They have the best crab cake sandwich in town."
Having learned from her grandmother how to cook at a young age, Ghawi also enjoys making Middle Eastern food. "I don't brag about anything, but I make really, really good hummus, and I love to share food. I remember my grandmother, when she used to cook, she would feed everyone in the neighborhood … so when I make Middle Eastern food that is when I usually reach out to my closest friends."
Ghawi also makes a point to visit her mother, sister and nephew in San Diego at least three times a year.  "I am very close with my family," Ghawi says. "I love that we have Skype and FaceTime now, because I'm able to see my nephew and read him books over FaceTime."
Looking back on her career and her life thus far, Ghawi describes herself as resilient. "There are always challenges," she says. "It is never easy, but there is always a way around them." 
For more information about Ghawi and her business, visit dimaghawi.com.
---
She Geauxs
Attendees at the She Geauxs Women's Leadership Conference on November 16 at LSU's Cook Conference Center will be engaging in a new kind of professional development—one that aims to empower women in an atmosphere of encouragement and support.
"Most of the women's leadership conferences that I have attended were focused on the challenges that women face in the workplace," says conference organizer Dima Ghawi. "I want this conference to focus on solutions."
Ghawi says she and the other organizers, LSU faculty members who share her vision, carefully selected speakers who could provide attendees with the tools to make a difference in their personal and professional lives.
The full-day event starts with a sunrise yoga session and features two keynote speakers, including Ghawi, along with interactive breakout sessions and panel discussions before concluding with a networking happy hour.
Click here for details and registration information.