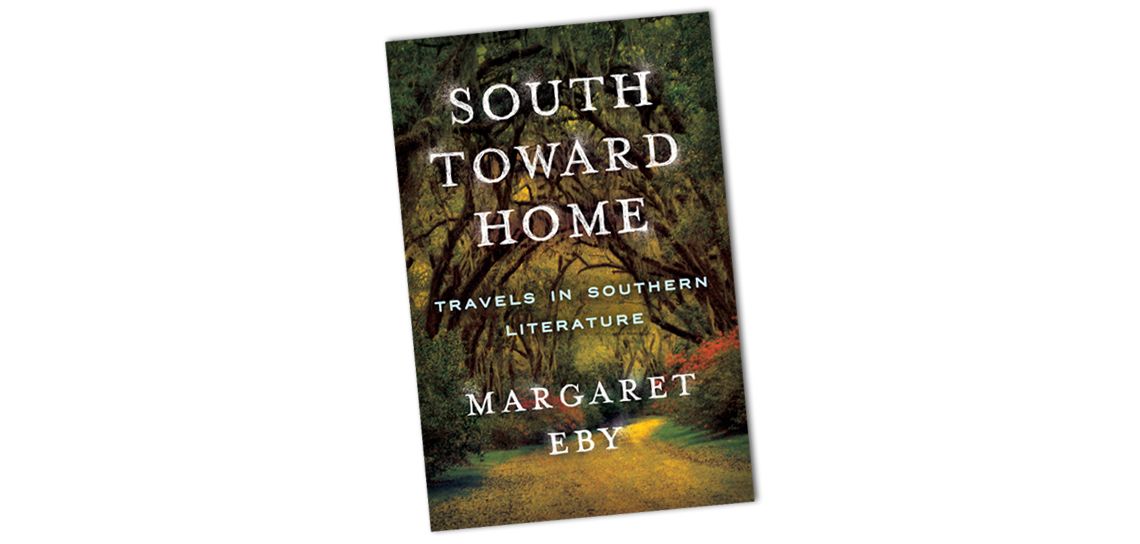 Reviewing Margaret Eby's new book, South Toward Home
Think about it: when was the last time you heard anyone discuss at length the literature of the Pacific Northwest, the Midwest or the North? But mention names like Faulkner, Capote or O'Connor, and the imagery is clear. Saturated with Mississippi small towns, Gothic mishaps and Georgia peacocks, the South stands alone in storyland. But why? Intrigued by this question, writer Margaret Eby uses her new book South Toward Home: Travels in Southern Literature as an odyssey in essays, trying to discover the reasons for Southern literature's unique place in the American anthology.
Starting her journey in Eudora Welty's Jackson, Mississippi, Eby guides readers through the author's inspirational haunts, from plate lunches at the Mayflower Café to the murder mysteries lining the shelves of now-defunct Choctaw Books, which was Welty's favorite bookstore. Eby does the same with writers including Harper Lee, Barry Hannah and John Kennedy Toole, bringing readers into the hustle and bustle of their hometowns and literary landscapes.
"It was a vast conversation about the region," writes Eby of her mission, "the creatures that lived there, the mannerisms and myths that became entwined with the place. The South is not just the setting, it's the soul of the thing."
Then again, Eby is sure to accentuate the vast differences that exist within the genre. Richard Wright, for example, was a black writer who also spent part of his childhood in Jackson but who wrote of experiences far different from Welty's. His work highlighted controversy, exposing the difficult themes of racial tension and universal suffering juggled by authors caught in the midst of them.
Eby, an Alabama-raised author who now lives in New York City, calls her search for the literary South an "ongoing cartographic exercise," constantly changing boundaries and building mythologies set in ruins and spurred by paradox. Southern writers bear a unique burden, she suggests, of preserving and meditating on the fraught history of their region. But Eby's mysterious journey, in the end, leads to one place we can all relate to. In Welty's immortal words, "Southern writers do not need reminding of what our subject is. It is humankind, and we are all part of it."