Return to Rosedown: Luckett Farms brings fresh crops back to a centuries-old plantation home

---
With its rolling hills and fertile ground, the Felicianas have long been an Eden for farmers in the South. Two hundred years after the original owners first broke ground for planting, Derek and Kacie Luckett of Luckett Farms are bringing fresh new crops to one of the area's most esteemed locations—Rosedown Plantation. The couple entered into a long-term partnership with the state of Louisiana—which runs the property as a state park—to utilize about 250 acres on the site.
"We are so excited for the opportunity to cultivate the land and preserve history at this historic site," says Kacie. "This fall, we are inviting the public to Luckett Farms at Rosedown Plantation to experience it for themselves."
The Lucketts are a first-generation farm family now growing fruits and vegetables on 30 acres in Central and Pride. They sell their wares through the Red Stick Farmers Market as well as their community supported agriculture (CSA) program. But in addition to farming, Kacie has a passion for educating the public about agriculture and plans to use the Rosedown property as a place to get the public involved.
"Through my experience with our farm, I really felt like there is a need for people to see the process of agriculture up close," say Kacie, who plans to include a pumpkin patch, corn maze, educational activities and farm tours on the site. "We want to give them a glimpse of what we do and how we do it. What goes on behind the scenes. What a tomato looks like on the vine."
Guests will have the opportunity to explore the pumpkin patch and even pick one to bring home. Wandering through the 12-acre corn maze, visitors will see signs offering insights into the growing process while guiding them along the way. And a hayride will escort guests on a grand tour of the fields and crops. The entire process and cycle of growing will be there for the picking.
"The end goal is that people will leave here knowing something about agriculture that they didn't know before," says Kacie. "We are excited to host families, school and church groups as well as social events."
The Lucketts have farmed full time for 12 years now. As a child, Derek always loved to plant and watch things grow. After their youngest child was born, he came home and plowed up the backyard. The hobby soon became a full-time operation with three plots of land and the whole family involved. And because they sell directly to consumers, Kacie recognized the need to integrate education into their work as a farm and a family.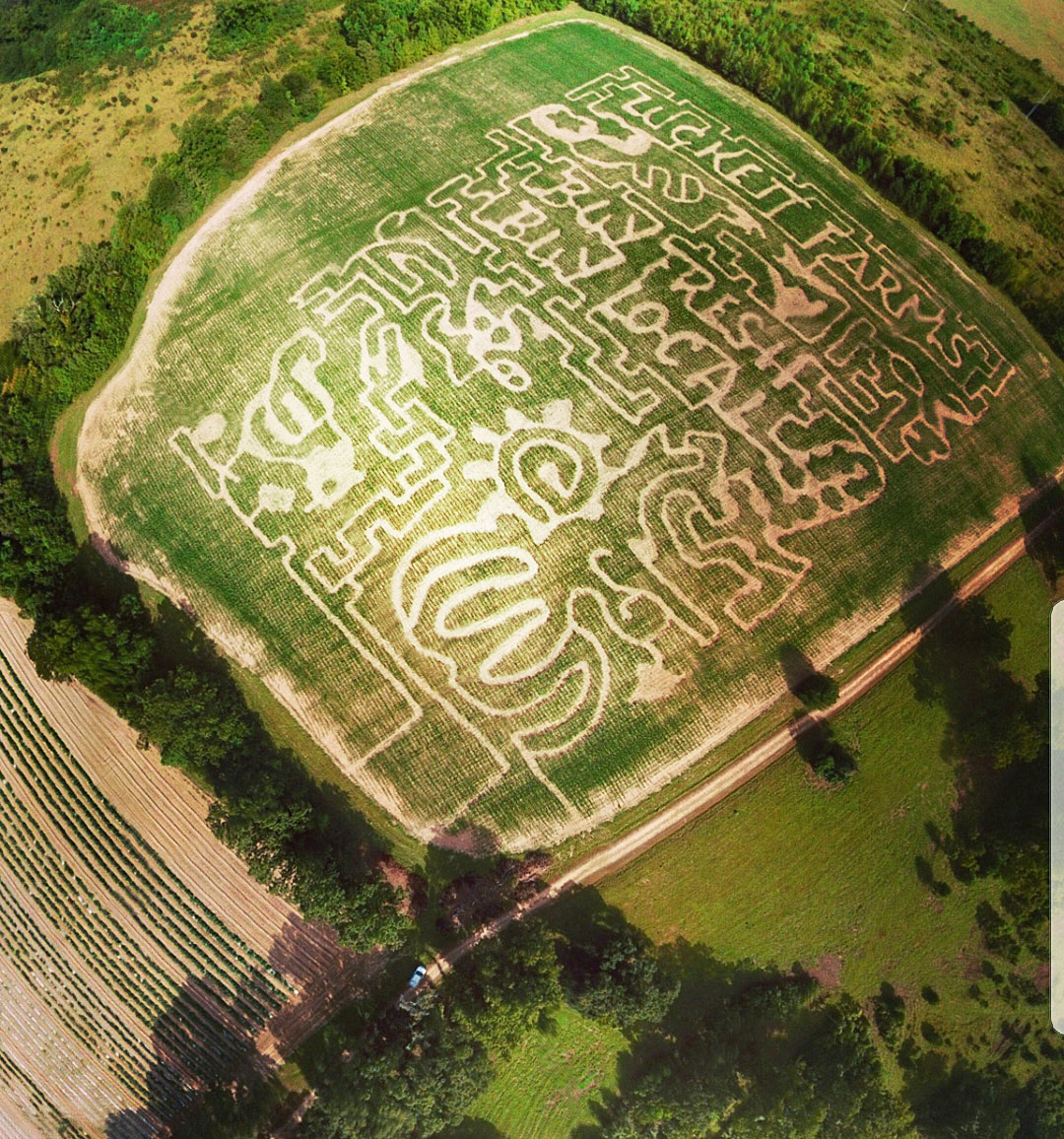 "A lot of people in the CSA program have asked about coming to the farm, to see what we do," she says. "And then people at the farmers market often ask for things that aren't really in season, and they just don't know any better. I didn't know either before we started doing this, so I want to offer people that chance to learn."
Though farming at Rosedown looks much different than the large-scale operations of times past, Kacie says she enjoys the way this project interacts with the land's iconic history of farming. In the diary pages of Rosedown's original plantation mistress, Martha Turnbull, Kacie has found inspiration and a special appreciation for this history of the land.
"She grew everything their family used to cook," she says. "I think it is so neat that we are now replicating that 200 years later."
The Garden Diary of Martha Turnbull, Mistress of Rosedown Plantation, published by LSU Press and edited and annotated by Suzanne Turner, reveals that Turnbull, in addition to her ornamental gardens (once the largest private formal garden of the 19th century), also had an avid passion for agriculture. Her diary documents her endeavors with herbs, celery, salsify, artichoke, eggplants, strawberries, pineapples, radish, mustard and dozens of other fruits and vegetables.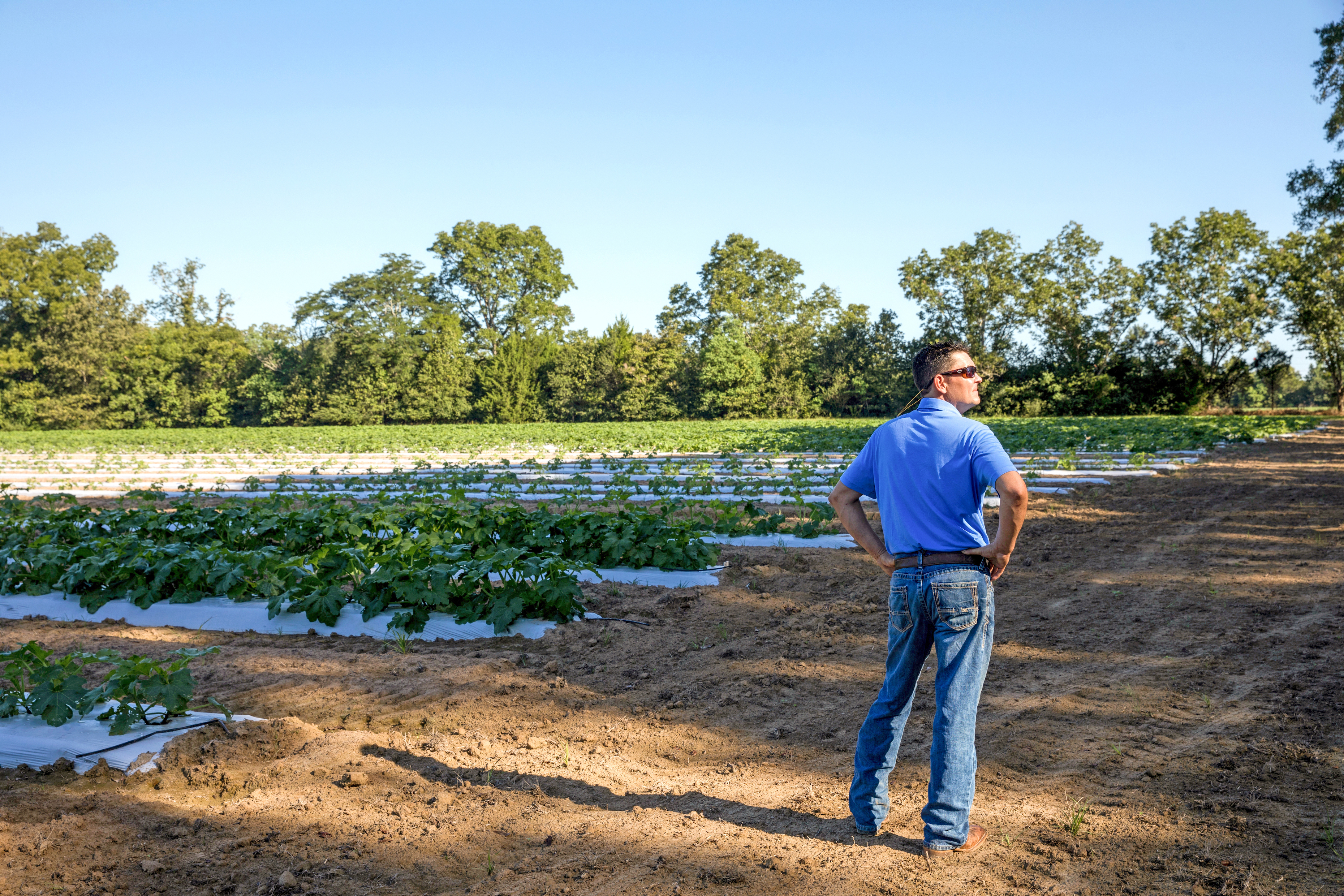 Luckett Farms' operation at Rosedown mimics Turnbull's zeal, cultivating more than 50 varieties of fruits and vegetables, including many that she herself would have planted all those years ago.
"Growing healthy food for our family and community has always been our passion, but teaching others about what we do is my aspiration," says Kacie. "Hopefully, we are able to inspire a few young farmers as well."
Luckett Farms tours will operate from mid-September through November, following the operating hours of Rosedown from 9 a.m. to 5 p.m. daily. For more information, visit luckettfarmstours.com.