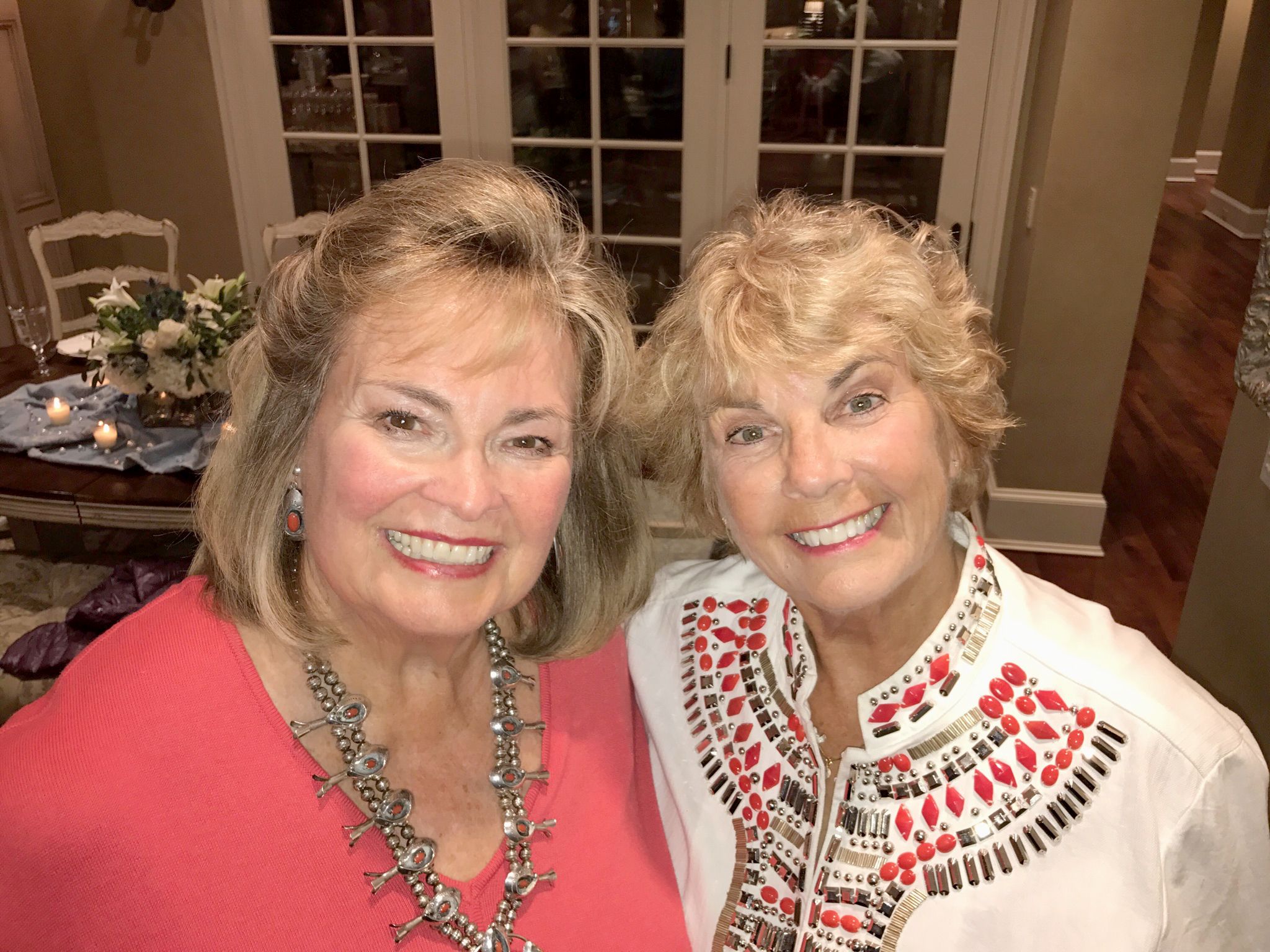 After the reign: Former Miss Americas reflect on fame and the camaraderie among crown holders
"There she is, Miss America…" This is a very familiar musical phrase to those of us who remember Bert Parks at the annual pageant. Not so, though, to a younger generation who might not even recognize three of the former title holders: Lee Meriwether, who won the 1955 title; Jacquelyn Mayer, who wore the crown in 1963; and 1965 winner Vonda Kay Van Dyke.
These are no longer household names, and they may seem to represent an era that is outdated. But I know two of these ladies well. In fact, Vonda and I are best friends, though we have absolutely nothing in common. She's perky; I'm not. I'm older (and wiser!). She can sing, and I can't even carry a tune. We met the year after her crowning, when I needed a celeb for a fundraising event. Even now, we talk on the phone once or twice a week.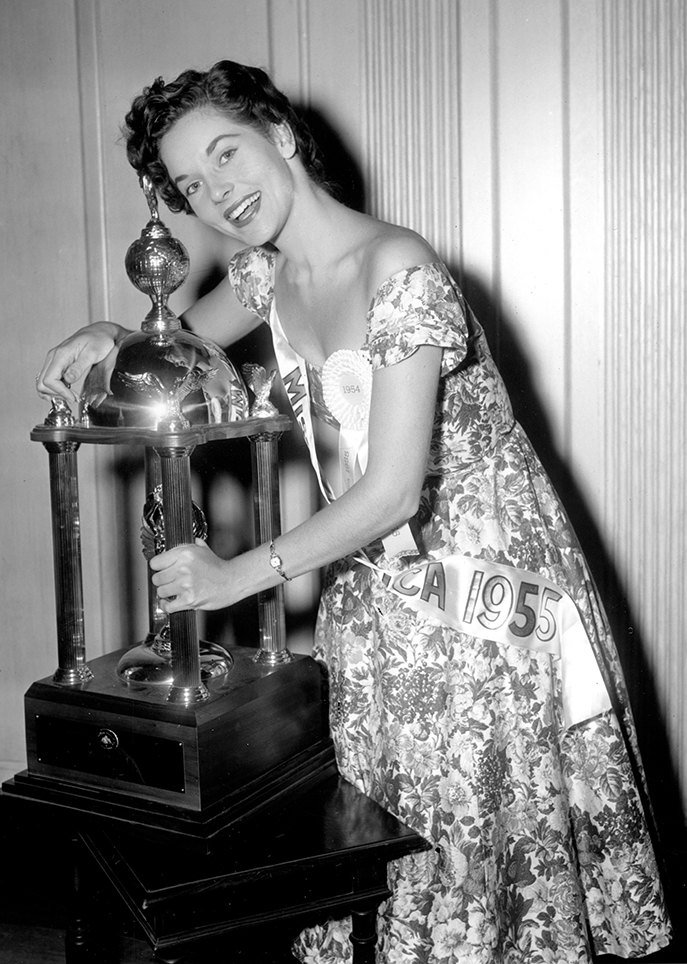 I met Lee during her Barnaby Jones days, when I prevailed upon her to help me with a cancer telethon I was hosting and producing. Through the years, we have connected at a variety of occasions, and about four years ago she even visited me in Florida. So as this year's Miss America pageant approaches on September 10, I thought it would be fun to find out a little more about each of these pageant queens and their lives beyond the big stage.
How do the contestants who captured the famous title feel about aging, maturing or just plain getting older? Meriwether, the most well known of the three, still defies the image of the aging actress. At 82, she remains active and is quite stunning. But the affable former title holder doesn't quite see it that way.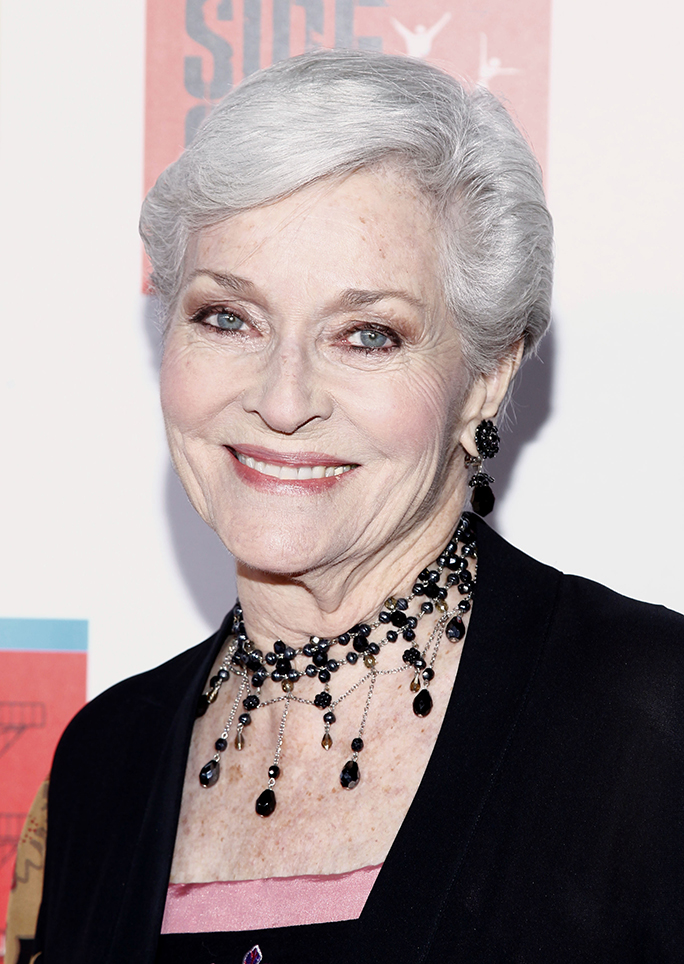 "I see myself as Miss America only in September at pageant time. Every day, I try to look less and less into the mirror," she says. "The wrinkles are appearing faster and faster. My warnings to you younger women are to stay out of the sun, stay away from tanning machines, and put sunscreen on, especially on your hands. I didn't when I was younger, and they look 20 years older than my face."
Mayer, now 75, has her own perspective on the passage of time, considering that she had a stroke when she was 28 and is currently a popular motivational speaker. "I see myself as an independent, fun-loving senior who loves life and wants to be involved with my children, grandchildren, friends and people who I have not met yet," she says. "Life is such a gem, and we need to take advantage of everything we do with each other."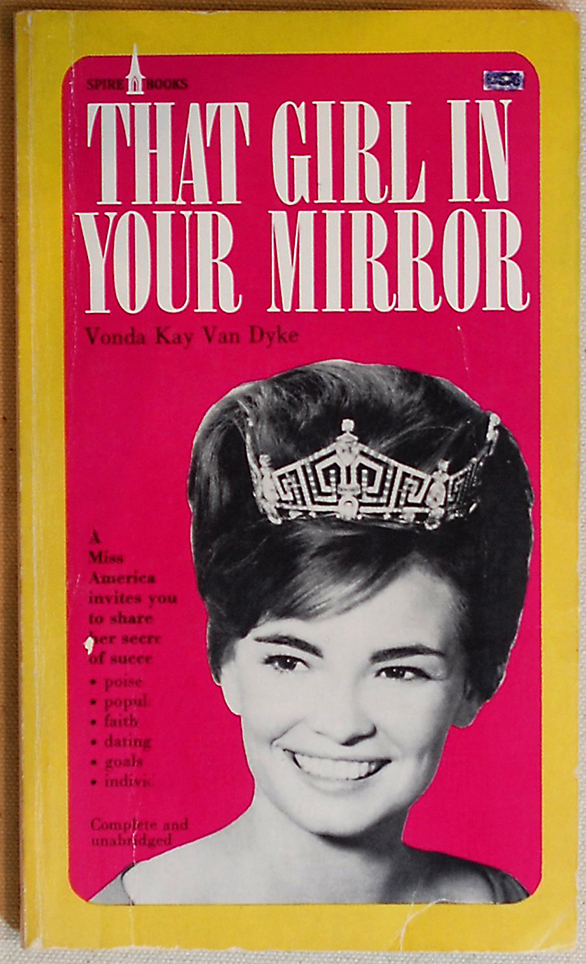 Van Dyke, who is 74, repeats the question: "Does age bother me? I think it is kind of fun to see my face every morning and view how it has changed just a bit from yesterday! Of course, my eyesight has failed some, so I tend to stay more positive about the way I look in that early-morning mirror. I am curious, more than dreading, about how I will look in a year or two or three or 10. So I would have to say no, it doesn't bother me."
Van Dyke was the first Miss America to use ventriloquism in the talent portion of the contest, and the only title holder to also be named Miss Congeniality. "Staying young and beautiful is a lot more than cosmetic," she says. "Attitude is the key to staying young. It is being open to new ideas. It is thinking positive thoughts. It is making the people around you happy. Daily and nightly moisturizers are a must for me, and after 40 years of using them it does show on my face. I know if I take care of my skin sometimes I can get by with just a dab of lipstick."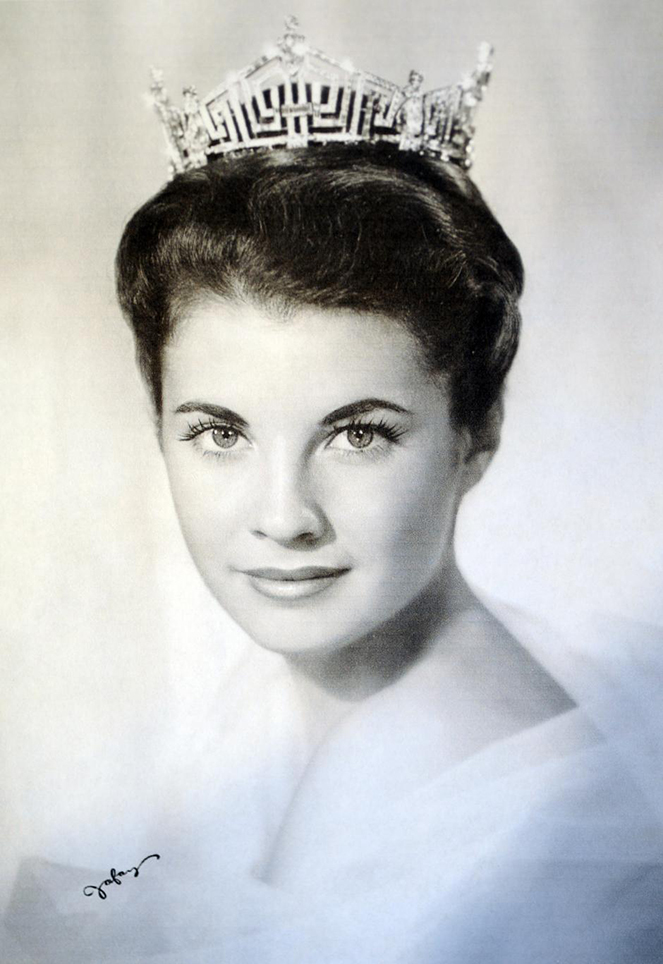 This year's pageant will air on ABC live from Atlantic City. Meriwether and her two daughters will be there as usual. "I always enjoy going back and seeing old friends and Atlantic City," she says.
However, Meriwether confesses that the year she was a judge was not easy. "Judging is extremely tough for me, as I've been there and I know what the girls are going through," she says. "Plus, as judges, we are sequestered."
Jackie Mayer says she looks forward to attending the pageant each year. "I so enjoy returning because of all the women who have gone before me and the ones after me," Mayer says. "Of course, there are more women after me at this point in my life. We are forever Miss Americas, and we come together because we have all had this fantastic year of traveling and meeting people, we have all walked the runway, and now we share in our ideas and feelings and love that we have between us. And we do love each other as sisters."
Van Dyke, too, participates annually. "Do I enjoy going back? Well the clothes, hair and makeup are a bother. And the schedule is sometimes rough. But it is always great to be a part of such an outstanding scholarship organization. And each year it is a thrill to welcome a new Miss America sister. I almost always tear up a bit when she is crowned."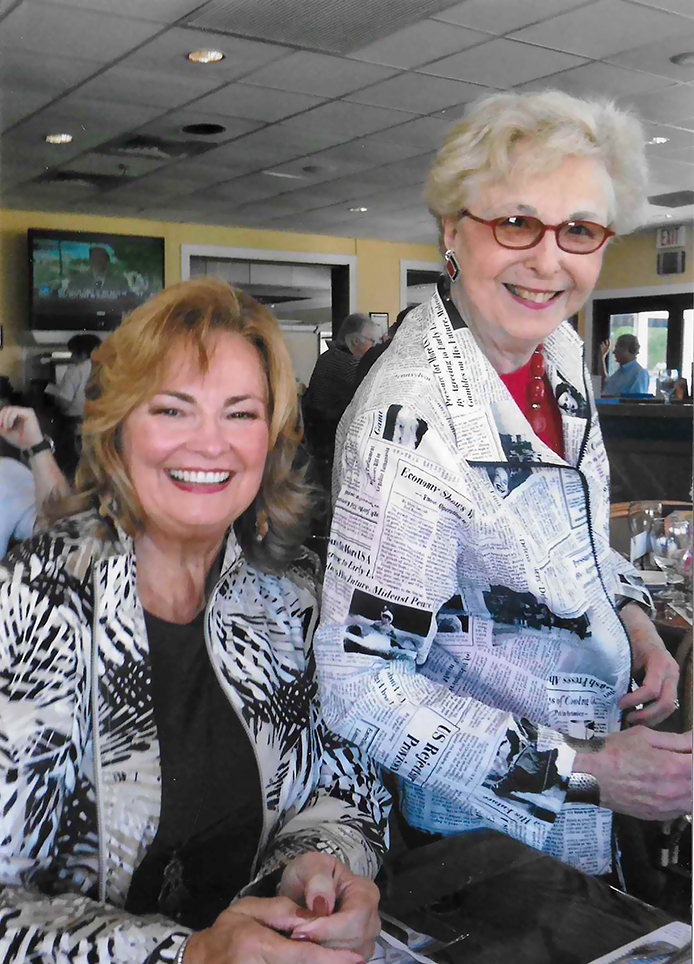 The years between runway strutting and today have stretched quite a bit for each of these three. Meriwether gained fame as Catwoman and Barnaby Jones' secretary, and she is also known for her role as actor John Schuck's wife, Lily Munster, on the late-1980s sitcom The Munsters Today. Meriwether also had a recurring role as Ruth Martin on the soap opera All My Children until the end of the series in September 2011, and she is still often seen as a guest star on such current TV shows as Hawaii Five-O.
Mayer continues her dedication as a motivational speaker who talks about overcoming life's obstacles and, as she puts it, "how we can approach them one day at a time, always be positive, ignore the disapproval of others, and most of all, find your own significance, which is giving of yourself to others." "I love to speak to women's associations and to the staff and patients of hospitals and rehabilitation centers and community centers,"
she says.
Van Dyke says she views herself as "just another one of your friends or neighbors." "I was a true celebrity for a year," she says. "For some people, longer than that, since I did perform as a singer and ventriloquist and speaker for 17 years or so after my reign. I also wrote five books and wrote monthly for a couple of magazines. But once I shed the title, I did not have to weigh the answer to every question asked of me. I could simply answer from my heart. In other words, I don't have to be politically correct with my friends. I don't have to wonder if I will be misquoted. One title I hope I hang onto for my entire life is the title given to me at Miss America of Miss Congeniality. I want to always be kind, considerate, friendly, compassionate and caring."
Do the former Miss A's enjoy getting together at the pageant? Van Dyke answers with a quick yes. "I go mostly to have a chance to see and visit with other Miss A's," she says. "Many of us have really bonded over the years. A lot of us stay in touch between pageants. We even started having a Miss America retreat three years ago. About 18 of us gathered in February. I find it very exciting to have something in common with exceptionally uncommon women. A lot of type-A personalities makes for a room fully charged. We not only have fun but are good at hugs and healing hurts and are free with advice from our deep well of personal experience."
By the way, Meriwether was a co-star in the 1969 movie The Undefeated, which was filmed in part in Baton Rouge. Van Dyke has also spent time enjoying south Louisiana cuisine when she visited me. "And I'm coming back as soon as it cools off," she adds with a laugh.
For today's younger generation, September means time for football hoopla, while we oldies (but goodies) gather around the TV and do our own kind of scoring! And there might be more local points being tallied this year , since the current Miss Louisiana, Laryssa Bonacquisti, will be following in Van Dyke's footsteps by showcasing her talents as a ventriloquist.