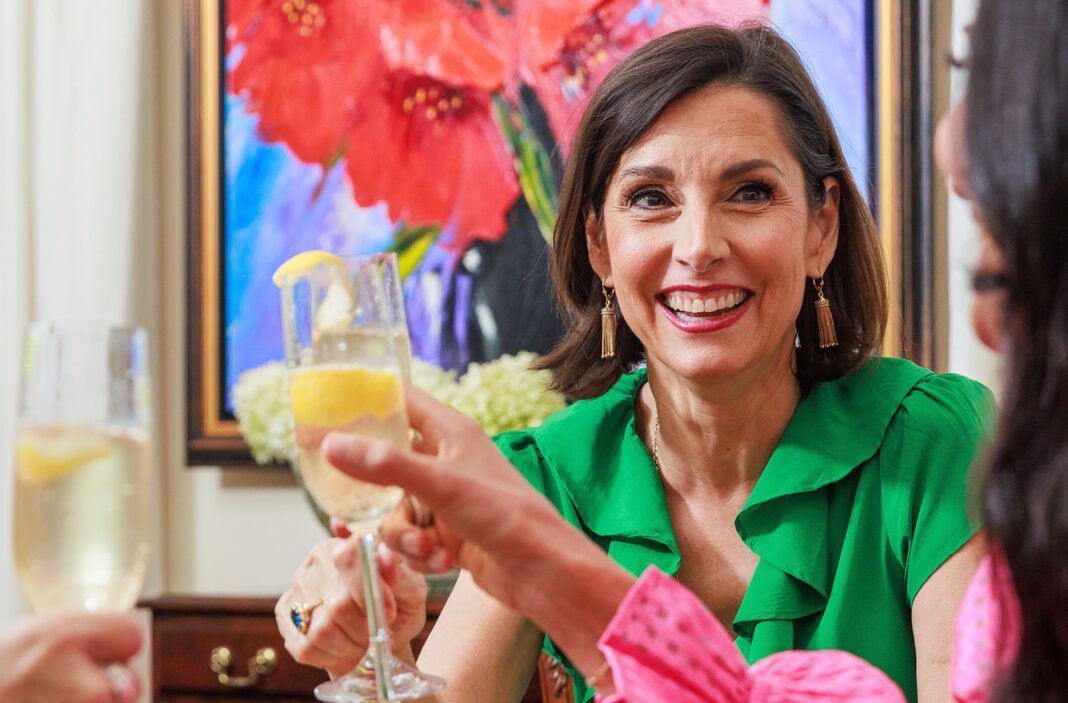 Personal Deadline: A former inRegister publisher's alcohol-free journey
---
Nothing motivates like a deadline. I learned this during my decade-plus career with the multi-media publishing company that produces this magazine, Business Report and 225 magazine; where weekly deadlines loom large, and procrastinators don't last long.
During my time with inRegister, I had the thought-provoking privilege of writing the publisher's column, which was rarely turned in to my editor before it's due date. Nearly 10 years later, the deadline that motivated me was a personal milestone anniversary.
I popped out of bed before sunrise on January 14, 2023, went to yogalates class and emerged determined to put in writing the highlights of a journey that started exactly one year before, with hopes of sharing my story to benefit others.
2022 rang in with a whimper, the collateral damage from the celebrating and a nasty virus left me feeling sluggish and blue. After putting it off for years, I made an appointment to see Gunjan Raina, a concierge medicine doctor who had been enthusiastically recommended to me by friends. After a battery of tests and a long, cringe-worthy questionnaire, I found myself face to face with Dr. Raina, who homed in on one section of the survey and my responses to questions related to alcohol consumption.
I had never answered questions on a medical form quite as detailed and personal—or, perhaps, never answered them so honestly. Are you concerned about your alcohol consumption? Check yes. I was not drinking to intoxication regularly, but there were too many times when I was polishing off much more than my professed "two glass limit," especially if it was what I classified as the "good stuff." Like that time a few years ago on Christmas Eve. I drank more than 750 ml of a pricey pinot noir and was so hung over that I completely missed the joy of Christmas morning with my grandchildren, as well as the better part of two days.
I shared this with Dr. Raina, as well as concerns about how I had been having internal conversations and making deals with myself about what and how much alcohol could be consumed on any given day and time. Slowly, insidiously, wine had become an important part of everything from cooking dinner for my husband to my grandchildren's birthday parties.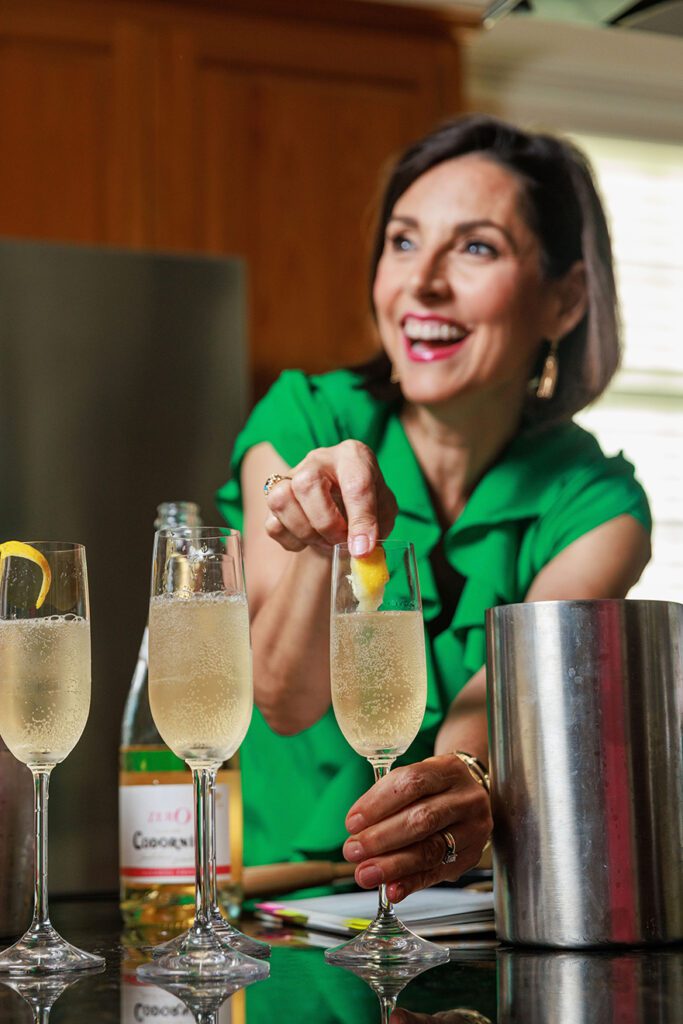 Then came negotiation and the quest for moderation. It sounded like this: No drinking during the week. Only two glasses of wine with dinner. Drink water after every drink. Champagne only if they have one of my favorite labels. It's not worth drinking if it's not the "good stuff." No alcohol before 5 p.m. All the planning of what to drink on any occasion started to take up too much head space. There was constant breaking or modifying of the parameters I had set for myself. I had a haunting, underlying feeling of being unhealthy and wanted to feel better.
Dr. Raina listened, shared some personal experiences, gave candid feedback and recommended that I read the book This Naked Mind by Annie Grace. I read it so fast, I had to read it again. Then, I consumed the audiobook, related podcasts, and, within a week, I had chosen the day to start the author's 30-day alcohol experiment.
With Mardi Gras season approaching, there would be no perfect time to start, so I chose January 14.  Two of my daughters, my goddaughter, son-in-law, other close family and serendipitously, Dr. Raina, were all born on the 14th. Lots of good things happen in my world on the 14th.
Armed with nascent knowledge about the effects of alcohol, a bit of biology, chemistry (BTW: all alcohol is flavored ethanol) and a fresh understanding of cognitive dissonance, I started what I thought would be 30 days to learn how to moderate and control my drinking. Then curiosity took over. Once I understood what alcohol was doing to my body and my brain, I could not stop researching. I was consuming "sober-curious" content and learning the advantages of being alcohol-free, diving into the why. I was living "aha" moments daily. I rapidly replaced FOMO (fear of missing out) with JOMO (joy of missing out). I learned much later in the process that I had experienced what some call "spontaneous sobriety."
I was committed to trying to understand why I drank, seeking answers one day and one alcohol-free event at a time.
It started with an honest self-assessment inspired by studies on mice. The mice that had been given alcohol were much less able to deal with stress. I wondered: Am I making my life more stressful by drinking? The only way to find out was to stop drinking and to not stop asking questions. What I learned from researching the answers to my questions was that every reason I thought I liked to drink could be easily disproven.
I learned that drinking alcohol was about habit, fear of missing out, visual cues, mental programming, the first few sips and the first 20 minutes. After the first 20 minutes, it was all downhill. I spent the rest of the evening chasing the buzz, never catching it, ending up detached, tired, sad, unable to sleep soundly, feeling fuzzy and blue the next morning. I was numbing out my mind and body and for what? I was not in control.
At the end of the 30-day experiment, I had no desire to drink but was afraid to say it out loud, for fear of failure. I quietly committed to 90 days, then six months, then one year, flying past milestones like the first vacation, first wedding and a trip to Greece, all alcohol-free! The entire year felt like one long victory lap. The benefits of being alcohol-free were liberating.
I now enjoy more energy and am more present for my husband, mother, children, grandchildren, and yogalates. Just a few of the benefits are brighter skin, better sleep and no groggy, tired feeling or achy joints. I have read more books and listened to more podcasts than ever. I am learning how to play bridge and taking piano, voice and tennis lessons.
Before this journey I never imagined that I could enjoy dinners, weddings, sporting events, vacation or cooking dinner without wine or champagne. Champagne was my love. Bye-bye, love. It was you, not me!
Until January 14, 2022, I never imagined a life in which I would choose to be alcohol-free. After a year and a half of study and self-reflection—started with the encouragement of a great physician—supported by my husband, family and lifelong best friend, and sustained by a kindred spirit who joined me on the path, I have found freedom.
There is never a perfect time to start a journey of this significance, and there will always be one more occasion, party and carnival season. You can create your own deadline and start any day.  In yoga, it is often said that the hardest part is showing up to the mat. Namaste, y'all.
---
Thinking of taking the leap?
Here are Hurtado's reading recommendations for the journey.
• This Naked Mind by Annie Grace
• The Alcohol Experiment by Annie Grace
• Alcohol Explained by William Porter
• Quit Like a Woman by Holly Whitaker
• Mind Body Zone by Deepak Chopra
For professional help, visit samhsa.gov or call 1-800-622-HELP.