Our bid day gift picks for sorority new members
Whether you're currently in college or have a family member joining a sorority, bid day can be an exciting time for everyone. Next Monday, August 21, new members will run down LSU Sorority Row to the new homes they'll cherish for the next four years. What better way to celebrate than with gifts repping the new sorority? There are shops around Baton Rouge offering gift packages for new members. Check out some of our picks to make Bid Day 2023 one to remember.
---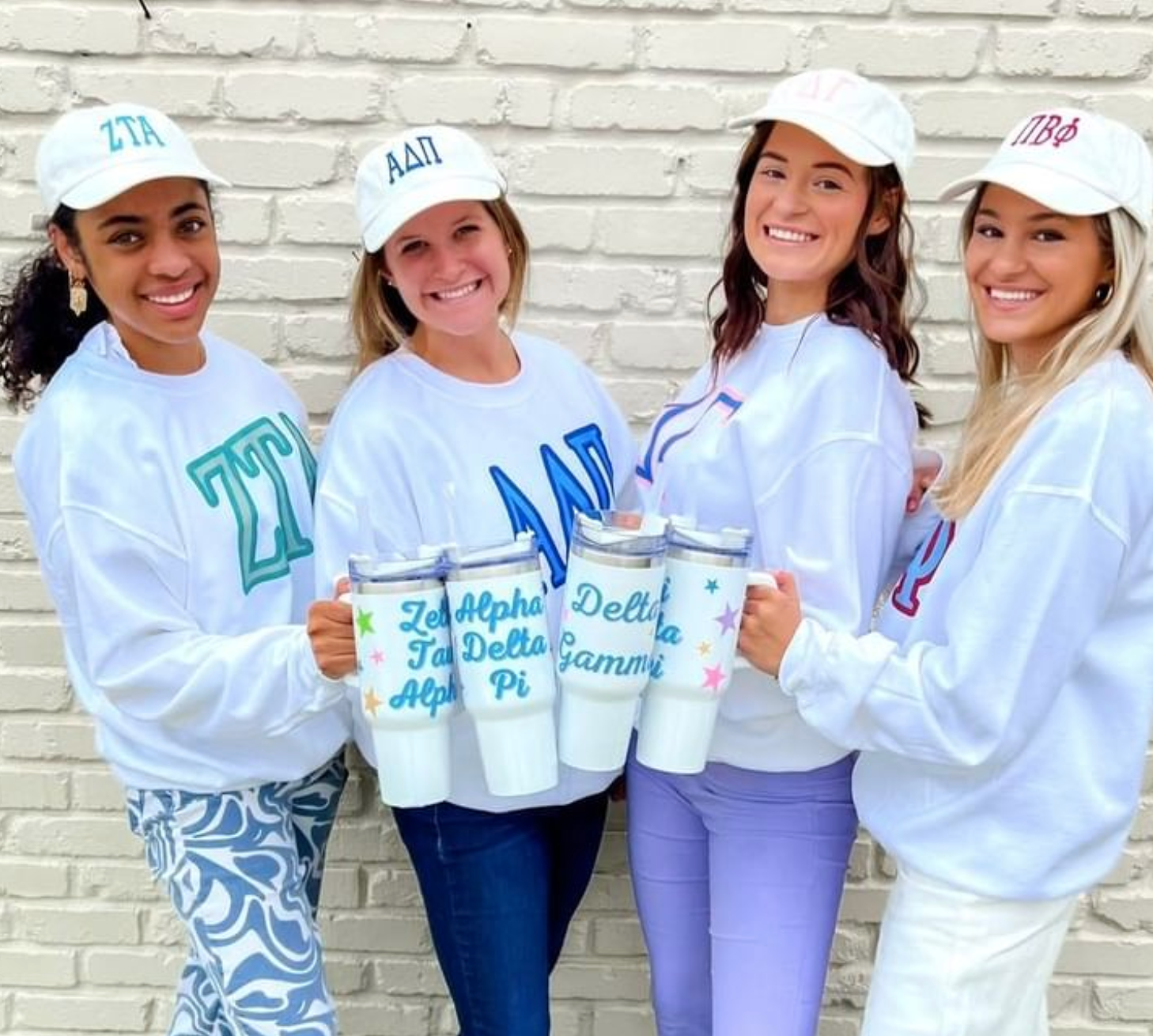 From sweatshirts to water bottles, you can find a multitude of options at Sanctuary Home & Gifts. The best part is that they'll deliver to the sorority houses, so you can avoid any hassle–or traffic. Find all of the information regarding bid day gifts here.
---
View this post on Instagram
The Keeping Room has plenty of colorful goodies to give to your sorority girls. Our favorites are the bedazzled hair clips and rainbow flag.
---
View this post on Instagram
Everything from sorority to LSU merchandise is available at B-Unlimited LSU. You can even customize a Daily Drills sorority sweatshirt.
---
View this post on Instagram
You can never go wrong with a bouquet of flowers. Billy Heroman's offers customizable flower arrangements with several color options, so you can order a personalized bouquet in the sorority's colors.
---
View this post on Instagram
A few days after Bid Day, on Thursday, August 24, Norah is hosting a Greek girl shopping event, complete with a Rush Greek Gifts pop-up and permanent jewelry from Endlessly Linked.