On Exhibit: 'Playing House' at LASM

---
In many cases, a museum preparing to welcome a new exhibition of more than 100 objects might expect weeks of logistics planning: Will there be enough room in the building? How will each piece be transported? How will they be organized? For the Louisiana Art & Science Museum, though, planning for "Playing House: Miniatures from the Permanent Collection" took a less complicated turn, with each piece of delicately carved wood, painted ceramic and 3D-printed model fitting more or less into the palm of a hand, and thus into a perfectly petite arrangement available to view for years to come.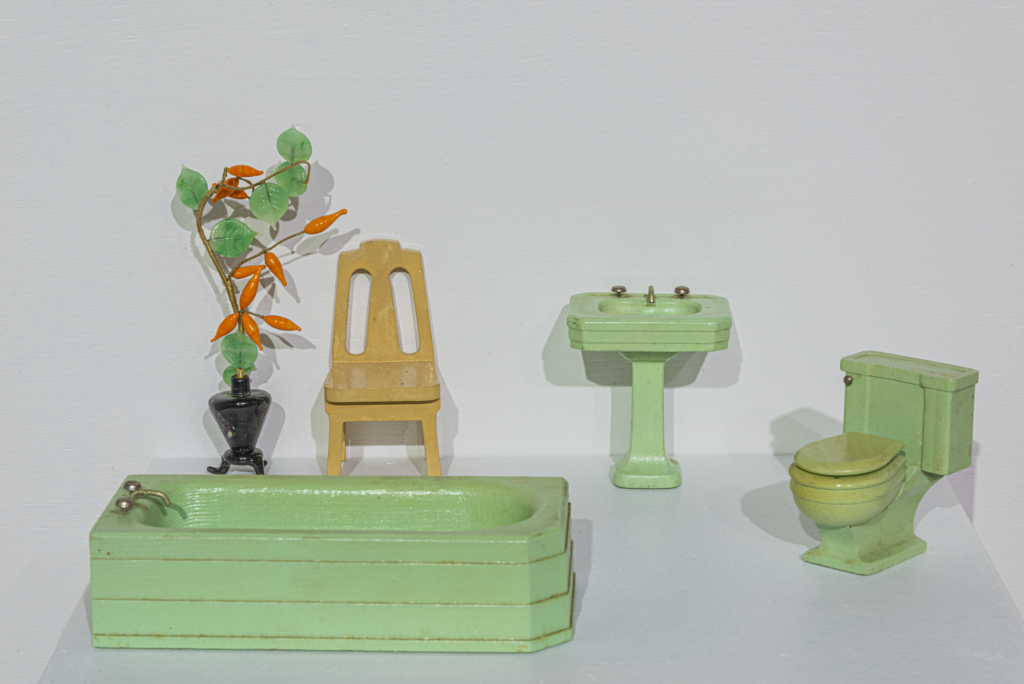 "The LASM has a large selection of miniature objects in our permanent collection that longtime patrons may remember from our days in the Old Governor's Mansion," says curator Lexi Adams. "The exhibition brings to life the joy of childhood and illustrates the history of often overlooked objects, showcasing how 'play' translates into the wider world."
As for what counts as a "miniature," well, it's more than just a childhood plaything. Though the exhibition does include fairy-size furniture fit for old-fashioned dollhouses—a tradition that dates back more than 300 years to adult "cabinet house" collectors in the Netherlands—LASM has also curated displays showcasing how miniatures have been used in film, from Titanic to Star Wars. The museum has even partnered with Shreveport-based William Joyce and Moonbot Studios, whose 2011 Oscar-winning short film The Fantastic Flying Books of Mr. Morris Lessmore relied on a combination of traditional and digital animation techniques paired with miniatures to tell the story of a young New Orleanian bibliophile and his care of a magic library. The pint-size set and props from the film stand as one of the exhibition's most endearing draws. 
After more than a year challenged by a new way of life, a little perspective from a God's-eye view probably couldn't hurt. "2020 taught our staff many things," says Adams. "During our time at home, we came to embrace the wonderful objects that we care for at the museum in a new way, and we wanted to showcase this special collection and recall the nostalgia of our long history in this community."
---
The exhibit will run through January 15, 2023. For details, visit lasm.org.