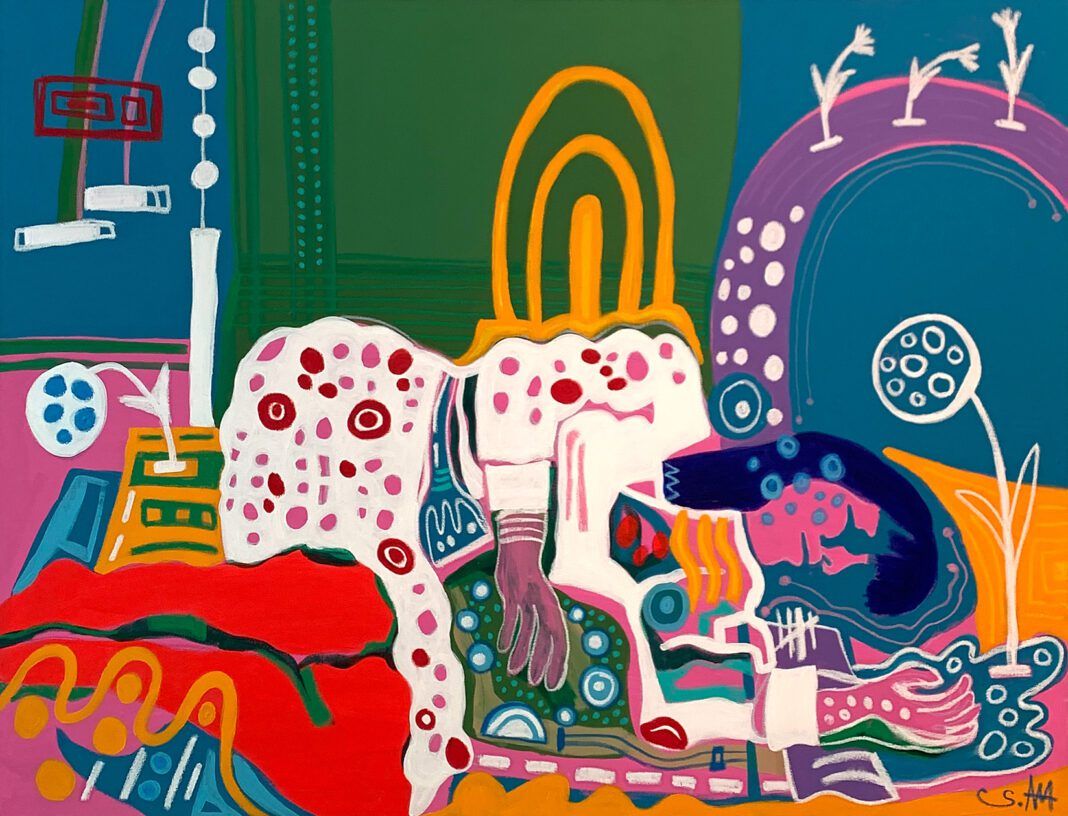 On Exhibit: 'Once Upon a Time' at the LSU School of Art Glassell Gallery
During the academic year, the LSU School of Art Alfred C. Glassell Jr. Exhibition Gallery is filled with rotating student exhibitions and works from groundbreaking contemporary artists and visiting professors from across the country. 
"Yet, we have an amazing amount of talented artists in Baton Rouge," says gallery director K. Malia Krolak. "There's just not enough time to have individual shows for all of these really great artists."
That fact—and the summer slump—provided the inspiration for the Invitational Summer Art Exhibition. "Twenty-two years ago, Michael Crespo and I wanted to create something for local artists to do in the summer," she explains.
Now, Krolak looks forward to summer when she can let the imaginations of local artists run wild. "This show is about inclusiveness," she says. "It's kind of like a family reunion when we all come together and see each other's interpretations of the theme."
Besides artists who live in Baton Rouge, the show features the work of many LSU alums and former residents who now have their studios in other parts of the country.
This year's exhibition, titled "Once Upon a Time," features 70 mixed media works from artists who have a connection to the Capital City.
From delicate golden eggs to a hand-sewn, relief-printed tapestry, the show requires quite a bit of curatorial creativity. That's because the exhibit includes a variety genres from artists such as Jonathan "feral possum" Mayers, who depicts myths and monsters from Louisiana folklore in detailed renderings, to April Hammock, who paints more abstract acrylics that represent the motion and rhytm of nature.
"For me, it's really fun to figure out how these pieces work together in harmony," says Krolak.
Krolak hopes those who view the exhibition will be inspired to create their own fairytale ending. Blank booklets will be provided to visitors, so they can write, draw or otherwise illustrate their own stories. 
On July 8 from 6 to 8 p.m., the gallery will host a reception to celebrate the exhibition, which is open to the public in its Shaw Center for the Arts location. Works will be on view and for sale through August 11.
In the July print issue, the artwork was incorrectly identified. inRegister regrets the error.