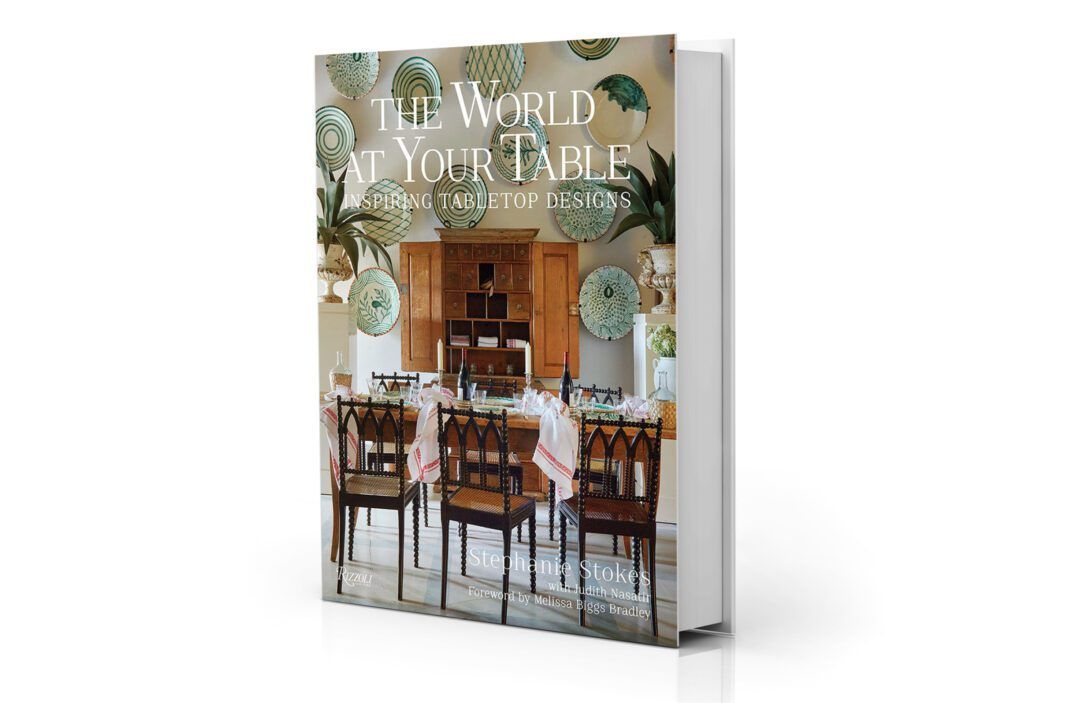 Off the Page: 'The World at Your Table'
---
This summer, Baton Rougeans are among the estimated 220 million Americans expected to indulge their pent-up, post-COVID wanderlust and travel across the U.S. and the globe. Once they return, there's no reason for their travel treasures sit on the shelf.
With inspiration from The World at Your Table, anyone can easily enjoy mementos everyday by incorporating them into an imaginative tablescapes.
"In the beginning, I was not sure the idea of marrying tables to travel would work," writes author and photographer Stephanie Stokes, whose own tables—and travel memories—fill the pages of this Rizzoli coffee table book. "Now I know that one plus one equals three or five. Putting the two together sparked daily insights. It is only through this process that I truly understood the distinct visual idioms of each country, and the ways in which symbols, forms and patterns evolved along trade routes."
Organized by location, each chapter intersperses beautiful travel photos full of local color, pattern and architecture with inspired tablescapes. The curated collection offers both arrangements based on a single region's art and culture as well as an eclectic mix of global elements ranging from gold-leaf-wrapped sake glasses to Venetian damask tablecloths and beaded Nambian palm tree candleholders.
"I learned to appreciate that light, landscape, language and religion work in combination to create and define each country's own ideals of beauty, objects of great pride and pieces for the table that, both practical and decorative, reflect the nation's aesthetic," Stokes writes. "Putting this book together has been a time of reflection on the ways that travel has nurtured my understanding of the world and its traditions of beauty and culture. I hope every page of this book takes you on a journey that does the same. I also hope it inspires you to visit markets, souks, fairs, antiques stores, museum shops and studios of local artisans wherever you go."
Even if you're not a world traveler, you can take inspiration—and a virtual vacation—by exploring the beautiful photos of exotic and domestic locales such as UNESCO's World Heritage Site Mosque-Cathedral of Córdoba, Spain to the Everglades Club in Palm Beach, Florida.