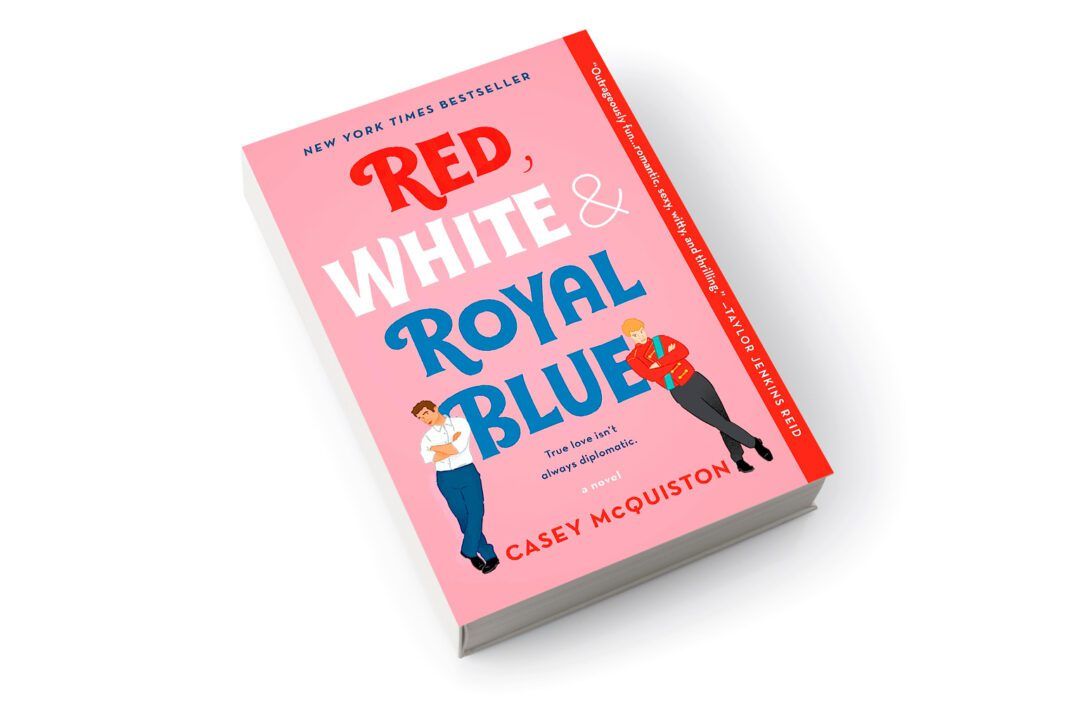 Off the page: Red, White & Royal Blue
---
Excitement is building for the release of the Amazon Prime movie Red White & Royal Blue, which will be available for streaming starting August 11. The film is adapted from the bestselling debut novel of the same name by Baton Rouge native and LSU alum Casey McQuiston. The romantic comedy took the world—and book clubs—by storm when it was released in 2019. And now, with the help of director and co-writer of the film, Matthew Lopez, readers will get to see the love story of Alex and Henry play out on the big screen.
The novel tells the fictional love story of two of the most prominent men in the world: the Prince of England and the son of the first female president of the United States. What is first a diplomatic rivalry between the two men slowly blooms into a swoon-worthy relationship after a disaster at the royal wedding of Henry's older brother, Prince Philip. Once politics and egos are set aside, the high-profile duo become best friends. The relationship shifts to romance when the two share a kiss on New Year's Eve, and then things start to get steamy.
"Adapting a 420-page novel into a snappy romcom-length movie is a huge undertaking that requires a lot of skill, tough calls and tender care," McQuiston said in an Instagram post. "I'm so thankful that the creative team on this project always made it their top priority to stay true to the heart of Alex and Henry's story."
While growing up in south Louisiana, McQuiston rarely found romance novels featuring homosexuality. Now, they are making it their mission to bring those stories into the mainstream. Releasing two more novels, One Last Stop and I Kissed Shara Wheeler, McQuiston's stories appeal to people of all orientations, proving the power of a good love story.
Red, White and Royal Blue will be available on Amazon Prime on August 11. For more on McQuiston and their work, visit caseymcquiston.com.