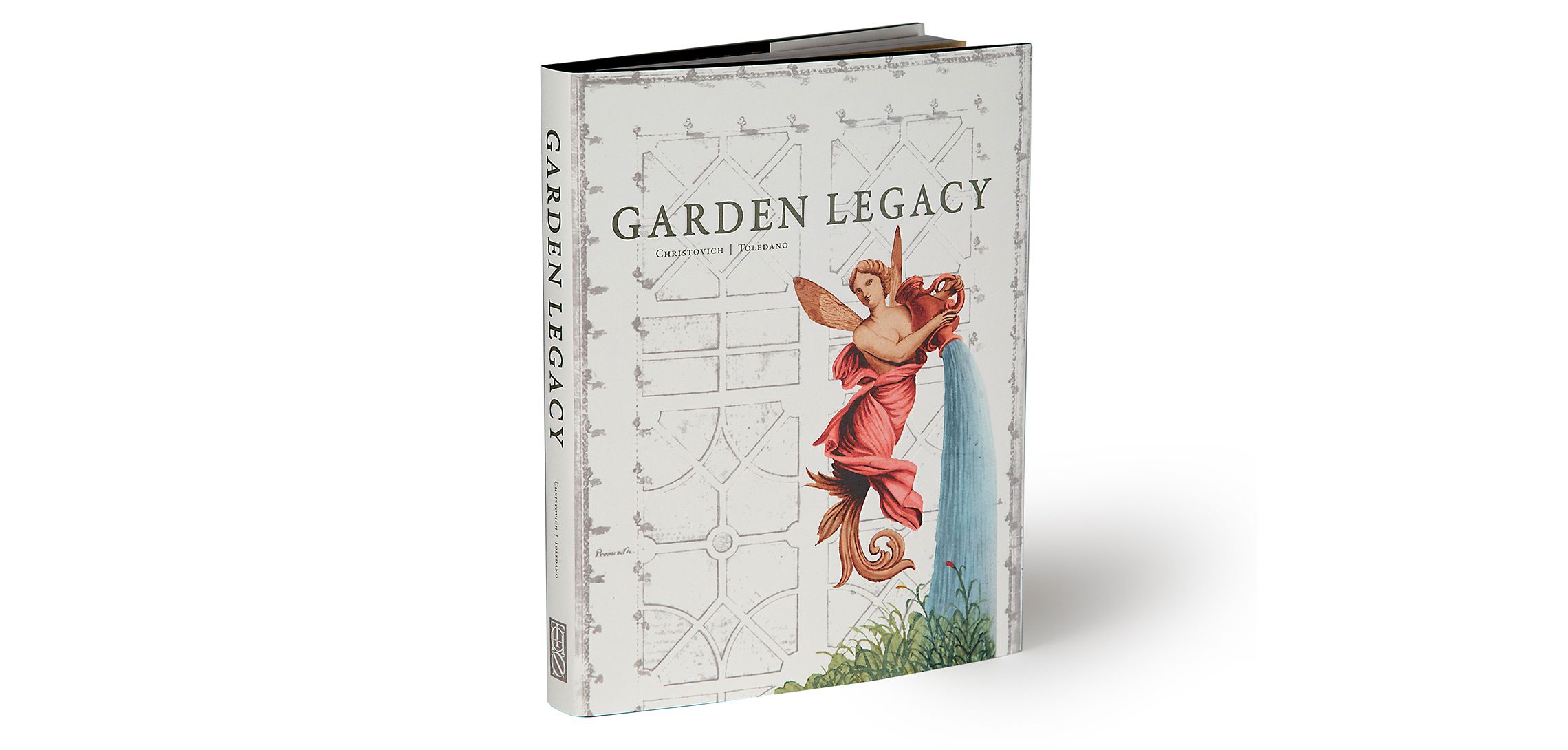 Off the page: 'Garden Legacy'
---
Tucked within a non-descript office building half a block from the Superdome lies one of New Orleans' most valuable treasures: a repository of artworks that tell the city's architectural and horticultural history in gentle watercolor strokes. The New Orleans Notarial Archives is home to the "Plan Book plans"—architectural drawings preserved as official records of property sales in the 19th century. These large-scale works rose above their intended purpose as legal documents to become an art form, and they have captured the imaginations of researchers sifting through the unwieldy stacks.
Never before, though, have the drawings been highlighted as Mary Louise Mossy Christovich and Roulhac Bunkley Toledano do in The Historic New Orleans Collection's lush new book Garden Legacy. The two preservationists use these pages to reveal just how pervasive and enduring the French influence was on garden design in the Crescent City, where even modest urban landscapes linked back to the parterres at Versailles and Fontainebleau.
"Faced with the necessity of controlling lush vegetation growing tempestuously," notes the book's introduction, "the early French settlers established ordered gardens like those they remembered and could replicate."
The botanical admiration was mutual. As the book explains, beginning in the 1720s, ships regularly carried seeds, plants and trees both directions across the Atlantic as part of a plant exchange between New Orleans and Paris. Cultivars of Louisiana native plants can still be found in many Parisian parks.
Garden Legacy takes an up-close look at the landscapes of nearly 80 NOLA properties by pairing picturesque archival drawings with details about each home and the inspirations for its garden elements, from symmetrical pathways to produce-filled potagers.
"The drawings answer the particular interests of a moment in the past while preserving images of a developing city," write Christovich and Toledano. "As artistic gems, they offer a cultural phenomenon unique in the world."