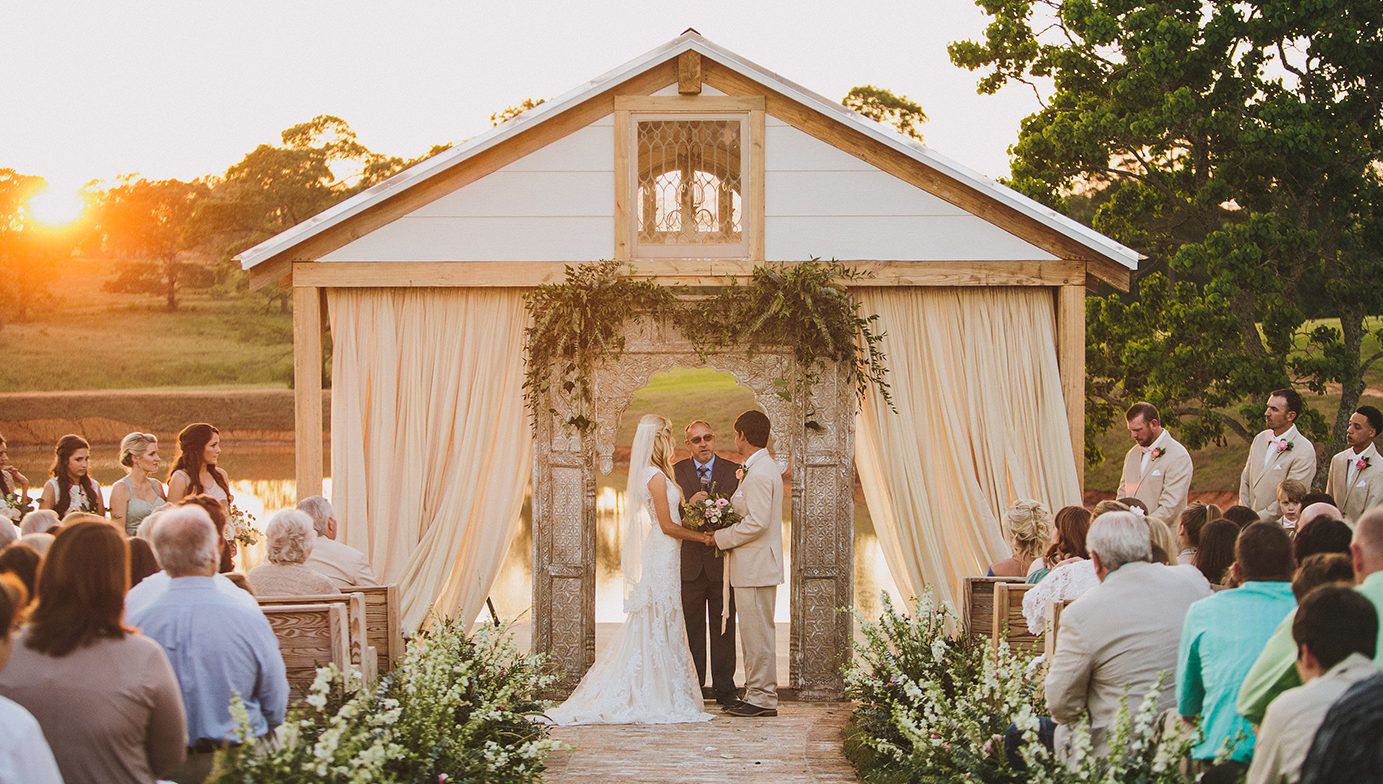 The new rustic: A bride and groom embark on a new wedding venue venture
---
Many brides face their wedding day distracted by bundles of nerves and fears that their big day may not go as planned. But not Callie Richardson. Instead, she lounged in a comfy chair with her feet raised and a mimosa in hand, more relaxed than she had been in the past six months, having just put the finishing touches on The White Magnolia, her new and self-designed wedding venue, the day before. That's right—Richardson's wasn't just the first wedding to be held at the venue; The White Magnolia was Richardson's, a passion project months in the making, and one which has already garnered bookings well into 2018.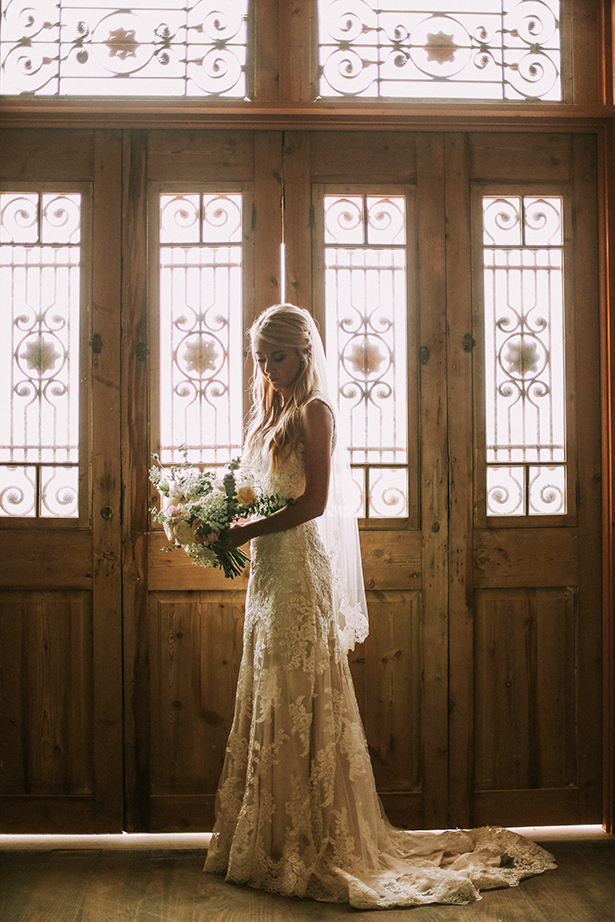 "When I first got engaged to my husband, Charlie, I was looking for an outdoor wedding venue in Louisiana that wasn't just another plantation," says Richardson. "So I pitched this idea to him—that we build our own venue and turn it into a business. At first I thought we would aim for just a pavilion, which we do have, but the idea just kept growing and luckily he stayed on board."
The main building of the completed venue could be called a barn, another trendy set piece for the Pinterest enthusiast, but for Richardson, it's much more than that. The White Magnolia, after all, is greater than its four walls—the main building rests on 110 acres of a family-owned quarter horse ranch and commercial cattle farm, complete with rolling pastures, grazing animals and photo-worthy ponds and oak trees.
"That's why we decided to leave the 'barn' out of the venue's name," she says. "Rustic weddings are definitely popular, but I'd say that most of our brides have a true Southern-vintage style. We designed the main building to look like a mixture between a barn and a church, so that if the rustic theme goes out of style in the future, our venue will still be elegant enough to stay timeless."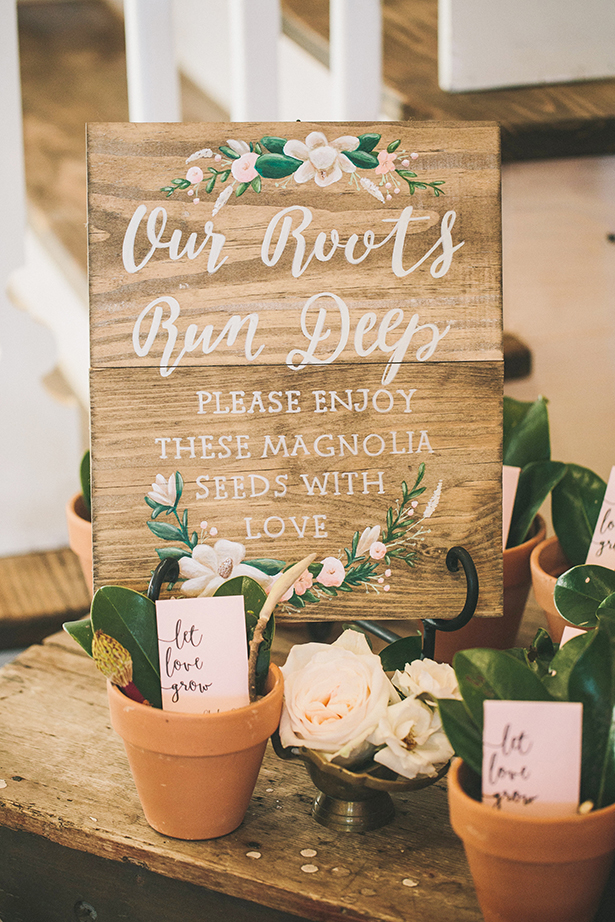 Constructed with whitewashed pine, 30-foot vaulted ceilings, an old brick fireplace and breezy French doors, the venue sets the scene for three complete wedding packages offered by Richardson, as well as "petite" wedding packages for weddings with 50 or fewer guests, and party packages for non-wedding events. With services divided into three tiers (The Magnolia Seed for a basic package, The Magnolia Flower for a mid-level package, and The Magnolia Tree for a premium package), The White Magnolia includes catering from Louisiana Bayou Bistro for even its smallest petite wedding package—outside caterers aren't allowed, a common stipulation for catered venues—and Angela Marie Events planning for the top two tiers.
"My wedding couldn't have happened without Angela Marie," says Richardson. "She was planning my whole wedding while I was designing the venue. I was picking out paint colors and she was picking out bridesmaid dresses and flowers—I barely even had to think about those kind of things."
Even the Magnolia Seed package comes complete with a wedding coordinator who will organize the rehearsal, ceremony and reception. Those who do opt for all the venue has to offer, though, won't find themselves at a loss for much, especially after the recent addition of a honeymoon suite (available for Flower and Tree packages) and 10 individual, two-story guest cottages built by Charlie, a contractor. They sleep four people each and include customized bathrooms, a dressing area, mini fridge, microwave and coffee maker—perfect for guests who don't wish to make the 15-minute drive to the nearest hotel.
"We put so much hard work into the whole thing," says Richardson, "and I'm just excited that everyone gets to enjoy it as much as we did."
---
For a closer look at Charlie and Callie Richardson's wedding and The White Magnolia venue, click on the photos in the gallery below: