The new knockouts: Get inspired by three healthy lifestyle transformations
Let's face it: It's easy to pack on a few extra pounds over the holidays. That's why fitness goals and diet plans top the lists when it comes to New Year's resolutions. But for many women, living an unhealthy lifestyle is more than just an extra piece of pie on Christmas Eve. It's daily challenges that make exercising and eating right seem impossible. Throw in major life changes like divorces or caring for sick parents, and it's easy to see how a woman's personal health can take a back seat.
All three women highlighted on the following pages made a choice to put their health first after years of putting themselves last.
"That was the hardest battle to fight," says Fatin Clark, who lost 85 pounds over eight years. "It wasn't even the weight. Once you know what to do, you can lose weight, but making time for yourself is the hardest part—being able to say 'I'm important enough.'"
Click on the links below to learn more about the physical and mental transformations these women made to improve their health, and draw your own inspiration from their personal tips and recipes: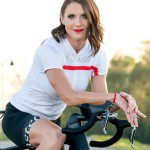 Kylie Etienne: Back on track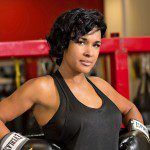 Fatin Clark: Fighting for fitness