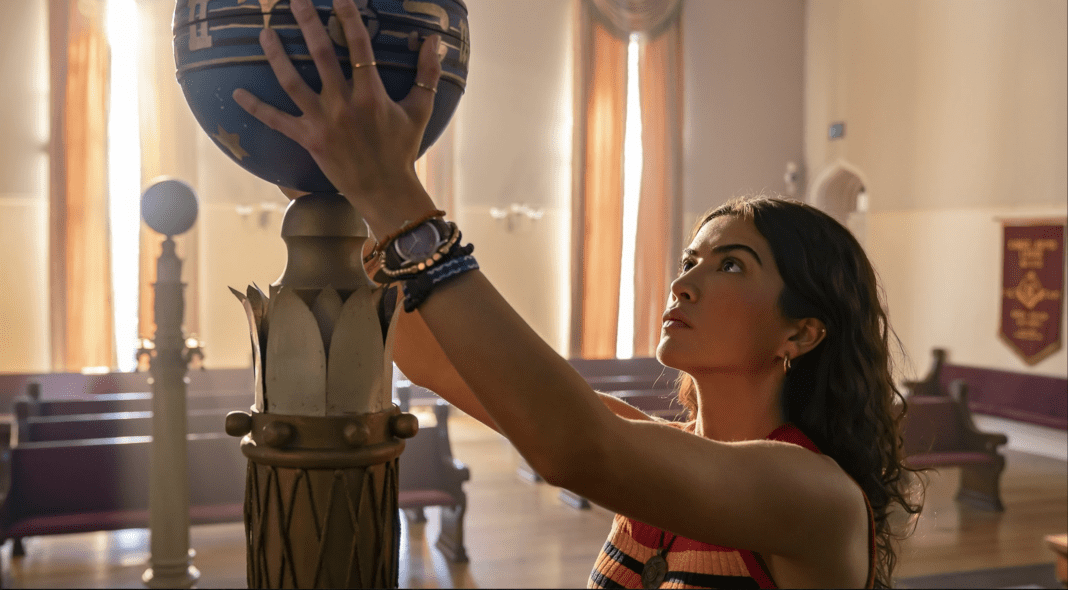 Have you spotted any of these Baton Rouge locations in 'National Treasure: Edge of History'?
The much-anticipated new Disney+ series National Treasure: Edge of History launched in December as a continuation of the magic found in the 2004 Nicolas Cage-led adventure film. Before its release, though, few people caught onto the fact that the show not only filmed in Baton Rouge, but featured it as the explicit setting surrounding Jess, Tasha, and the rest of the Gen-Z gang leading the new installment.
"On December 12, we premiered episodes one and two for a small audience, and in one of the first scenes people instantly recognized the Old State Capitol," says Katie Pryor, executive director of the Baton Rouge Film Commission.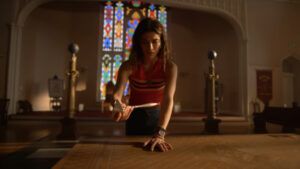 The castle-like facade and stained-glass interiors feature prominently in key scenes in the show, standing in as the site of a Masonic temple that holds valuable secrets to a long-sought-after treasure. The downtown library also doubles as an FBI building where Jess and Tasha go to air their grievances about Catherine Zeta-Jones' conniving Billie. And the City Club of Baton Rouge turns into the scene of a chase after some impromptu Hamilton references, with plenty of opportunity to showcase the towering presence of the State Capitol, as well as quaint Spanish Town streets, downtown businesses disguised as apartment complexes, the natural beauty of oak trees and hanging moss, and more.
But downtown destinations aren't always shrouded in namelessness. The popular country music bar Squeaky Pete's retains its name and serves as the place viewers meet the agitated and guitar-playing Liam, who joins in on the gang's adventure.
"It was so fun to feel the energy in the theater any time someone said 'Baton Rouge' or made a reference to one of our landmarks," says Pryor. "When you think about all the eyes and ears on Disney+ around the world, it's really cool to know that they're going to hear the name Baton Rouge, and see the State Capitol. It's just really cool."
To spot even more Baton Rouge locations on the hit show, watch more episodes on Disney+. You can also learn more about the series in this story from our sister publication 225. The final episode is set to air on February 8.