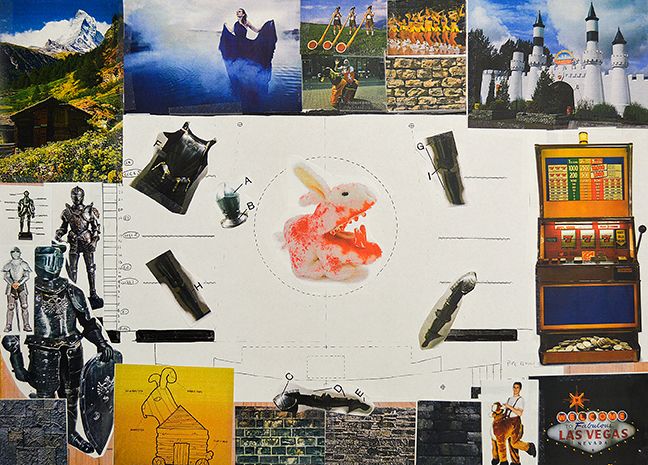 Mood board: Seeing Spamalot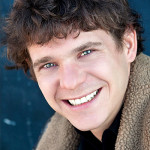 Theatre Baton Rouge technical director and scenic designer Kenneth Mayfield shares his inspiration in preparing for the upcoming production of Monty Python's Spamalot Sept. 18 to Oct. 4.
Center stage
This blueprint of our stage layout (background) is the anchor of all my ideas. By the end of my process, the stage is the biggest focus because everything must fit and move seamlessly within its confines.
Knight shift
When I start to conceptualize each play, I try to visualize the different elements without putting limits on any ideas: the knights, King Arthur, the Trojan Rabbit, etc.
An arm and a leg
For Spamalot, one of the most challenging elements is the Black Knight who loses all of his limbs but is still riled up for a fight. It's these things that require a lot of engineering, a lot of imagination, and a little magic.
Royal flush
Brainstorming at the beginning of the design process is the most exciting for me. I can visualize the grandiose—like castles or the Laker Girls—and the sky is the limit.
Funny bunny
The man-eating rabbit (center) reminds me to not be so serious when telling this story. It's fun for fun's sake.
Vegas, Baby
If the writers and the Monty Python crew can make Las Vegas (bottom right) be part of Camelot, I think that I can have a little fun in designing the ridiculousness.