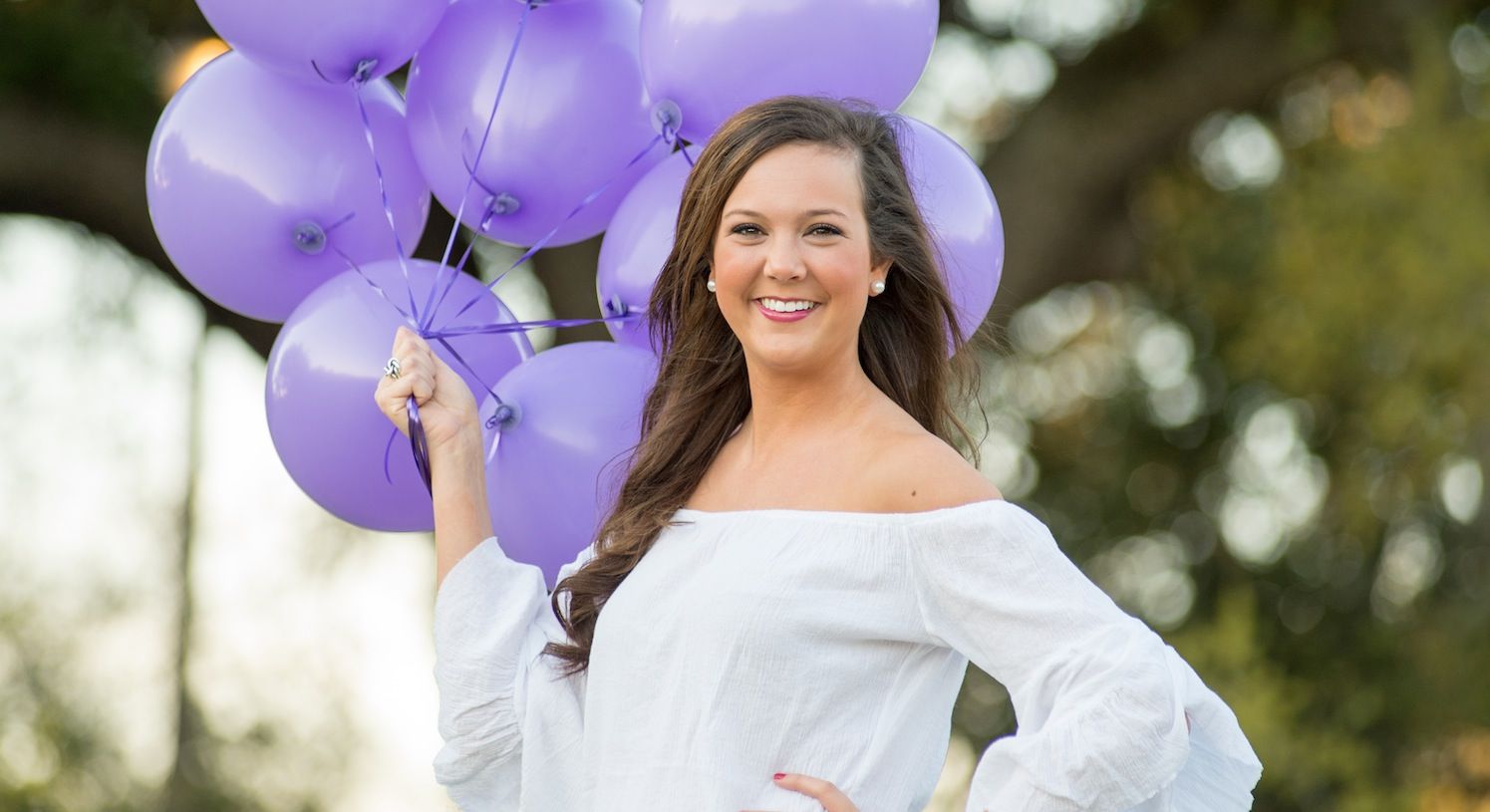 With a tenacity beyond her years, this teen set out to help abuse victims thousands of miles away
Emily Donner, 19
Louisiana State University
Founder, Naomi's Wish
The smile was warm and genuine, an expression of joy unexpected from a victim of unspeakable abuse. This display of hope was forever etched in Emily Donner's mind.
When Emily visited an orphanage in Nicaragua during a school-sponsored mission trip in 2012, her encounter with the blind and deaf girl named Naomi would eventually change both of their lives. As part of a tour of facilities operated by the Cantera humanitarian organization, Emily and her St. Joseph's Academy travel companions visited with a group of disabled girls who had been sold into sex trafficking. Naomi's easy smile made an immediate and lasting impact on Emily.
"She had such a loving heart," recalls Emily. "She really inspired me to want to get these girls' stories back to the United States."
Emily knew that many mission trip attendees return home motivated to do more, but that the drive often fades away. "I was determined not to let that happen to me," she says. Starting a new student organization seemed too cumbersome a process, so Emily took a more direct approach: She simply started her own foundation, which she named Naomi's Wish.
With support from family and friends, including several others who had been on that Nicaragua mission trip, Emily set out to raise awareness of international sexual abuse and to raise funds for victims' continued care. Fellow Baton Rougean Sandy Brown, treasurer of the national nonprofit Friends of Cantera board, shared information and helped with publicity; and family friend Lexlee Overton offered sponsorship and legal advice.
Emily's efforts culminated in March of last year with an evening balloon glow she called Light the Sky with Awareness. Each balloon had information about Naomi's Wish tucked inside, so that wherever it landed, the story might spread. The event, which also hosted several high-school bands, combined with other fundraising efforts to generate about $5,000 for the cause. With these funds, Emily launched a pilot program in Nicaragua that now provides weekly counseling, meals and support for abuse victims and their families.
Due to her dedication, Emily was asked to become a member of the Friends of Cantera board, where she brings a youthful perspective to the organization's interest in the welfare of Nicaragua's most disadvantaged people. She fits in her work on the board while also studying fashion merchandising and participating in student organizations at LSU.
"I want these girls' voices to be heard here, because they can't be heard in their own country," Emily says. "Seeing them really changed my life, and I really want to make a difference for them."
The thing that excites me most about my charitable work is the fact that the children I met in Nicaragua have let their cry for help be heard here in the United States.
My inspiration comes from the sights I saw there and the horrific mental images of these girls having to go back into the dangerous environment they came from before being rescued.
If I could wave a magic wand and change the world, I would grant everyone a safe and loving family to come home to and to trust.
I wish other kids realized that if you have the passion inside of you to make a difference, then you can—just take action and don't be afraid.
If someone tells me I'm too young to make a difference, I say anyone can make a difference; it is just a matter of having the determination and getting up and doing it.
If I could have any career, I would be a politician.
My greatest strength is my energetic and positive attitude.