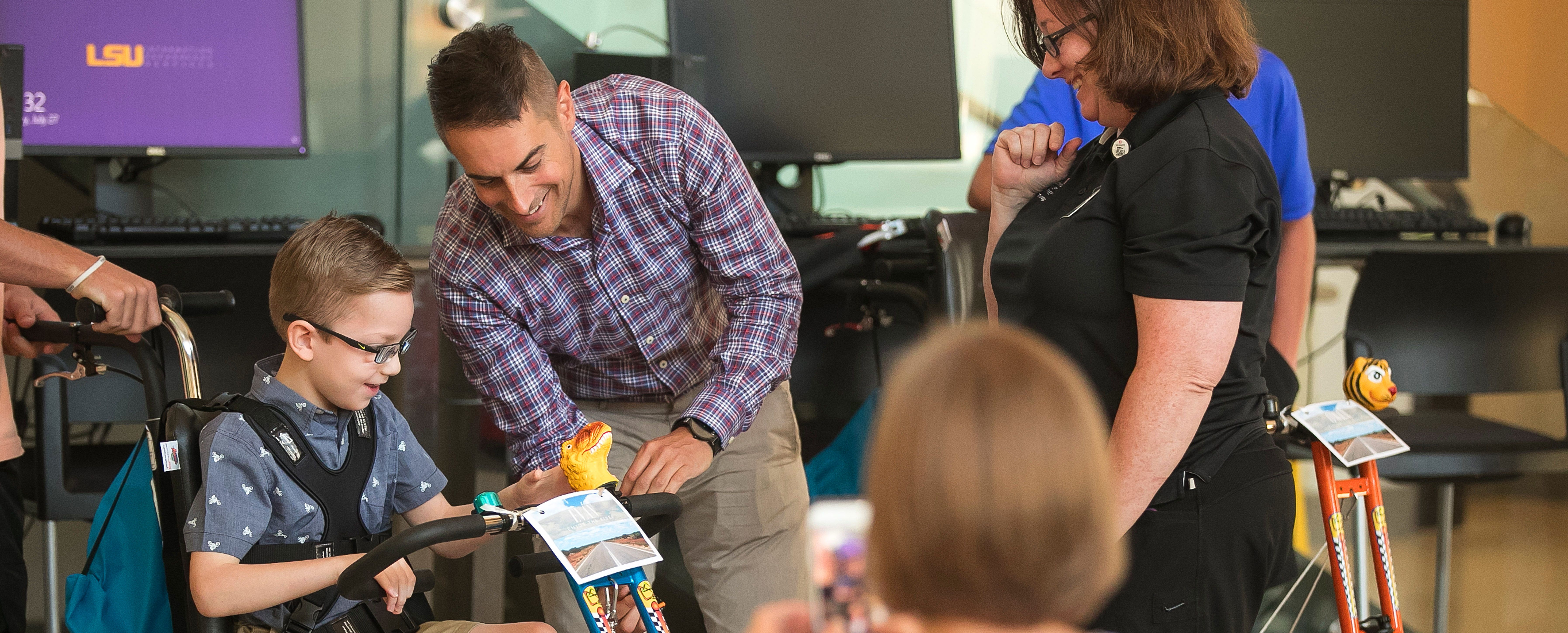 McLindon Family Foundation gives adaptive bikes to kids with special needs
---
Late into the night, Andrew McLindon is still in his office. He isn't doing paperwork, however. He is building bikes. And not just any bikes. Specially engineered bikes suited to the individual needs of children with disorders from cerebral palsy to hydrocephalus who otherwise would never get the chance to seize the freedom that comes with simply riding a bike.
"I had been searching for 'the project' for a number of years," explains McLindon, who is the founder of the McLindon Family Foundation. "My favorite hobby is biking, and it struck me as I was riding that I could take the joy I felt and bring it to kids who couldn't just hop on any old bike."
Focusing on only adaptive bikes, McLindon is able to concentrate his efforts and eliminate the bureaucratic hoops that have come to characterize aid.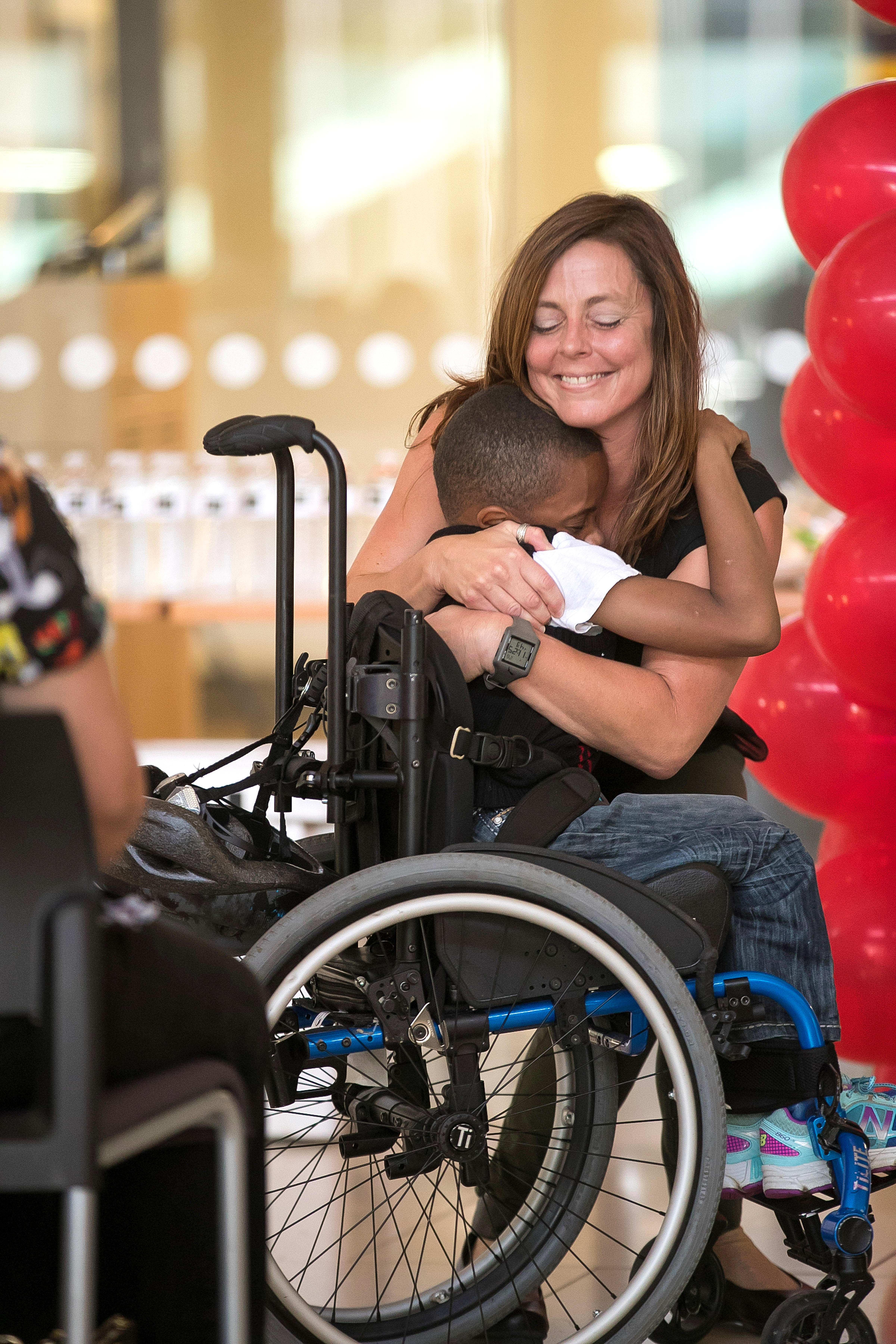 "I want our process to be direct and simple," says McLindon, who notes that the bikes, which range in price from $800 to over $2,000, are not covered by insurance. "I once had a mom call me asking for a $200 donation to a GoFundMe for a bike for her son. Rather than donate, I told her right then and there that I would get her son the bike. At first, she didn't even realize what I had said. She was so accustomed to hoops that when I finally got her attention and told her again, she was speechless."
And while a bike may not seem like the most pressing need for children with medical conditions, McLindon and the foundation's executive director, Crystal White, explain that the wheeled machines do much more than one might think.
"These bikes change lives. There's no other way to look at it," says McLindon. "When I first started, the feedback from the families was that this was so much more. It's the joy and pride of owning a bike. It's strengthening muscles. It's building confidence. And most importantly, it's inclusion."
Once children are fitted for their bikes and are able to ride around with siblings and friends, McLindon and White say that's when the real results come to light. Mobility allows these children to truly become part of the group—something that is priceless at any age.
"We have even had some children go on to compete in races and special-needs triathlons," says McLindon. "One child that we have helped over the years is training for the 2020 Paralympic Games in Tokyo. It really is amazing."
The children who are connected with McLindon and his team through pediatric therapy programs, among other means, are not just one-time clients. Rather, McLindon says he takes a special interest in following children throughout their lives.
"Once a child outgrows a bike, we get that child a new bike and take the old one back," says McLindon, noting that 100% of the organization's donations go to supplying bikes and that one donation can serve countless children in the future. "We then fix up the old bike and fit it to a new child."
Now, 12 years after the organization's founding, the team, as well as donors nationwide, have helped to provide 286 bikes to happy kids.
"Delivery days are amazing," says White, who works with McLindon on videos that document each child's reveal experience. "We invite donors to come and experience it with us, and all the adjustments are made to the bikes right when the children receive them. It's so emotional to see a child turn into the quickest kid in the room, regardless of their special needs. It opens hearts and minds."
And opening minds is one of the foundation's main focuses as it grows with demand. Currently offering input to BREC regarding accessible paths in local parks, McLindon and White are working to seize every opportunity to be positive voices in the community.
"I became involved with the McLindon Family Foundation because my passion is advocating for my daughter with autism," says White. "Every day, I get to be a part of the good. It really is incredible."
"I could go on forever about all the things that this organization has given back to me," adds McLindon. "This is the most important thing I do, and I know this is what I will be doing for the rest of my life."
---
Visit mclindonfamilyfoundation.org to make a donation or learn more.