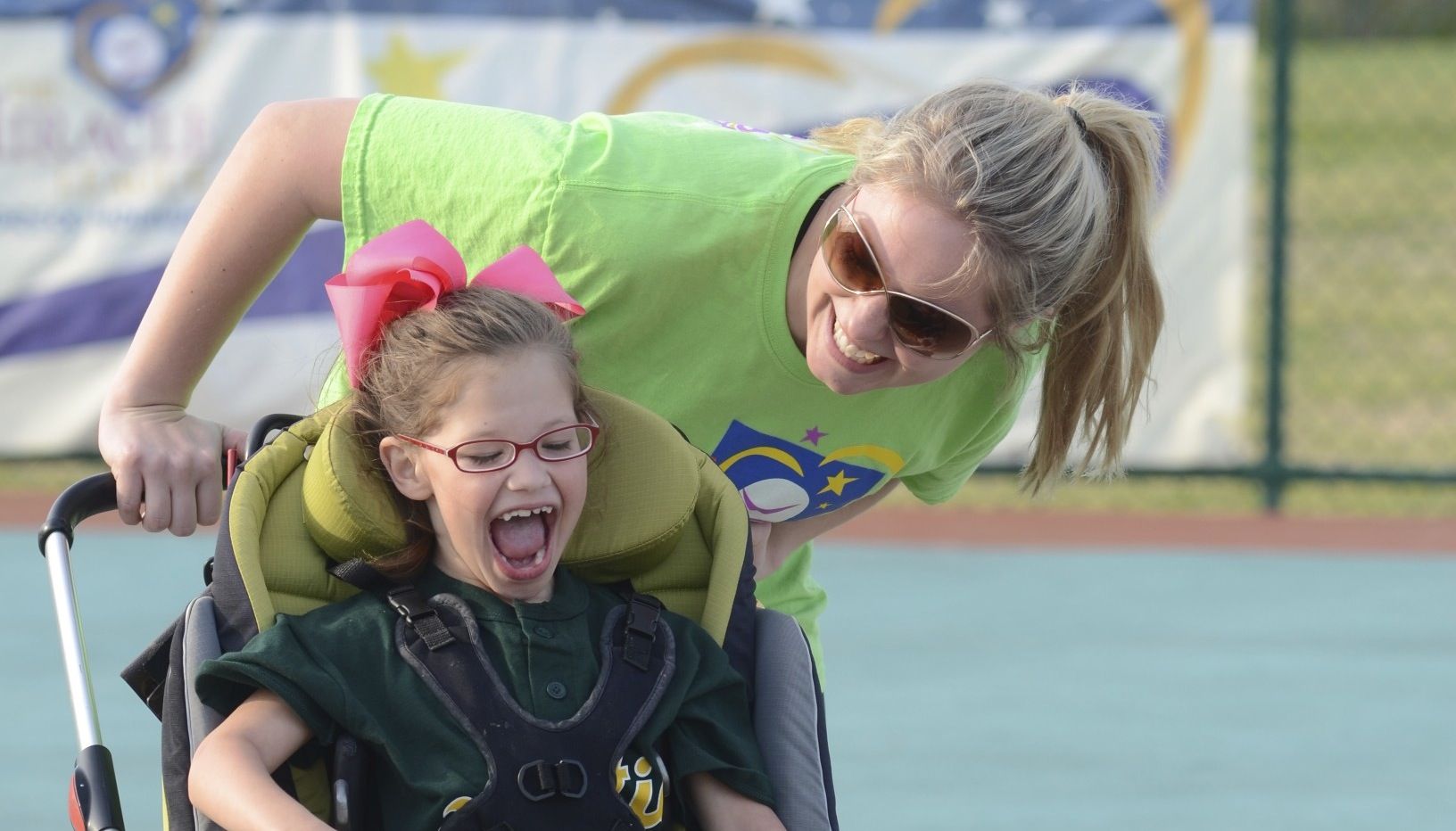 The Miracle League at Cypress Mounds allows children with physical and mental disabilities to play baseball alongside a buddy.
"Mr. Dustin keeps my stats. I'm two for two."
Any kid could have said it. Baseball statistics are a very important part of the lives of little boys.
But the words didn't just come from any child on any team. They came from a member of the Miracle League at Cypress Mounds, a nonprofit organization that offers non-competitive coed baseball for area children with physical or mental disabilities.
There are only 255 Miracle Leagues in the world, and Baton Rouge, Louisiana, is lucky enough to have one of them.
Each player is assigned a buddy, who helps the child play the game to the best of his or her ability. The referees don't keep score. Plays are made, but no one is ever called out. Each child gets to bat, run the bases and score—every inning.
Abram Usey, 14, scores every inning, even though he has cerebral palsy, a disease that confines him to a wheelchair. He's been playing on the Cypress Mounds Miracle League team since its second season.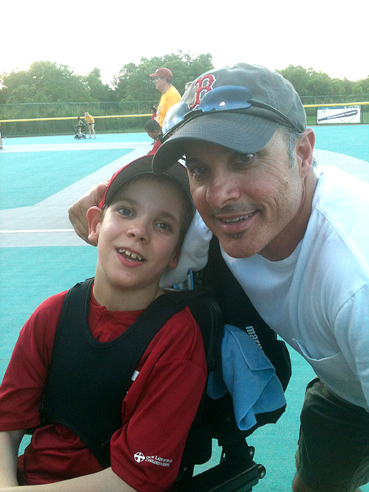 Abram's dad, Darryl Usey, says only one word describes the impact the Miracle League has had on his entire family: joy.
"It's a beautiful thing for me as a mother to see the relationship between father and son," Karesa Usey says. "They have regular baseball conversations like any teenager would with his father. It's a blessing. It's not a doctor or therapy appointment. It's not something medical."
The nonprofit's executive director is Brandi Polito, who came to the job after serving as a pediatric ICU nurse at the Children's Medical Center in Dallas.
"Working in the peds ICU is a very tough job," she says. "I would always think, 'If I could just put a smile on their face then I've done my job.' There are ways you can do it, but it's hard."
The children in the ICU were very sick, she says. So sick, she would often ask herself, "Is there life after the hospital?"
When she discovered the Miracle League in Frisco, Texas, she realized there was.
"These were my [sick] kids playing my sport," she says.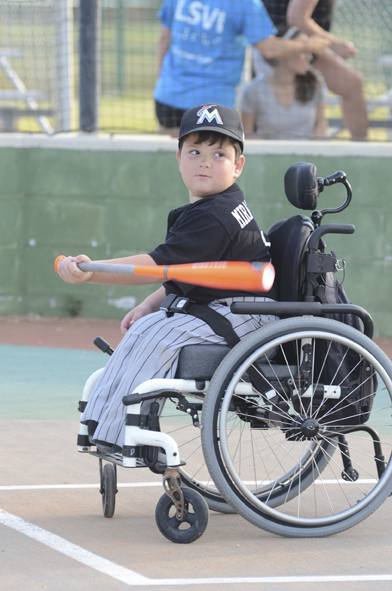 Polito calls it 'her' sport because of her love for the game. Her grandfather built and ran the ball fields and program at St. Louis King of France Church on Sherwood Forest Boulevard. She played softball on those same fields and grew up with a brother who shared the passion.
"It was a huge part of my life growing up," she says.
Around the same time Polito discovered the Miracle League in Texas, her hometown of Baton Rouge was preparing for the construction of Cypress Mounds, a multi-field baseball complex on Gardere Lane.
She pitched the idea of adding one more, specialized field to the plans for Baton Rouge's very own Miracle League. Just like that, the Miracle League was born.
For its first season, 20 children signed up, enough for two teams. The league will see its ninth season this spring, with enough children to span five teams.
"To see the smiles on the kids faces makes it worth it," says Polito.
Now, the smiles on the children's faces come easier.
---
How you can help:
 The Miracle League has a wide range of volunteer opportunities available. Individuals are needed to be buddies, announcers, coaches and umpires. Help is also needed with administrative work, including marketing and fundraising efforts. To express your interest, email [email protected].
To register your child to play for the next available season or check the schedule, visit miracleleaguecm.org.