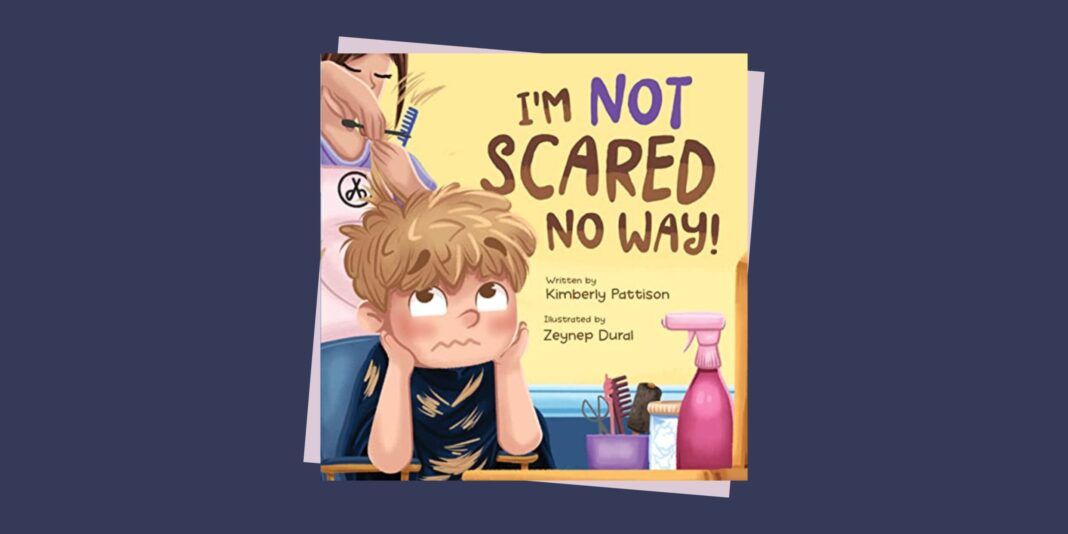 A local hairstylist's new children's book helps kids conquer their fears
While most of us probably don't remember our first haircut, for many families, that first snip is a moment to cherish as a major milestone—a first sign that a child is getting older. After 35 years of experience as a hairstylist in Baton Rouge, though, Kimberly Pattison knows that the fearful wailing from some of her youngest clients isn't exactly the result of happy tears. A first haircut can often be a frightening experience, which is why Pattison decided to make it the subject of her debut children's book, I'm Not Scared No Way: I'm Getting My Haircut Today.
"For adults, a haircut is such a pleasurable thing. They come for therapy, they come for the shampoo—it's always been such a great treat to come sit in my chair," says Pattison. "But for kids, even the word 'cut' can be really scary. So I've always tried to help them feel like it's a fun thing to have done. I've always handed out 'first haircut' certificates and took photos with Polaroid cameras. I've given parents a lock of hair to keep in an envelope."
The same spirit lives on in her self-published book, which she created with the help of U.K.-based illustrator Zeynep Dural (discovered during a search for artists on Etsy), along with a graphic designer and some early reviewers who helped boost the book's presence on Amazon. The story follows a little boy, Carson, as he faces his fears surrounding his very first haircut, with each book including a keepsake certificate just like the ones Pattison would give to her clients, plus a place for parents to keep a photo and lock of their child's hair.
"For Christmas, I gave each of my three adult children a copy of the book to use with their own children," says Pattison, who is also planning another book in the series. "One of my current clients is the fourth generation I've had sit in my chair, so it's neat that this can be something that people can pass down to their kids through the years."
For more on the book, find it on Amazon or Barnes and Noble.