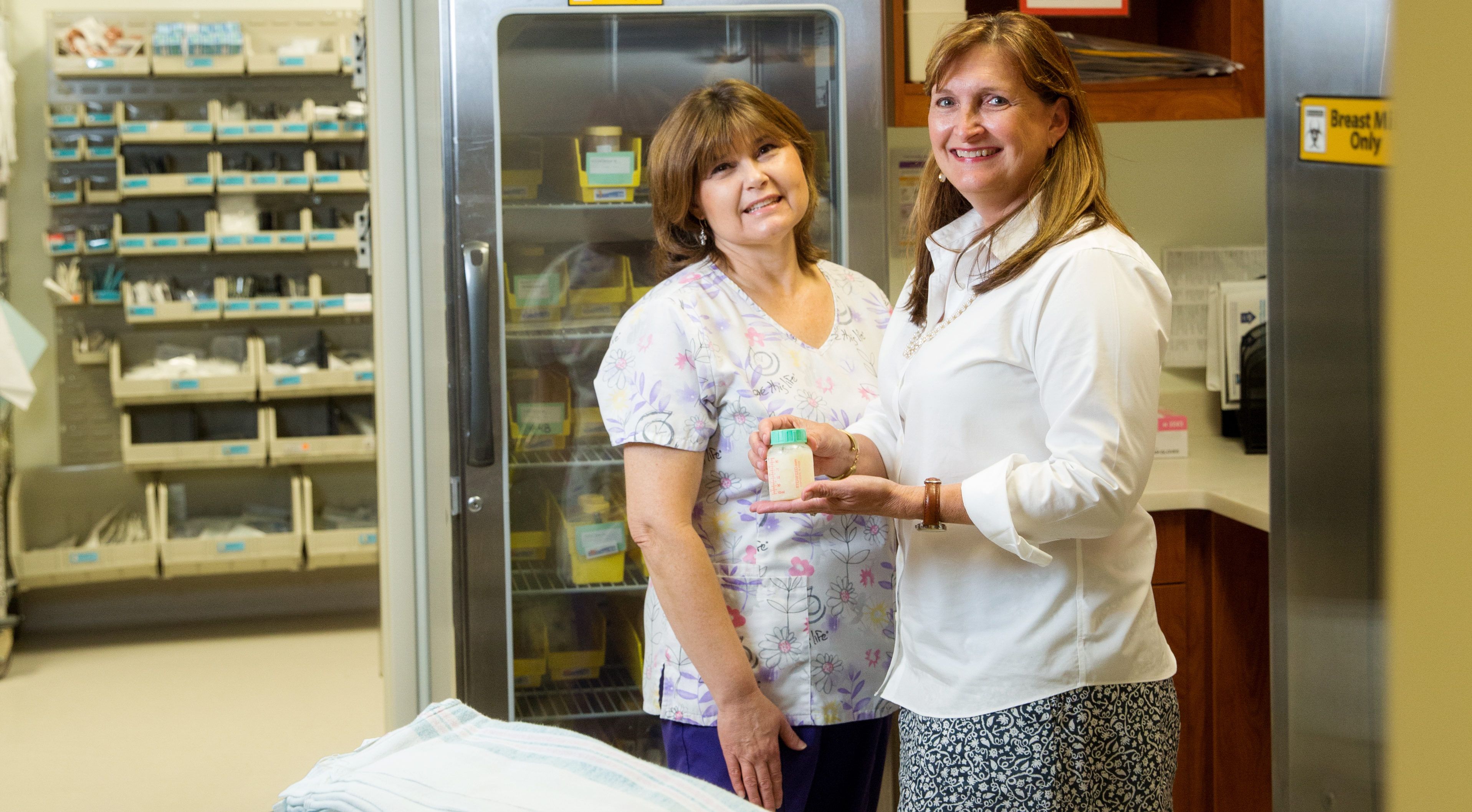 Liquid gold: Woman's Hospital's milk donor program
---
Breast milk is ideal for all babies, but premature babies really benefit from the natural nutrients that come straight from a mother's body. However, not all moms are capable of producing milk. With this realization in mind, Woman's Hospital began the Human Milk Donor program in 2011, which purchases milk from licensed human milk banks across the country. The program's goal is to provide human milk for the first month of life for all infants in their care who weigh less than two pounds.
"Premature babies have trouble with digestion, and human-produced milk is simply easier for them to process, and leads to better outcomes," says Laurel Kitto, right, the hospital's NICU director. "It also comes with antibodies and growth hormones specific to an infant's gut, as opposed to cow-milk-based formula."
But at a cost of $18 per 3-ounce bottle, Woman's has already spent upwards of $7,000 this year alone on donor milk, which insurance companies do not reimburse. The money, therefore, must come from donors, or else is absorbed by the hospital.
"The first 30 days is critical for these babies, says Nicole Prudhomme, lactation consultant at Woman's. "This is a great way to ensure we are doing all we can for them."
To learn how you can donate monetarily or donate breast milk, visit womans.org.